By: Zach Johnson
After being encased in ice for 66 years, the heroic Steve Rogers—aka Captain America, a "man out of time"—relied on the Avengers to catch him up to speed on the 20th Century. Musically, his to-do list in Marvel Studios' Captain America: The Winter Soldier included listening to everything from disco to Nirvana—and in a new collaboration between Marvel Comics and Hollywood Records, Iron Man, aka Tony Stark, teaches him all about Joywave.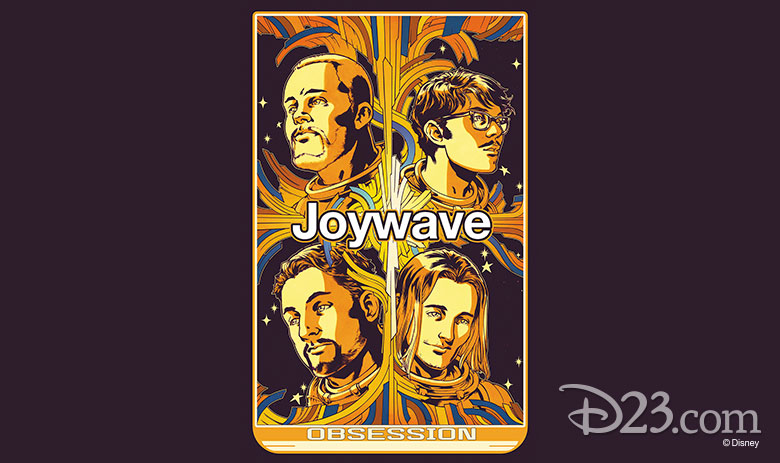 When battle begins, Captain Marvel says she hears "Ride of the Valkyries." Thor, meanwhile, says he's fueled by "earthly metal music." But after Captain America reveals his head is "just a loop of '70s soul," courtesy of a playlist from Nick Fury, Iron Man takes it upon himself to bring him into the 21st Century. When he does, Black Widow admits she's "impressed" with Captain America's musical taste, which features the indie rock band Joywave's new single, "Obsession."
As part of the collaboration, Marvel Comics also created a lithograph and poster for Joywave. Featuring Daniel Armbruster on vocals, Paul Brenner on drums, Joseph Morinelli on guitar, and Benjamin Bailey on keyboard/guitar, Joywave released a visual video for "Obsession" Friday which features a number of other Marvel Comics characters, such as Hawkeye and Ms. Marvel.
See the comic strip within the pages of Marvel Comics, on sale this week!
Joywave recently announced a North American tour with Bastille, which is set to begin in October and end in November. Their new album, Possession, is scheduled for a 2020 release.