Join this magical celebration with a magnificent gift 100 years in the making—the Mickey Mouse "Leader of the Club" Milestone Statue, designed with platinum panache for D23 Gold Members by artist James Fauntleroy. This icon of the Disney 100 years celebration is available to all new and renewing D23 Gold Members in 2023!*
Mickey Mouse "Leader of the Club" Milestone Statue
Over the past 100 years, The Walt Disney Company has told stories that have defined generations, inspired the world, and introduced all of us to beloved characters that bring out the best parts of ourselves.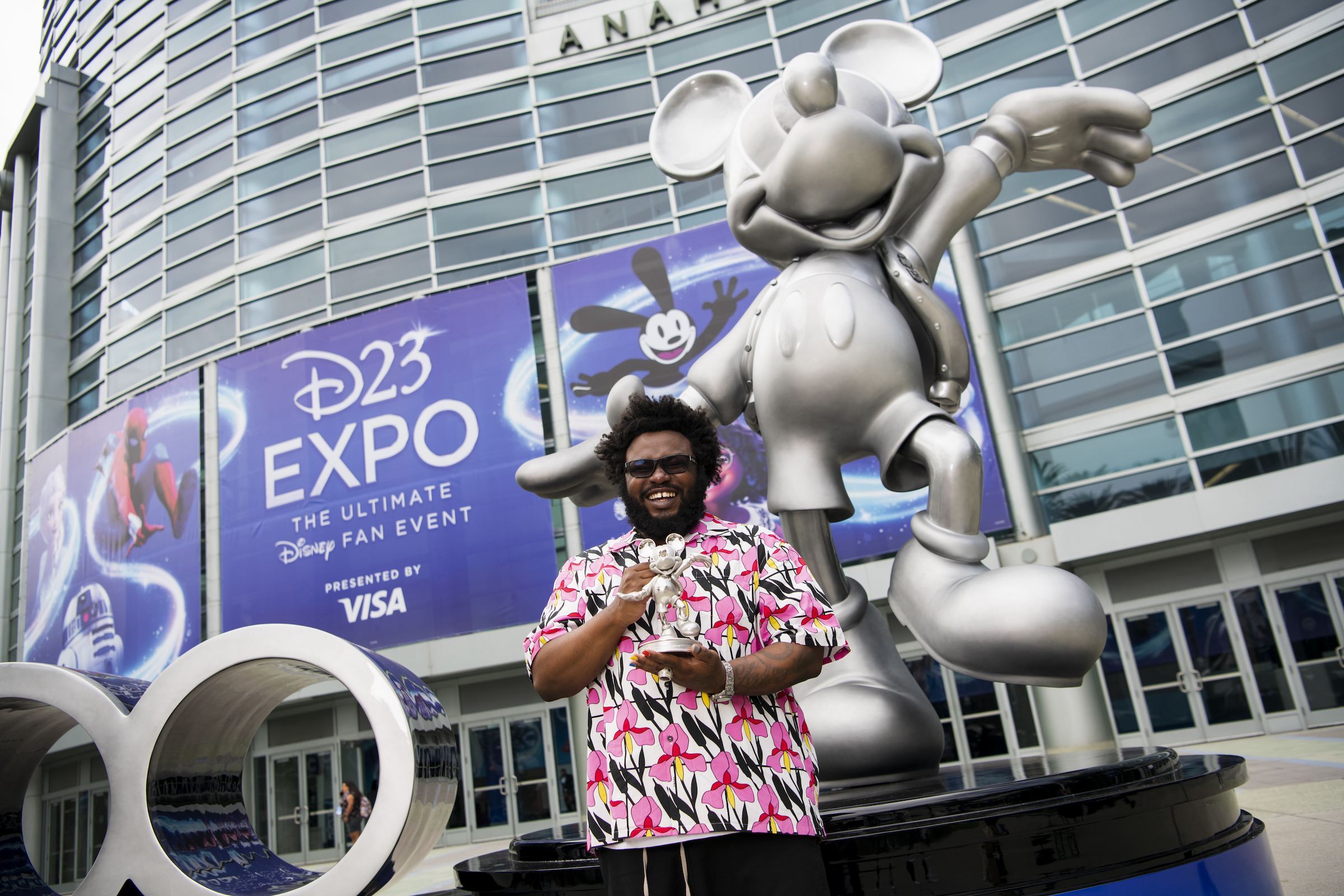 Starting with a small cartoon studio in 1923, Walt Disney's dream has grown into a rich, century-long legacy of the world's most inspiring stories, places, and fans. A momentous milestone deserves an equally incredible icon, so D23: The Official Disney Fan Club has partnered with artist James Fauntleroy and Gentle Giant Studios to create the Mickey Mouse "Leader of the Club" Milestone Statue to pay tribute to The Walt Disney Company's rich legacy of unmatched creativity—and inspire the next century of storytellers!
"I only hope that we never lose sight of one thing—that it was all started by a mouse," Walt Disney once reflected. Designed as a reflection of Disney's past, present, and future, artist and Grammy®-winning music producer James Fauntleroy brought a "platinum pop star" tribute to Walt's loveable mouse with a stylish varsity jacket featuring the Disney 100 years logo and flair paying tribute to Mickey's own fandom for some of Disney's most incredible stories. An oversized version of the Mickey statue was unveiled at D23 Expo, the celebration's kick off, and now D23 Gold Members have the opportunity to bring home the magic with this exquisitely crafted 10-inch statue!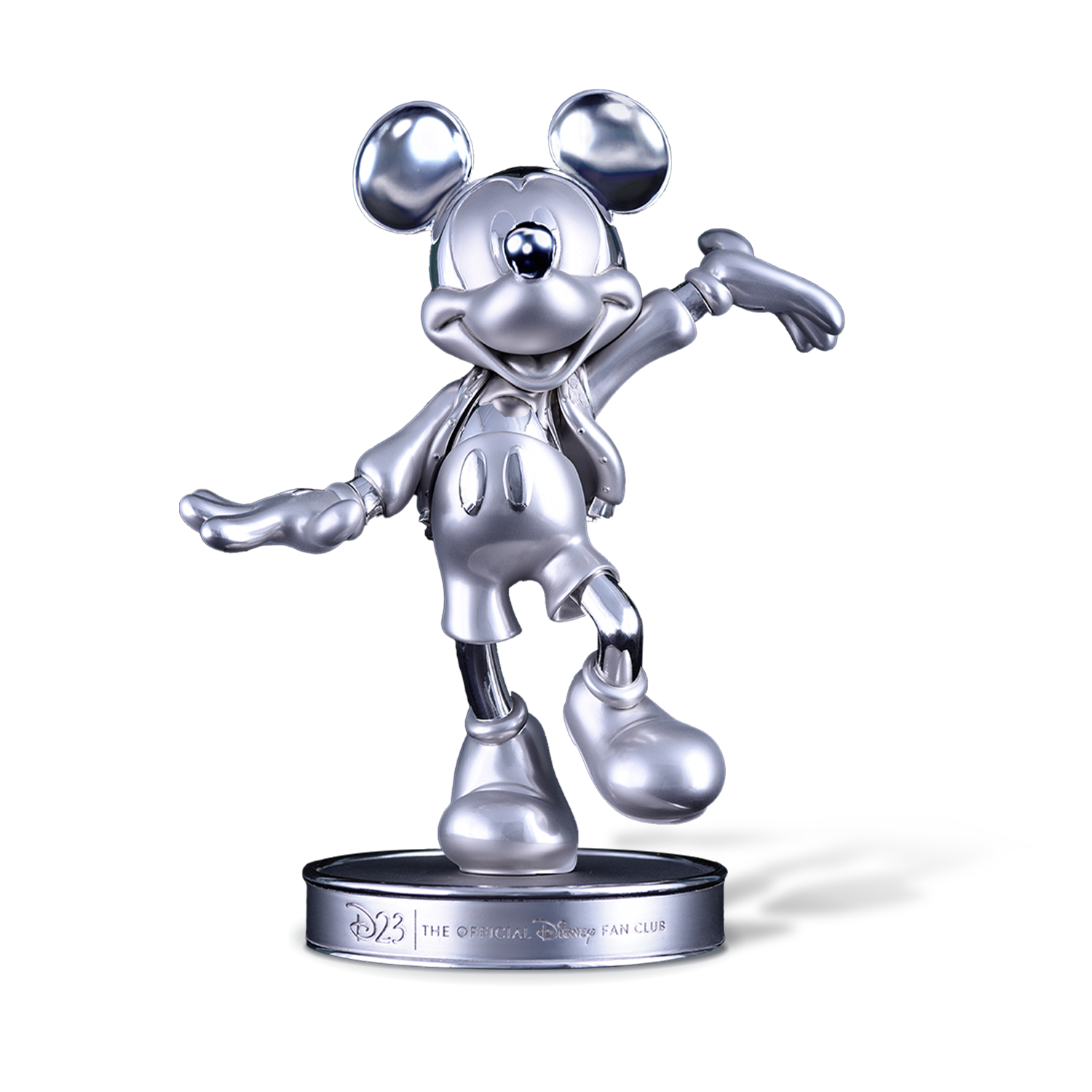 New! Choice of D23 Gold Membership Card Design
In 2023, D23 is offering the Ultimate Disney Fans the chance to celebrate the stories and characters they love most. In addition to receiving a commemorative member certificate, for the first time ever, all new and renewing D23 Gold Members will have the opportunity to choose one of four unique membership card designs showcasing the thrilling worlds of Disney, Pixar, Star Wars, and Marvel.
And what iconic characters from the last 100 years might you see on these 2023 D23 Gold Membership Cards? Let's take a look at the fabulous fan favorites featured on each new D23 Gold Membership Card Design!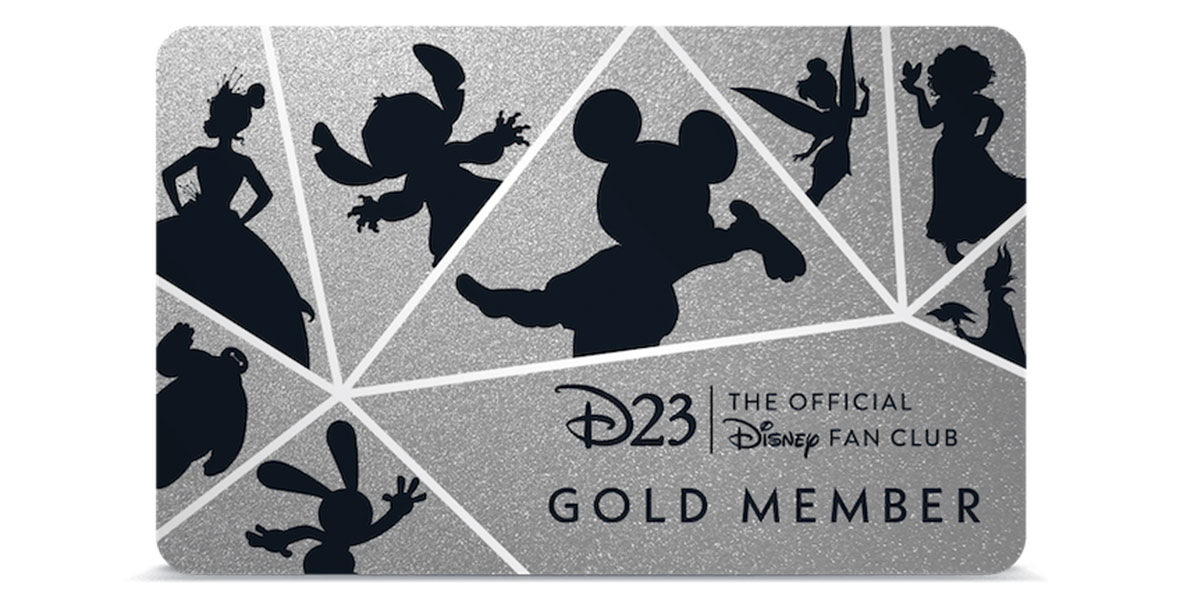 Disney – Get ready for a trip to where it all started 100 years ago. For the Ultimate Disney Fans, our signature D23 Gold Member Card for 2023 recounts some of the most iconic characters of the past 100 years: Tiana, Baymax, Oswald the Lucky Rabbit, Stitch, Tinker Bell, Mirabel Madrigal, Maleficent, and Mickey Mouse: The Leader of the Club!
Pixar – You've got a friend in D23! And for our friends who are the Ultimate Pixar Fans, a kaleidoscopic collection of inspiring Pixar Pals is here for you—to infinity and beyond. D23 is overjoyed to feature beloved characters who always seize their moment: Joy, Buzz Lightyear, WALL-E, Miguel Rivera, Meilin Lee, Kevin, Remy, and Mike Wazowski!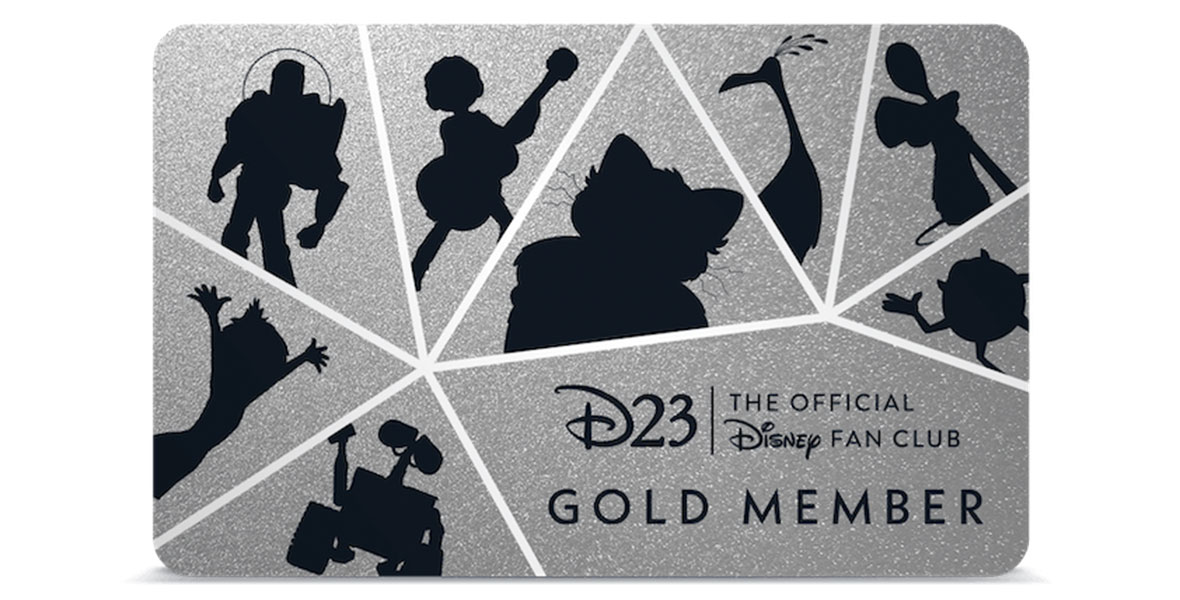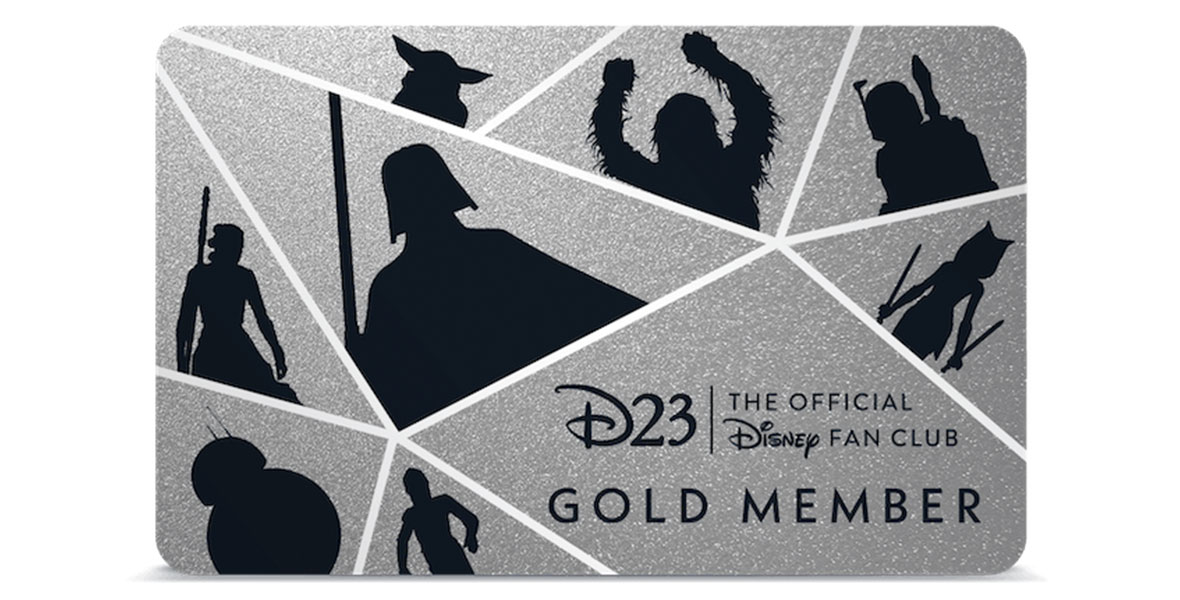 Star Wars – A galaxy far, far away is just within reach… and if you are the Ultimate Star Wars Fan, you are sure to be strong in the Force with this card! D23 is excited to feature friends and foes from the outer rim and beyond: Rey Skywalker, BB-8, Darth Vader, C-3P0, Chewbacca, Boba Fett, Ahsoka Tano, and Grogu!
Marvel – Prepare to assemble with an epic set of heroes. For the Ultimate Marvel Fans, an endless expanse of possibilities has opened for you to have your very own super team! D23 is excited to feature heroes (and villains) from across the multiverse: Captain Marvel, Loki, Groot, The Wasp, Iron Man, Thor, and Black Panther!
Preferred card design must be made at least two (2) days before your D23 Gold Membership plan renewal date. Members who do not select a design by this deadline will receive the Disney-themed D23 Membership Card. Learn more about selecting your card design.
THE 2023 D23 COLLECTOR SET IS EXCLUSIVELY FOR GOLD MEMBERS.
*The 2023 D23 Gold Member Collector Set, consisting of the D23 membership card ("Card"), certificate ("Certificate"), and Mickey Mouse "Leader of the Club" Milestone Statue ("Statue"), will be available starting January 1, 2023, for new or renewing D23 Gold Members joining or renewing on either a D23 Gold Membership Individual Plan or D23 Gold Membership Duo Plan (sent to the Primary Member) and will ship in 6-8 weeks after enrollment or renewal. Limit one (1) D23 Gold Member Collector Set per membership plan.