By William Keck
Most every little girl dreams of one day growing to be a Disney princess. But Paige O'Hara—the melodic voice behind Beauty and the Beast's Belle, actually managed to make her Disney dream come true—and without an ounce of Bibbidi-Bobbidi-Boo!
How'd she do it? By drawing inspiration from classic Disney characters and working her ponytail off in grade school musical productions that led her all the way to the Broadway stage and beyond.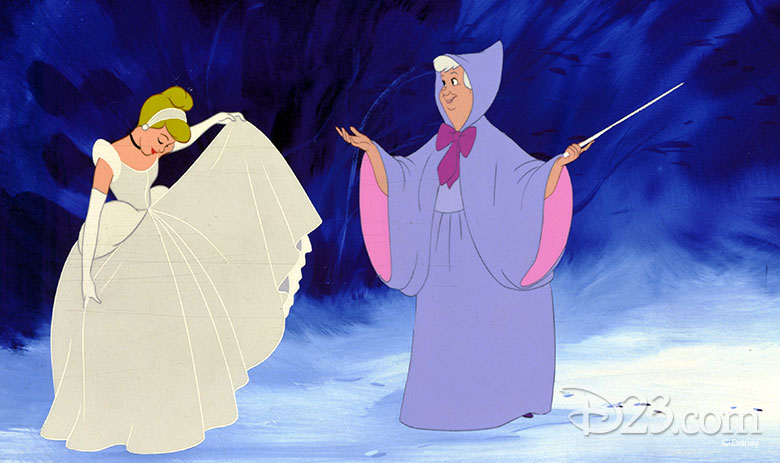 "I've always loved Disney," says O'Hara, born Donna Paige Helmintoller. "When I saw Cinderella, I thought, 'Wow, what an amazing job she has to be the voice of Cinderella.' I never in my wildest dreams thought I'd ever do it."
But it was another fairy-tale character who first inspired young Paige to gaze up toward the second star to the right. One of the many millions who had seen Broadway legend Mary Martin take flight as Peter Pan on a 1960 television special, O'Hara recalls being "totally mesmerized by her performance. I said, 'I want to be like Mary,' and I didn't give up from that day forward!"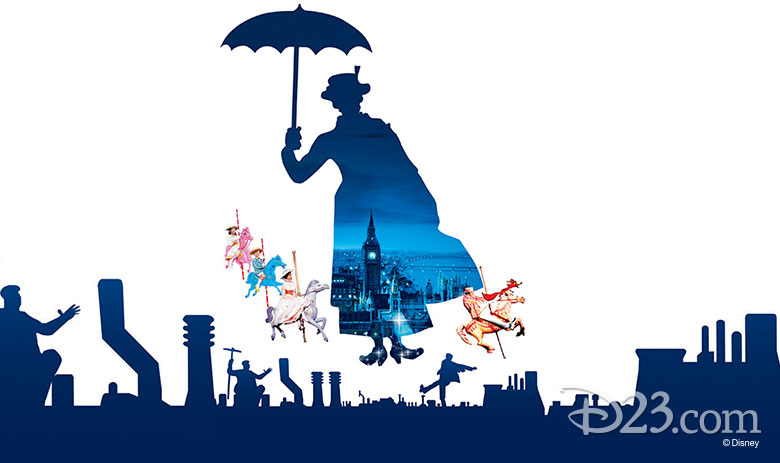 That was followed by another flight of fancy at age 8, when O'Hara's parents took her to see Mary Poppins on the big screen. Says O'Hara, "I think Julie Andrews was [to me], like Belle is to some little girls today."
The Ft. Lauderdale native's first lead role came at age 9. Appropriately, she was cast as Cinderella. "That was a big turning point for me," she says. "It gave me a lot more confidence."
By age 12, O'Hara's powerful singing voice was beginning to reveal itself. Selecting one of Martin's Peter Pan show-stoppers, O'Hara performed "I Gotta Crow" for a local talent competition. The grand prize: $75, "which as a little kid was a big deal," remembers O'Hara, who was awarded an honorable mention. "Of course I just copied Mary; that's all I knew. And that was the beginning of the bug for me."
Enrolled in the performing arts program at Nova High School in Davie, Florida, young Paige began studying voice with a former opera singer from the Metropolitan Opera of New York and won more leading roles in the Fort Lauderdale Children's Theatre. Finally, at age 17, O'Hara set her sights on Broadway and relocated to New York City. Each Saturday she would take in a Disney double feature at a revival house. "When I was very poor, it would be the one thing that would lift me up," remembers O'Hara, who would also sneak in at intermission to the second act of Gypsy, starring her future teacup matchmaker, Angela Lansbury. "Eventually the ushers got to know me and they let me come in and see the whole play."
Taking a cue from both Cinderella and Dick Van Dyke's amiable Poppins chimney sweep, Bert, O'Hara supplemented the meager income she was earning as an actress by cleaning apartments and showcasing her artistic side on the city sidewalks. "I would paint at night, watercolors," she says. "I would paint Disney characters as well as a lot of Judy Garland portraits, and I'd sell my little watercolors on the street. My favorite spot was 84th Street and Broadway. And that would pay my rent."
One time, her protective older brother Mark came to visit and began crying the minute he entered her modest apartment.
"What are you crying about?" she asked Mark.
"You just… you're living so poor and, you know, your jeans look horrible," Mark told his kid sister.
"Excuse me," O'Hara shot back. "I think my apartment is beautiful, and I love my jeans. And if you don't like it, you can just leave right now."
Cinderelly couldn't have said it better herself.
Within a few years, O'Hara was cast in such Broadway productions as Show Boat with the legendary Donald O'Connor and as understudy to the lead in The Mystery of Edwin Drood. Among those who caught one of her performances as Drood was Disney animator Mark Henn— who would supervise the animation of Belle, drawing significant inspiration from O'Hara.
"For whatever reason I kept the program as a souvenir," recalls Henn, a Broadway enthusiast who also caught Lansbury as Mrs. Lovett in Sweeney Todd. "When they said Paige O'Hara was going to be Belle, I said, 'Boy, I know that name.'"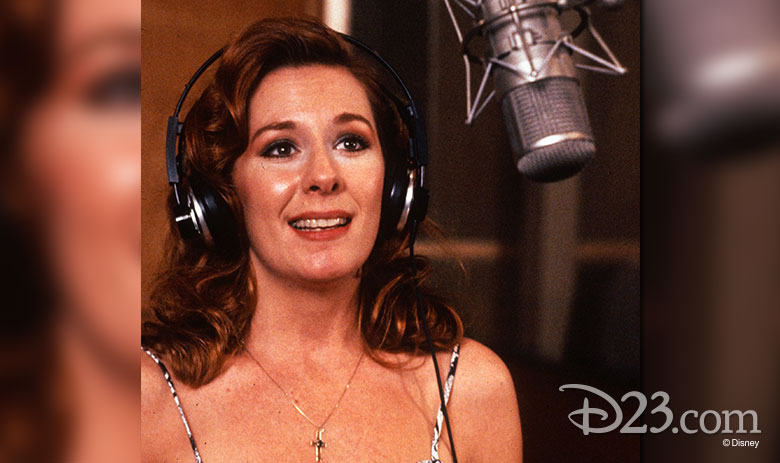 Ultimately, it was a fish-tailed heroine who baited O'Hara in to audition for the role that would change her life forever. "I heard about the Beauty and the Beast auditions coming up," O'Hara recalls. "And I had seen The Little Mermaid and absolutely like everyone else fell in love with it." Dressed in what she calls her "lucky Belle blue" dress, O'Hara arrived for what would be the first of several auditions. One in the room who was already cheering for her: lyricist Howard Ashman, who'd seen her perform at Carnegie Hall. "I sang the Belle number (and) kept trying to alter my voice a little bit. They were all (saying), "We want your voice. Just your voice.'"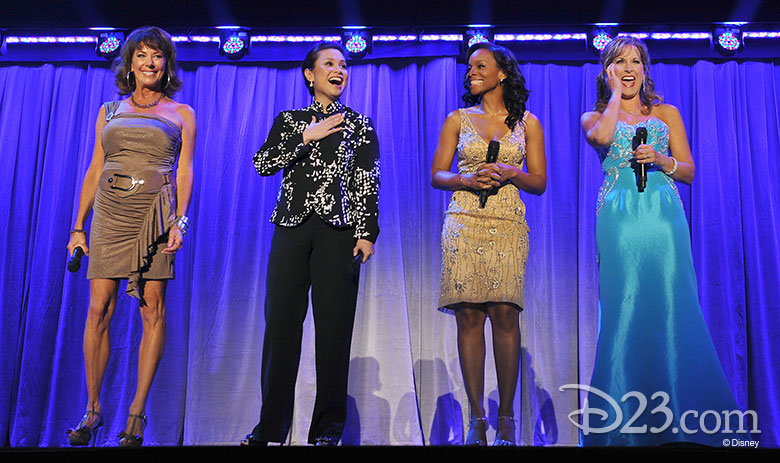 By the time her agent called to confirm she'd been chosen as Disney's newest princess, O'Hara was already feeling like one, having received a marriage proposal the day before. This also happened to be her birthday week. "I was sort of on cloud nine," says O'Hara (pictured above, left), who was named a Disney Legend at 2011's D23 Expo alongside fellow Disney princesses Jodi Benson (pictured above, right) (Ariel), Lea Salonga (pictured above, left center) (singing voice of Jasmine and Mulan), Linda Larkin (Jasmine speaking voice) and Anika Noni Rose (pictured above, right center) (Tiana).
In the years following, O'Hara was given the opportunity to sing her Belle number at the Academy Awards in front of an audience that included Barbra Streisand, and perform with her sister princesses on Central Park's Great Lawn for the 1995 premiere of Pocahontas, in New Orleans' Super Dome to celebrate The Hunchback of Notre Dame's 1996 arrival, at the 2005 opening of Hong Kong Disneyland and at the Hollywood Bowl. "Having the opportunity to play Belle was truly life changing," she says with never-wavering gratitude.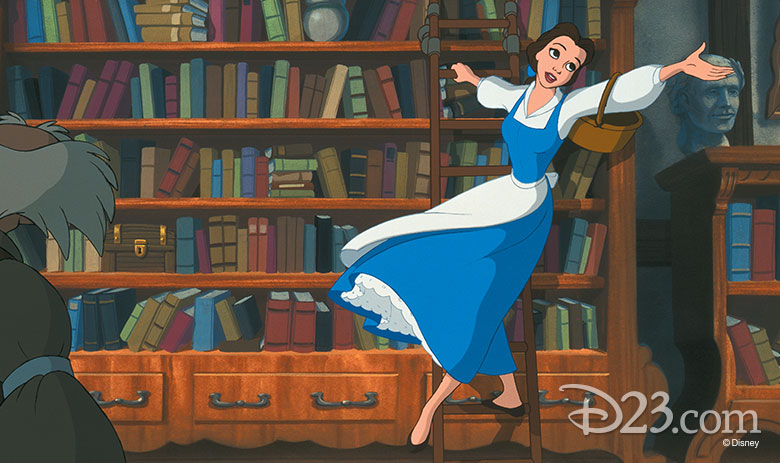 But for O'Hara, the command performances most dear to her heart are the anonymous ones that take place in hospital rooms as part of her ongoing volunteer work with children's charities. "They find out you're Belle, and they kinda look at you strangely," says O'Hara. "But then I say, 'Okay, close your eyes; listen to this.' And they'll close their little eyes and I'll say, 'Gaston, you are positively primeval.' Their eyes pop up and all of a sudden there's no age anymore. It's timeless and I'm Belle and it's wonderful."