The holiday season is upon us—there's a chill in the air this morning, but our hearts couldn't be warmer thanks to a holiday message from Walt Disney Animation Studios' Frozen, reminding everyone that "Family Is The Best Gift of All."
"In both Frozen and Frozen Fever, the concept of family was explored and celebrated. By the end of the feature film, Anna, Elsa, Kristoff, Olaf, and Sven have formed their own unique bond, and there is no better time than the holiday season to remind us that family truly is the best gift of all," says Oscar®-winning producer, Peter Del Vecho.
The holiday season makes the perfect time to gather your family and "Say Freeze!" in a Frozen Family photo contest. Inspired by the awkward family photo in Frozen Fever, fans can submit their funniest, sweetest, and wackiest family portraits for the chance to win a vacation for four to The Walt Disney World Resort in Florida. And just like our favorite Arendelle royals and their friends, a "family" can be anyone with whom you share a close bond—from your family at home to your sorority sisters to your soccer teammates. Learn more about the contest and view the Official Rules at Disney.com/SayFreeze.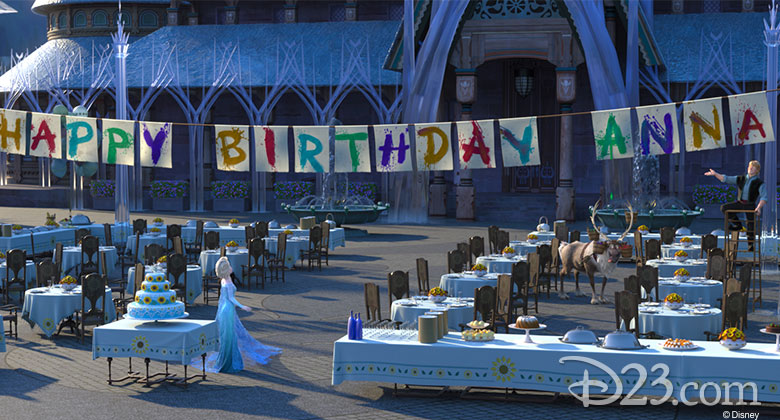 The contest entry period runs through November 30. And on Sunday, November 29, the popular animated short Frozen Fever debuts on Disney Channel within Disney's Descendants at 6:30 p.m. ET/PT. The short made its theatrical debut with Cinderella in Spring 2015 and reunited the original filmmaking team behind the feature film. In Frozen Fever, it's Anna's birthday and Elsa and Kristoff are determined to give her the best celebration ever, but when Elsa catches a cold, her powers may put more than just the party at risk.
To make the season even cooler, Disney Channel will also debut a special music video featuring the cast of Best Friends Whenever, singing their version of "Making Today A Perfect Day" on Friday, November 13 after an all-new Girl Meets World at 8:30 p.m. ET/PT. The song from Frozen Fever is written by the Academy Award®-winning team of Kristen Anderson-Lopez and Robert Lopez.
And, as if that isn't enough to give you all kinds of Frozen feels, another Disney emoji video is coming soon! In the all-new Frozen Fever As Told By Emoji video, emoji-fied versions of Elsa, Anna, Olaf, and the rest of our favorite Frozen friends are back to retell the story of Disney's Frozen Fever with help from the short film's popular song "Making Today A Perfect Day." The video is the fourth installment of Disney's As Told By Emoji, a new series of videos that retell popular Disney stories by recasting our favorite characters as emoji living within a mobile phone. Fans can watch Frozen Fever As Told By Emoji on Disney Channel and Disney's YouTube channel in early December.
So let it go and Say Freeze! for a photo, and be sure to catch these TV debuts. And enjoy them with your family, which, our Frozen friends remind us, really is the best gift of all.