By Katie Strobel, Walt Disney Archives
We're kicking off our Fantasia (1940) composer series by exploring the life and music of the earliest composer in the group, J.S. Bach. The film is streaming now on Disney+.
Toccata and Fugue in D Minor, BWV 565 (between 1703 and 1707)
J.S. Bach (1685–1750)
Fantasia: 00:02:52-00:13:38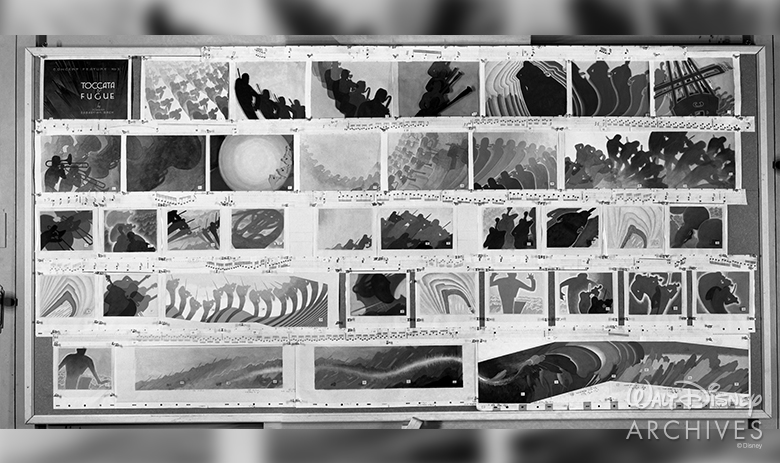 Johann Sebastian Bach was one of Western classical music's great, prolific composers, having composed more than 1,000 works! This massive output most likely was due to the fact that during his career, he was relegated to being a church and court musician, mandated to compose and perform in various cities around modern-day Germany. However, this should not diminish his talents as a master craftsman of the many forms of music that he composed. And one thing was for sure: Bach was a keyboard virtuoso. Legend has it that a soloist once fled a planned challenge of improvisation after he had heard Bach play the day before!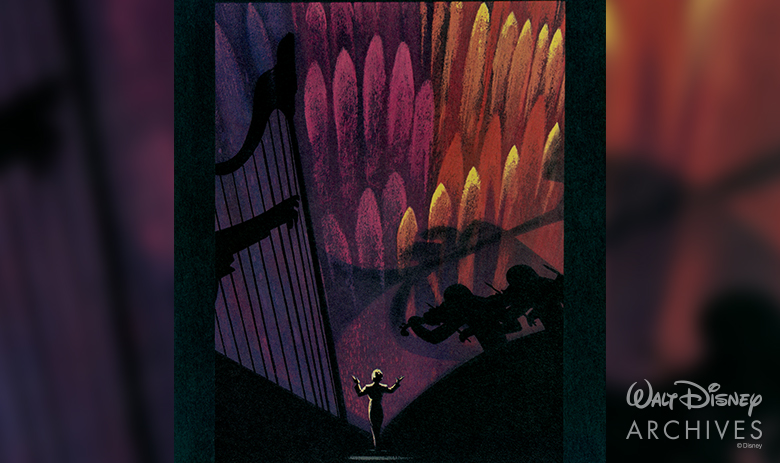 It is this virtuosity that we hear in Bach's Toccata and Fugue in D Minor, composed for organ sometime between 1703 and 1707; Bach couldn't have been older than 22 years old! The first portion of this piece is an example of Bach's florid and improvisatory style, which is essentially how one would describe a toccata. The "fugue" part of this piece, on the other hand, is a more structured and complex style of music in which two or more melodies intertwine to form a conversation of sorts. (You can hear this in Fantasia beginning at 00:07:41, just as bursts of yellow dance across a blue background).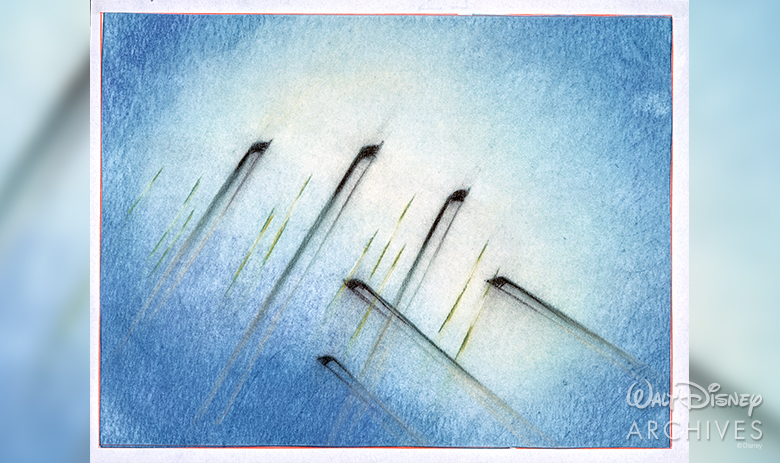 So, where else can you see (or hear) Bach throughout the Disney canon? Check out these films and shows, streaming now on Disney+, to find out! And be sure to check back for our look at the work of at Ludwig van Beethoven!
20,000 Leagues Under the Sea (1954), streaming now on Disney+
00:52:28–00:54:40 Captain Nemo plays Toccata and Fugue in D Minor on the organ.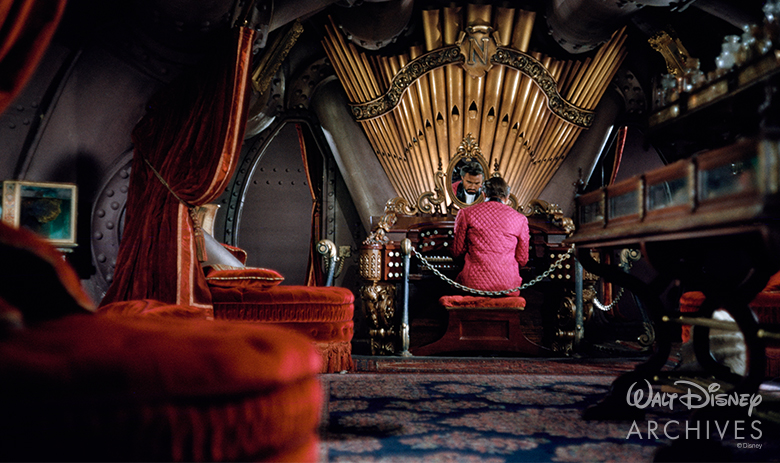 The Simpsons (TV, 1989–present), streaming now on Disney+
"Bart's Girlfriend" (1994): Season 6, Episode 7

00:14:32–00:00:15:04—"Jesu, Joy of Man's Desiring"
"Penny-Wiseguys" (2012): Season 24, Episode 5

00:17:05–00:17:15—Passacaglia and Fugue in C Minor, BWV 582
"Puffless" (2015): Season 27, Episode 3

00:03:49–00:04:07—Cello Suite No. 1 in G Major, BWV 1007: I. Prelude
Mr. Holland's Opus (1995), streaming now on Disney+
00:27:19–00:28:13—Mr. Holland asks the class if anyone likes Bach. He plays "A Lover's Concerto" by The Toys on the piano and demonstrates that the song is based on Minuet in G. It is interesting to note that this piece does come from a collection of compositions that Bach put together as a present for his wife, but it is in fact attributed to another composer.
01:06:51–01:07:25—Concerto for 3 Harpsichords, Strings, and Continuo No. 2 in C Major, BWV 1064 – I. Allegro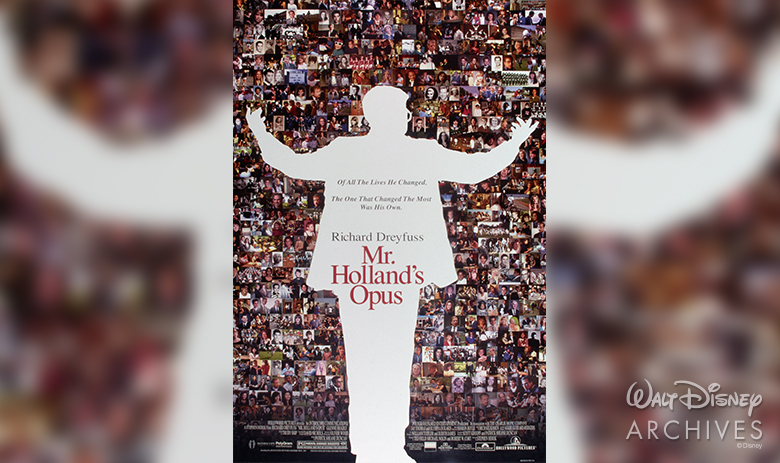 Gravity Falls (TV, 2012–16), streaming now on Disney+
"The Love God" (2014): Season 2, Episode 9

00:05:39–00:05:43—Toccata and Fugue in D Minor, BWV 565
The World According to Jeff Goldblum (2019), streaming now on Disney+
"Coffee" (2019): Season 1, Episode 9

00:16:23–00:16:30—Brandenburg Concerto No. 3 in G Major, BWV 1048: I. Allegro
Did You Know? J.S. Bach was father to 20 children, some of whom became well-known composers themselves!