By The D23 Team
This Women's History Month, an incredible lineup of content is available across Disney's streaming services, airing on Disney's linear networks, and streaming across select audio platforms. From a can't-miss look at the Queen of Soul in Genius: Aretha on National Geographic, to inspiring movie collections on Disney+ and Hulu, to podcasts that celebrate the stories of trailblazing women, we've got the ultimate viewing guide for content from across the worlds of Disney right here.
Disney+
Disney+ will recognize Women's History Month with a complete "Celebrate Women's History Month" collection that lives on the streaming service's homepage, allowing fans and families of all ages to discover an array of content all throughout March and into the future.
In addition to timeless classics that feature strong women in prominent roles, the collection will highlight recent hits from the past year such as Disney's Mulan, an epic tale of China's legendary warrior in which a fearless young woman risks everything out of love for her family and her country to become one of the greatest warriors China has ever known.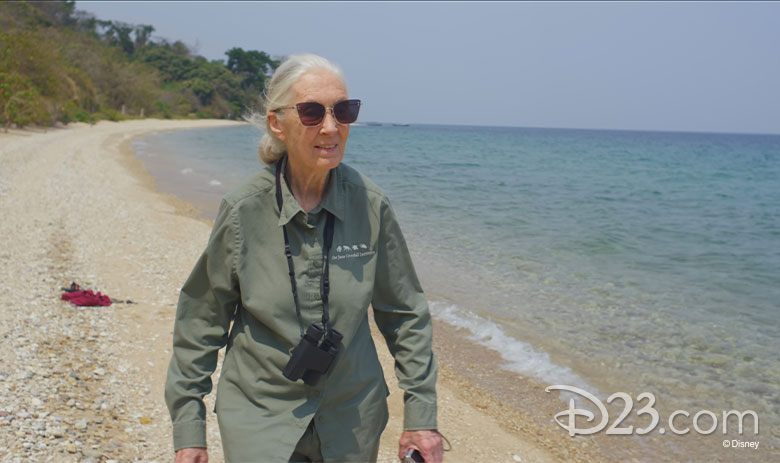 Other recent titles that will be featured include Jane Goodall: The Hope, a National Geographic documentary that explores Dr. Goodall's passion for wildlife and her unshakable drive that have made her one of the most important figures in wildlife conservation; Marvel Studios' WandaVision, a blend of classic television and the Marvel Cinematic Universe in which Wanda Maximoff and Vision—two super-powered beings living idealized suburban lives—begin to suspect that everything is not as it seems; and Black Is King, a visual album by 24-time GRAMMY® Award-winner Beyoncé Knowles-Carter based on the music of The Lion King: The Gift which reimagines the lessons from Disney's global phenomenon for today's young kings and queens in search of their own crowns.
Additional titles that premiered recently on Disney+ which will be a part of "Celebrate Women's History Month" include Folklore: The Long Pond Studio Sessions, Secret Society of Second-Born Royals, and Stargirl.
Timeless library titles featured as part of the collection include Anastasia, Captain Marvel, Maleficent, Mary Poppins Returns, Tangled, The Princess and the Frog, and so many more.
ESPN+
ESPN+ will treat viewers to programming that highlights the achievements of female athletes with its collection of award-winning films and documentaries.
ESPN Films: Nine for IX, which celebrates the 40th anniversary of Title IX, the amendment passed to ensure gender equality in American college sports, will be featured prominently with episodes including The '99ers, Coach, Pat XO, Venus VS and No Limits, all stories which spotlight female excellence in sports.
The award-winning film series 30 for 30 from ESPN will focus on episodes with fascinating female stories at the forefront such as "Qualified," "Unmatched," "Marion Jones Press Pause" and "Home Court: Jasmine Walker's Story," which document the historic careers of Indy 500 racer Janet Guthrie, tennis player and coach Martina Navratilova and so many other female greats.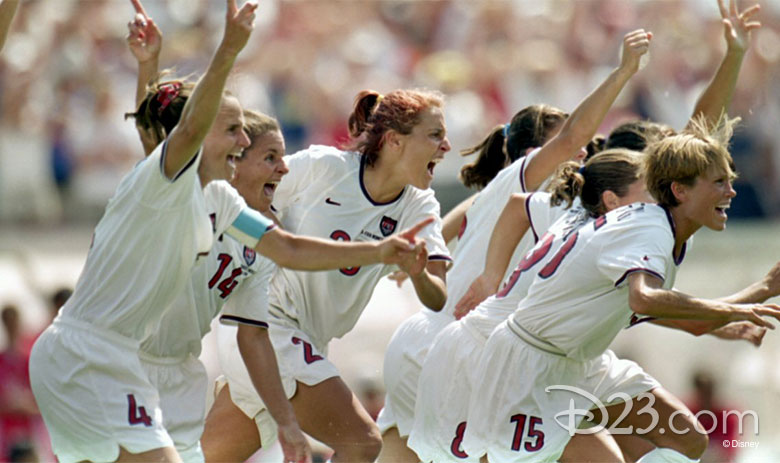 ESPN+ will also share its original series' Why We Fight: Season 2 with viewers, a documentary series exploring the personal stories driving world-class athletes to pursue combat sports produced by former UFC bantamweight champion Ronda Rousey, and Alex Morgan: The Equalizer, a four-part series featuring the titular U.S. soccer star.
Continuing off of the renowned success of Black History Month, the sports streamer will continue to add to its brand new "The Undefeated on ESPN+" collection, a curation of content powered by The Undefeated including a mixture of premium storytelling, relevant collections from The Undefeated and ESPN+ libraries and additional special projects. For Women's History Month, the new "Black Queens Collection" will launch, spotlighting select episodes from E:60, ESPN Films: Nine for IX and Backstory.
Other ESPN series' featuring iconic female stories include 30 for 30 Shorts and Basketball: A Love Story.
Hulu
Hulu will observe Women's History Month with award-winning titles streaming exclusive to service such as Nomadland, which was recently recognized for several awards at the 78th annual Golden Globe® Awards. Directed by award-winning director Chloé Zhao, Nomadland tells the story of a woman who embarks on a journey through the American West, living as a van-dwelling modern-day nomad, after losing everything in the Great Recession.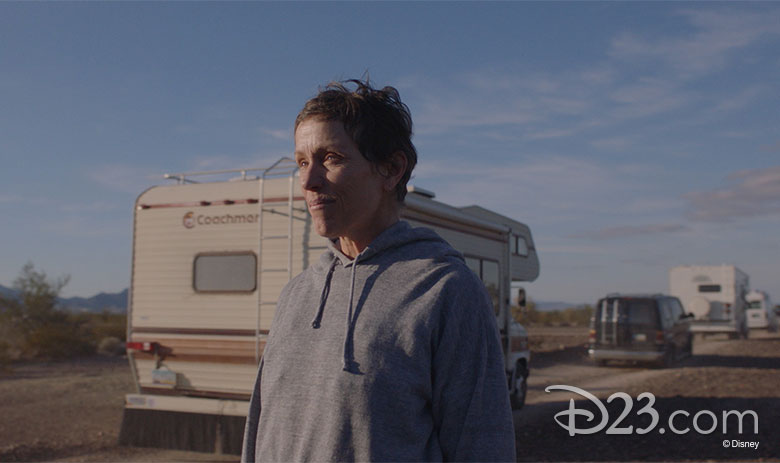 Streamers will be encouraged to watch the Hulu Original film The United States vs. Billie Holiday, which takes a new look at the legendary jazz musician who spent much of her career being adored by fans across the globe, before being targeted by the federal government in a growing effort to escalate and racialize the war on drugs, ultimately aiming to stop her from singing her controversial and heart-wrenching ballad "Strange Fruit." The film stars award-winning actress Andra Day, who just recently nabbed her first Golden Globe award for Best Actress In a Motion Picture for her portrayal in the film.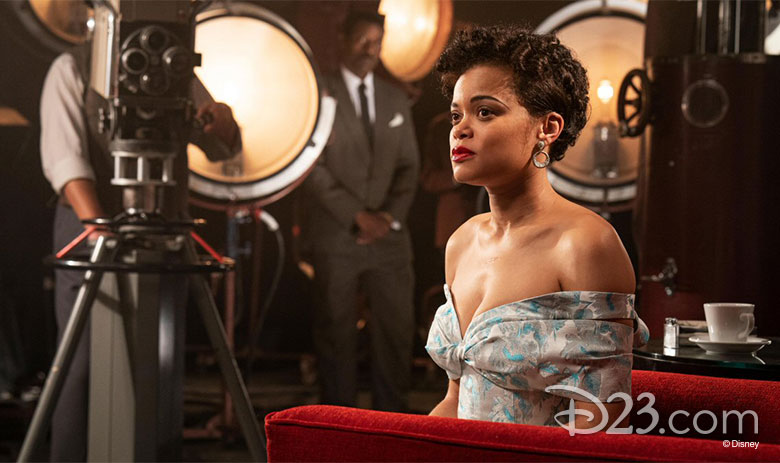 Hulu also offers plenty of titles to watch that have been recipients of the ReFrame Stamp, an award given to shows and movies that hire female-identifying people in four out of eight key areas of their production, including: writer, director, producer, lead, co-lead, speaking parts, department heads and crew.
Titles on Hulu which have been historical recipients of the ReFrame Stamp include Little Fires Everywhere, The Handmaid's Tale, The Mindy Project, The Great, and so many more.
ABC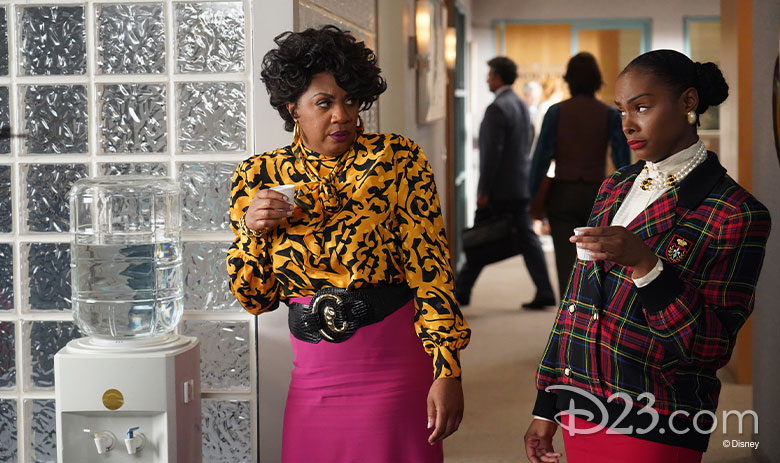 On an episode of mixed-ish that initially aired Tuesday, March 2 (9:30–10 p.m. ET/PT), Alicia and Denise realize they've been boxed into Black women stereotypes at the law firm, and Harrison on ends up causing more harm when he attempts to help. Meanwhile, Paul worries his new job is taking time away from spending time with the kids, so he makes an overzealous effort to connect with each one individually.
ABC News
Give a listen to the new podcast In Plain Sight: Lady Bird Johnson, an eight-part series that presents a surprising and original portrait of Claudia Alta "Lady Bird" Johnson. The podcast is co-produced with Best Case Studios and hosted by author Julia Sweig, whose new book on Lady Bird Johnson will be published by Random House on March 16. The series—which is drawn from more than 123 hours of the former first lady's mostly unheard daily audio diaries—provides stunning new revelations about Lyndon B. Johnson's presidency and reveals Lady Bird as Johnson's closest advisor and most indispensable political partner, documenting her front-row seat to some of the most notable events in U.S. history and decisions that shaped the nation forever. Using a rich trove of rare footage from the era, In Plain Sight creates an immersive audio experience of a tumultuous moment in America and tells the story of how one vastly underestimated woman navigated the power, politics and polarization of her time to become arguably one of the most influential first ladies in history. The first two episodes of the eight-part series debuted on Monday, March 1. Hear In Plain Sight for free on major listening platforms, including Apple Podcasts, Spotify, Amazon Music, Google Podcasts, iHeartRadio, TuneIn, and the ABC News app, with new episodes posting Mondays.
ABC Owned Television Stations
Check out Our America: Women Forward, a multiplatform five-part docuseries that celebrates women, and the second installment of the groundbreaking Our America quarterly series. It premieres Monday, March 8, airing day in newscasts across all eight ABC owned stations and will culminate in a one-hour documentary that airs the weekend of March 12 which will be available on all of the owned stations' streaming apps.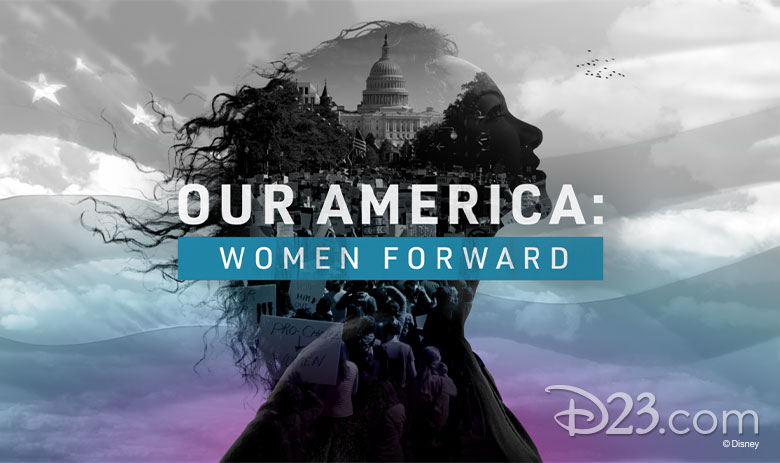 To continue the conversation, WABC New York is producing a Women's History Month Town Hall, a collaborative effort from all the ABC-owned stations, available via social and digital platforms on March 16. A special edition of "#BeLocalish" will also air across all eight stations and their streaming apps around March 26 in a special, hosted by GMA's Tory Johnson and WABC's Sam Champion, which will feature incredible deals from women-owned small businesses, giving shoppers a change to score fantastic deals while also supporting our communities.
ESPN
To celebrate Women's History Month, ESPN will premiere women's sport-centric content throughout the month across multiple platforms, powered by espnW, anchored around a TV special, SportsCenter presents: espnW – History in the Making. The one-hour primetime special is set to air March 16 on ESPN at 8 p.m. ET and will be hosted by Lisa Salters and Jeremy Schaap. It's presented in conjunction with a month-long Women's History Month espnW digital presentation and will be available to stream on demand. A vast and diverse lineup of stories will highlight the voices, achievements and contributions of contemporary sports figures including Sarah Thomas, the first woman to officiate a Super Bowl; Serena Williams and the path she has forged for Black athletes; the WNBA and how athlete activism is changing the course of history; the incredible back story of champion boxer Claressa Shields; and the story behind Sarah Fuller's history-making kick.
On March 8, First Take—ESPN's popular, morning debate show featuring Stephen A. Smith, Max Kellerman and host Molly Qerim Rose—will be joined by Los Angeles Lakers president Jeanie Buss. The First Take, Her Take podcast team of host Charly Arnolt, NFL reporter Kimberley A. Martin, and commentator/host and Los Angeles Sparks star Chiney Ogwumike will also regularly join Stephen A., Max, and Molly on the show throughout the month.
SC Featured, the award-winning storytelling brand of SportsCenter, will highlight Rachel Luba, Major League Baseball (MLB)'s youngest certified agent, who represents Los Angeles Dodgers pitcher Trevor Bauer, on Sunday, March 7. ESPN's Jessica Mendoza, who in 2015 became the first woman to serve as an analyst for nationally televised MLB games and in 2020 became the first woman to serve as a national radio World Series game analyst when she joined the MLB on ESPN Radio team, interviews Luba for the feature, which will debut in the 8 a.m. ET edition of SportsCenter on ESPN. Mendoza will also call two MLB Spring Training games during the first week of March.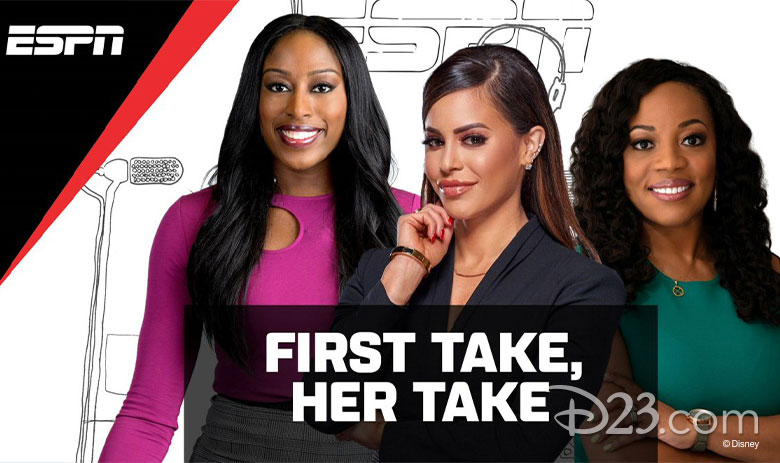 SEC Network
The sports network will celebrate International Women's Day with a special edition of SEC Featured at 9 p.m. ET on Monday, March 8. Hosted by Alyssa Lang and Andraya Carter, the episode will highlight stories of women in the conference, including a powerful look back at Sarah Fuller's historic moment last fall.
ESPN Deportes
Throughout Women's History Month, ESPN Deportes and ESPN in Latin America will present In Her Shoes, a series of video features celebrating the accomplishments of Latinas in the world of sports.
ESPN Radio
Throughout March, ESPN Radio will be celebrating Women's History Month by highlighting women who had the greatest impact on a variety of ESPN hosts in their personal and professional lives. The videos—which will debut on Keyshawn, JWill & Zubin and will be featured across all of ESPN Radio and ESPN+ simulcasts—will include personal tributes to mentors, family members, teammates, coaches, colleagues, and many more.
ESPN Podcasts
From LaChina Robinson's Around the Rim podcast, which covers the hottest topics in women's basketball, comes Around the Rim Presents 'I'm Speaking' with LaChina Robinson, an interview series focusing on Black women across sports, entertainment and culture who are refusing to be silent right now and who want real change. The first episode, premiering March 2, features a conversation with Robinson; Bozoma Saint John, Global Chief Marketing Officer at Netflix; and Natasha Cloud, WNBA player and activist.
On First Take, Her Take, hosts Charly Arnolt, Kimberley A. Martin, and Chiney Ogwumike will be joined by Robin Roberts on March 9.
Season 5 of Laughter Permitted with Julie Foudy premieres on March 10. Guests for this season include two-time Olympic medalist Cat Osterman and two-time Olympic gold medalist and FIFA Women's World Cup champion Abby Wambach.
On That's What She Said, Sarah Spain will be joined by NFL analyst Lesley Visser for the March 2 episode, National Women's Soccer League commissioner Lisa Baird on March 8, chef Kristen Kish on March 16, Kathryn Budig on March 23, and transgender advocate and triathlete Chris Mosier on March 30.
National Geographic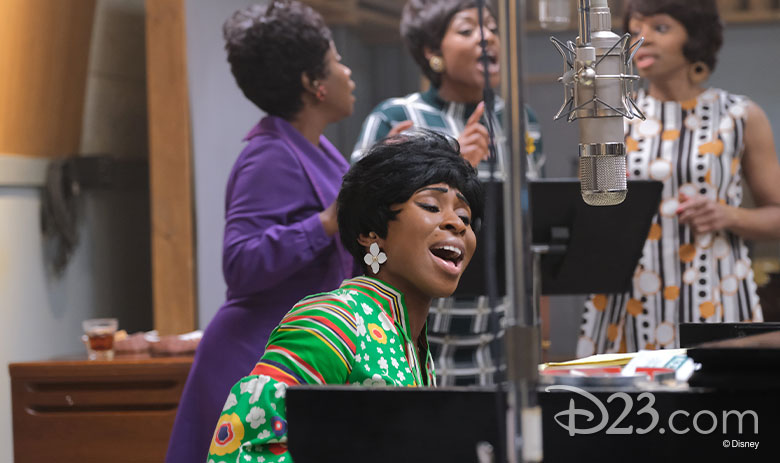 On Sunday, March 21, National Geographic presents the first-ever, definitive and only authorized scripted series on the life of the universally acclaimed Queen of Soul in Genius: Aretha. The third season of the multiple Emmy® Award-winning anthology series looks at Aretha Franklin, exploring her musical genius and incomparable career, as well as the immeasurable impact and lasting influence she has had on music and culture around the world. Franklin was a gospel prodigy, an outspoken civil rights champion, and widely considered the greatest singer of the past 50 years, receiving countless honors throughout her career. Tony®, Emmy and Grammy® Award winner Cynthia Erivo stars as Aretha Franklin and will be performing many songs from the Queen of Soul's rich catalogue.
Genius: Aretha premieres in the U.S. on the National Geographic channel with double-stacked episodes across four consecutive nights, beginning on Sunday, March 21, at 9/8c. The premiere episodes will be available the next day on Hulu, culminating in a celebration of Aretha Franklin's birthday, with all eight episodes available to stream by Thursday, March 25. The series hails from 20th Television and Imagine Television, with Brian Grazer and Ron Howard serving as executive producers alongside Pulitzer Prize-winning playwright Suzan-Lori Parks as executive producer and showrunner, and Emmy and Golden Globe® Winner Anthony Hemingway as executive producer and director. Legendary hit record producer Clive Davis and Atlantic Records Chairman and CEO Craig Kallman also serve as executive producers.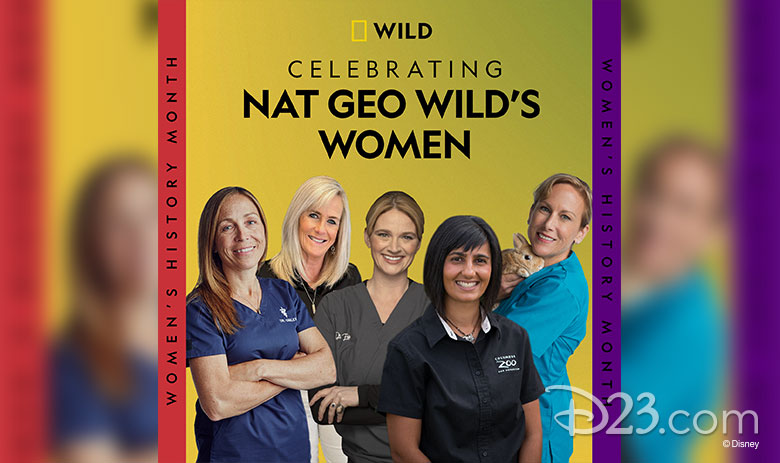 Also in honor of Women's History Month, National Geographic explores the myriad contributions women have made, both to historical events and to the society that shapes our modern world, with a dedicated hub on NationalGeographic.com, as well as a celebration of the women of Nat Geo WILD. Check out new episodes of these series on Nat Geo WILD, and catch up on previous seasons on Disney+.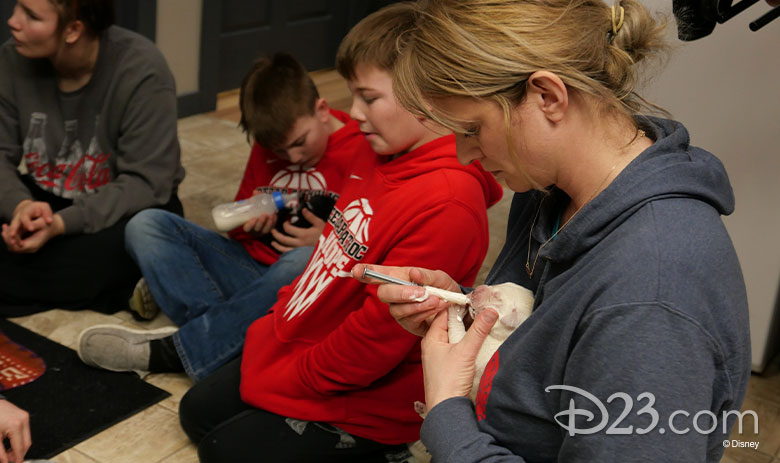 Heartland Docs, DVM takes viewers to picturesque, rural Hartington, Nebraska, where Drs. Erin and Ben Schroeder are a married team of veterinarians whose unbridled commitment to the community's generational farmers is paramount to the preservation of the nation's food supply. Along with their teenage sons, Charlie and Chase, the doctors are always on the go as their veterinary practice cares for the region's myriad of animals in need, including cows, pot-bellied pigs, llamas, deer, and possum. The Schroeders' credo extends beyond saving the animals on which America depends; it's about making each visit something to look forward to for both the animals and their caretakers, even in the toughest conditions. From winter blizzards to spring tornadoes and blistering summer heat waves, Drs. Erin and Ben Schroeder overcome the obstacles with skill and heart. Season three continues on Saturdays at 10/9c leading up to the season finale on March 20.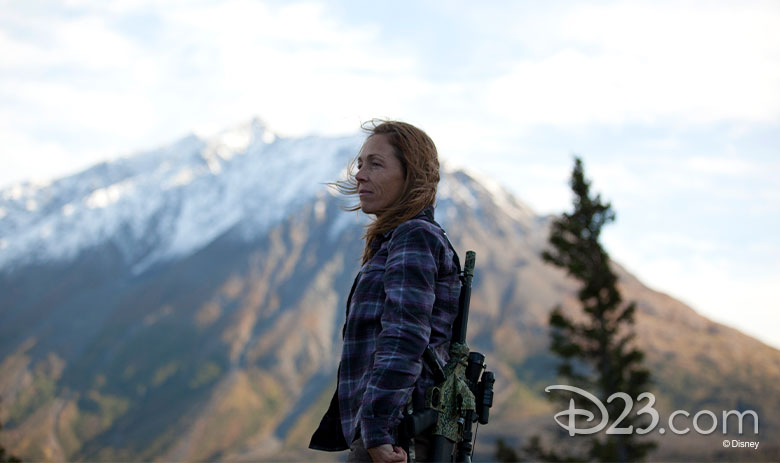 On Saturday, March 13 (9/8c), be sure to tune into the season premiere of Dr. Oakley, Yukon Vet. Every day is a unique challenge for Dr. Michelle Oakley, the only all-species vet for hundreds of miles across the Great North. Whether wrestling bison, tracking ibex in the mountains, performing surgery on a wolverine or braving fierce landscapes to return moose calves to the wild, Dr. Oakley and her team (including her daughters!) will do whatever it takes to keep the animals in her charge safe and healthy.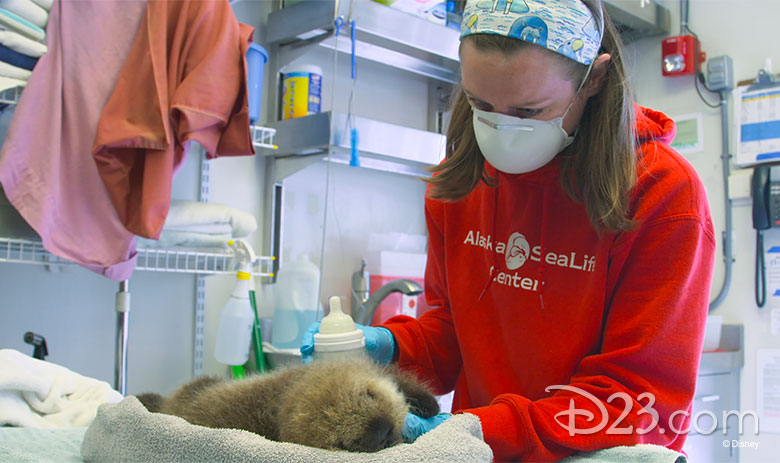 A new season of Alaska Animal Rescue premieres Saturday, March 27 (10/9c) on Nat Geo WILD. The series follows wildlife heroes from three renowned conservation centers as they respond to animals in need in the heart of America's last frontier—one of the most unforgiving climates on the planet. Whether they're tending to land, sea or avian animals—an orphaned lynx, a stranded sea lion, or an injured eagle—they're constantly on the front lines of conservation. The Alaska SeaLife Center in Seward monitors the state's 6,640 miles of coastline, helping a diverse range of marine life, including walruses, whales, otters, and octopuses. Alaska Raptor Center in Sitka specializes in the state's airborne animals, like bald eagles, owls, and other birds of prey. And, the Alaska Wildlife Conservation Center in Portage takes on the biggest and most iconic land animals, including bears, wolves, and bison. These dedicated first responders, veterinarians, and animal caretakers work hands on—day in and day out—through dangerous terrain to rescue and rehabilitate these animals to make sure Alaska stays wild.