By Tyler Slater
Trick-or-treat! D23 Members looking for something good to eat should not miss Sip & Scream during the 21st Epcot International Food & Wine Festival at Walt Disney World! New this year and exclusive to D23 Gold and Gold Family Members, Sip & Scream attendees are invited to a taping of ABC's Emmy® Award-winning series The Chew!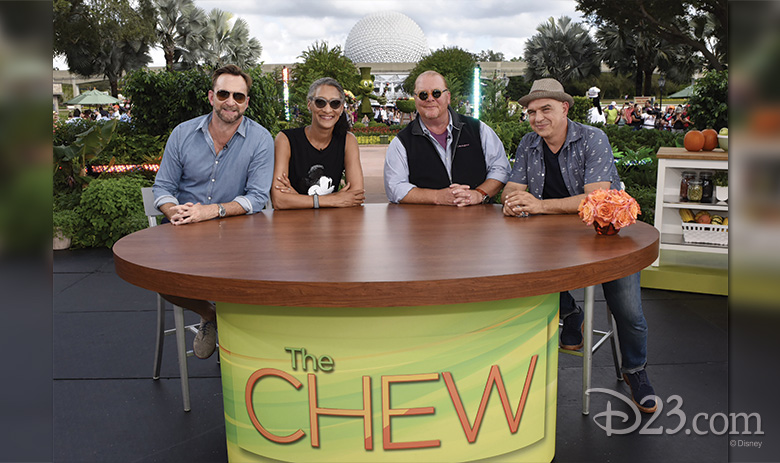 As part of their experience on October 5, 2016, D23 Sip & Scream guests will attend a recording of The Chew against the park's iconic Spaceship Earth backdrop with co-hosts Mario Batali, Michael Symon, Carla Hall, Clinton Kelly, and Daphne Oz. The dynamic co-hosts will share tasty new recipes and a bounty of festival surprises with their Epcot audiences.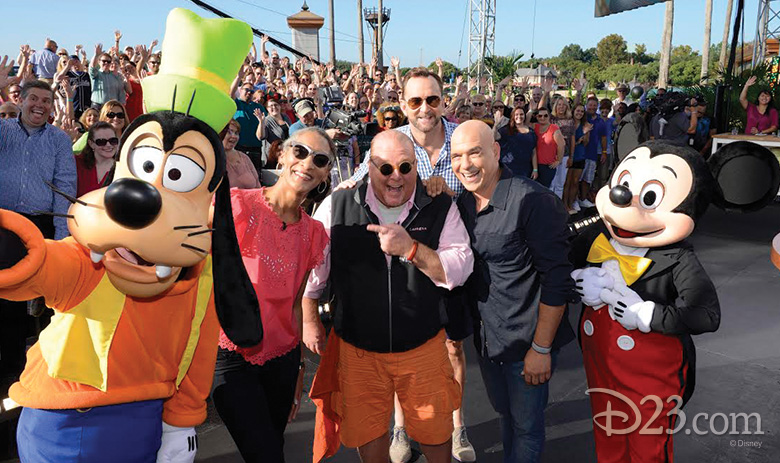 D23 Sip & Scream attendees will also enjoy free time during the event to enjoy the festival's newest culinary offerings—including three delicious dishes inspired by the show: Grilled Beef Skewer with Romaine, Apricots and Feta Cheese; Ricotta and Zucchini Ravioli with Rustic Tomato Sauce; and Peanut Butter and White Chocolate Mousse with a Caramel Drizzle. These food stars of the Epcot festival will be available at The Chew Collective in the Next Eats festival area of Future World.
Stay tuned for more Sip & Scream event details on D23.com and relive the fun from last year's Sip & Stroll event here!