By Nicole Nalty
A mermaid. A beast. A street rat. A dreamer. Some of Disney's most beloved characters come from the hands of Disney Legend Glen Keane, which is why it was such an honor for D23 Gold Members to spend an afternoon with the incredible animator.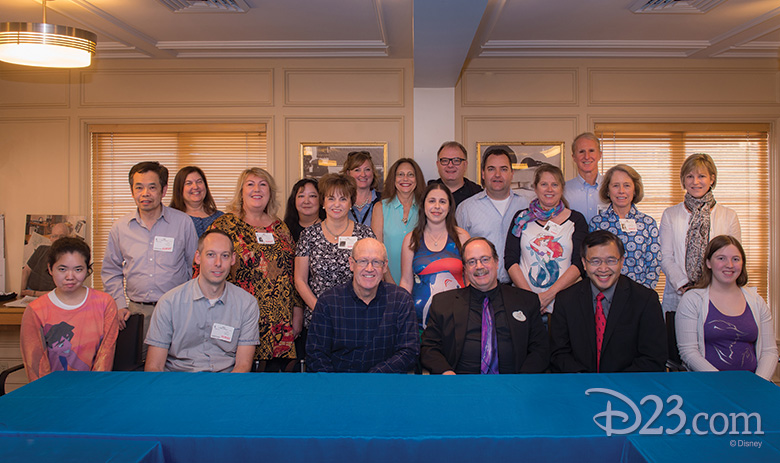 D23 Gold Members gathered on the historic Walt Disney Studios lot to enjoy a three-course lunch with Glen. It seems appropriate that the lunch was held in the Hyperion Bungalow, a building that was moved from the Hyperion Studio and is rooted in Disney history. Though Glen would not join The Walt Disney Company until 1974, one of his mentors, Disney Legend (and one of the "Nine Old Men") Eric Larson, worked at the Hyperion Studio. And, if you look at any of Glen's characters, you can see that his work is rooted in and invokes Disney history and style.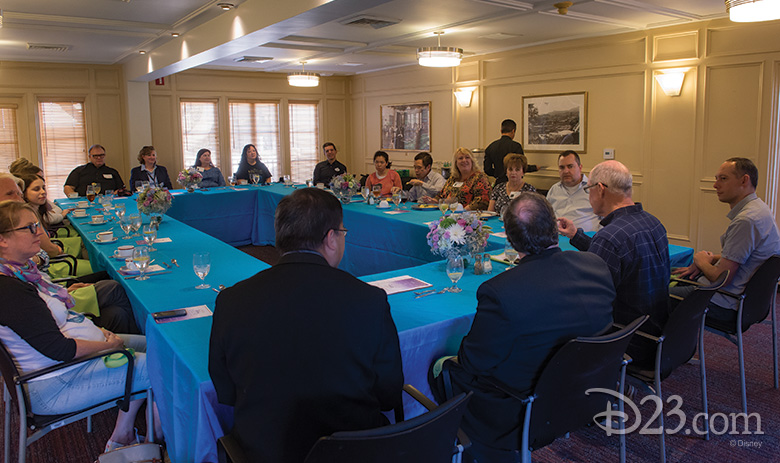 Glen's work for The Walt Disney Company spans more than four decades, so he had plenty of stories to share. But perhaps the most intriguing takeaway from chatting with Glen is how much he values his work, and the integrity behind his animation. Glen explained, "You start animating with a sincere desire." This notion was instilled even further within him when Eric Larson shared that the secret to Disney animation is sincerity.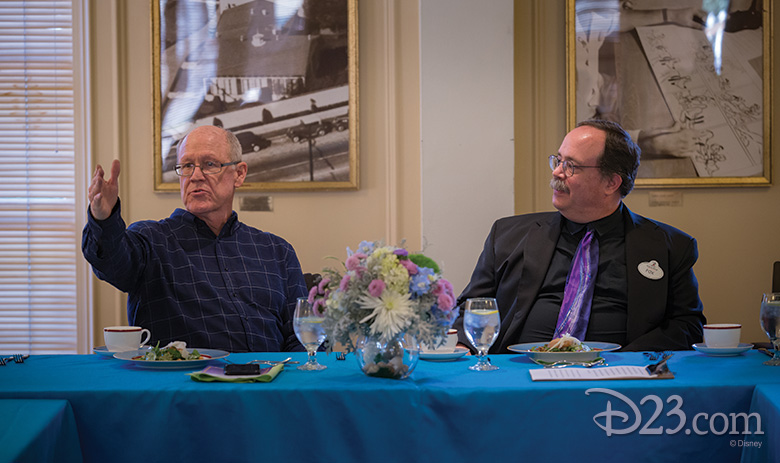 On the way to Legends Plaza, Glen took guests through the original Animation building. While many classic stories have been created in this historic building, Glen shared a few of his own. For 10 years, Glen worked in the Animation building, in an office that was once occupied by Disney Legend (and another member of the "Nine Old Men") Ollie Johnston. Not far away from this office was Glen's assistant animator, legendary director Tim Burton. You can truly feel how magical the Walt Disney Studios lot is when you visit, but it's even more special to walk these historic halls with a legend like Glen Keane.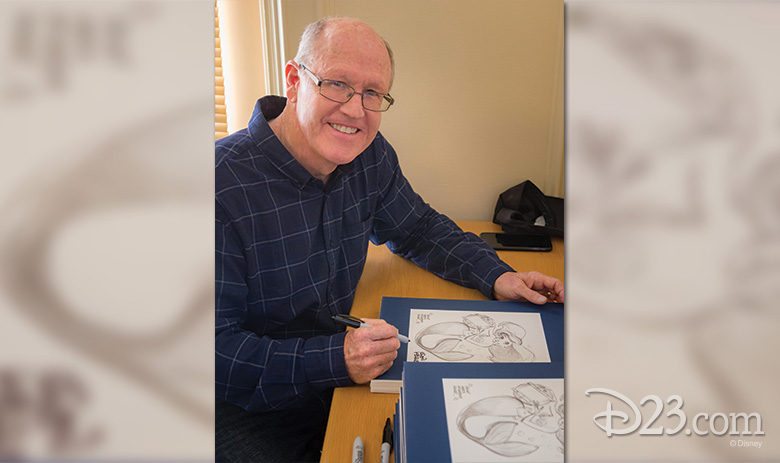 The afternoon ended with a gathering at Legends Plaza, where guests could view Glen's plaque and take photos with the legendary animator. Guests left with a recreation of an original drawing of one of Glen's leading ladies, Ariel, signed by the guest of honor.