By Beth Deitchman
There's a Chinese proverb that goes, "To forget one's ancestors is to be a brook without a source, a tree without a root." While this is important to keep in mind every day, this Sunday, you might want to spend a little extra time showing your grandparents how much you appreciate them in honor of National Grandparents Day.
Truly, what's not to love about grandparents? They're older (or, as we prefer to think, "younger at heart"), wiser, and aren't generally opposed to spoiling us at least a little bit. Disney grandparents are a pretty impressive bunch, always there to offer love, support, and counsel to our favorite characters. We've rounded up a few especially amazing ancestors from Disney films and TV series. Take a gander and see if any of them remind you of your own great grandparents (or great-grandparents, while you're at it!).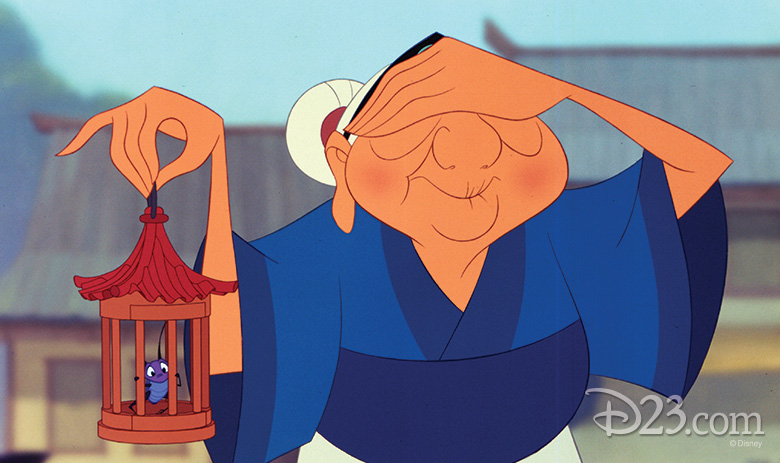 Grandmother Fa (Mulan)
Grandmother Fa has earned the right to say exactly what's on her mind, whether she's expressing her admiration for Li Shang's handsome good looks or complaining about the Matchmaker's bad attitude. But family comes first for Mulan's grandma, who is always concerned for their safety and who doesn't hesitate to remember her own ancestors and pray to them for her family's good fortune.
Grandpa Clyde and Grandma Betty Joe (Phineas and Ferb)
Phineas and Candace's grandparents' lake house is so much fun to visit in the summer that Phineas refers to the getaway as "Camp P & F." And both Clyde and Betty Joe are an inspiration in how to stay young at heart: Not only are Phineas and Ferb's friends invited to the lake house in a "more the merrier" approach to family time, but Betty Joe is still ready to revisit her roller derby days on a homemade rink while Clyde provides color commentary—when he's not busy regaling the grandkids with stories about Bigfoot.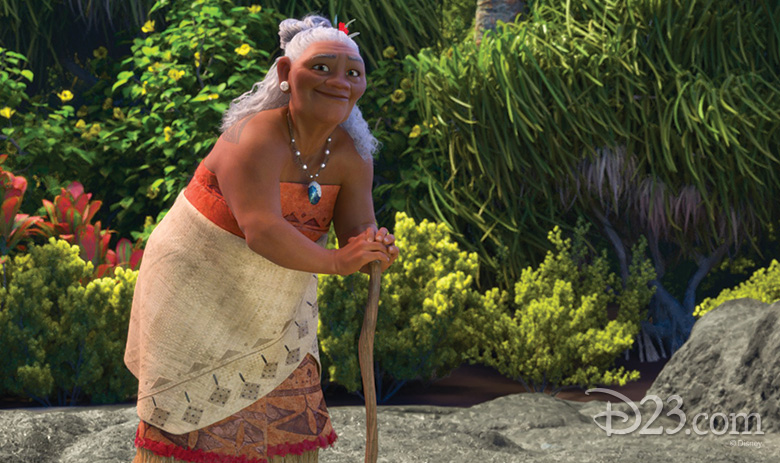 Gramma Tala (Moana)
We'll meet Gramma Tala in Walt Disney Animation Studios' Moana when it opens in theaters on November 23, but we already know that she and her granddaughter share a special connection to the ocean. Gramma Tala is Moana's best friend and confidante, a warm and loving presence in the young girl's life.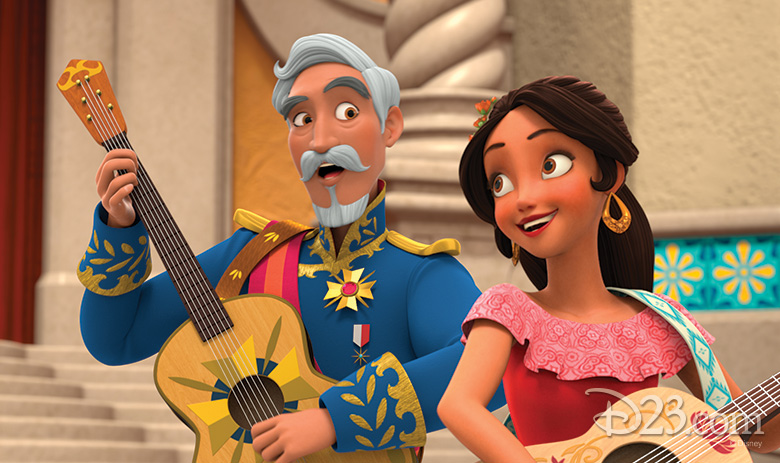 Francisco and Luisa (Elena of Avalor)
Being a teen is challenging, but even more difficult when you're learning how to rule a kingdom. It's no wonder Elena's Grand Council is made up of people she knows she can rely upon, with her grandparents, Francisco and Luisa, her most trusted advisors. Traditional and protective, Francisco can't help but be concerned at times about whether the young princess is ready to rule, but he and his optimistic wife, Luisa, will stand by her and share the wisdom of their experience while she is learning to lead.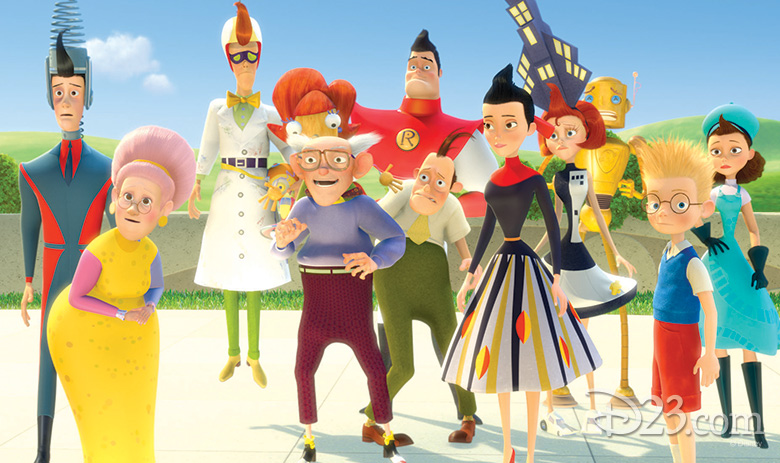 Bud Robinson and Lucille Krunklehorn (Meet the Robinsons)
Bud and Lucille, Wilbur's grandparents in Meet the Robinsons, share a love of science and invention with each other and with the members of their family. Grandpa Bud may wear his clothes backward and, yes, he has a hard time keeping track of his teeth, but he's eccentric in the best possible way. Lucille, whose motto is "Keep moving forward," is both an accomplished athlete and a brilliant inventor whose "caffeine patch" is a product truly ahead of its time.
Abuelita (Gravity Falls)
Soos' grandma, Abuelita, keeps a tidy house, to be sure. Her hobbies seem to include vacuuming, vacuuming, and more vacuuming… but don't forget, when you're a kid it's super fun to push a vacuum around the house. Abuelita is the grandma who'll let you "help" with household chores, even if you end up making more of a mess in the process. Like any good grandmother, Abuelita overlooks all of Soos' mistakes and shortcomings and wants only for him to be happy.
Grandmother Willow (Pocahontas)
The wise matriarch—whose spirit lives on in the form of a willow tree—is always there for Pocahontas, prepared to offer sagely advice and help her granddaughter find her own path; and though she may have stood her ground for quite some time, she's the first to admit that there's "still snap in her old vines." When it comes to "knowing your roots," there may be no better illustration of that concept—literally and figuratively—than Pocahontas' relationship with Grandmother Willow.