By Courtney Potter
Ursula's daughter asks "What's My Name," and ABC's Battle of the Network Stars announces its hosts … Read more, along with other news from around Disney, in this week's news briefs!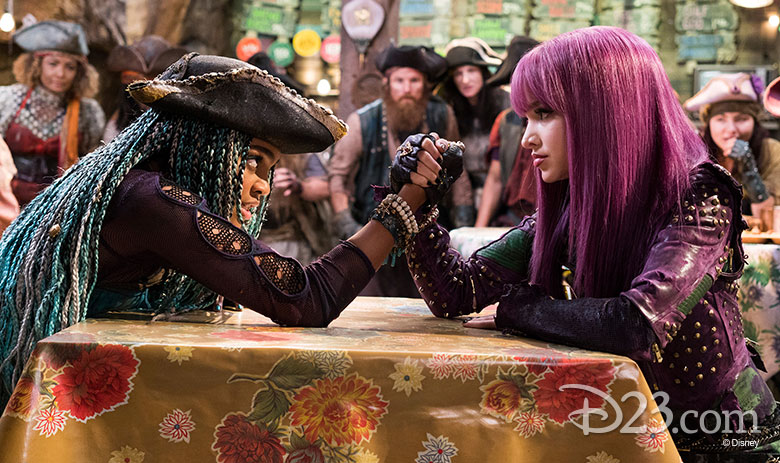 Ursula's Daughter Asks "What's My Name" in New Song from Descendants 2
A brand-new tune from the mega-huge, sure-to-thrill upcoming Disney Channel Original Movie Descendants 2 descends on the world this Thursday, June 1! "What's My Name," sung by China Anne McClain as Ursula's powerful daughter Uma, will premiere on Radio Disney at 5 p.m. EDT—and will be available for download on iTunes at midnight! "What's My Name" is one of six original songs featured on the Descendants 2 soundtrack, which also includes McClain's renditions of "Kiss the Girl" and "Poor Unfortunate Souls" from Disney's animated classic The Little Mermaid.
Got a hankerin' to see the song in visual action, even before the movie itself premieres on Friday, July 21 (on Disney Channel, ABC, Disney XD, Freeform, and Lifetime)? Here's your chance: The music video for the single, with never-before-seen footage from the movie, will premiere on DisneyMusicVEVO, Wednesday, June 14. So mark those calendars … you don't wanna miss any of the wicked fun!
Save the Date!
Be sure to mark these upcoming Disney events on your calendar:
D23 and Walt Disney Archives


June 3, 2017


D23's Behind-the-Scenes Experience: A Return to Walt's Birthplace in Florida


June 14, 2017


Enjoy Complementary Tickets to a Special 3-D Advance Screening of Disney•Pixar's Cars 3


July 14-16, 2017


D23 Expo 2017


August 19, 2017


D23's Disney Afternoon on the Lot


October 1, 2017


D23's Fanniversary Celebrates 35 Years of Epcot


October 1, 2017


A Progressive Dinner Celebrating 35 Years of Epcot


October 3, 2017


D23's Sip and Stroll
Parks


August 31-November 13, 2017




Epcot Food & Wine Festival




2019


Star Wars-Themed Lands Opening at Disneyland and Walt Disney World



Studios




June 16, 2017


Cars 3 opens in theaters


November 3, 2017


Thor: Ragnarok opens in theaters


November 22, 2017


Coco opens in theaters


December 15, 2017


Star Wars: The Last Jedi opens in theaters


Television




July 21, 2017


Disney's Descendants 2 debuts on Disney Channel, Disney XD, Freeform, Lifetime and ABC (8 p.m. ET)


July 21, 2017


Raven's Home debuts on Disney Channel (10 p.m. ET)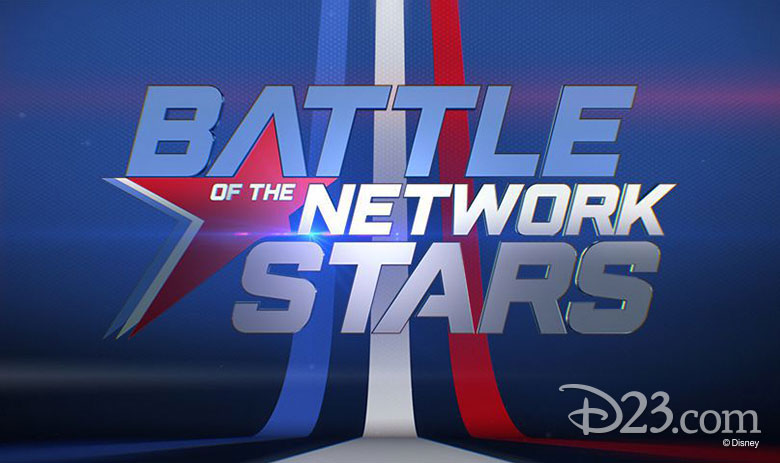 ABC's Battle of the Network Stars Announces Hosts and Team Captains
If you're of a certain age—or just happen to enjoy throwback TV—there's a show debuting on ABC this summer that you've just got to watch. We're talking about Battle of the Network Stars, a pop-culture classic that aired on ABC throughout the '70s and '80s, and now, it's back and better than ever! The 10-episode Summer '17 event will pit teams of current and classic TV stars (from multiple eras and different genres) against one another in a variety of athletic games. Viewers can look forward to seeing a fun new take on some of the classic show's sporting events, including Tug of War, Archery, Kayak Relay, the Obstacle Course, and the Dunk Tank.
Just this week, ABC announced the show's hosts, sideline reporters, and team captains—and, as you'd expect, they bring some serious sports savvy with them. ESPN's own Mike Greenberg and Joe Tessitore will take over for the late legendary sportscaster Howard Cosell as hosts, while their network-mates Cassidy Hubbarth and Cari Champion will report on all the shenanigans from the sidelines. And the show's two permanent coaches are just about as amazing as you can get: Super Bowl 50 winner DeMarcus Ware and MMA fighter/Olympian/movie star Ronda Rousey!
The 100 TV stars who are taking part—from 14 different network and cable companies—will be announced at a later date, and they'll join teams like "White House vs. Lawyers" and "Cops vs. TV Sitcoms." Will your favorites get "drafted"? Find out when Battle of the Network Stars premieres Thursday, June, 29, at 9 p.m. EDT on ABC.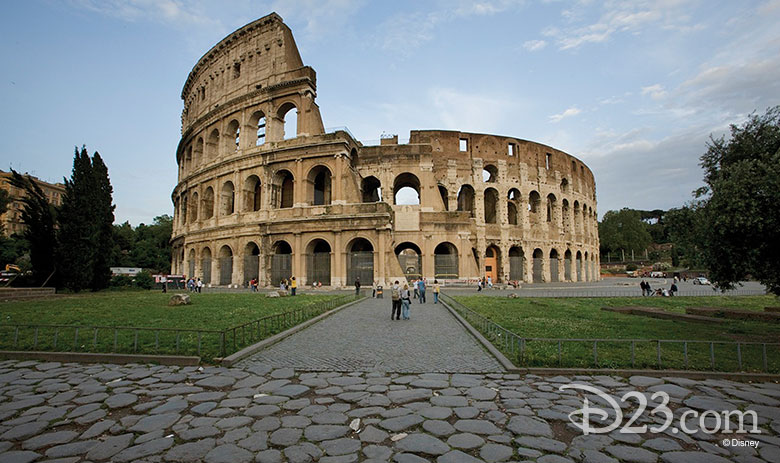 Adventures by Disney Teams Up with Turner Classic Movies for New Trip
Still looking to plan your summer vacation? We've got some simply bellissimo news… This August, Adventures by Disney is offering a very special departure of its Italy vacation in tandem with the good folks at Turner Classic Movies (TCM). You'll visit Rome, Florence, Tuscany, and Venice, all while learning about the classic films that were shot in those locations! This unique, adult-exclusive, eight-day and seven-night trip runs August 11–18, 2017.
Exclusive to this TCM departure are several activities any film buff would plotz over, including a private tour of Cinecittà Studios—where you'll walk through the Ancient Rome sets featured in classics like Ben-Hur, Roman Holiday, and even The Godfather: Part III.
For more info, visit TCMDestinations.com, or check out all the amazing vacations available at AdventuresByDisney.com.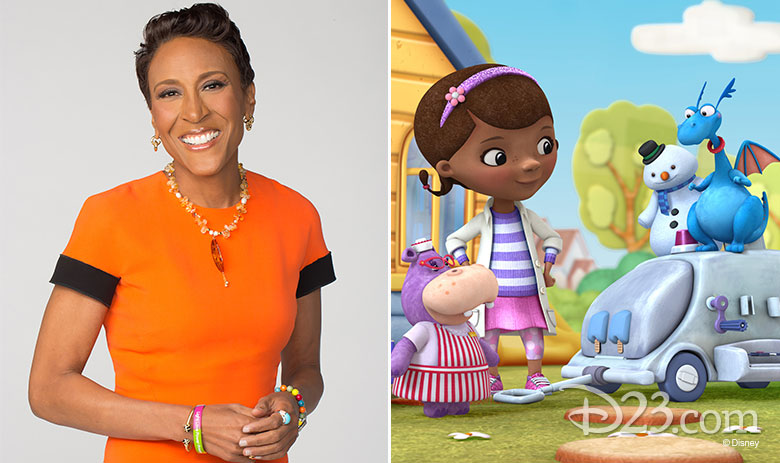 Good Morning America's Robin Roberts Guests on Doc McStuffins
Disney Junior's critically acclaimed animated series Doc McStuffins is set to welcome a very special guest in a very special episode on Sunday, June 4, which happens to be National Cancer Survivors Day. Robin Roberts, anchor for ABC's Good Morning America and a cancer survivor herself, supplies the voice for "Audrey's Mom" in an episode titled "Hannah the Brave." In this truly heartwarming story, Audrey is a four-year-old chemotherapy patient whose doll Hannah has an issue that leads to her hair loss, too. The episode includes a beautiful new original song, "Brave Like You."
"Since Doc McStuffins premiered, we've been contacted by numerous families of children who have been dealing with very serious illnesses," Chris Nee, the show's creator and executive producer, recently said. "With this episode, we set out to tell a story for those kids whose illnesses can't be cured by just a kiss and a cuddle. It was important to me to let them know that we see them and they matter. Having Robin Roberts portray Audrey's mom in the episode is so special because she has experienced what many of these kids are going through—and she's exactly who you would want cheerleading them through the tough times in their lives."
Tune in to this inspiring episode this Sunday, June 4, at 8 a.m. EDT—only on Disney Channel.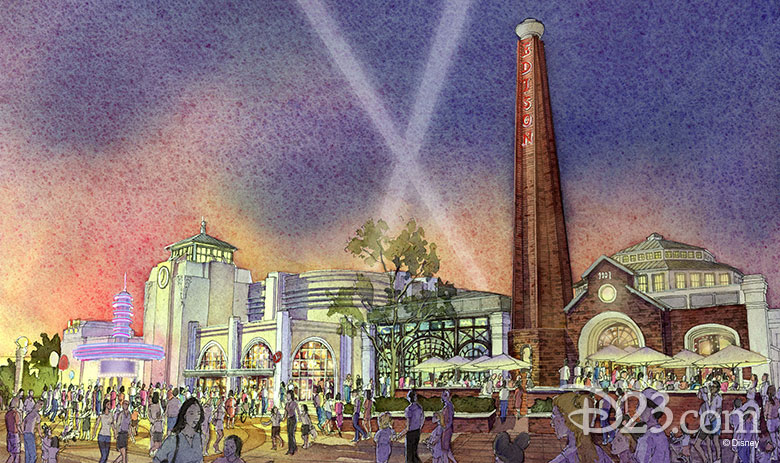 Disney Springs Welcomes Delicious New Restaurants
Ready those knives and forks, y'all: Three new dining concepts are set to open soon at Disney Springs at Walt Disney World Resort, and our tummies are already rumbling at the thought.
Before the end of 2017, Chicago-based Levy Restaurants will introduce a brand-new Italian restaurant featuring cuisine from James Beard Award winner (and Top Chef Master chef) Tony Mantuano, while Wine Bar George, with expertise from master sommelier George Miliotes, will start offering guests shareable plates and a ridiculously fantastic wine list (natch!) along with wine education classes and other special events. Plus, The Edison—a sumptuous "Industrial Gothic" restaurant, bar, and event space inspired by its sister location in Downtown Los Angeles—will recall the heyday of the 1920s with imaginative entertainment, classic American food, and craft cocktails.
Should you be taking a Walt Disney World Resort vacation later this year, make sure a jaunt to Disney Springs is on your itinerary… your taste buds will thank you!