By Rebecca Cline, Director, Walt Disney Archives
When I was a little girl, one of the things I really loved was poring over my Disney storybooks. One of my favorites was a Little Golden Book entitled The Little Man of Disneyland, published in 1955. I was absolutely enchanted by the story of Patrick Begorra, a leprechaun who lived in a tiny house at the base of an orange tree—in the grove that became Disneyland. The story of how Mickey, Donald, and Goofy took Patrick to the Disney studio in Burbank and showed him plans for the new park, and then helped Patrick create a new home there, was one that I read over and over. I always hoped that one day I would be lucky enough to find him there myself—and always kept a very sharp eye out when my family made our special trips there.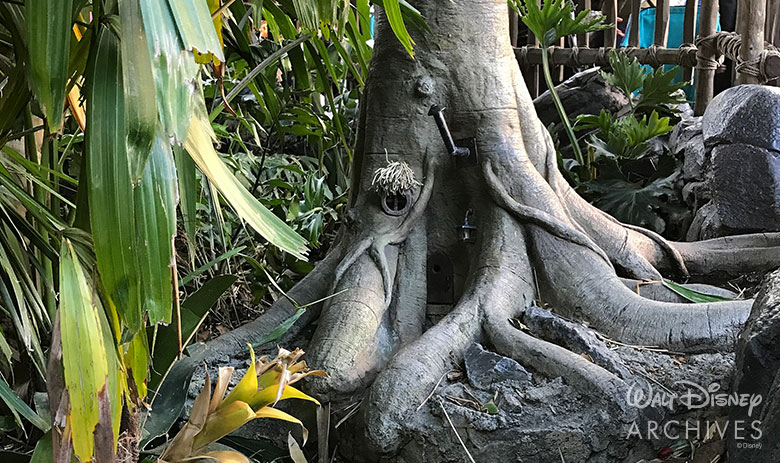 In 2015, the Walt Disney Archives had the opportunity to celebrate the 60th anniversary of Disneyland at the D23 Expo, and I just knew that we had to tell Patrick's story as part of our big exhibition on the show floor. I was thrilled that people were so excited to hear about this charming little leprechaun but I was absolutely floored to hear that his home magically appeared in Adventureland the morning our exhibit opened! I guess Patrick heard that we were honoring him that weekend and decided that 60 years was long enough to stay hidden away and made his tiny home visible to fans. Someday, I sure hope I get a chance to meet him in person—and believe me, I will keep a sharp eye out on all future visits.