By Jocelyn Buhlman
On National Cat Day, we honor our favorite feline friends and the joy they've brought into our lives—and that includes the cartoon cats who've stolen our hearts. To celebrate the day's feline festivities, we've rounded up nine animated Disney cats who deserve a round of a-paw-se for the joy and entertainment they've provided in their animated adventures.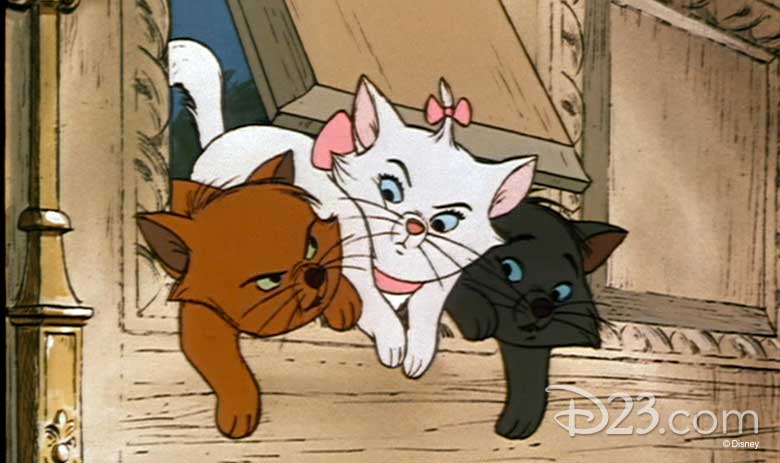 1. Marie, Toulouse, and Berlioz (The Aristocats)
These purr-fect Parisian kitten siblings stole our hearts with their feisty purr-sonalities and talent for song. (And mischief!) Whether your favorite is artistic Toulouse, classy Marie, or shy Berlioz, one of these three silly siblings is sure to make you smile and have you practicing your scales and arpeggios.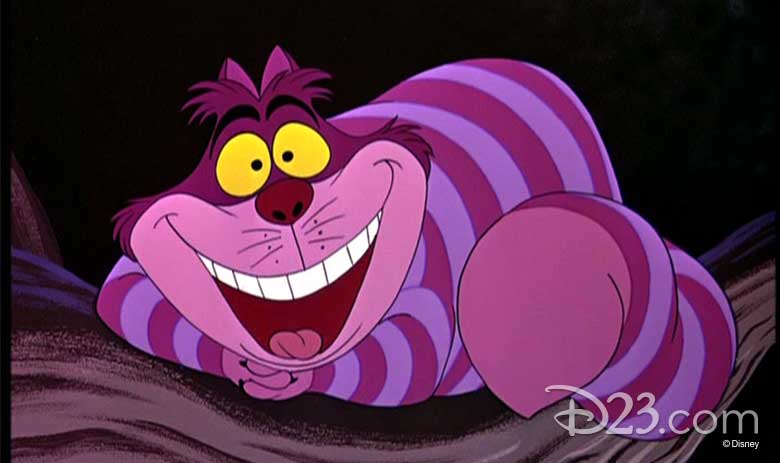 2. The Cheshire Cat (Alice in Wonderland)
With his wide grin and bright color scheme, this funny feline can only be from Wonderland! While other cats may chase a ball of yarn or snooze in a sunbeam, the Cheshire Cat has a habit of disappearing and reappearing before your very eyes. Are you going mad? To be fair, most cat owners feel a little kooky dealing with their kitten's mischief—but only the Cheshire Cat specializes in curious and curiouser activities of nonsense.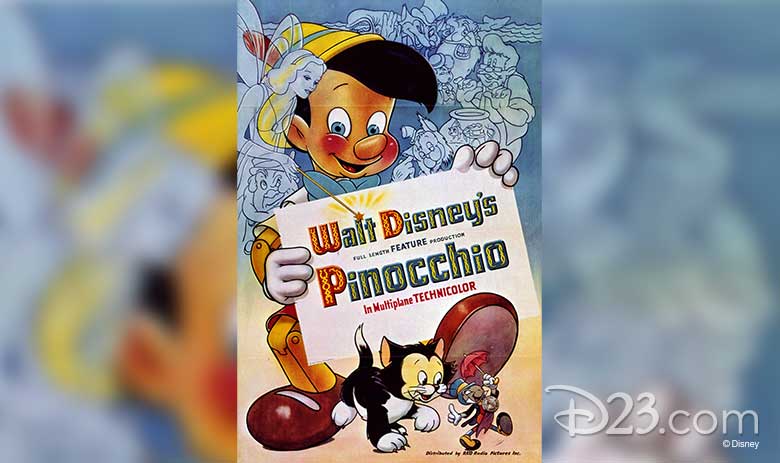 3. Figaro (Pinocchio)
This classic cat got his start as Geppetto's companion in 1940's Pinocchio, but has appeared in many animated shorts afterwards, including as the pet of Minnie Mouse! While he can be a little immature, Figaro's cuddly design and amusing demeanor have made him a top pick in the cat-egory of favorite felines.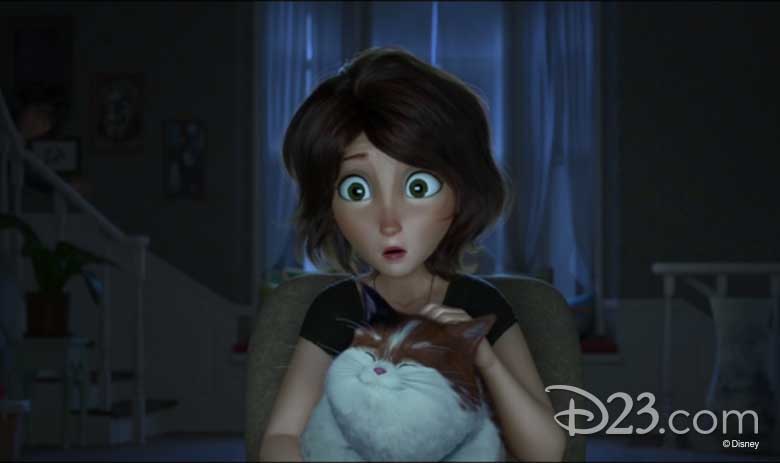 4. Mochi (Big Hero 6)
While we don't see a lot of the extremely round and perfectly adorable Mochi during the events of Big Hero 6, he still managed to capture our attention. Like Baymax, we love this "hairy baby"—he may not be able to save the day like his owners can, but he can still warm our hearts.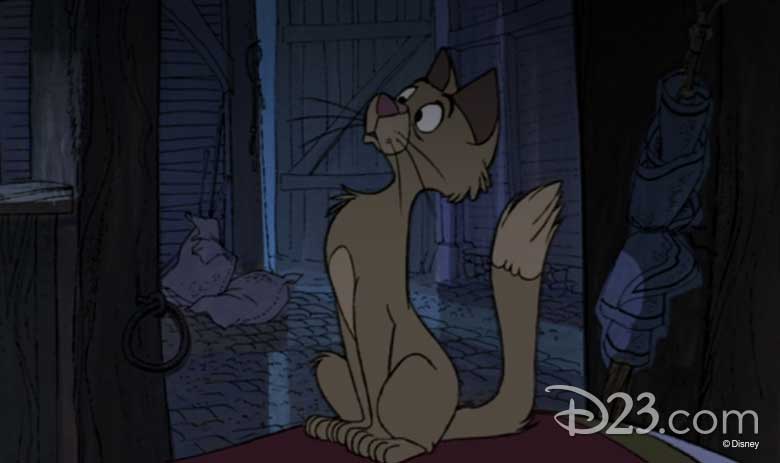 5. Sergeant Tibbs (101 Dalmatians)
Sure, he's in a movie called 101 Dalmatians, but on National Cat Day, it's all about Sergeant Tibbs! Although he's a cat in a dog's world, that doesn't stop Sergeant Tibbs from courageously assisting in rescuing Pongo and Perdita's pups from the likes of Cruella and her henchmen.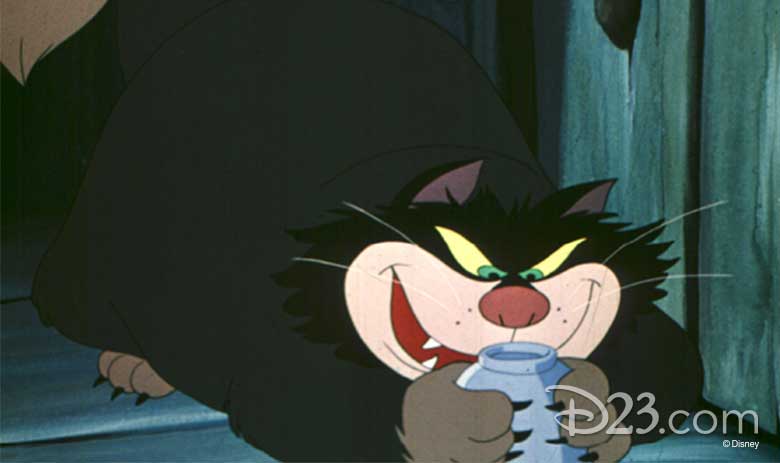 6. Lucifer (Cinderella)
Does Lucifer spend most of his time doing Lady Tremaine's bidding and making Cinderella's life harder? Yes. Is he still a fuzzy kitty cat, despite possibly being evil (or at least not very nice)? Also yes. Everyone loves to hate a villain, so why should it be any different in the world of cats? While we may not agree with Lucifer's habits, his bad behavior only makes it more satisfying when Cinderella succeeds!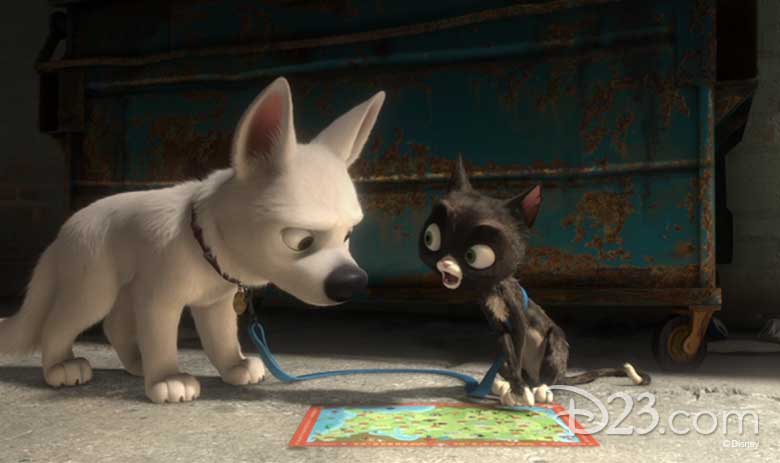 7. Mittens (Bolt)
This sassy street cat is in for an adventure of a lifetime when she meets Bolt—and while she's cynical at first about Bolt's quest to be reunited with his owner, Penny, her journey with Bolt and Rhino helps her discover that even though she's been hurt in the past, it's OK for her to let her guard down and find new friendships in life.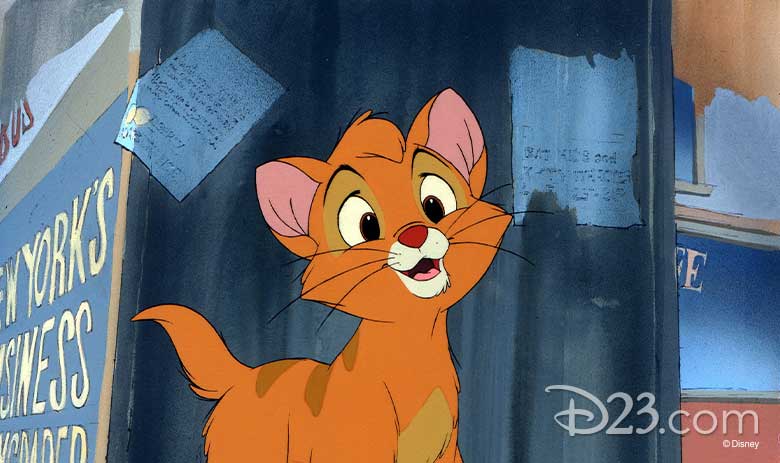 8. Oliver (Oliver & Company)
Although he may have an adorable exterior, Oliver has to learn how to be tough on the inside while living with Dodger and his dog friends. The tiny kitten has a lot of courage—and his bravery helps him defeat Sykes and get back to his beloved owner, Jenny.
9. Yzma (The Emperor's New Groove)
Don't be fooled by her adorable exterior and squeaky voice—this cat doesn't just have claws, but also a knowledge of magical potions and, more important, a maniacal urge to kill Emperor Kuzco and take the throne for herself! …OK, well, even if we know she's evil, she's still really cute… And with her future as a Junior Chipmunk, purr-haps she's on the path to good?