By Jocelyn Buhlman
Rev up for Cars 3, which races to theaters on June 16, and show your support for team McQueen with this great collection of merchandise that will have you feeling like you won first place at the Piston Cup!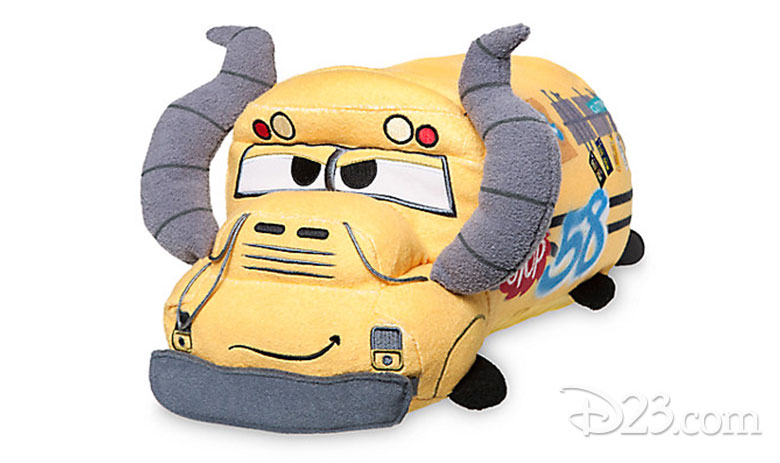 Miss Fritter "Tsum Tsum'" Plush
Make your "Tsum Tsum" collection menacingly cute with this Miss Fritter plush. This "diva of demolition" comes complete with her custom demolition derby paint job and her "smokestacks of doom."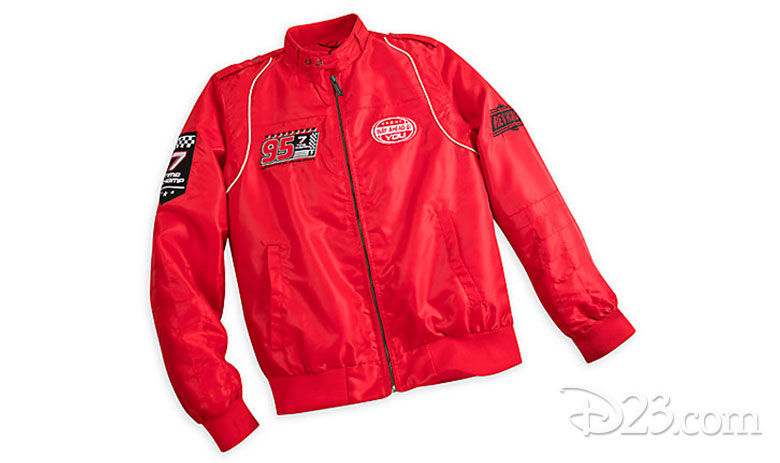 Lightning McQueen Members Only Jacket for Adults
Dress like you're part of team No. 95 with this racing-style jacket. The shiny red ripstop fabric will make you look almost as good as McQueen himself!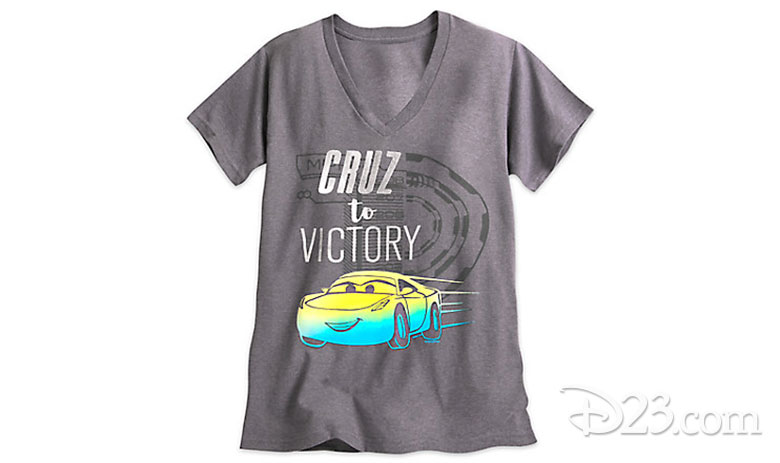 Cruz Ramirez Tee for Adults
Dress to train the best with this heathered grey tee featuring Cars 3's new cast member Cruz Ramirez.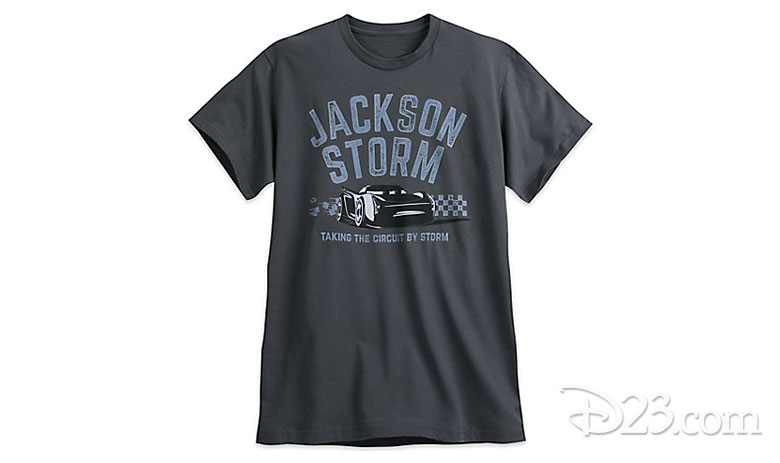 Jackson Storm Tee for Adults
Show off the new face of racing in this vintage-styled shirt showcasing Cars 3's Jackson Storm.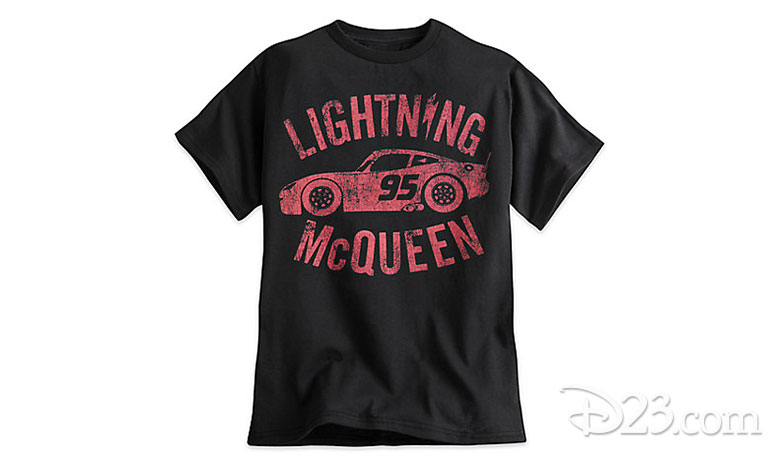 Lightning McQueen Tee for Toddlers
If your little ones want to show support for their favorite racer, they'll race to wear this shirt that features distressed artwork that depicts Lightning McQueen.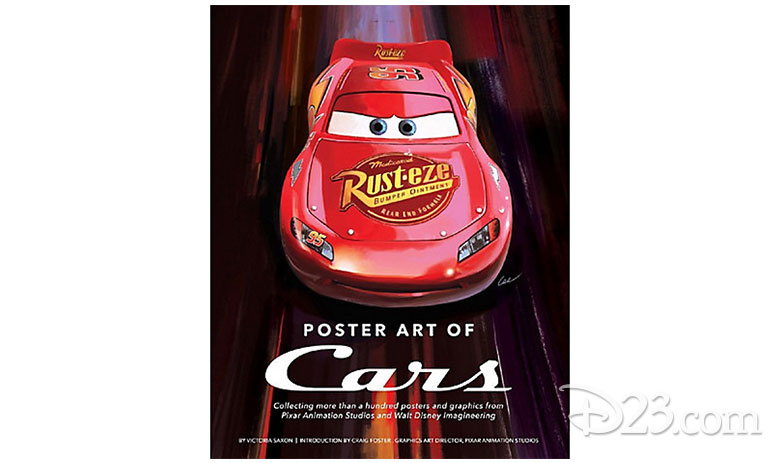 Poster Art of Cars Book
We've previewed some of the beautiful artwork in this book, which will be released this weekend with Cars 3's debut in theaters. This stunning volume showcases posters and graphics created for and inspired by all three Cars feature films, Cars Land at the Disneyland Resort, and the Cars Toons series.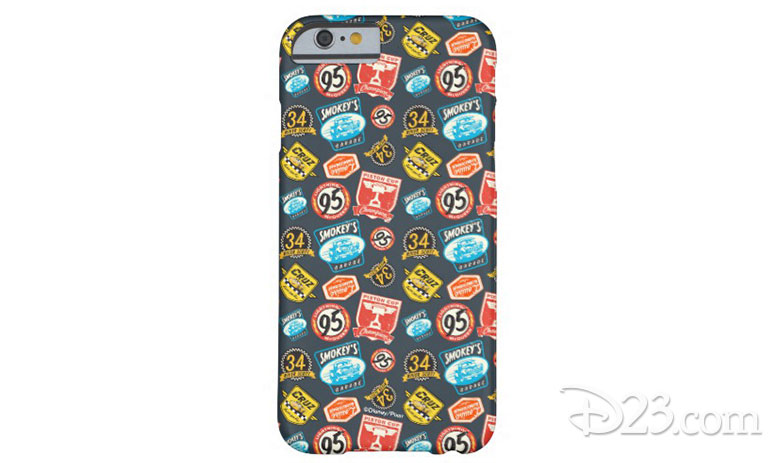 Piston Cup Champion Pattern Barely There iPhone 6 Case
Have a phone worthy of champions with this form-fitting case featuring Piston Cup imagery. Who needs a trophy when you have a winning phone case?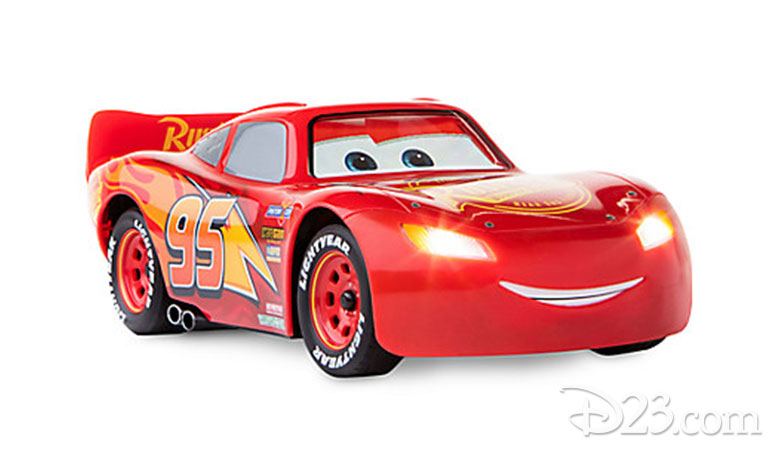 Ultimate Lightning McQueen by Sphero
The power of Sphero's technology lets you hang out with Lightning McQueen for all the interactive fun you need! This finely detailed model by Sphero features animated eyes, an animatronic mouth, and emotive suspension.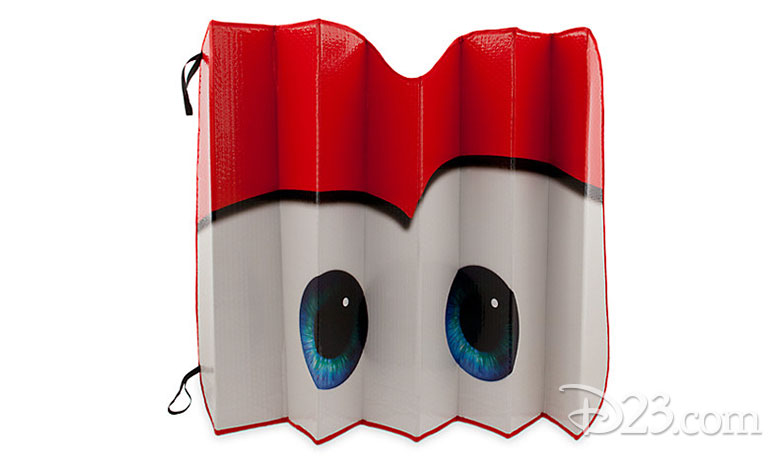 Lightning McQueen Sun Shade
If you want your car to have that Piston Cup winner style, this sunshade will keep your car feeling—and looking—cool!