By D23 Team
There's something magical about a big city like New York City––which is probably why some of our favorite Disney moments take place in the Big Apple. Read on to see some of our favorite NYC moments from Disney films, shorts, and shows.
(P.S. Explore the city with D23 during our exciting event, D23's Behind-the-Scenes Experience: Magic in Manhattan & More––click here for more details.)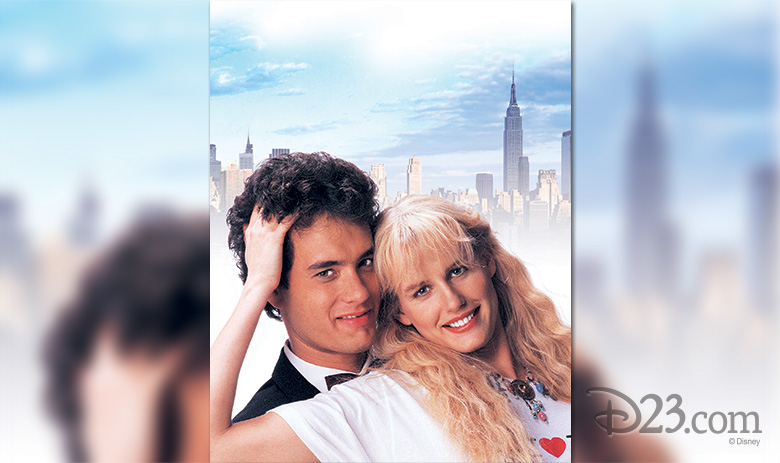 Splash (1984)
This isn't your ordinary mermaid tale… When a mysterious mermaid (Daryl Hannah) re-encounters a man (Tom Hanks) she saved as a young boy, she sets out to find him in New York City. Through a series of mermaid mishaps, Madison explores the city with her newfound friend and learns how to live on land, before she's captured for examination.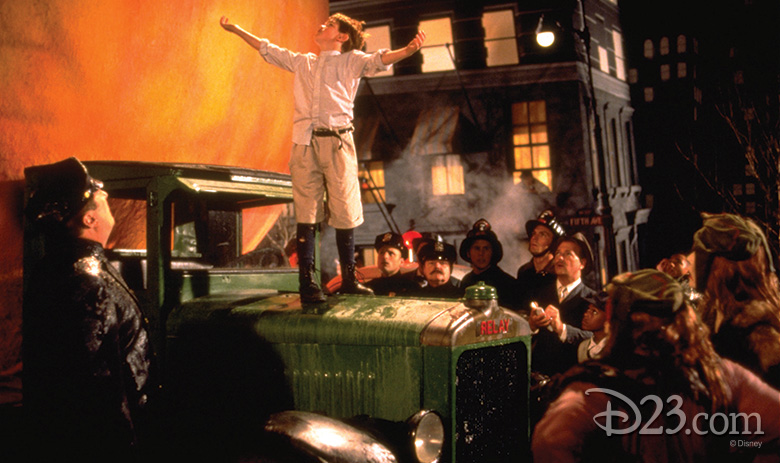 James and the Giant Peach (1996)
A giant peach comes to the Big Apple in this live-action meets stop-motion animation film. James dreams of visiting the Empire State Building before the death of his parents, and his new bug buddies help him get there by way of this phenomenal fruit. James and his friends end up living in Central Park, in a house made from the peach pit.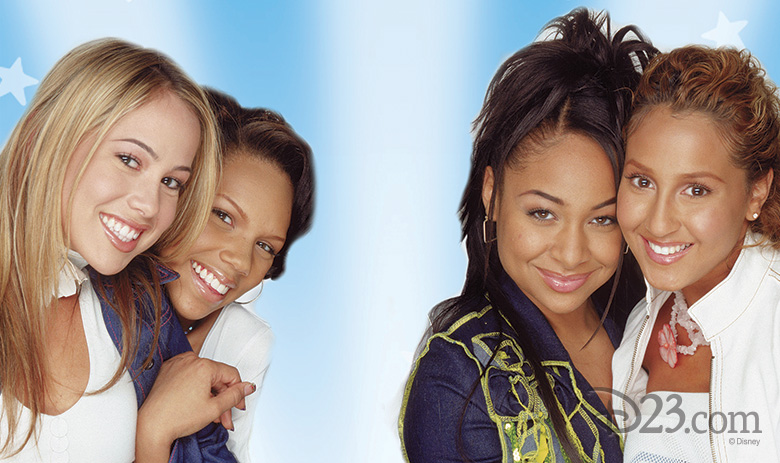 The Cheetah Girls (2003)
Galleria, Chanel, Dorinda, and Aqua strut all over Manhattan in their quest for fame, but perhaps the most memorable New York moment comes in the film's finale, when Galleria's dog, Toto, is trapped underneath the streets of Manhattan. The Cheetah Girls' singing saves the day and the fear of almost losing Toto brings the group back together.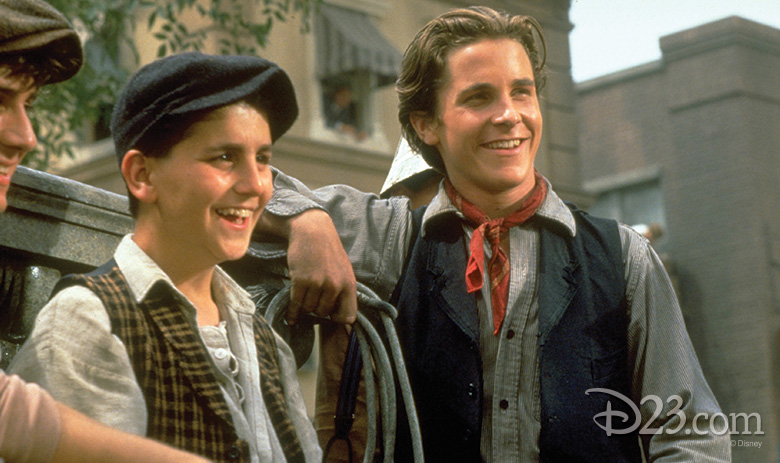 Newsies (1992)
This beloved musical about New York newsboys on strike danced into the hearts of Disney fans everywhere. The newsies may be a bunch of down-on-their-luck boys fighting for fair paper prices, but they all have big dreams of someday being the "King of New York."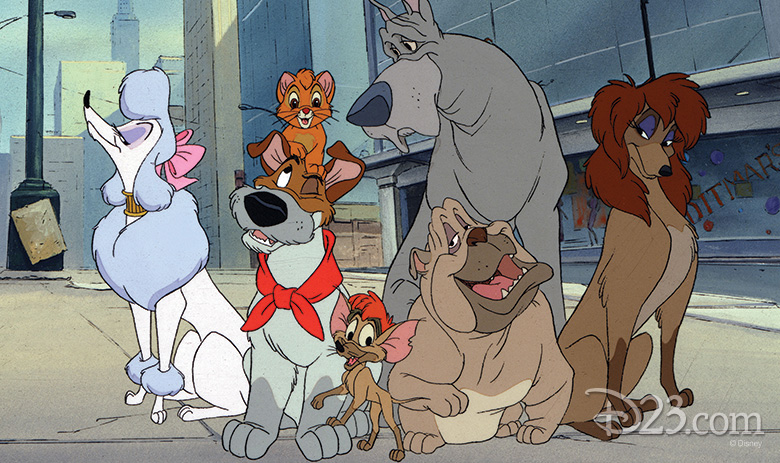 Oliver & Company (1988)
"Once upon a time, in New York City…" An unbelievable cast (starring Billy Joel, Bette Midler, Joey Lawrence, and more) leads this unforgettable tale (or should we say tail…) of a lonely kitten who finds friendship in a pack of dogs. The 1988 film gives audiences a "dog's-eye view" of NYC, particularly during the catchy musical number "Why Should I Worry?"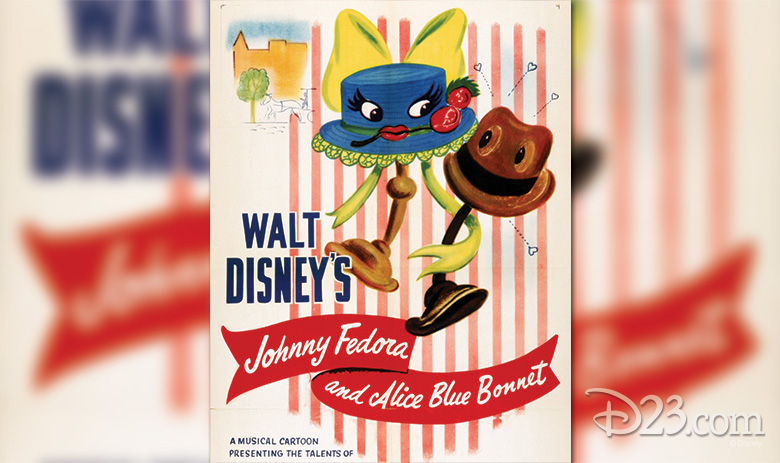 Johnny Fedora and Alice Bluebonnet—Make Mine Music (1946)
These star-crossed lovers first meet in the window of a New York deparment store, but soon Johnny Fedora travels from the Brooklyn Bridge to the Jersey Shore to find his true love, Alice Bluebonnet, once more.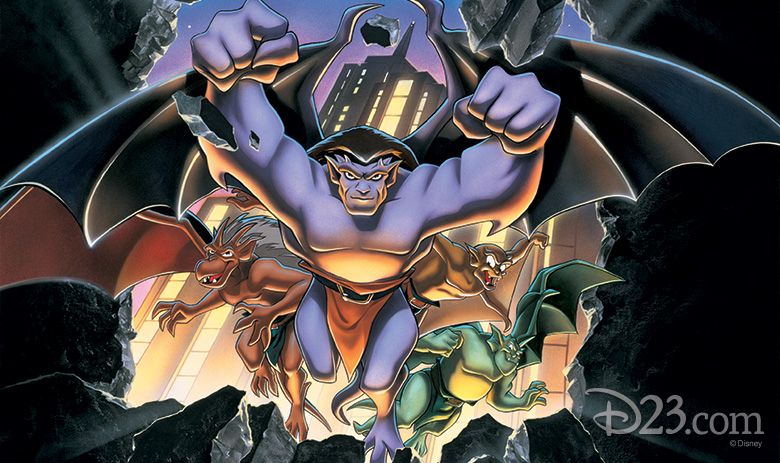 Gargoyles (1994)
Under a magical curse, the Gargoyles are forced to be frozen in stone until their castle "rises above the clouds." Little did they know that relocating the Gargoyles to a New York skyscraper would break the curse and allow them to defend the night once again! Now the Gargoyles trade Scotland for New York City as they fight crime and save the day.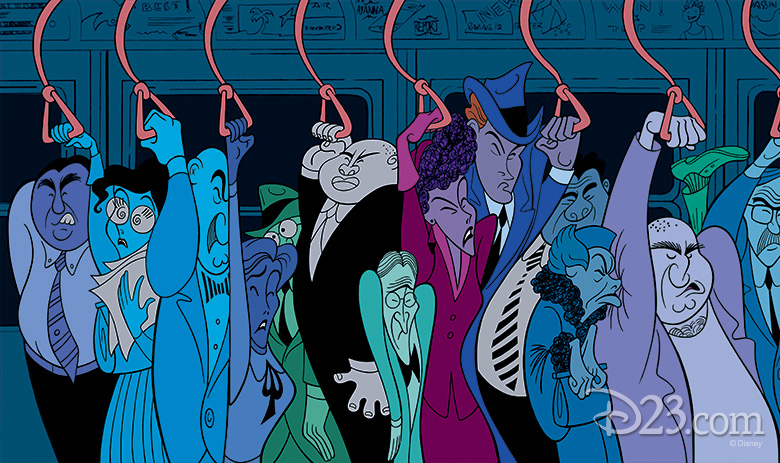 Rhapsody in Blue—Fantasia/2000 (2000)
This dynamic look at the relationship between sound and sight features a whimsical segment set to the tune of George Gershwin's "Rhapsody in Blue" that takes place in the city of New York. Never has the faced-paced, diverse life of New York City been depicted so fluidly as in this jazzy segment. From the life of a construction worker to the trials of a young ballerina, the whole city comes to life in fabulous animation and sound!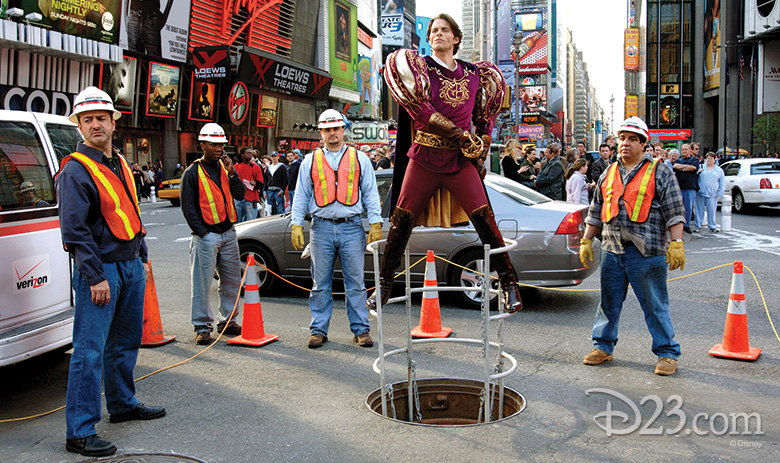 Enchanted (2007)
The 2007 film takes viewers on an enchanting tour of New York, from Times Square to Central Park (who could forget "That's How You Know"?).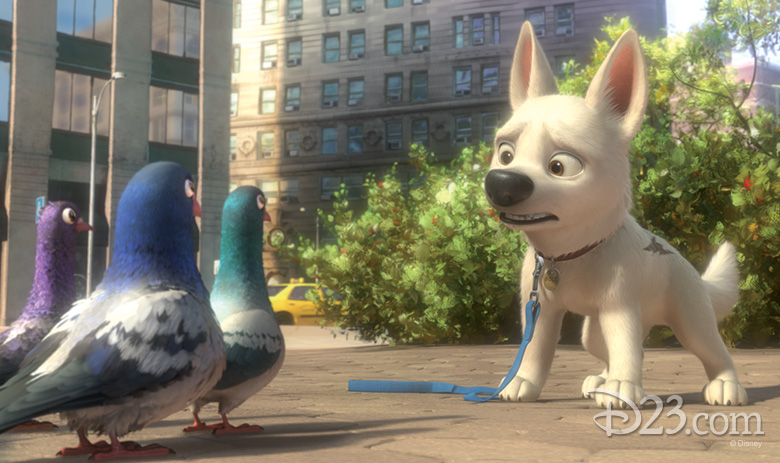 Bolt (2008)
Action hero Bolt only knew the Hollywood life of soundstages and special effects until a mix-up results in a one-way ticket to New York City. While Bolt must adjust to the life of a regular dog, he meets a great friend in a local cat, Mittens, who helps him learn how to be a regular dog and travel across America to find his beloved Penny.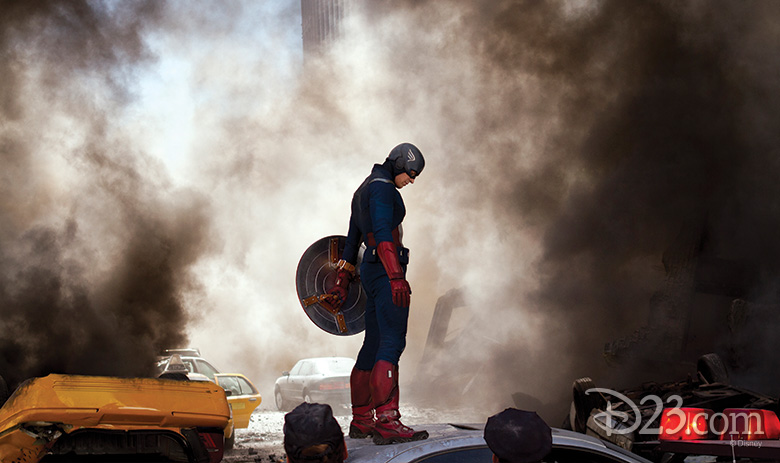 The Avengers (2012)
We all know New York's famous landmarks: The Statue of Liberty, The Empire State Building, Avenger's Tower… In the Marvel Cinematic Universe, these Super-Heroes loom large over New York City, defending its citizens from the monstrous Chitauri and the tricks of Loki. While the Super-Heroes get off to a rocky start, by the time they are done saving the day they've learned to be a true team, moving in to the former Stark Tower and giving the Marvel Cinematic Universe one of its most iconic landmarks.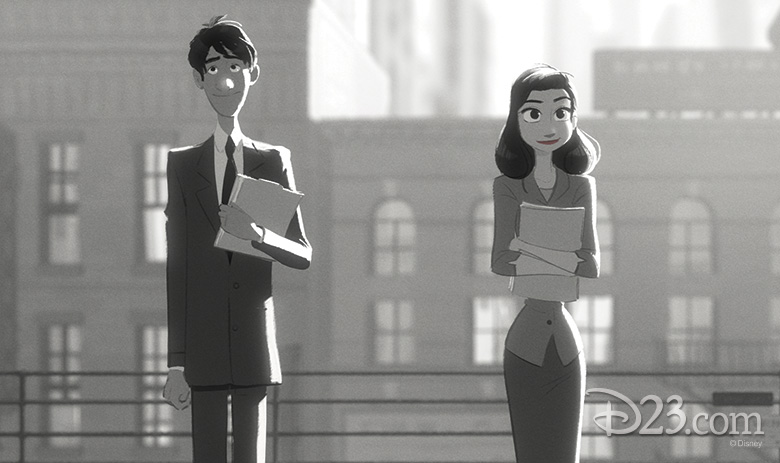 Paperman (2012)
While the Walt Disney Animation Studios short may be about a real love letter, it's also a love letter to New York City, as our hero and heroine travel the city by way of (very aggressive) snail mail.
New York Weenie (2013)
During a walk through Central Park, Minnie gets a hankering for a hot dog. Ever the gentleman, Mickey buys Minnie a weenie—which ends up slipping out of the bun and bouncing its way through Central Park. Mickey chases the dog through iconic Central Park spots before ultimately catching the slippery snack.