By Beth Deitchman
Christmas lights give off a special glow… Whether you're curled up on the couch in a room that's illuminated by a newly trimmed tree or you're strolling along your local Candy Cane Lane, Christmas lights don't just brighten your surroundings—they brighten your spirits. ABC's The Great Christmas Light Fight—which returns for its fifth season tonight (8–10 p.m. ET) with back-to-back episodes—celebrates families who take their holiday lighting displays to extremes. And when those families turn out to be Disney fans… well, that's when the merry magic truly happens!
At Christmastime, neighbors refer to the Mize family's home as the "Mickey Mouse Christmas House." Mickey is front and center in their window displays, which showcase the Mizes' vast collection of Disney items. "We love Christmas, we love Disney, and to be able to blend it is just fantastic," says Les Mize.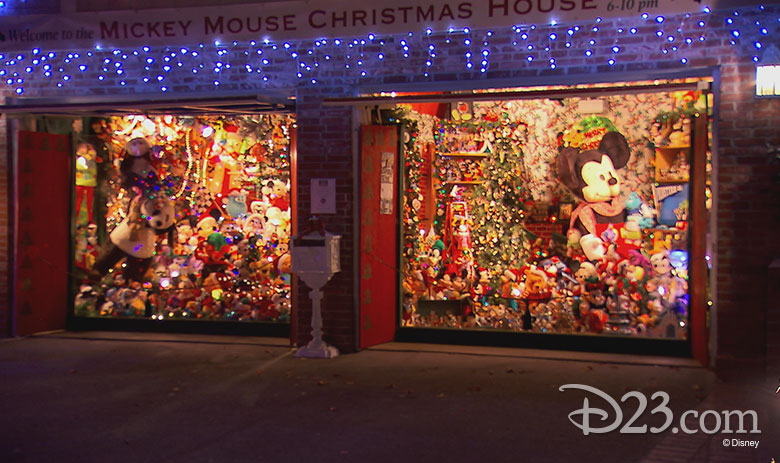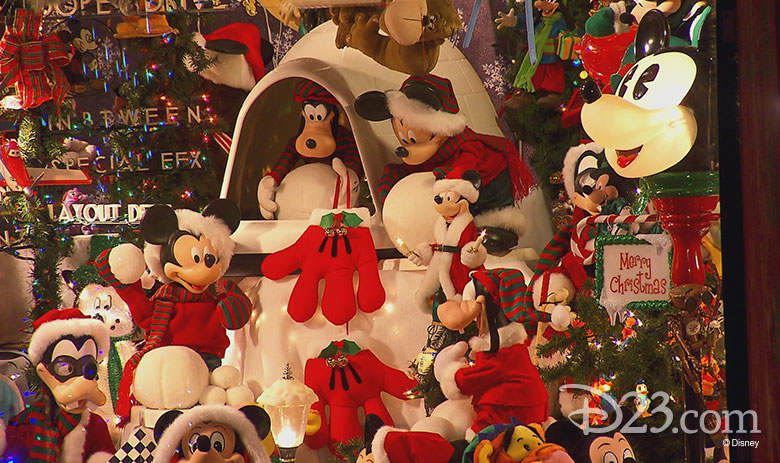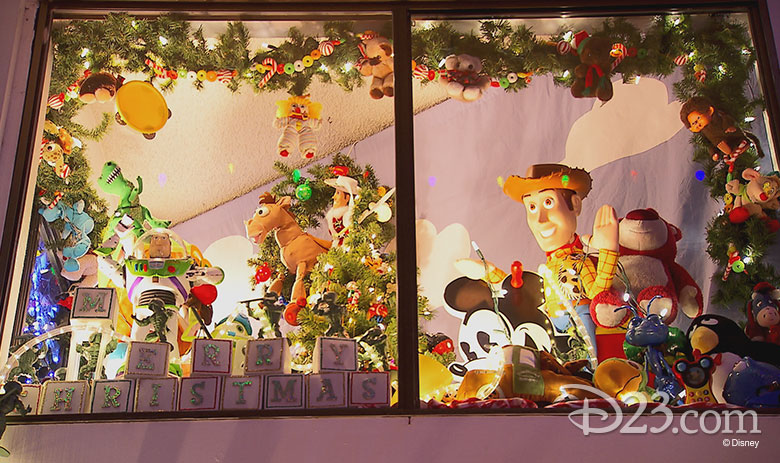 "Weaver's Winter Wonderland" features hundreds of cut-out characters (including more Dalmatians than we could count!), a waterfall, a sleigh for photos, and so much holiday spirit!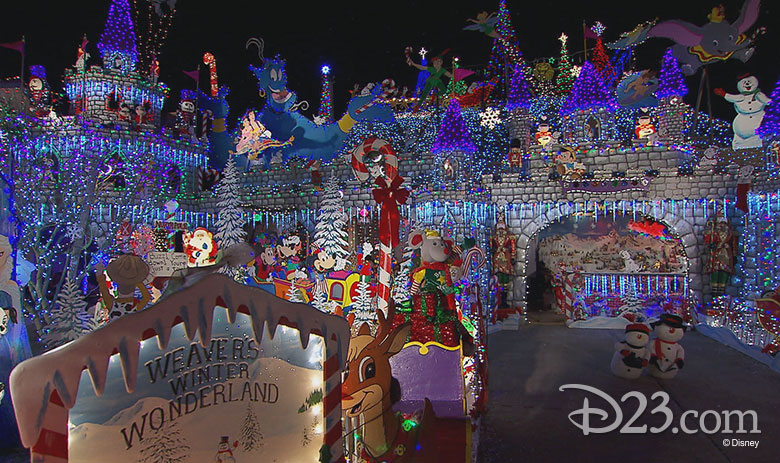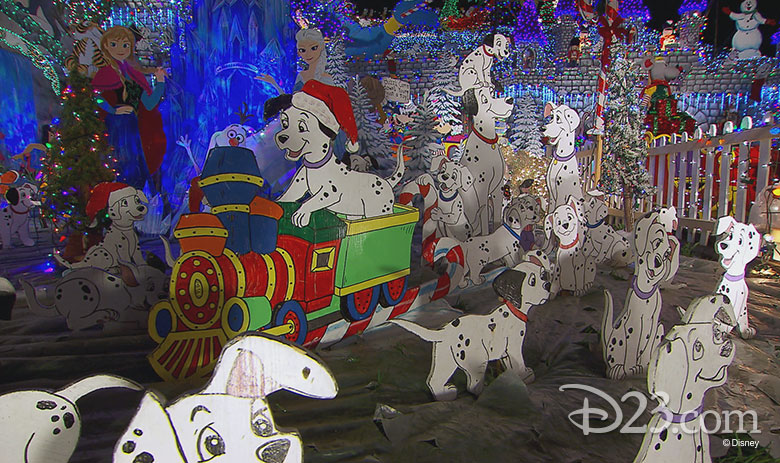 The Weavers have used lighting wizardry to turn the house into a 58-foot castle, and if you look toward the sky you'll see Dumbo, Tinker Bell, and Peter Pan flying overhead.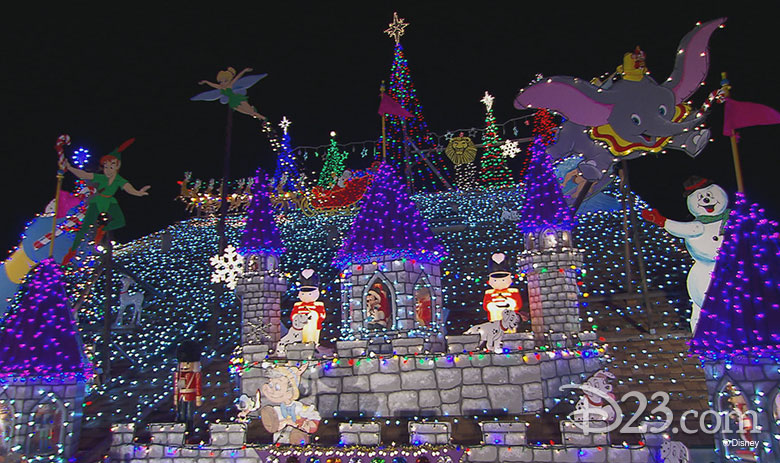 "Disney is imagination," says Scott Weaver. "I love their characters. I mean, they're magic. Disney is magic. And I've only been to Disneyland twice."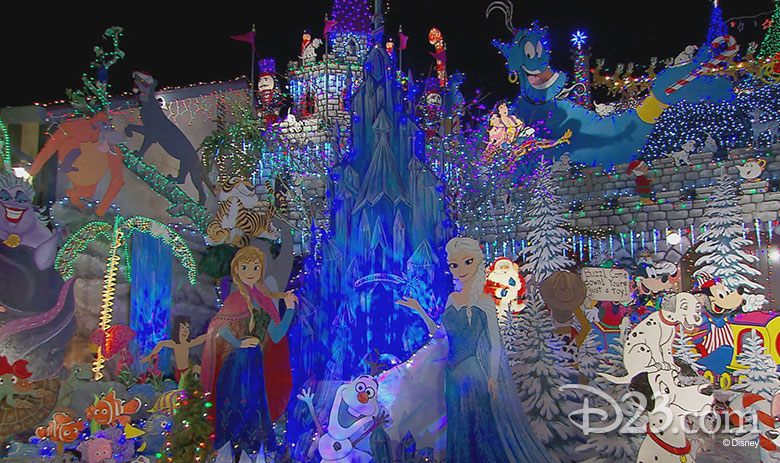 The Field family set out to bring the magic of Disney parks to their hometown. "We love Walt Disney World so much we transformed our house into a Magic Kingdom," says Dennis Field.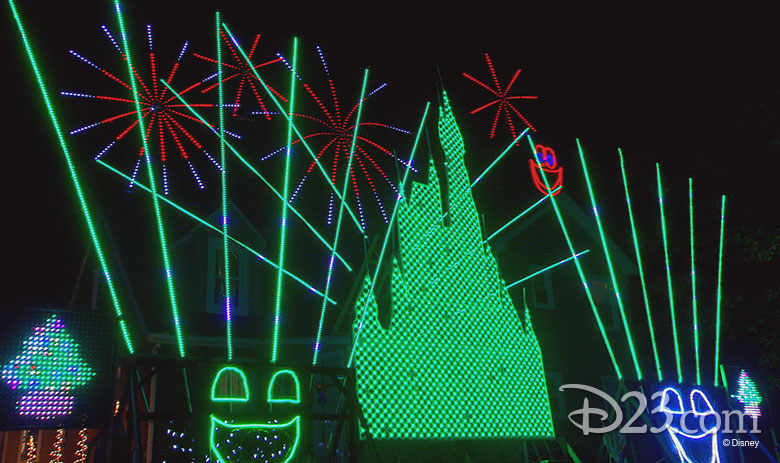 "Everything we have is handmade by us. We don't buy anything from the store," says Larry Field. "We do everything by hand—no one has what we have." The Fields do, indeed, have something truly unique: their own hand-crafted interpretation of it's a small world.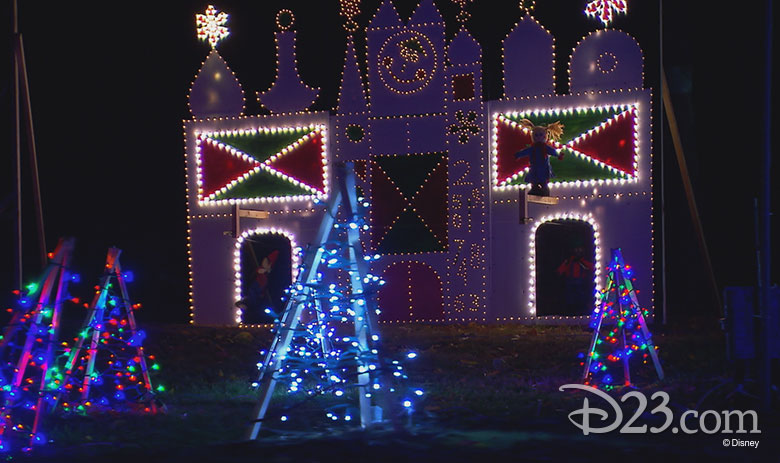 Last year, the Fields entertained their neighbors with their very own "kiss goodnight," using lighting and projection to create a yuletide take on a Disney parks' fireworks show.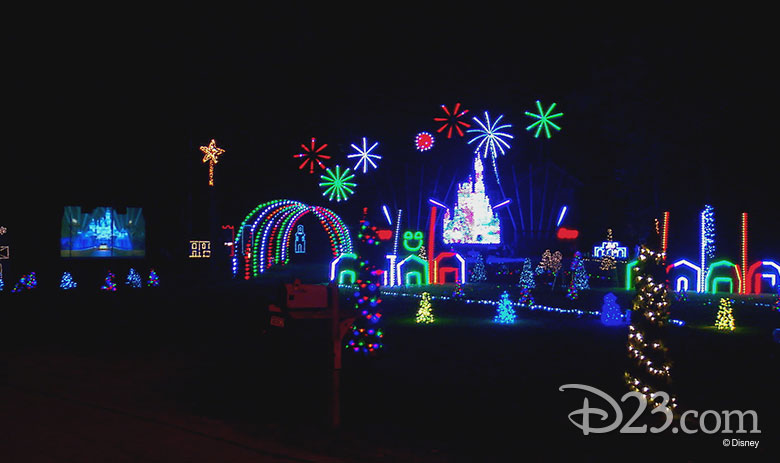 "When we were younger, we went to Walt Disney World. It was the one big vacation we had as kids because we didn't have a lot of money growing up," says Larry Field. "And we wanted to bring that joy and magic to the kids here in the local area who might not otherwise ever have that opportunity."
Have you used Disney details to take your own holiday décor from "ho-hum" to "Ho, Ho, Ho"? Let us know on Facebook and Twitter—and tune in to The Great Christmas Light Fight tonight, December 11, and December 18 on ABC.