By Beth Deitchman
The new year is just around the corner, bringing with it 366 days (Thank you, Leap Year!) of Disney+ streaming. The service launched in November with an incredible array of content, and that library only continues to grow. Disney+'s lineup for 2020 features stories from across the worlds of Disney, from Marvel Studios' The Falcon and The Winter Soldier and Lucasfilms' Star Wars: The Clone Wars to The Phineas and Ferb Movie: Candace Against the Universe. Here's some of the must-watch content for the coming year:
MOVIES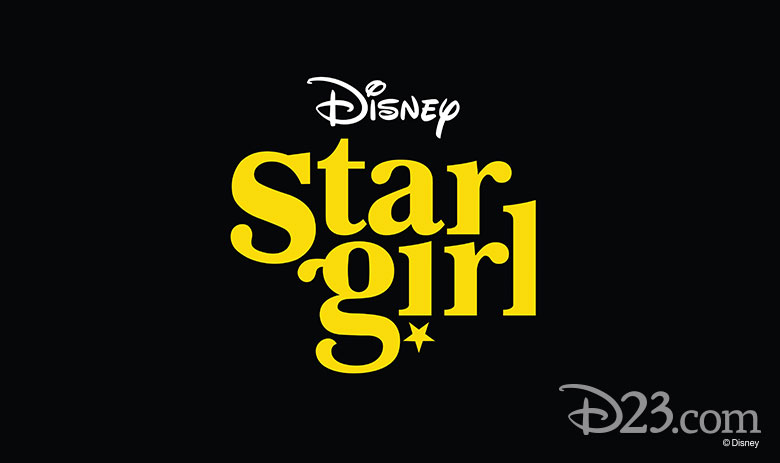 Stargirl
Based on the New York Times' young adult bestseller, the coming-of-age film stars Grace VanderWaal and Graham Verchere and is directed by Julia Hart from a screenplay by Kristin Hahn and Julia Hart & Jordan Horowitz based on Spinelli's novel. Verchere plays an unassuming high school student who is inexplicably drawn to a free-spirited new girl (VanderWaal). Stargirl's cast also includes Karan Brar, Maximiliano Hernandez, Darby Stanchfield and Giancarlo Esposito.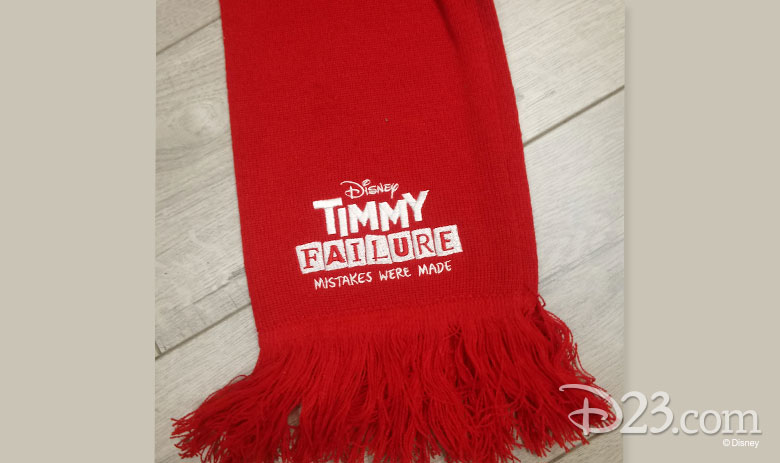 Timmy Failure: Mistakes Were Made
Set in Portland, Oregon, Timmy Failure: Mistakes Were Made follows the title character—a quirky young hero with an incredible deadpan sense of humor—as he solves local mysteries with his 1,500-pound polar bear partner by his side. The film is directed by award-winning filmmaker Tom McCarthy (Spotlight) from a screenplay by McCarthy & Stephan Pastis based on Pastis' best-selling book series.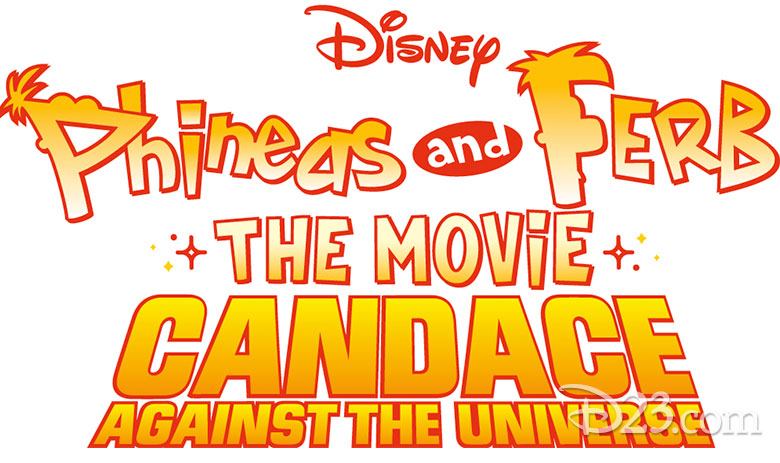 The Phineas and Ferb Movie: Candace Saves the Universe
As if we didn't already believe that Disney+ is the most amazing "streaminator" ever invented, Dan Povenmire and Jeff "Swampy" Marsh have come up with a new animated adventure for Phineas and Ferb. In The Phineas and Ferb Movie: Candace Against the Universe, Phineas and Ferb set out across the galaxy to rescue older sister Candace, who has been abducted by aliens and has found utopia in a far-off planet, free of pesky little brothers. Ashley Tisdale reprises the role of Candace Flynn, along with Vincent Martella as Phineas Flynn; Caroline Rhea as their mom, Linda; Dee Bradley Baker as Perry the Platypus; Alyson Stoner as Isabella; Maulik Pancholy as Baljeet; Bobby Gaylor as Buford; Olivia Olson as Vanessa; Tyler Mann as Carl; and Povenmire and Marsh as Dr. Heinz Doofenshmirtz and Major Monogram, respectively. David Errigo Jr. joins the cast as Ferb Fletcher.
Secret Society of Second Born Royals
Peyton Elizabeth Lee (Andi Mack) reigns over this contemporary princess story, which introduces Sam (Lee), a rebellious princess who is second in line to the throne of the kingdom of Illyria. Just as Sam's disinterest in the royal way of life is at an all-time high, she is stunned to learn that she has superpowers and belongs to a secret society with a longstanding tradition of covertly keeping the peace throughout the kingdom. The movie follows Sam's adventures at a top-secret training program for a new class of second born royals tasked with saving the world. Skylar Astin (Pitch Perfect) is among the stars of Secret Society of Second Born Royals, which is directed by Anna Mastro (Marvel's Runaways, The Bold Type).
LIVE-ACTION SERIES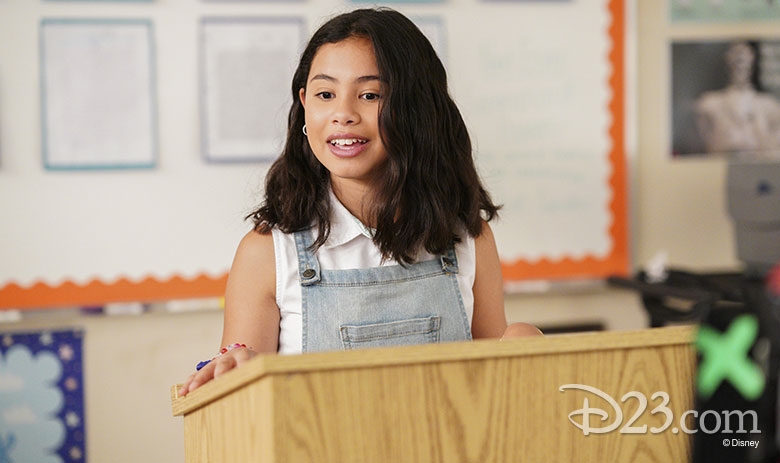 Diary of a Future President
When this 10-episode series debuts on Disney+ on January 17, it will introduce Elena, a Cuban-American 12-year-old girl navigating the highs and lows of middle school—and for whom an incredibly exciting future lies ahead: She happens to be the future president of the United States. Tess Romero (Blind Spot, Alternatino) plays young Elena, while Gina Rodriguez (Jane the Virgin, Someone Great) guest stars as adult POTUS Elena. Rodriguez directed the first episode of the series and executive produces with Emily Gipson (Someone Great); along with creator Ilana Peña, whose own childhood inspired the series, showrunner Robin Shorr (The Carmichael Show), and Brad Silberling (Jane the Virgin).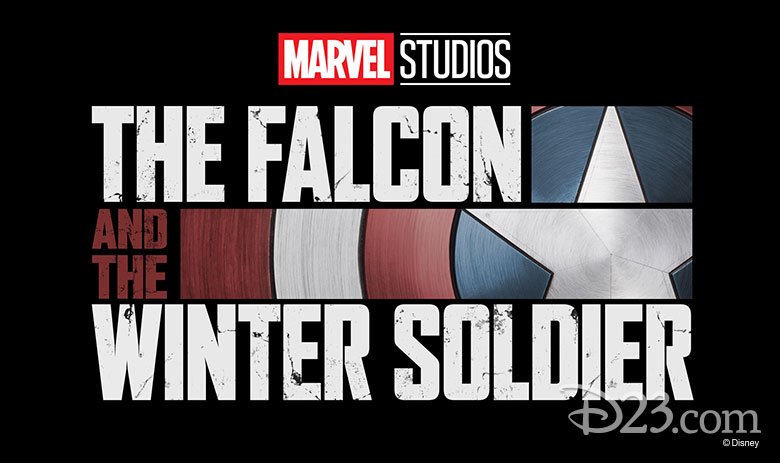 The Falcon and The Winter Soldier
Set after the events of Avengers: Endgame, the new series from Marvel Studios will follow  Falcon (Anthony Mackie) and the Winter Soldier (Sebastian Stan) as they up for new adventures in the Marvel Cinematic Universe. The Falcon and The Winter Soldier will also feature Emily VanCamp, reprising her role as Sharon Carter, and Wyatt Russell, who will play John Walker, a character fans may know from Marvel Comics, but who has not appeared on screen until now.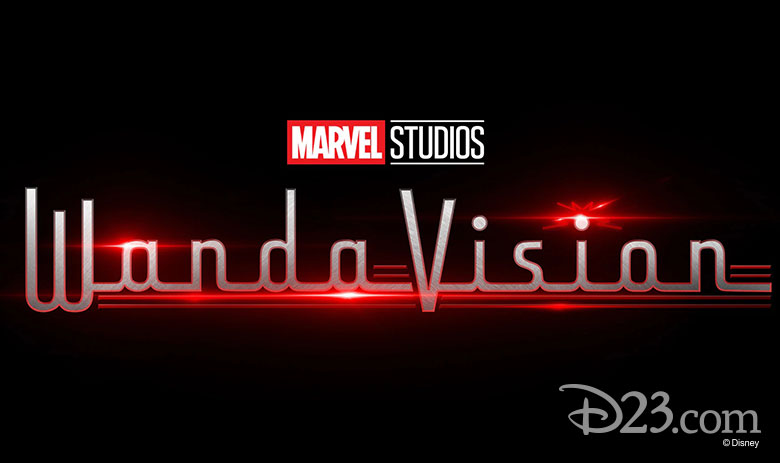 WandaVision
Also from Marvel Studios is WandaVision, starring Elizabeth Olsen (Wanda Miximoff / Scarlet Witch), Paul Bettany (Vision), Kat Dennings (Darcy Lewis), Randall Park (Jimmy Woo), Teyona Parris (Monica Rambeau) and Kathryn Hahn.
Love, Simon
The original series—set in the world of the 2018 film of the same name—follows Victor, a new student at Creekwood High School, played by Michael Cimino (Annabelle Comes Home, Training Day). Victor is on his own journey of self-discovery, facing challenges at home, adjusting to a new city, and struggling with his sexual orientation. When it all seems too much, he reaches out to Simon to help him navigate the ups and downs of high school. Love, Simon is from the film's original writers, Isaac Aptaker (This Is Us) and Elizabeth Berger (This Is Us), and 20th Century Fox Television.
ANIMATED SERIES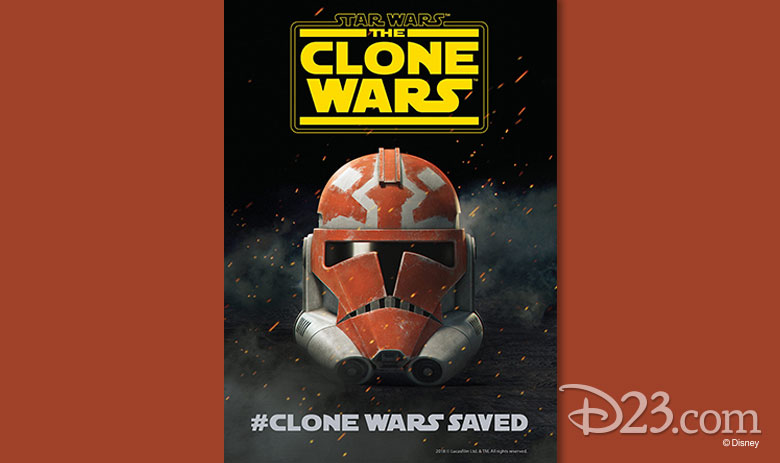 Star Wars: The Clone Wars
At D23 Expo 2019, Lucasfilm President Kathleen Kennedy announced that the fan-favorite series Star Wars: The Clone Wars will return with 12 all-new episodes that will stream on Disney+ in February 2020. Anakin Skywalker, Obi-Wan Kenobi, Ahsoka Tano, and Captain Rex will be among the beloved characters we'll encounter in these animated adventures in the galaxy far, far away.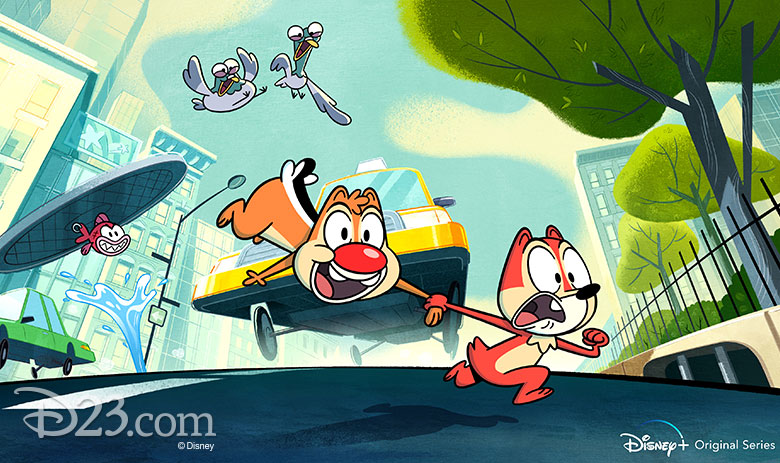 Chip 'n' Dale
We went nuts over the news that our favorite chipmunks are coming to Disney+ in a 21st-century take on a cartoon classic, produced by multi-award-winning French studio Xilam Animation. The new series finds the dichotomous duo—the nervous worrier Chip and laid-back dreamer Dale—living in a small park within a bustling metropolis where everyone is seemingly bigger than they are.
SHORTS 
Lamp Life
What happened to Bo Peep from the time we last saw her in Toy Story 2 until she was reunited with Woody and the gang in Toy Story 4? The all-new animated short Lamp Life just might cast some light on the topic.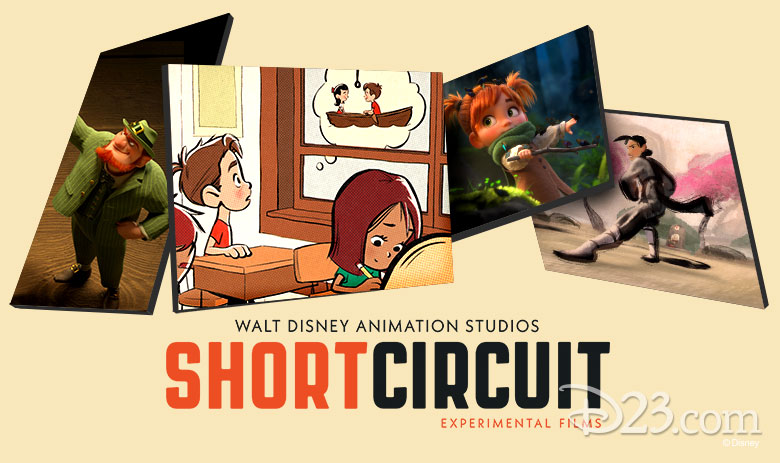 Short Circuit
If you love Disney animation and are always keen to find out what the amazing artists at Walt Disney Animation Studios are cooking up next, these short films are for you. The Short Circuit experimental program was created to encourage risks in both visual style and story, surface new voices at the studio, and explore new technical innovations.
NONFICTION CONTENT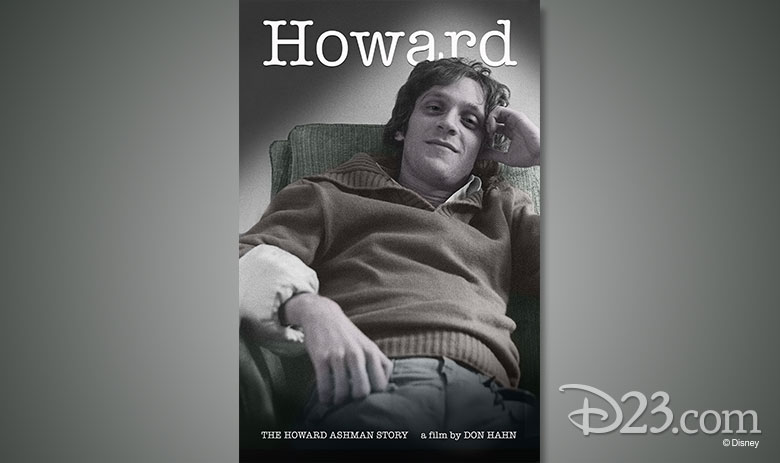 Howard
Don Hahn (Beauty and the Beast) directed this critically acclaimed documentary about Disney Legend Howard Ashman, who penned the lyrics to Disney classics such as Aladdin, Beauty and the Beast, and The Little Mermaid.
Marvel's 616
This documentary anthology series from Marvel New Media and the production company Supper Club explores the connection between Marvel's stories and the people behind them, and the world around us. The first episode, "Higher, Further, Faster," will look at the trailblazing women of Marvel Comics and the inclusive stories they set out to tell, while additional topics covered will include an intimate look at the cosplay community, Marvel's influence and relationship with hip-hop, illustrators who live and work internationally, and more.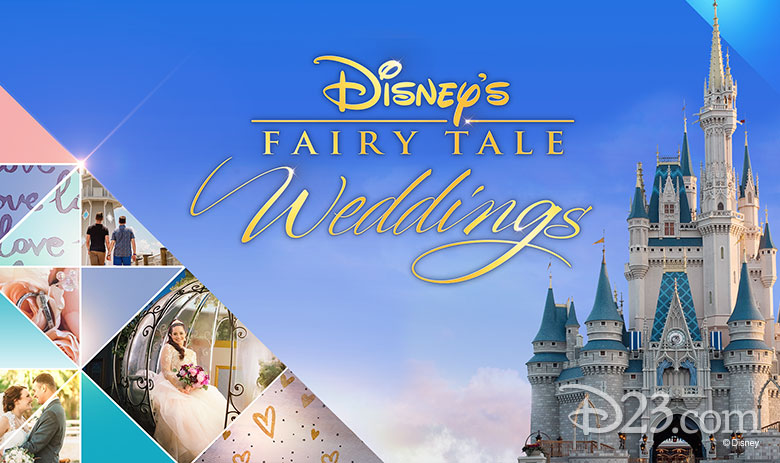 Disney's Fairy Tale Weddings
Disney+ will give fans a spectacular look at the world's most magical weddings and engagements when the popular Freeform series Disney's Fairy Tale Weddings moves to its new home on the streaming service. The new episodes will feature surprise guests and performances; breathtaking locations at Disney Destinations all around the globe; and, of course, incredible love stories. Ahead of the new episodes, you can catch up on all of the episodes and specials from season one, which are streaming now on Disney+.
Be Our Chef
The streaming service is cooking up a delightful cooking competition that invites families from diverse backgrounds to go head-to-head in the kitchen, facing off in a themed challenge that combines their own family traditions and the magic of Disney. Finalists will turn what they've learned into the recipe for a dish that represents their family through a Disney lens. Angela Kinsey (The Office) hosts from Walt Disney World Resort.
Dolphin Reef
Go under the sea with Disneynature and meet some of the planet's most engaging animals in Dolphin Reef. The film follows Echo, a young bottlenose dolphin who knows it's time to grow up and take on new responsibilities, but finds himself longing to give in to his silly side and just have fun. See how Echo navigates the complicated dolphin society and the temptations that come from the humpback whales, orcas, sea turtles and cuttlefish he encounters on the coral reef he calls home in the documentary coming to Disney+ in the service's first year.
Into the Unknown: Making Frozen 2
Some things never change, and that includes our love for Arendelle and all things Frozen. For this multi-episode documentary series, Walt Disney Animation Studios opened its doors and allowed cameras to capture how the voice cast, directors, and artists together created the blockbuster feature film Frozen 2.
Magic of Animal Kingdom
Our friends at National Geographic traveled to Central Florida to look at the groundbreaking work of the more than 1,000 high respected animal care experts, veterinarians, and biologists who work at Disney's Animal Kingdom theme park and Epcot's SeaBase aquarium.
Prop Culture
This anthology series, hosted by film historian/collector Dan Lanigan, looks at beloved films such as Mary Poppins, Pirates of the Caribbean: The Curse of the Black Pearl, and Tron through some of their most memorable props and costumes. We'll hear from the craftspeople who created them, the actors who interacted with them, and the collectors and archives that have cherished them over the years. Prop Culture is produced by ABC Studios, Alternative and executive produced by Jason Henry and Dan Lanigan.
Rogue Trip
This is not your typical family vacation. In Rogue Trip, renowned journalist Bob Woodruff and his 27-year-old son, Mack, circle the globe in search of off-the-beaten path locales you won't likely find on your own. They discover roguish, often misunderstood, and frequently overlooked corners of the world whose hidden corners surprise, amaze, and inspire.
Shop Class
Over the course of this competition series, teams of inventive students will design, build, and test new contraptions on their quest to be named Shop Class Champs.
MUPPETS!
Muppets Now
Our favorite felt friends are truly a class by themselves in this, the Muppets' first-ever unscripted short-form series. Announced at D23 Expo 2019 (though Joe from Legal made sure that all of the details remained under wraps), the series will be rich with everything we've always loved about the world of the Muppets, featuring surprising guest stars, startling silliness, and so much fun!