By the D23 Team
Earlier this year, the Walt Disney Archives' amazing retrospective exhibition—"Inside the Walt Disney Archives: 50 Years of Preserving the Magic"—premiered at the Bowers Museum in Santa Ana, California. Commemorating five decades of collecting and preserving historical materials relating to Walt and the company he founded, the exhibit offers a rare look at some of the treasures from the archives, such as Walt Disney's office set from Saving Mr. Banks; never-before-displayed production art from Fantasia; maquettes from animated films including Peter Pan and Frozen; the original pitch portfolio used to secure investors for Disneyland; and so much more.
But the exhibit—now extended through February 28, 2021—isn't the only way the Bowers Museum is helping celebrate all things Disney; their online store has a treasure trove of incredible items fit for any Disney fan's collection. We've picked a fantastic few to highlight in the roundup below…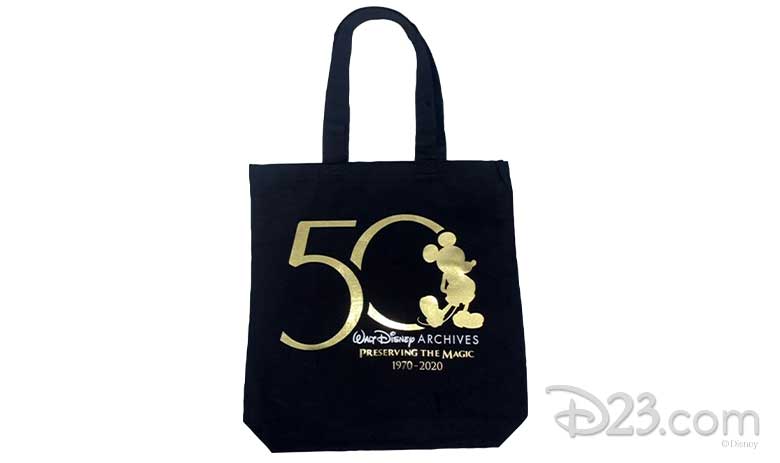 Walt Disney Archives 50th Anniversary Tote
Be reminded of all the Disney magic seen at the Bowers Museum with this exclusive cotton tote celebrating the exhibition and the archives' 50th anniversary. This 14.5-inch by 15-inch black bag also features the Bowers Museum logo on the back. The perfect way to show your Walt Disney Archives pride on your next trip to the grocery store!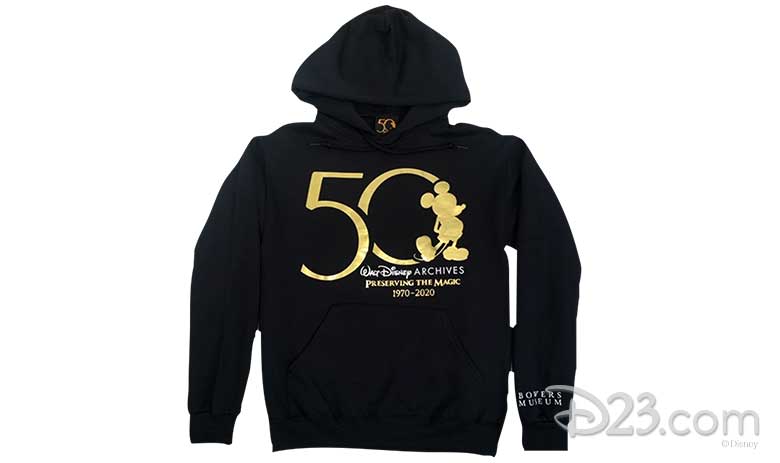 Walt Disney Archives 50th Anniversary Sweatshirt
Speaking of, here's a way to wear your Walt Disney Archives pride for all to see… This exclusive zip-front hooded sweatshirt—with the archives' 50th anniversary logo on the front and the Bowers Museum logo on the left sleeve, is made from 50% cotton and 50% polyester. Available in adult sizing S through XXL.
Walt Disney Notecards
Send your friends and family some magical wishes on these beautiful notecards, which come in a keepsake box embossed with Walt Disney's signature. Contains 20 cards (two each of 10 designs, including rarely seen photos, promotional material, and more); envelopes; and Walt Disney Archives Collection logo stickers to seal said envelopes.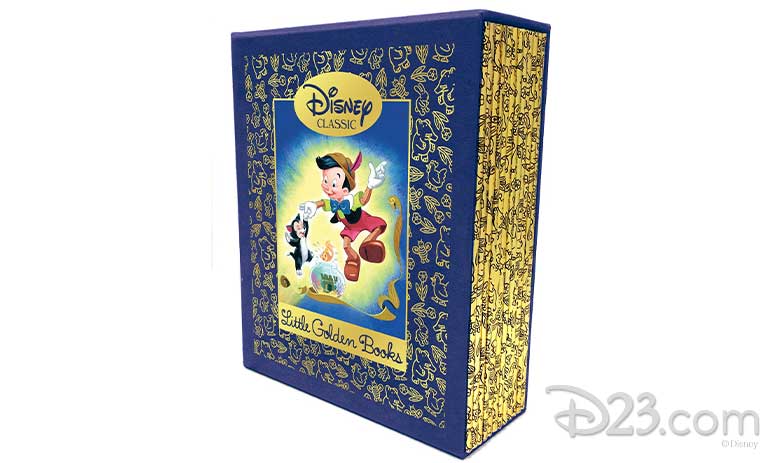 Walt Disney's Classic Stories
Looking for a holiday gift for the young (or young-at-heart) in your life? This boxed set contains five classic Walt Disney Little Golden Books originally published in the 1950s and 1960s—including Walt Disney's Mickey Mouse and His Spaceship, Scamp, Cinderella's Friends, Little Man of Disneyland, and The Lucky Puppy.
The Legacy Collection: Disneyland from Walt Disney Records
Fill your house with the music of Disneyland with this collection honoring decades of magical fun! The 3-disc edition includes over 50 songs, featuring music from fan-favorite attractions. Also includes a full-color booklet of liner notes, with illustrations and original concept art by Lorelay Bové.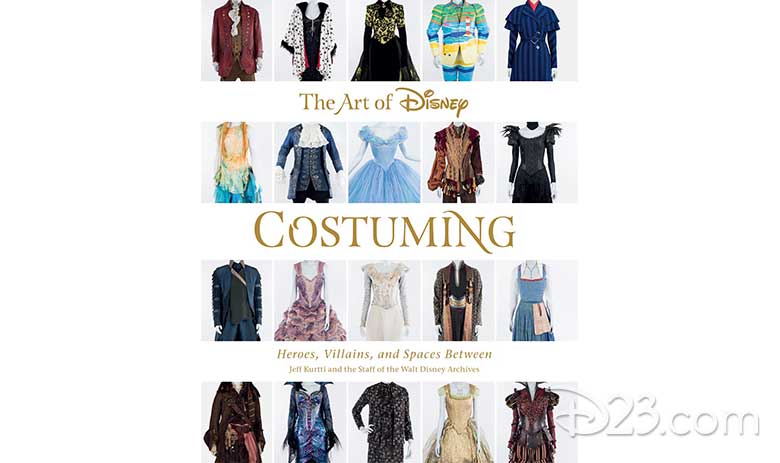 The Art of Disney Costuming: Heroes, Villains, and Spaces Between
The companion to a previous Walt Disney Archives exhibit, this colorful coffee table book by Jeff Kurti celebrates the imagination, passion, and attention to detail invested in Disney costuming through the years—offering readers a unique behind-the-scenes view that inspires appreciation for the brilliantly talented designers.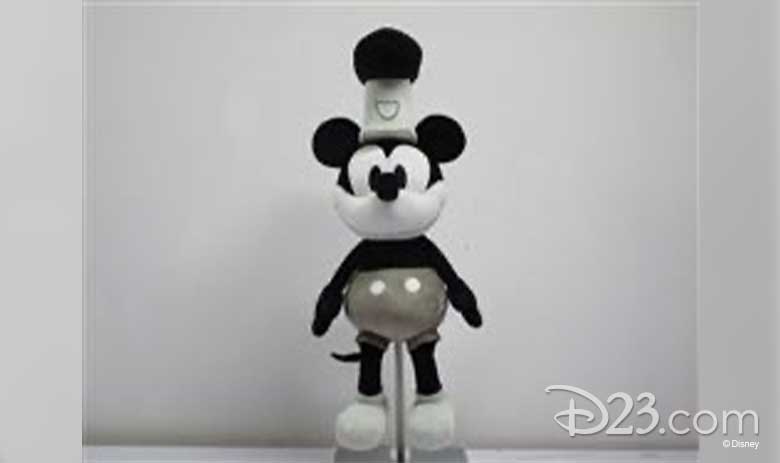 Mickey Mouse Steamboat Willie 11 Inch Plush
Here's a nod to the one who helped start it all! This adorable 11-inch plush depicts Mickey Mouse in his black-and-white Steamboat Willie best. We think it'd be great to keep you company on those cool fall nights, whilst you sit near the fire watching all manner of amazing Disney+ content… doesn't that sound cozy?
D23 Gold Members, here's the best part: You can use your Gold Member discount to get 10% off of the above items… or anything in the Bowers Museum store! Click here for more information.