By Beth Deitchman
Have you ever dreamed of being an Imagineer? For more than 25 years, Walt Disney Imagineering has given college students the opportunity to design innovative and entertaining projects, present them to Imagineering executives, and enjoy a look behind the magic at Imagineering headquarters in Glendale, California. The late Disney Legend and Imagineering executive Marty Sklar started Walt Disney Imagineering's Imaginations Design Competition in 1991 to seek out and nurture the next generation of diverse Imagineers. Hundreds of students from universities across the United States have participated over the last 27 years, and in 2011 the program expanded to include a version for students in Hong Kong, sponsored by Hong Kong Disneyland Resort.
For this year's competition, teams in the U.S. were challenged to select an actual abandoned "ghost town" from anywhere in the world and revitalize it. Their project could represent a working town, a historical landmark, a living museum, a themed experience, or anything else the contestants dreamed up, taking into account the location's historic value and the traditions and communities of the local area.
Savannah College of Art and Design students Carlos Ginatta, Michael Howell, Maria Mondloch, and Maya Vyas took top honors with their project, Caguaya. They designed an exploration center that is built around the sunken ruins of the 17th century city of Port Royal. Guests visiting Caguaya explore the city through state-of-the-art tunnels never before used in open water, see undersea wonders up-close via augmented reality-enhanced helmet dives, and even grow their own scientifically enhanced super coral. A fully submersible theater transcends land and sea to present a live performance that is truly like no other.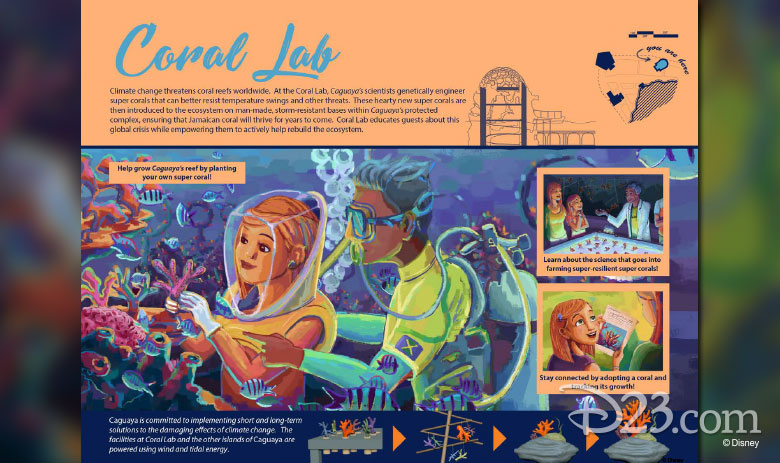 Also from Savannah College of Art and Design, Cameron Hoss, Corrie Pickering, Claire Puginier, and Emily Sasaki placed second for Spaceport Hashima. The team's concept renovates existing buildings of a former Japanese ghost town and reimagines Hashima as a thriving interplanetary terminal surrounded by a world-class luxury destination resort. With nods to both traditional and Japanese culture, Spaceport Hashima includes museums, gardens, an amphitheater, and a thriving downtown area.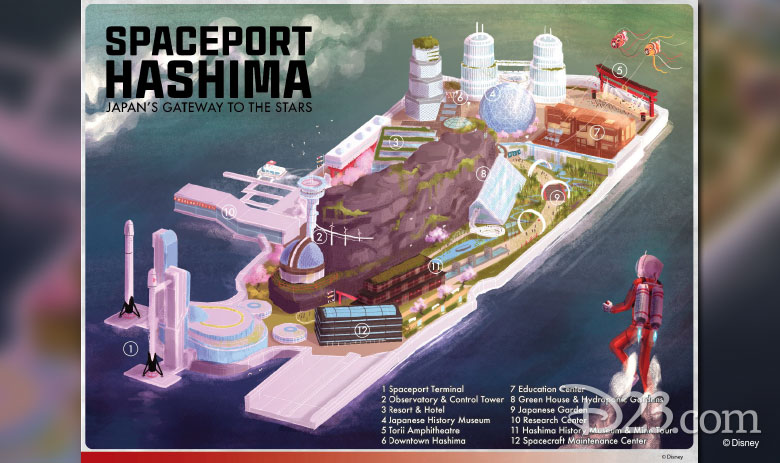 A team from Otis College of Art and Design created Oniba, the third-ranked project. Students Kaho Horiuchi, Kentaro Yajima, and Yumi Yamazaki started with an elaborate vacation spot located in a remote corner of the Kinugawa River in Tochigi, Japan, and reconceived it as a park. When guests arrive in Oniba, they're able to create a personalized companion and guide, called Mabu, before they embark on their visit—which might just include an encounter or two with some spirits.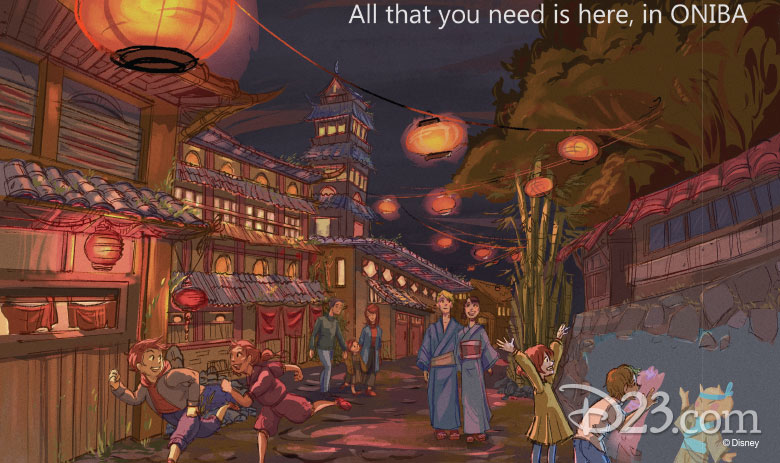 Joining the U.S.-based finalists for an exclusive visit to the Imagineering headquarters last week were Gloria Ha and Ruth Lun, students from Chinese University of Hong Kong and the champions of Hong Kong Disneyland Resort's ImagiNations competition. Contestants in Hong Kong were asked to think about a city, anywhere in the world, that may be far from a Disney park or other vacation destination and design an entertainment or recreational experience for its citizens and tourists. Ha and Lun's project, Daydreamers, conceptualized a massive mobile robot that would escort guests to different destinations around the world. Their imaginative concept and elements of surprise impressed the judges, along with how they incorporated Oswald the Lucky Rabbit into their design.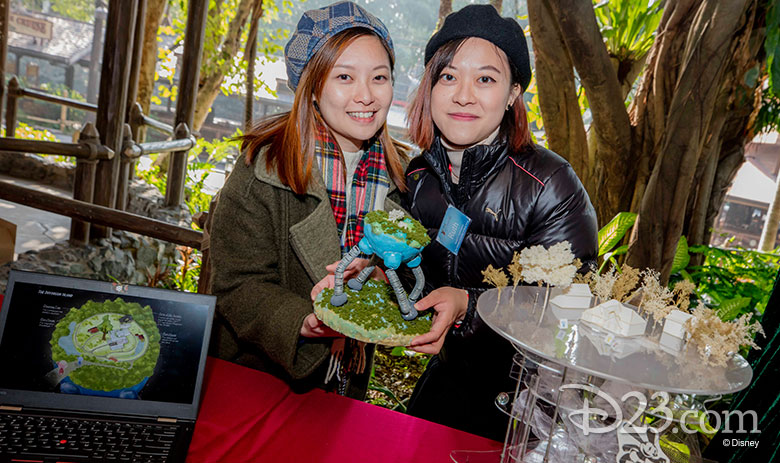 Many participants in the Imaginations Design Competition have gone on to internships at WDI, and some have even become full-time Imagineers. Visit DisneyImaginations.com for more information about this year's competition, to see past projects, and to learn more about this truly unique, life-changing program.
Note: The projects and concepts presented are not necessarily intended to be built by Disney – they are a way for the entrants to demonstrate their skills and creative abilities.