By Courtney Potter
Huge Moana News: More Characters and Voice Talent Announced
The next adventure from Walt Disney Animation Studios, Moana, officially sets sail on November 23—and just this week, we learned more about the cast of characters who'll be accompanying the wayfaring teen on her life-altering adventures.
Costarring with newcomer Auli'i Cravalho as Moana and Dwayne Johnson as demigod Maui are Jemaine Clement (Flight of the Conchords, Disney's The BFG) as Tamatoa, a self-absorbed, 50-foot crab who lives in Lalotai, the realm of monsters; Rachel House as Gramma Tala, Moana's confidante and best friend; Temuera Morrison as Chief Tui, Moana's father and the well-respected leader of the people of Motunui Island; Grammy®-nominated singer Nicole Scherzinger as Sina, Moana's always-supportive mother; and Alan Tudyk (known as Walt Disney Animation Studios' "lucky charm," having voiced characters in Zootopia, Wreck-It Ralph, and Big Hero 6) as Heihei, the "village idiot" rooster who manages to stow away on Moana's canoe, landing a front-row seat on her epic journey.
Check out a first look at a few of the characters, above—and keep an eye out for more Moana info as it becomes available…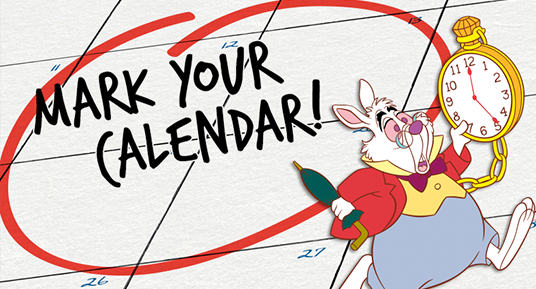 Save the Date!
Be sure to mark these upcoming Disney events on your calendar:
D23 and Walt Disney Archives


August 20


The Reluctant Dragon 75th Anniversary on the Lot


August 22


D23 Presents Aloha Aulani!


September 23


Lunch with a Disney Legend: Bill Sullivan


September 24


D23 Presents Bedknobs and Broomsticks: 45 Bewitching Years (Florida)


October 5


D23's Sip & Scream


October 5


D23 Behind-the-Scenes Experience: A Midnight Soirée at the Tower of Terror


November 19–20


D23 Destination D: Amazing Adventures


July 14-16, 2017


D23 Expo 2017


Studios




August 12, 2016


Pete's Dragon opens in theaters


September 23, 2016


Queen of Katwe opens in theaters


November 4, 2016


Doctor Strange opens in theaters


November 23, 2016


Moana opens in theaters


December 16, 2016


Rogue One: A Star Wars Story opens in theaters
Parks
September 2, 8, 11, 13, 16, 18, 20, 23, 25, 29, 30; October 2, 4, 6, 7, 10, 11, 13, 14, 16, 18, 20, 21, 23, 25, 27, 28, 30, 31
Mickey's Not-So-Scary Halloween Party at Walt Disney World Resort
November 7, 8, 10, 11, 13, 15, 18, 27, 29; December 1, 2, 4, 6, 8, 9, 11, 13, 15, 16, 18, 22
Mickey's Very Merry Christmas Party at Walt Disney World Resort
September 2–October 29 (Friday and Saturday Nights, plus October 31)
Club Villain, special ticketed event at Disney's Hollywood Studios
September 14–November 14, 2016
Epcot International Food & Wine Festival
November 7, 8, 10, 11, 13, 15, 18, 27, 29; December 1, 2, 4, 6, 8, 9, 11, 13, 15, 16, 18, 22
Mickey's Very Merry Christmas Party at Walt Disney World Resort


Television




September 18


68th Emmy® Awards broadcast on ABC at 7 p.m. ET/4 p.m. PT

Straight Outta Comic-Con: Amazing New Doctor Strange Trailer!
As you probably know, this past weekend, hundreds of thousands of fans descended upon San Diego for this year's Comic-Con International—and D23 was there! One of the coolest things to come out of the whole weekend was a new official trailer for Marvel's Doctor Strange, starring Benedict Cumberbatch, Rachel McAdams, and Chiwetel Ejiofor.
The film chronicles the adventures of Dr. Steven Strange—a neurosurgeon who suffers a devastating accident, which propels him into a realm of magical alternate dimensions. Mark your calendars now for its November 4 release!
It's a Whole New World on ABC's Once Upon a Time
Another fun announcement to come out of last weekend's Comic-Con came courtesy of ABC's Once Upon a Time panel. Looks like favorites from Disney's Aladdin are making their way to Storybrooke!
When the series returns to the airwaves this fall, look for Turkish-Australian actor Deniz Akdeniz as lovable "street rat" Aladdin; additionally, Oded Fehr (The Mummy, Criminal Minds) will join the cast as evil grand vizier Jafar. But perhaps most exciting—especially for fans of a certain recent ABC "cult favorite" musical, such as ourselves—Princess Jasmine will be played by former Galavant star Karen David!
Check out the first few minutes of the Once season premiere, featuring Jafar and Aladdin's inaugural appearances, above… and stay tuned for Season 6 to kick off officially on Sunday, September 25, at 8 p.m. EST—only on ABC.
Two New Series Coming to Freeform
Freeform is loading up on all sorts of cool original content—including two new TV shows that have a little something for everyone…
Famous in Love is a new drama based on a novel by Rebecca Serle; it follows ordinary college student Paige (Bella Thorne, Shake It Up) as she gets her big break after auditioning for the lead role in a Hollywood blockbuster. She's faced with navigating her new star-studded life (and undeniable chemistry with her two co-leads), all while discovering the highs and lows that come with being the new "It Girl" in town. Look for Famous in Love to debut soon!
Additionally, Freeform has "greenlit" The Deep, a one-hour drama that takes us inside Bristol Cove—a coastal town known for its legend of once being home to mermaids. When the arrival of a mysterious girl proves this folklore all too true, the battle between man and sea takes a very vicious turn as these predatory beings return to reclaim their right to the ocean.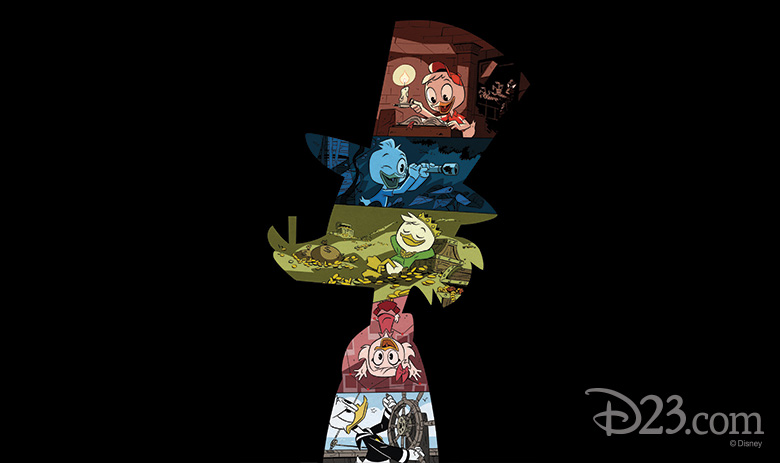 A Sneak Peek at Disney XD's New DuckTales
In advance of its debut at Comic-Con, our pals over at Disney XD revealed some very cool teaser art from the new DuckTales series, created by the production's art team—led by Annie Award nominee Matt Youngberg (Ben 10: Omniverse) and Sean Jimenez (Gravity Falls). Youngberg will executive produce the series, which is set to premiere in 2017; once again, the show will take viewers on all sorts of high-flying adventures with Scrooge McDuck, his grandnephews Huey, Dewey, and Louie, and Donald Duck himself!
The art, seen above, will also appear on the back of the DuckTales Cinestory Volume 1 comic, a collectible edition featuring a retelling of the first five episodes of the original DuckTales television show. Look for it in comic book stores nationwide starting Tuesday, September 27. (Collectors, take note!)