By Courtney Potter
Catch Woody, Buzz, and a gaggle of new toys in action, and read up on some fun changes coming to Walt Disney World Resort… See more, along with other news from around Disney, in this week's news briefs!
Don't Miss This Incredible New Toy Story 4 Trailer…
It's a good thing we're kicking off this week's News Briefs with the latest Toy Story 4 trailer from our pals at Disney•Pixar—because honestly, if you haven't seen it (or even if you have), you positively must watch it right this very minute! That way, you can discuss every awesome nuance with your friends and family, and draw an even larger red circle around June 21 on your movie calendar… or is that just us?
It's pretty much everything we needed in a trailer—not only reacquainting us with Woody (voice of Tom Hanks), Buzz (voice of Tim Allen), and Bonnie's beloved new toy Forky (voice of Tony Hale), but also introducing us to several brand-new characters, including a chatty 1950s pull-string doll named Gabby Gabby (voice of Christina Hendricks); a seemingly tough 1970s action hero doll named Duke Kaboom (voice of Keanu Reeves); and a cute new sidekick for the returning Bo Beep (voice of Annie Potts) named Giggle McDimples (voice of Ally Maki). Check it out, above.
Directed by Josh Cooley (Riley's First Date?), and produced by Jonas Rivera (Inside Out, Up) and Mark Nielsen (associate producer, Inside Out), Toy Story 4 blasts into theaters across the country on June 21.
Save the Date!
Be sure to mark these upcoming Disney events on your calendar:
D23 and Walt Disney Archives


March 25, 2019


Be Among the First to see Disney's Dumbo!


April 5, 2019


Lunch with a Disney Legend–Linda Larkin


April 6, 2019


D23's Behind-the-Scenes Experience: The Lion King on Broadway


April 6, 2019


The Official Walt Disney Studios Tour – GOLD FAMILY EXCLUSIVE


April 15, 2019


The Official Walt Disney Studios Tour – Presented by D23


May 4, 2019


D23's Magical Screening Series: The Lion King at Walt Disney World


May 6, 2019


The Official Walt Disney Studios Tour – Presented by D23


May 11, 2019


D23's Magical Screening Series: The Lion King on the Lot


May 16, 2019


D23 Celebrates Mickey Mouse: From Walt to the World


June 1, 2019


D23's Behind-the-Scenes Experience: Return to Walt's Chicago


June 8, 2019


Lunch with a Disney Legend – Paige O'Hara


August 23-25, 2019


D23 Expo 2019
Parks


March 1-April 23, 2019




Disney California Adventure Food & Wine Festival




March 6-June 3, 2019




Epcot International Flower & Garden Festival




Summer 2019


Star Wars: Galaxy's Edge Opening at Disneyland Resort


Fall 2019


Star Wars: Galaxy's Edge Opening at and Walt Disney World Resort



Studios




March 8, 2019


Marvel Studios' Captain Marvel opens in U.S. theaters


March 29, 2019


Dumbo opens in U.S. theaters


April 17, 2019


Penguins opens in U.S. theaters


April 26, 2019


Avengers: Endgame opens in U.S. theaters


May 24, 2019


Aladdin opens in U.S. theaters


June 21, 2019


Toy Story 4 opens in U.S. theaters


July 19, 2019


The Lion King opens in U.S. theaters


August 9, 2019


Artemis Fowl opens in U.S. theaters


Television




March 3, 2019


American Idol kicks off second season on ABC (8–10:01 p.m. EST)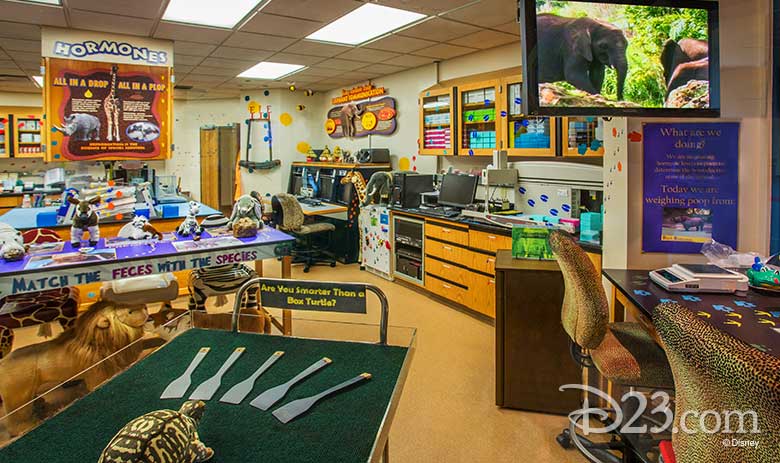 Rafiki's Planet Watch Returns to Disney's Animal Kingdom This Summer
There's a beloved attraction coming back to Walt Disney World Resort, just in time for the busy (and fabulously fun) summer season. Yes, Rafiki's Planet Watch at Disney's Animal Kingdom—which has recently undergone a refurbishment—will once again include all the animal encounters guests have come to know and love, drawing from Disney's rich heritage of wildlife animation and now featuring a celebration of The Lion King and its 25th anniversary.
Rafiki's Planet Watch, as well as the Affection Section and Wildlife Express (which will also fully reopen this summer), exemplifies the magic of nature—and allows guests to see the importance Disney places on animal care and conservation in their parks and around the world.
Stay tuned for more information as it becomes available.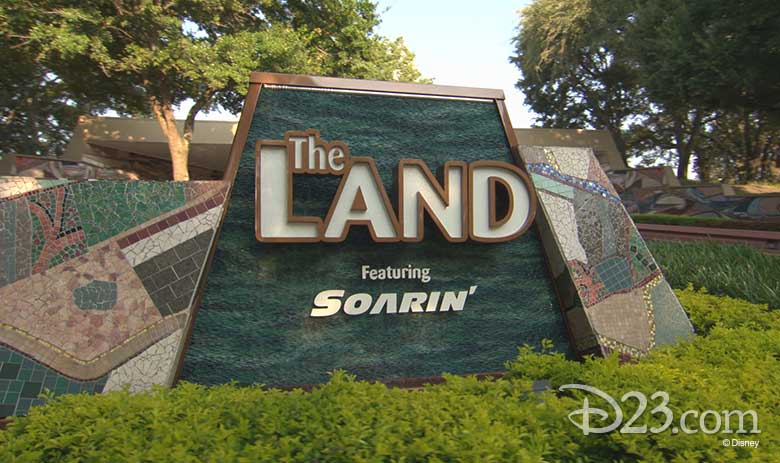 Awesome Planet: New Film at Epcot Honors Mother Earth
Speaking of Walt Disney World Resort: The Land pavilion at Epcot is getting a dynamic new film, and it's sure to dazzle both young and young at heart. Awesome Planet, an on-screen exploration of the great big beautiful globe we call home, will showcase the spectacular beauty and diversity of Earth with all the grandeur Walt Disney World Resort guests have come to expect…
The new film—together with the new Circle-Vision film previously announced for the China pavilion; updates to the film at the Canada pavilion; and the Beauty and the Beast Sing-Along coming to the France pavilion (which will rotate with Impressions de France, a Guinness World Record holder for "longest-running daily screened film in the world")—is just one part of a truly thrilling transformation coming to Epcot.
With spectacular nature photography, immersive in-theater effects, and space sequences created by Industrial Light & Magic (known for their mind-bending work on the Star Wars franchise), Awesome Planet will stir Epcot guests with a moving environmental message. Keep your eyes peeled for more info on the film (and all the Epcot updates!) in the coming months.
Nothin' But Net: Join ESPN's March Madness Bracket
We've already started celebrating the madness that is March with D23's own March Hair Mania: Baby Bracket, but there's still more bracket fun on the horizon… and it might even mean cash prizes or a trip to Hawaii!
The ESPN Tournament Challenge, the No. 1 bracket app, is back—and better than ever—for the 2019 NCAA Men's College Basketball Tournament! Compete against friends and family, ESPN personalities, and even celebrities to see who finishes with the best bracket and hoops-bragging glory. ESPN Tournament Challenge is free and gives you a chance to win over $20,000 in prizes and a trip to Hawaii for the 2019 Maui Jim Maui Invitational basketball tournament. Check out the clip above for tips and tricks on how it all works—and don't forget: the more brackets you fill out, the greater your chances of winning.
Brackets must be filled out by this Thursday, March 21—so head over to ESPN.com/bracket or download the ESPN Tournament Challenge app now and get started. Good luck!
Disney Channel Brings Fan Fest Back to Disneyland Resort
Disney Channel fans, rejoice: You'll once again be able to see all your fave Disney Channel stars in person, in just a few weeks, at the second annual Disney Channel Fan Fest! It all goes down on Saturday, April 27, at Disney California Adventure park, and you can read all about it right here at D23.com.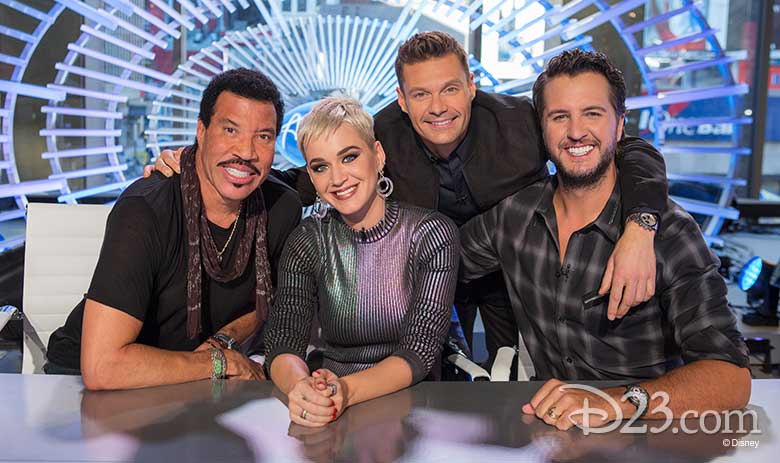 American Idol Announces Coast-to-Coast Simul-Vote
To paraphrase host Ryan Seacrest, "This … is American Idol news!" Our friends over at ABC recently announced when the first all-live performance show will air; mark your calendar for Monday, April 15, beginning at 8 p.m EDT—and the schedule will continue with live shows on Sundays only for five consecutive weeks. That's a full six episodes' worth of sure-to-be-amazing music; witty banter from judges Katy Perry, Luke Bryan, and Lionel Richie; and (as the season progresses) having a say in who wins the whole shebang!
Yes, it's true—once again, American Idol will allow viewers to watch and vote from both coasts simultaneously across all time zones over a three-week span. Beginning Sunday, April 21, viewers at home will help determine the fate of this season's Idol hopefuls via a coast-to-coast simul-vote… which will also be extended to the show's huge finale event on Sunday, May 19, marking yet another historic first.
So make sure to cheer on (and vote for) your favorites… we can't wait to see who wins!
Frozen on Broadway Celebrates its One-Year Anniversary
It's hard to believe, because it feels like we just feted its big opening night—but this Friday, March 22, Frozen on Broadway celebrates its gigantic first year on the Great White Way. And with their anniversary comes some news worth melting for: Disney Theatrical Productions is takin' the show on the road, around the globe! Find out more by clicking here.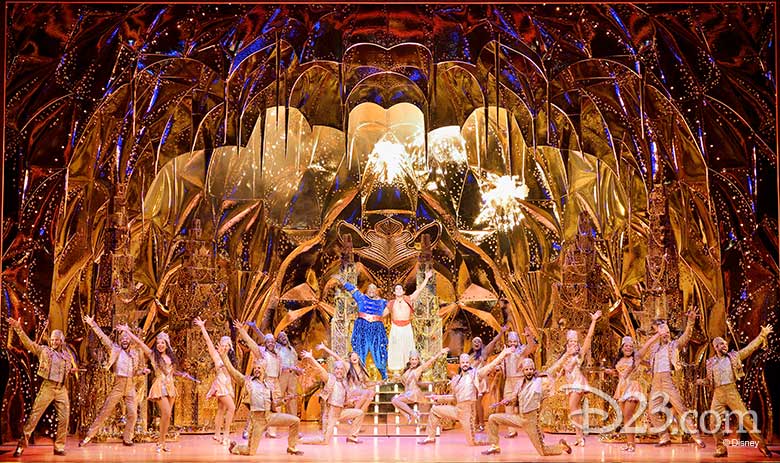 Broadway Ain't Never Had a Friend Like Aladdin… for Five Whole Years!
Frozen's Disney on Broadway cohorts, Aladdin, have their own news to report this week: The tuneful musical theatre hit will celebrate its fifth "Genie-us" year on Broadway on Wednesday, March 20, at the New Amsterdam Theatre! Aladdin is the fourth Disney Theatrical Productions show (following Beauty and the Beast, The Lion King, and Mary Poppins) to play five or more years on Broadway.
With six productions on four different continents, this show itself is a worldwide phenomenon—having already grossed over $1 billion and welcomed over 10 million guests total. In fact, with New York City attendance of over 3 million theatergoers in this last half-decade, the show has been seen by more people in that period than any other Broadway production except Wicked. And get this… As of the fifth anniversary of Aladdin on Broadway, the Genie has granted Aladdin 6,294 wishes; there have been 83,920 fireworks set off inside the New Amsterdam Theatre (yes, really!); and the magic carpet has flown an incredible 63 miles!
Do make sure to visit the New Amsterdam if you find yourself in the Big Apple in the near future—we can promise you a "whole new world" of fun!