By Beth Deitchman
By A blockbuster end to Marvel Studios' most shocking cliffhanger of all time… A new chapter in the iconic Skywalker Saga… Favorite toys and Frozen friends embark on new adventures and the circle of life continues. The Walt Disney Studios will once again make movie magic in 2019, and you won't want to miss a minute of it. Here are all of the dates you need to circle in red on your calendar, in order of release.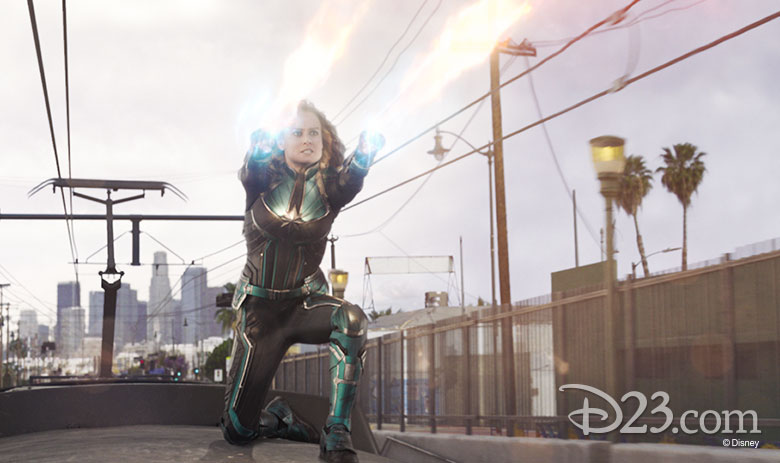 Marvel Studios' Captain Marvel—March 8
Oscar® winner Brie Larson stars in the all-new adventure that takes us back to a time in the Marvel Cinematic Universe that we haven't experienced until now—the 1990s. When a galactic war between two alien reaches Earth, Carol Danvers finds herself and small cadre of allies at the center of the maelstrom. Captain Marvel takes us along on Danvers' journey to become one of the universe's most powerful heroes.
The film also stars Samuel L. Jackson, Ben Mendelsohn, Djimon Hounsou, Lee Pace, Lashana Lynch, Gemma Chan, Rune Temte, Algenis Perez Soto, Mckenna Grace, with Annette Bening, with Clark Gregg, and Jude Law.
Marvel Studios' Captain Marvel is produced by Kevin Feige and directed by Anna Boden and Ryan Fleck. Louis D'Esposito, Victoria Alonso, Jonathan Schwartz, Patricia Whitcher and Stan Lee are the executive producers. The story is by Nicole Perlman & Meg LeFauve and Anna Boden & Ryan Fleck & Geneva Robertson-Dworet, and the screenplay is by Anna Boden & Ryan Fleck & Geneva Robertson-Dworet.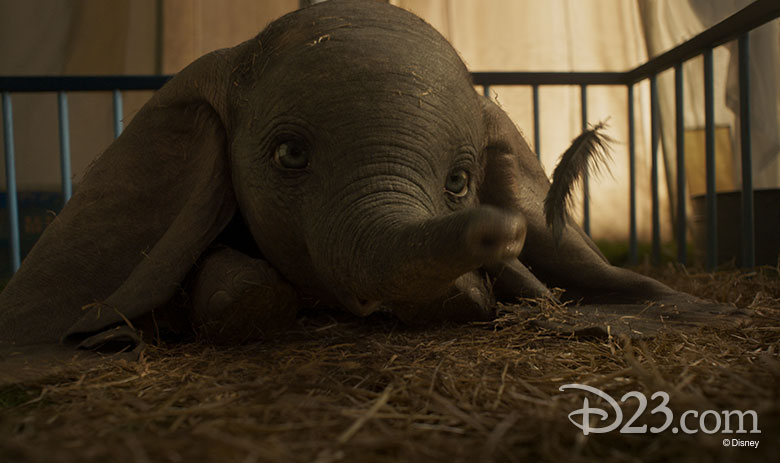 Dumbo—March 29
Our spirits soared at first sight of the peculiar pachyderm in the trailer for the all-new adventure from Disney and visionary director Tim Burton. Dumbo takes the classic story we know and love and expands upon it. Colin Farrell stars as former circus star Holt Farrier, who, along with his children, Milly (Nico Parker) and Joe (Finley Hobbins), is tasked by circus owner Max Medici (Danny DeVito) with caring for a certain baby elephant with oversized ears—ears that enable Dumbo to take flight. Our hero's unlikely talent captivates crowds and launches an incredible comeback for Medici's circus… and also attracts the attention of persuasive entrepreneur V.A. Vandevere (Michael Keaton), who is determined to make Dumbo the star of his new and exciting entertainment venture. Dumbo takes to the air with the talented aerial artist Colette Marchant (Eva Green) by his side, and we discover that the elephant's new home may have a dark side…
Tim Burton (Alice in Wonderland) directs from a screenplay by Ehren Kruger (Ophelia, Dream House). The film is produced by Justin Springer (TRON: Legacy), Kruger, Katterli Frauenfelder (Miss Peregrine's Home for Peculiar Children, Big Eyes) and Derek Frey (Miss Peregrine's Home for Peculiar Children, Frankenweenie).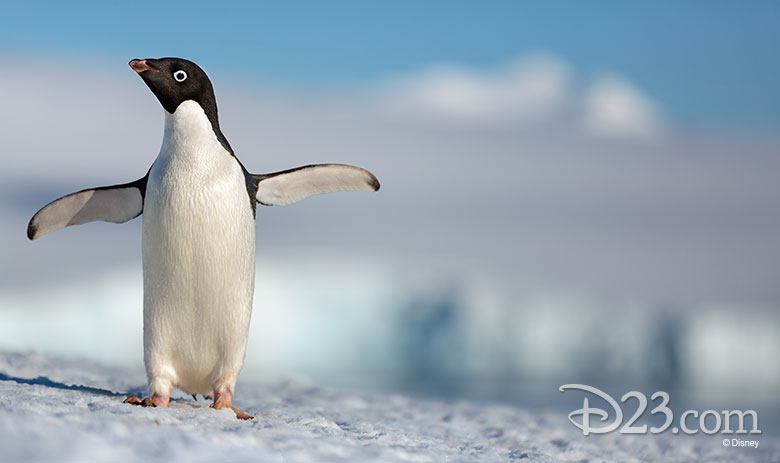 Penguins—April 17
The newest film from Disneynature is all about Steve. Celebrate Earth Day by journeying to icy Antarctica to follow an Adélie penguin as he and millions of other would-be penguin dads each embark on a quest to build a nest, find a life partner and start a family—facing challenges along the way that include killer whales and leopard seals. Penguins hails from the filmmaking team behind Bears and Chimpanzee.
Marvel Studios' Avengers: Endgame
When the trailer for Avengers: Endgame debuted just a month ago, Disney fans around the world stopped what they were doing to enjoy a first glimpse at the eagerly anticipated film, making it the most-viewed trailer in history in its first 24 hours. We're counting the days until we find out what will happen next for Iron Man, Cap and Black Widow—not to mention the rest of the Marvel Cinematic Universe. And in the meantime, we'll continue watching the trailer, searching for clues…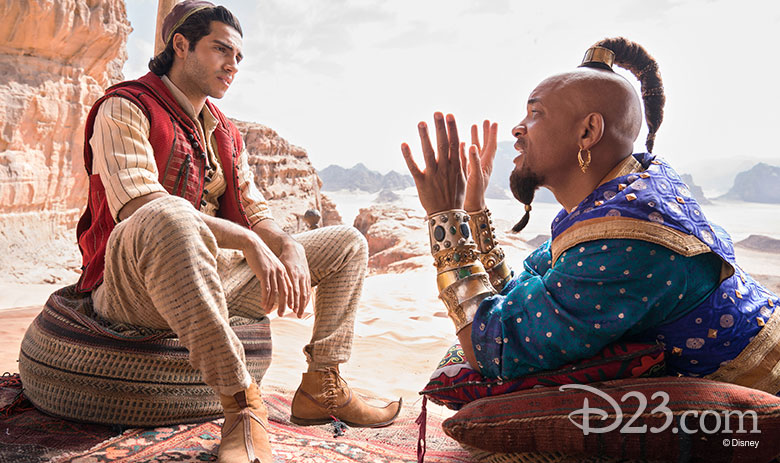 Aladdin—May 24
Make way for Prince Ali, fabulous he, Ali Ababwa! Disney's Aladdin, a thrilling and vibrant live-action adaptation of the animated classic, opens in theaters this spring. Mena Massoud (Tom Clancy's Jack Ryan) brings to life the charming street rat, alongside Will Smith (Ali, Men in Black), who stars as the larger-than-life Genie. Naomi Scott (Power Rangers) plays the courageous and self-determined Princess Jasmine; Marwan Kenzari (Murder on the Orient Express) is powerful sorcerer Jafar; Navid Negahban (Legion) is the Sultan, Jasmine's overly concerned father; Nasim Pedrad (Saturday Night Live) is Princess Jasmine's free-spirited best friend and confidante; Billy Magnussen (Into the Woods) plays the handsome and arrogant suitor Prince Anders; and Numan Acar (The Great Wall) plays Hakim, who commands the palace guards and serves as Jafar's right hand man.
The stellar team behind Aladdin includes director Guy Ritchie (Sherlock Holmes, The Man from U.N.C.L.E.), who also wrote the screenplay with John August (Dark Shadows, Big Fish); producers Dan Lin (Sherlock Holmes) and Jonathan Eirich (Death Note) and executive producers Marc Platt (La La Land) and Kevin De La Noy (The Dark Knight Rises). The film features a score from eight-time Academy Award® winner Alan Menken (Beauty and the Beast, The Little Mermaid), as well as new recordings of the original songs written by Menken and Oscar-winning lyricists Howard Ashman (Little Shop of Horrors) and Tim Rice (The Lion King) and two new songs written by Menken and Oscar and Tony® Award-winning songwriters Benj Pasek and Justin Paul (La La Land, Dear Evan Hansen).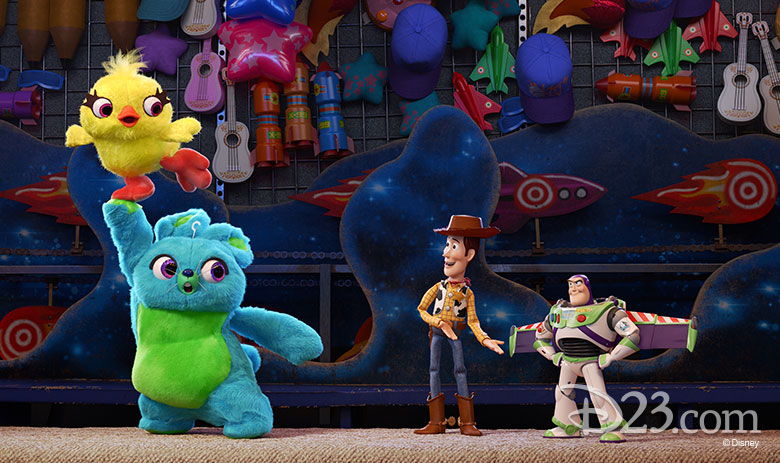 Toy Story 4—June 21
Woody, Buzz and the gang are back, and there's a new "toy" in town: Forky, a disposable spork, who adamantly insists he is not a toy (though Bonnie would beg to differ). In this highly anticipated return to the Toy Story world, a road trip adventure alongside old and new friends will show Woody how big the world can be for a toy. Josh Cooley (Riley's First Date) directs; Jonas Rivera (Inside Out, Up) and Mark Nielsen (associate producer, Inside Out) are Toy Story 4's producers.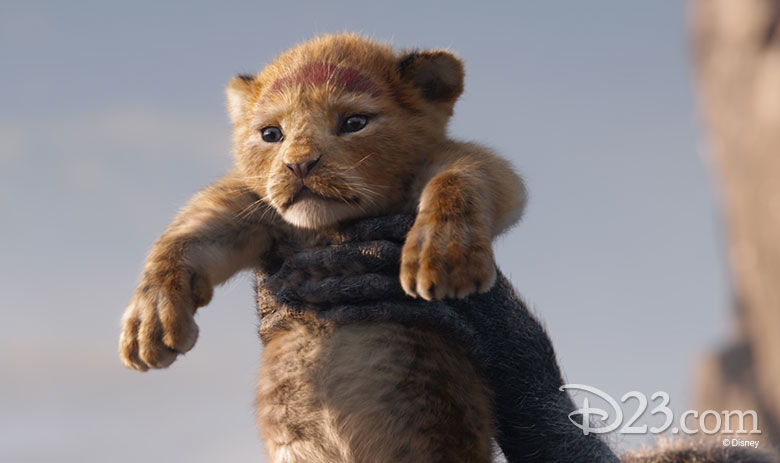 The Lion King—July 19
Director Jon Favreau led audiences on a breathtaking journey to the jungle in the 2016 blockbuster The Jungle Book, and he's now bringing us to the African savanna in The Lion King, which also utilizes pioneering filmmaking techniques to bring to life treasured characters in a whole new way. As Simba, the young lion who is destined to be king, Donald Glover leads an all-star cast that includes Beyoncé Knowles-Carter as Nala, James Earl Jones as Mufasa, Chiwetel Ejiofor as Scar, Seth Rogen as Pumbaa and Billy Eichner as Timon.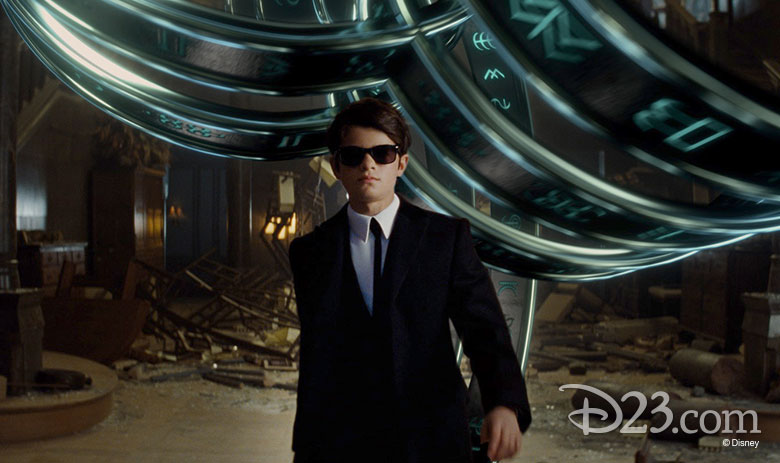 Artemis Fowl—August 9
In Disney's adaptation of Eoin Colfer's beloved book, 12-year-old genius Artemis Fowl—who hails from a long line of criminal masterminds—embarks upon a search for his father, who has mysteriously disappeared. Artemis' journey takes him to an ancient, underground civilization that is home to a powerful, hidden race of fairies who may have had something to do with his father's disappearance.
Artemis Fowl is directed by Kenneth Branagh and stars Ferdia Shaw, Lara McDonnell, Tamara Smart, Nonzo Anozie, with Josh Gad, and Judi Dench. Judy Hofflund and Branagh produce with Angus More Gordon and Matthew Jenkins serving as executive producers. The screenplay is written by Conor McPherson.
Frozen 2—November 22
This November brings a sequel worth melting for. Frozen 2 reunites the cast and creative team from the Oscar-winning 2013 film Frozen—the highest grossing animated film of all time—including actors Kristen Bell, Idina Menzel, Jonathan Groff and Josh Gad, who reprise their roles, as well as directors Chris Buck and Jennifer Lee.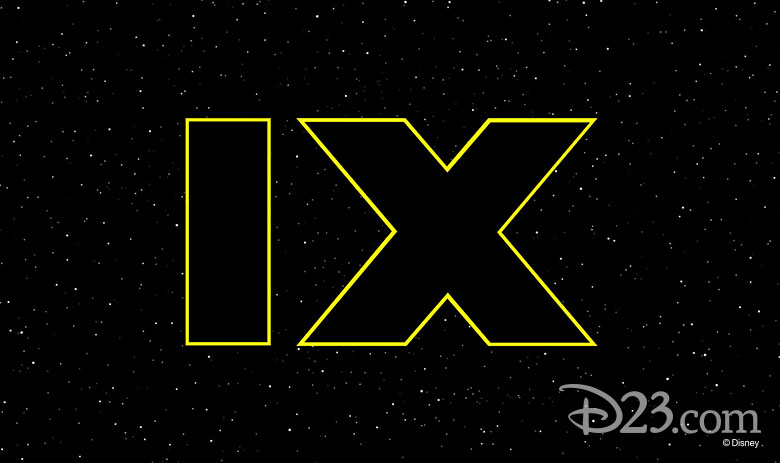 Star Wars: Episode IX—December 20
The Walt Disney Studios will close out 2019 by taking moviegoers to a galaxy far, far away for the final installment of the Skywalker saga. Production on Star Wars: Episode IX got underway last August at London's Pinewood Studios with J.J. Abrams directing, as well as co-writing the screenplay with Chris Terrio.
Daisy Ridley, Adam Driver, John Boyega, Oscar Isaac, Lupita Nyong'o, Domhnall Gleeson, Kelly Marie Tran, Joonas Suotamo and Billie Lourd are returning cast members, with Naomi Ackie, Richard E. Grant and Keri Russell joining the Star Wars galaxy. The new film will also feature actors Mark Hamill, Anthony Daniels and Billy Dee Williams, who reprises his role as Lando Calrissian; and through the use of previously unseen footage that was shot for Star Wars: The Force Awakens, Carrie Fisher will appear in Episode IX in the iconic role of Leia Organa.
The news that legendary composer John Williams will create the score, as he has for every previous chapter in the Star Wars saga since 1977's A New Hope, was music to our ears.
Star Wars: Episode IX will be produced by Kathleen Kennedy, J.J. Abrams, and Michelle Rejwan, and executive produced by Callum Greene and Jason McGatlin.