By Courtney Potter
A new look at live-action Simba and friends, and more Galaxy's Edge news than you can shake a lightsaber at… Read more, along with other news from around Disney, in this week's news briefs!
Take a New Look at Disney's Live-Action The Lion King
We're ridiculously excited to be returning to the Pride Lands in just a few months' time—when the all-new live-action retelling of The Lion King, helmed by Jon Favreau (Disney's The Jungle Book), roars into theaters. And just this past weekend, we were gifted with a brand-new look at the film; check it out, above …
The Lion King journeys to the African savanna, where a future king is born. Simba idolizes his father, King Mufasa, and takes to heart his own royal destiny. But not everyone in the kingdom celebrates the new cub's arrival. Scar, Mufasa's brother—and former heir to the throne—has plans of his own. The battle for Pride Rock is ravaged with betrayal, tragedy and drama, ultimately resulting in Simba's exile. With help from a curious pair of newfound friends, Simba will have to figure out how to grow up and take back what is rightfully his. Featuring the voices of Donald Glover, Beyoncé Knowles-Carter, James Earl Jones, Chiwetel Ejiofor, Seth Rogen, and Billy Eichner, look for Disney's The Lion King in theaters beginning July 19.
Save the Date!
Be sure to mark these upcoming Disney events on your calendar:
D23 and Walt Disney Archives


March 7, 2018


Don't Miss a Complimentary Advance Screening of Captain Marvel


March 10, 2018


D23's 10-Year FAN-niversary Celebration at The Walt Disney Studios


March 11, 2018


D23's Behind-the-Scenes Experiences: A Day at the Studio Lot


March 18, 2018


The Official Walt Disney Studios Tour – Presented by D23


March 20, 2018


D23's Sip and Stroll at Disney California Adventure


April 5, 2018


Lunch with a Disney Legend–Linda Larkin


April 6, 2018


D23's Behind-the-Scenes Experience: The Lion King on Broadway


April 6, 2018


The Official Walt Disney Studios Tour – GOLD FAMILY EXCLUSIVE


April 15, 2018


The Official Walt Disney Studios Tour – Presented by D23


May 6, 2018


The Official Walt Disney Studios Tour – Presented by D23


August 23-25, 2019


D23 Expo 2019
Parks


March 1-April 23, 2019




Disney California Adventure Food & Wine Festival




March 6-June 3, 2019




Epcot International Flower & Garden Festival




Summer 2019


Star Wars: Galaxy's Edge Opening at Disneyland Resort


Fall 2019


Star Wars: Galaxy's Edge Opening at and Walt Disney World Resort



Studios




March 8, 2019


Marvel Studios' Captain Marvel opens in U.S. theaters


March 29, 2019


Dumbo opens in U.S. theaters


April 17, 2019


Penguins opens in U.S. theaters


April 26, 2019


Avengers: Endgame opens in U.S. theaters


May 24, 2019


Aladdin opens in U.S. theaters


June 21, 2019


Toy Story 4 opens in U.S. theaters


July 19, 2019


The Lion King opens in U.S. theaters


August 9, 2019


Artemis Fowl opens in U.S. theaters


Television




March 3, 2019


American Idol kicks off second season on ABC (8–10:01 p.m. EST)

Huge Star Wars: Galaxy's Edge Announcements You Need to Know!
Do you want all the incredible news about Star Wars: Galaxy's Edge (coming to both Disneyland Resort and Walt Disney World Resort over the next nine or so months)—that was just revealed to the world at large—in one convenient place? Well, have we got an article, and accompanying galleries, for you! Live your best lightsaber life by clicking here to read more… trust us, you don't want to miss a fraction of it.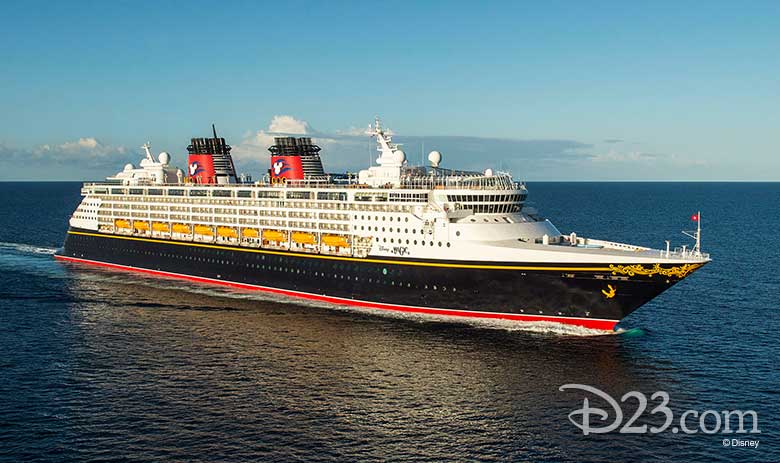 Disney Cruise Line's Return to Greece in Summer 2020
Fans of sailing the seven seas, pack your suitcases (it's never too early!) and take heed: In summer 2020, Disney Cruise Line will embark on a variety of amazing itineraries around the world, including a long-awaited return to Greece—as well as the addition of five first-time ports of call in Europe.
After a five-year hiatus, the Disney Magic will return to Greece in Summer 2020 as part of three special Mediterranean voyages departing from Rome. During one 12-night and two nine-night cruises, guests will marvel at the beautiful landscapes and archeological wonders of destinations like Piraeus, the gateway to Athens; Katakolon, near ancient Olympia; and the incredibly beautiful islands of Santorini, Mykonos, and Crete.
Each of these unique Mediterranean itineraries combines a selection of stops in Greece with visits to other notable cities in the region. For instance, two of the sailings include a new port of call in Messina, Italy, where guests can visit landmarks in Sicily such as Mount Etna, the highest and most active volcano in Europe—and the third features a return to the "Pearl of the Adriatic," Dubrovnik, Croatia, for the first time in half a decade.
Additional new ports of call in Europe include Gdynia, Poland; Nordfjordeid, Norway; Plymouth, England; and Zeebrugge, Belgium. This new collection of destinations is part of the Disney Magic's grand tour of Europe in Summer 2020, which begins with sailings through the Mediterranean and Greek Isles before heading to northern Europe in late summer for cruises to the Baltic, British Isles, and Norwegian fjords.
Along with an expanded European season aboard the Disney Magic, adventures will continue across the fleet with summer season sailings to Alaska, and all manner of tropical fun during itineraries in the Caribbean and Bahamas. For more information on all things Disney Cruise Line, visit DisneyCruise.com
Meet Steve's Inner Monologue: Ed Helms to Narrate Disneynature's Penguins
Let's face it: Penguins are some of the most adorable animals on planet Earth. So it's no wonder that our friends at Disneynature chose these cuddly aquatic birds as the subject of their latest theatrical feature. Well, now we know who'll be giving voice to said feature, which follows the antics of an Adélie penguin named Steve… actor Ed Helms!
The former Daily Show correspondent (and The Office's Andy Bernard) recently announced his participation in the film, which waddles—penguins are flightless, y'know—into theaters on April 17, just in time for Earth Day. "Disney movies are filled with poignancy and real emotion, but also are extremely funny and relatable—this movie is no different," Helms recently said. "I get to voice Steve's inner monologue as well as straight narration… It was a really fun challenge for me—a privilege getting to imagine what this penguin might be thinking—and I'm really excited about it!"
Directed by Alastair Fothergill and Jeff Wilson, Penguins is the eighth theatrical release for Disneynature—and their first-ever film to be released in IMAX format, celebrating 10 years since its first feature premiered in theaters. And for each ticket sold opening week, Disneynature will make a donation to the Wildlife Conservation Network (WCN) to help protect penguins across the southern hemisphere. Cool, huh?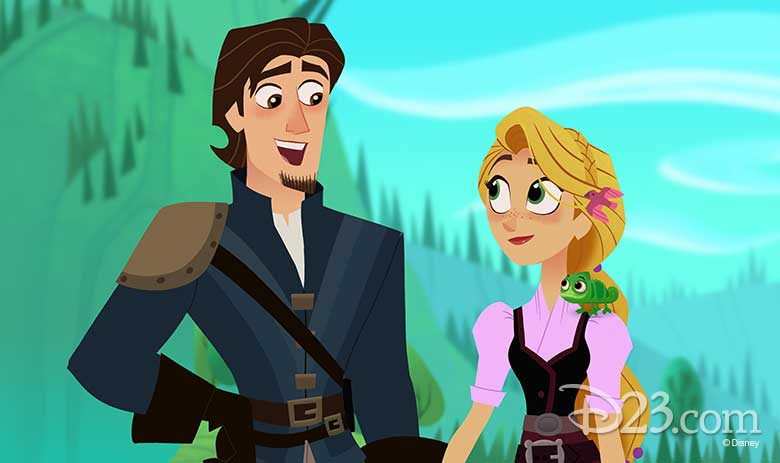 Exclusive Images from Rapunzel's Tangled Adventure
D23 was lucky enough to get our hot little proverbial hands on some super-fun—not to mention exclusive—images from this weekend's brand-new episode of Rapunzel's Tangled Adventure, airing on Disney Channel this Sunday, March 3. Take a look, and read more about what you can expect, by clicking here.
Captain Marvel Soars into Disney Parks in Just a Few Days…
With the arrival of Carol Danvers—aka Captain Marvel—on the big screen in just over a week, it's also time for her to make an appearance at Disney Parks around the globe!
Beginning in March, Captain Marvel will make her triumphant arrival inside Disney California Adventure park on an armored S.H.I.E.L.D. vehicle—escorted by a team of agents as she makes her way to Hangar 12 in the northeast corner of Hollywood Land for some truly Heroic Encounters. She'll also be touching down March 8 at Shanghai Disneyland, where she'll appear at the Pepsi E-Stage in Tomorrowland—and later in the month, on March 23, she'll be dropping into Disneyland Paris at the Blockbuster Café, in honor of Walt Disney Studios Park's Marvel Season of Super Heroes event.
Marvel Studios' Captain Marvel is an all-new adventure that follows the journey of ace Air Force pilot Carol Danvers as she becomes one of the most powerful heroes in the universe. When Earth is caught in the middle of a galactic war between two alien races, Danvers finds herself and a small cadre of allies at the center of the maelstrom. See it on the big screen beginning March 8.
A Historic Night at the 91st Oscars®
It was an evening filled with gorgeous gowns, memorable performances, and stars a-plenty—not to mention a few truly historic wins for both Disney•Pixar and Marvel Studios! Read up on what happened during the recent Academy Awards right here at D23.com.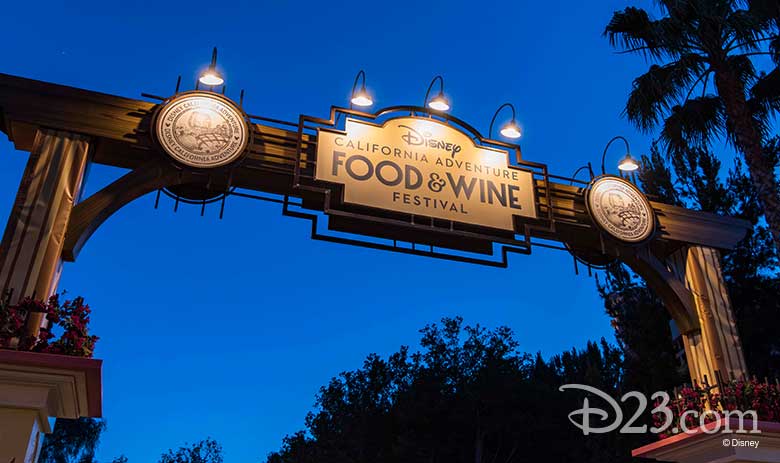 Your Guide to All Things Disney California Adventure Food & Wine Festival
If you've read News Briefs—or, really, D23.com in general—for any length of time, you know that we thoroughly enjoy ourselves some delectable Disney Parks eats and treats. There are so many options, we usually don't know where to begin! Thankfully, we've come up with a handy-dandy guide to this spring's Disney California Adventure Food & Wine Festival, which is sure to be memorable delicious… Click here for all the mouth-watering merriment.