By Karina Schink
Mickey Mouse isn't the only one celebrating a big one this year! The Walt Disney Company also marked its 95th anniversary in 2018. Back in 1923, Walt Disney signed his first contract for the Alice Comedies, and Walt Disney Productions was formed.
Since then, not only has that small company transformed into what we now know as The Walt Disney Company, but it hasn't stopped moving forward.
In honor of this achievement (and because 2019 is almost upon us), here are nine things we are looking forward to in the company's 95th year.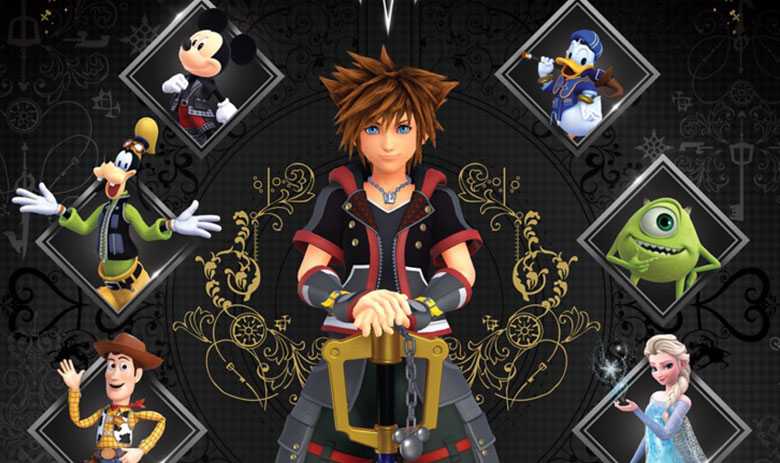 Kingdom Hearts III (January 29)
Sora is back and soaring to a console near you, joined with Disney and Pixar characters in the new Kingdom Hearts III. At D23 Expo Japan last year, we got a sneak preview of the game (the first of many!) and saw that the frights and delights of the game would deepen as we join Sora on a trip into a Monsters, Inc.-inspired world. As we've continued to count down the days until we could have our controllers in our hands, ready to play, more and more information has come our way. We know that Hiro, Baymax, and the entire team of Big Hero 6 will join in the fun as we glide into San Fransokyo, and hopefully there are more announcements to come! We're so excited to see Sora's story of the power of friendship unfold when the game is released on January 29.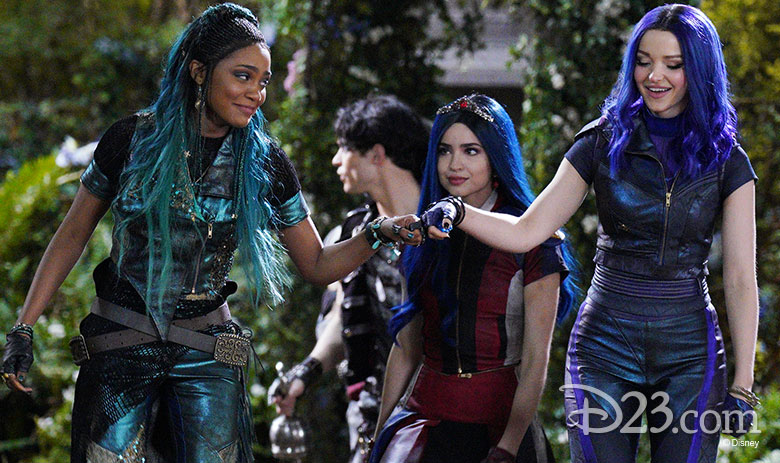 Disney Channel Original Movies
Kim Possible (February 15, 8 p.m. ET/PT)
Booyah! There's no point even asking what the sitch is, because we all know that Kim Possible and her nonstop(ish) partner Ron are heading back to our TVs in a new live-action Disney Channel Original Movie in February! Earlier this year, Disney Channel revealed who would be bringing to life some of our favorite 2-D heroes into new, fully fleshed-out forms. Newcomer Sadie Stanley will star as the leading lady herself, and Sean Giambrone (The Goldbergs) will be by her side as the lovable Ron Stoppable. That's all we know so far, so here's a little preview from Disney Channel that gives us an inside look at the most exciting sitch of all.
Descendants 3 (Summer)
They're baaaack… It's the "trequel" we've all been waiting for! Our favorite second-generation Disney villains are back with Descendants 3 coming in the summer of 2019. We've only been able to catch a quick glimpse at what the future holds for this evilly-rag and devilishly-tag team of Villain Kids. It may not be a lot, but it's certainly enough to keep our eyes locked and ready for any updates that come our way.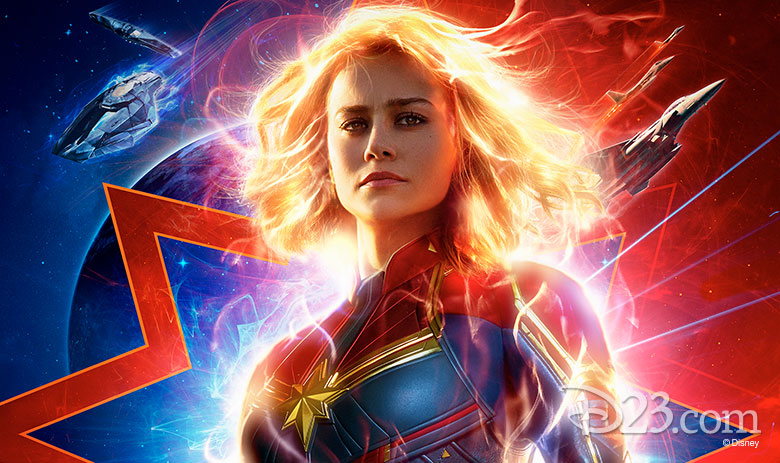 Marvel Movies
Captain Marvel (March 8)
Marvel Studios' next film goes higher, further, faster. We certainly don't need to remind you that our first glimpse of Brie Larson's Carol Danvers has officially landed. Marvel Studios released the trailer for the upcoming Captain Marvel earlier this year, and to be honest, we've been watching it on repeat. Captain Marvel herself—one of the most powerful Super Heros in the Marvel Cinematic Universe—officially lands in U.S. theaters on March 8.
Avengers: Endgame (April 26)
The dust hasn't quite settled yet since all of our favorite Super Heroes assembled in theaters for Avengers: Infinity War, and to be honest, we're still reeling from all the action. But, we're ready to brush off our suits and shine our shields, because the Avengers are coming back on April 26 in Avengers: Endgame.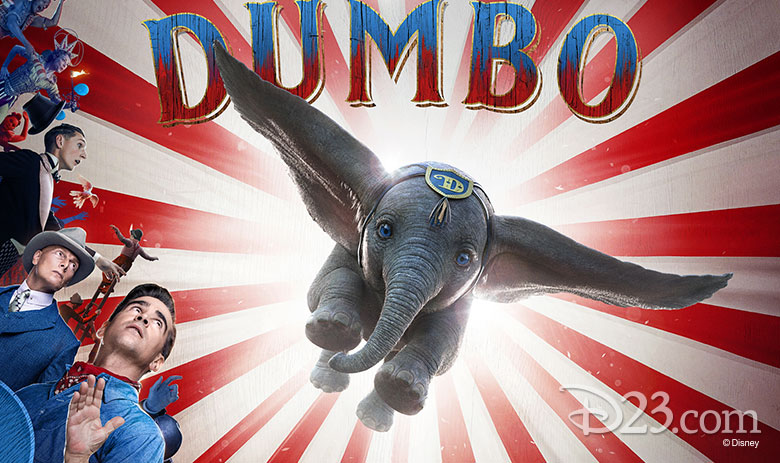 New Reimaginings
Dumbo (March 29)
The beloved pint-sized elephant is soaring back into our hearts with Tim Burton's take on the classic tale of Dumbo. The film stars Danny DeVito as circus owner Max Medici, and Disney veteran Colin Farrell as Holt Farrier. The new film is scheduled to fly into theaters on March 29, and everything else is irr-elephant, as far as we're concerned!
Aladdin (May 24)
Make way! Clear way in the ol' bazaar! Prince Ali, fabulous he, is making his way, magic carpet in tow, back to Agrabah in the live-action Aladdin, bringing a whole new world to theaters on May 24. We're planning to stay one jump ahead of the breadline as news rides in about this highly anticipated film.
The Lion King (July 19)
Even though Timon may disagree, we know you can't always put your behind in your past, so we're going to keep looking out over Pride Rock as the date for The Lion King draws closer and closer. Directed by Jon Favreau, this newly imagined take on the animated classic stars Donald Glover as the just-can't-wait-to-be king, Simba, and Beyoncé Knowles-Carter as Nala. So, everybody make sure to look left, to look right, because everywhere we looik, The Lion King is sure to be standing in the spotlight when the film makes a royal entrance in theaters on July 19.
Toy Story 4 (June 21)
A new chapter from the toy box is coming next June! Woody, Buzz, and the rest of the gang are back and ready for another larger-than-life (toy-sized) tale! Following the magical debut of Toy Story Land at Walt Disney World earlier this year, we're certainly feeling all of the buzz picking up, and we can't wait to see what adventure is next in store for our pint-sized friends.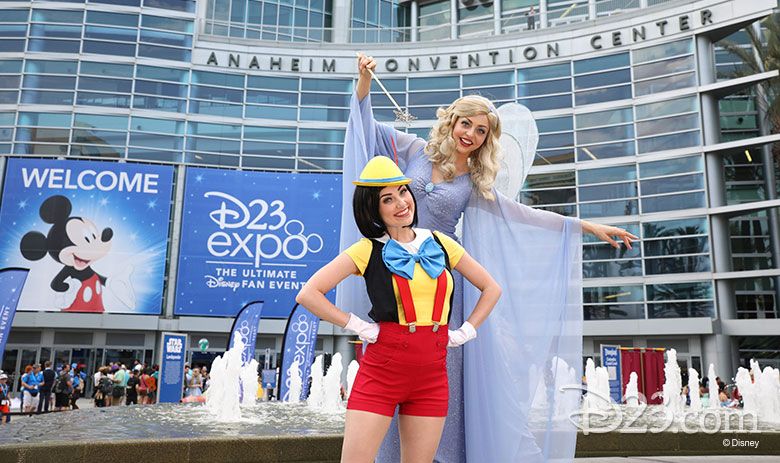 D23
D23 Expo (August 23–25)
It's almost that time again! The ultimate Disney fan event is back and better than ever! D23 Expo returns to Anaheim in August 2019. News and updates about the event are constantly coming in, so make sure you're checking our site to stay up to date on all the magical happenings. And, next year is a big one for D23, as we are celebrating our 10th anniversary on March 10!
Frozen 2 (November 22)
While most of the information about this follow-up to the 2013 blockbuster Frozen is still on ice, we know that Anna and Elsa are back for Frozen 2, which flurries to theaters on November 22. The Oscar®-winning team of directors Jennifer Lee and Chris Buck and producer Peter Del Vecho are returning to direct the second installment of the sisterly saga, and while we're anxious to see the next chapter of Arendelle's queen and princess, the wait never bothered us anyway.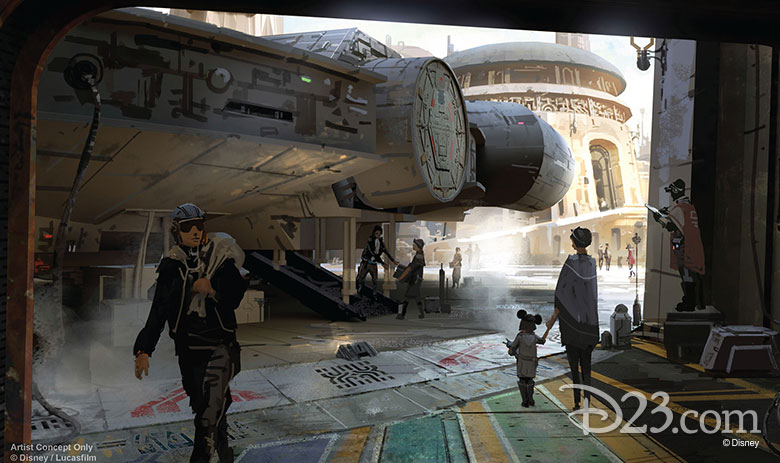 Star Wars
Star Wars: Galaxy's Edge (Summer 2019 at Disneyland and fall 2019 at Walt Disney World)
There are so many reasons we wish we could jump to lightspeed, but the opening of Star Wars: Galaxy's Edge is definitely at the top of the list. Opening at Disneyland in summer and at Walt Disney World in the fall, the new addition to the parks is bringing everything to please jedi, wookiees, sith, and droids alike. This year has been a force to be reckoned with, with out-of-this-world announcements and glimpses at what this galaxy, very, very near to us will hold. We've discovered Oga's Cantina, as and we're thrilled with the news that the Millennium Falcon will be landing, just in time for us to be able to take it for a spin.
Star Wars: Episode IX (December 20)
We're returning to a galaxy far, far away, and it's not soon enough! Star Wars: Episode IX is blasting into theaters next December 20, and we're soaking up every detail we can get until then! So far, we know that the Star Wars legacy lives on, as the late Carrie Fisher will appear in the next installment, using previously unreleased footage. Lucasfilm also announced that Mark Hamill, Anthony Daniels, and Billy Dee Williams will return to the screen to reprise their iconic roles. And, of course, with returning cast members Daisy Ridley, Adam Driver, John Boyega, Oscar Isaac, Lupita Nyong'o, Domhnall Gleeson, Kelly Marie Tran, Joonas Suotamo, and Billie Lourd on board, new favorite heroes and villains will be back, as well. While not even doing the Kessel Run in under 12 parsecs is fast enough for us, we're going to keep using the force in an attempt to summon new updates!