By Jocelyn Buhlman
If you've been keeping up with all the magic from D23 Expo Japan 2018, you know that there was a much-anticipated announcement that is very dear to many fans' hearts. Fans were thrilled when SQUARE ENIX® and Disney announced a new Disney•Pixar world inspired by Monsters, Inc. in Kingdom Hearts III.
Two new trailers were unveiled during the Expo and took viewers deep into the frights and delights of the animated classic as Sora, Donald, and Goofy transform into monsters to blend into the Monstropolis cityscape.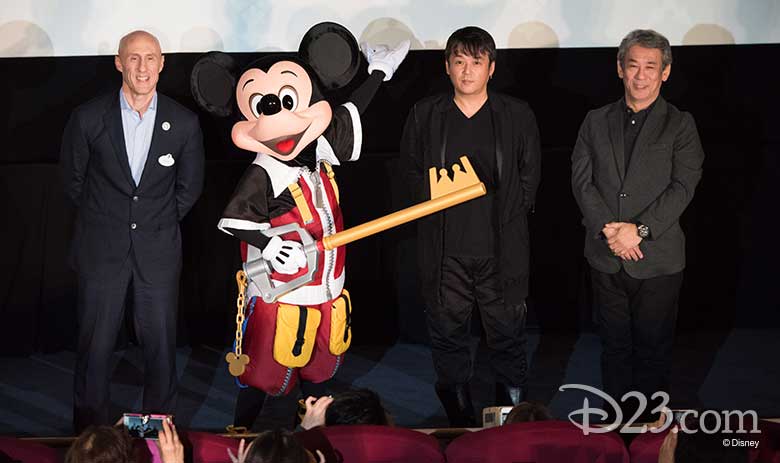 As part of a continued first-time partnership with Disney•Pixar for for the Kingdom Hearts games, Sora and his companions join forces with Mike Wazowski and James P. "Sulley" Sullivan, with a special appearance by Boo. Fright team all-stars Mike and Sulley lend their scaring talents and special combination attacks against their enemies.
But we're not just visiting Monstropolis! SQUARE ENIX also revealed new cutscenes and gameplay from the Toy Story world, which was originally announced at D23 Expo 2017, along with the brand-new reveal that Disney princess Rapunzel (Tangled) will be a playable team member. Fans also witnessed new towering Keyblade transformations, a new Magic Link System featuring Ariel (The Little Mermaid), the return of Dream Eater, "Meow Wow," and KINGDOM HEARTS villains Marluxia and Vanities.
Fans were also treated to a second trailer teasing a mysterious meeting between Riku and King Mickey, and the announcement of a new theme song by series veteran singer Hikaru Utada, titled "DON'T THINK TWICE."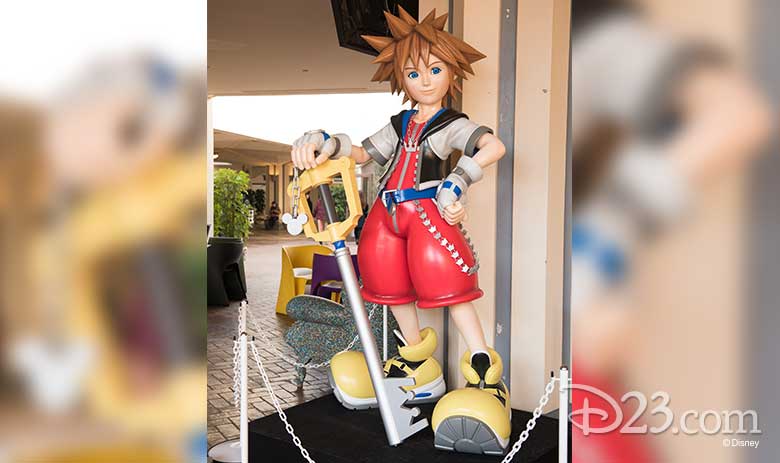 All weekend at D23 Expo Japan 2018, fans have shared their love for the Kingdom Hearts games. The statue of Sora at Ikspiari has been a popular photo location, giving fans a chance to pose with one of their favorite characters. The excitement levels will continue to rise until the game's release later this year.