By Jocelyn Buhlman
What would be your first adventure if you lived in the Star Wars galaxy? Some would begin their training as a Jedi Knight, others might sign up to join a ragtag group of rebels in saving the universe, but the rest of us… well, sometimes we just want to grab our favorite Wookiee and get up to no good at the local cantina.
Star Wars: Galaxy's Edge promises to make that dream a reality with Oga's Cantina at Black Spire Outpost. Disney Parks Blog just announced this local hive of scum and villainy, which will begin serving galactic guests in 2019.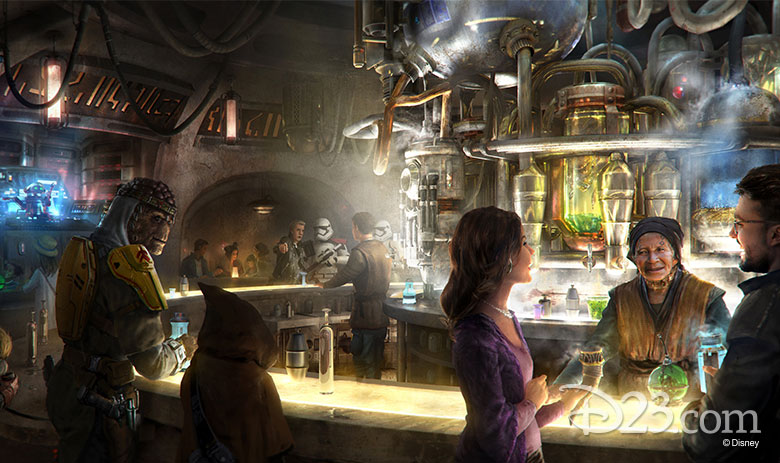 Meet Oga Garra
Oga Garra is a mysterious alien proprietor with a strict code of conduct. Can she keep the most wild of her patrons under control? On this smuggler's outpost, we can't be too sure. One thing's for sure: If you're up to no good and on the run, this cantina is the exact place you need to be to avoid the authorities—and maybe overhear a thrilling story or two!
Planetary Potions
While you're dodging stormtroopers (or that Aqualish who beat you at sabacc), why not stop and quench your thirst? Sample famous concoctions full of out-of-this-world ingredients, served up in unique vessels. Whether you're seeking a celestial spirit, or something more kid-friendly, Oga has something for everyone!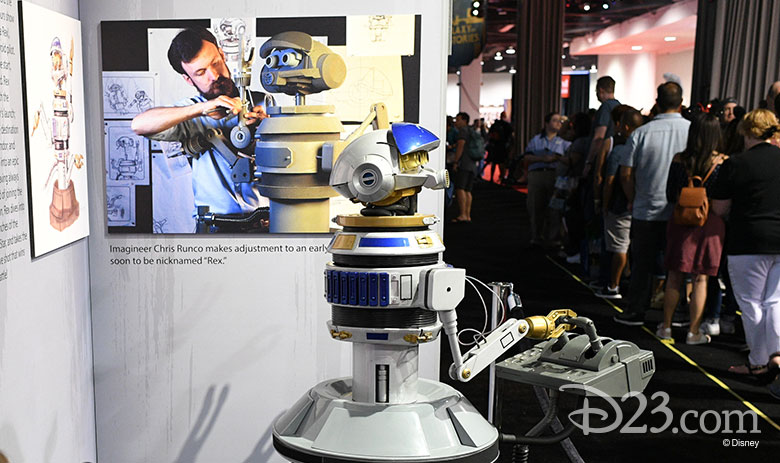 Still Getting Used to His Programming
As first revealed at D23 Expo 2017, Star Tours' most famous first-time pilot found himself a new job he (might) be better at: RX-24 provides the musical entertainment we've all come to expect from the local intergalactic cantina. He still has his quirky and talkative personality, of course—and he's still trying his best.
We're at the edge of our seats waiting for Star Wars: Galaxy's Edge to open at Disneyland Resort and Walt Disney World Resort in 2019. Stay tuned right here on D23.com for more out-of-this-world updates on and this new Disney Parks adventure.