By Jocelyn Buhlman
Our weekend just made the jump to light speed with the news that Star Wars: Episode IX will begin filming at London's Pinewood Studios on August 1, 2018. The last movie in the new trilogy, following our heroes Rey, Finn, and Poe Dameron (and adorable droid BB-8), has been eagerly awaited since the moment the credits rolled on Star Wars: The Last Jedi, and J.J. Abrams (Star Wars: The Force Awakens) returns to bring their adventures to a close, based a screenplay he co-wrote with Chris Terrio.
While the new film is shrouded in secrecy (what else did you expect?), here's what we do know so far:
Familiar and New Faces of the Force
For the latest installment in this intergalactic saga, expect to see returning cast members such as Daisy Ridley, Adam Driver, John Boyega, Oscar Isaac, Lupita Nyong'o, Domhnall Gleeson, Kelly Marie Tran, Joonas Suotamo, and Billie Lourd. Joining them will be Disney Legend Mark Hamill, along with veteran Star Wars actors Anthony Daniels, and Billy Dee Williams, who will reprise his role as our favorite smuggler with swagger, Lando Calrissian.
Newcomers Naomi Ackie and Richard E. Grant will join the cast, as yet-unannounced characters in the ever-expanding Star Wars Galaxy.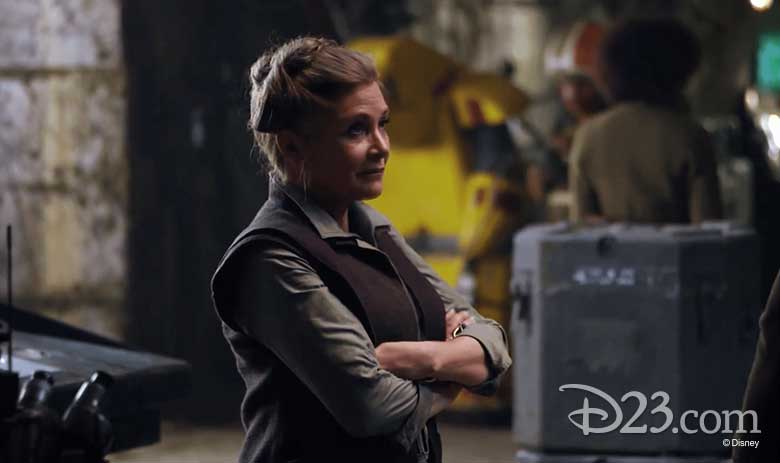 Continuing a Legacy
Starwars.com revealed that Leia Organa will return in Star Wars: Episode IX, portrayed by Disney Legend Carrie Fisher, using previously unreleased footage from Star Wars: The Force Awakens.
"We desperately loved Carrie Fisher," said director J.J. Abrams. "Finding a truly satisfying conclusion to the Skywalker saga without her eluded us. We were never going to recast, or use a CG character. With the support and blessing from her daughter, Billie, we have found a way to honor Carrie's legacy and role as Leia in Episode IX by using unseen footage we shot together in Episode VII."
Settling the Score
What would a new Star Wars film be without its iconic score? Composer John Williams, who has made musical magic for the previous eight Star Wars films, returns to finish the Skywalker saga with a brand-new score for Episode IX.
Mark Your Calendars
It's been a long journey across the galaxy, and the latest trilogy following the Skywalkers and their friends (and enemies!) will soon be coming to a close. Are you ready? Mark your calendars for December 2019 and get ready to go, once again, back to a long time ago in a galaxy far, far away….