By D23 Team
For Disney, 2019 was one of the most exciting and momentous years in the Company's history—from record-breaking box-office returns and huge theme park expansions, to the acquisition of 20th Century Fox and the launch of the game-changing Disney+. What a year! And 2020 is looking to be just as exciting. We can't wait for Mickey & Minnie's Runaway Railway to open at Disney's Hollywood Studios or for Marvel Studios' Black Widow to headline her own film or for the epic return of Star Wars: The Clone Wars on Disney+, and so much more! Here's a roundup of the new Disney experiences and entertainment we're looking forward to in 2020.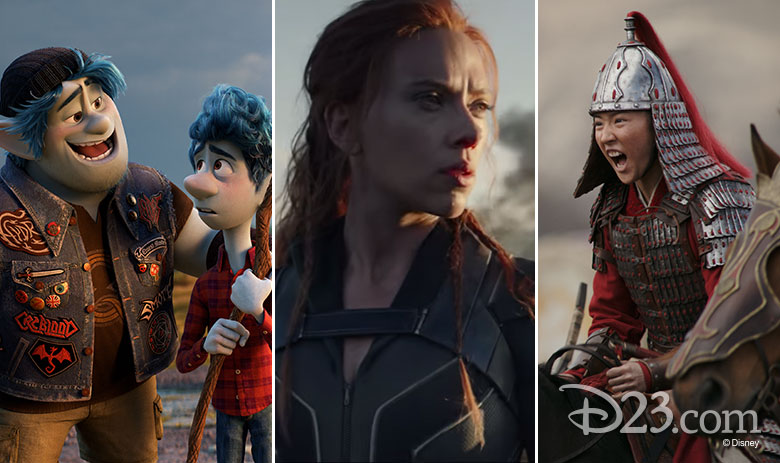 Upcoming Films
If you thought 2019 was an epic year in film, you ain't seen nothing yet! In March, director Niki Caro and actress Yifei Liu bring the story of China's greatest warrior to life with the live-action story of Mulan. Another highly anticipated live-action film is Jungle Cruise, inspired by the Disney attraction and starring Dwayne Johnson and Emily Blunt.
After the epic conclusion to the Infinity Saga, the Marvel Cinematic Universe enters a new phase with Black Widow; Scarlett Johansson returns in the title role and leads a cast that includes O-T Fagbenle, David Harbour, Florence Pugh, and Rachel Weisz. New titles from 20th Century Fox include Underwater, The Call of the Wild (starring Harrison Ford), The New Mutants, Free Guy, Bob's Burgers, The King's Man, and more.
We'll get not one but two(!) movies from Pixar Animation Studios—for the first time since 2017—when Onward and Soul open in March and June, respectively. And as we first revealed at D23 Expo 2019, Raya and the Last Dragon opens in November. Finally, Christmas comes early with Steven Spielberg's adaptation of the Broadway musical West Side Story, starring Ansel Elgort as Tony and newcomer Rachel Zegler as Maria.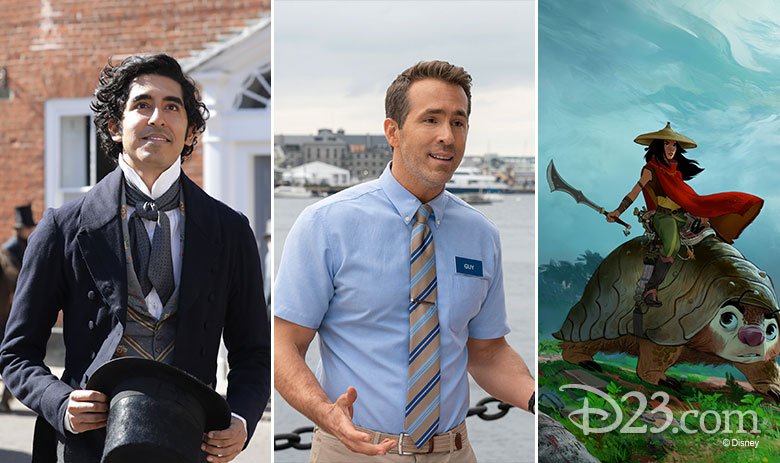 Below is the full list of film titles being released in 2020:
01/10: Underwater (FOX)
02/21: Call of the Wild (FOX)
02/28: Wendy (FSL)
03/06: Onward (DIS)
03/27: Mulan (DIS)
04/03: The New Mutants (FOX)
04/17: Antlers (FSL)
05/01: Black Widow (DIS)
05/08: The Personal History of David Copperfield (FSL)
05/15: The Woman in the Window (FOX)
05/29: Artemis Fowl (DIS)
06/19: Soul (DIS)
07/03: Free Guy (FOX)
07/17: Bob's Burgers (FOX)
07/24: Jungle Cruise (DIS)
08/07: Empty Man (FOX)
08/14: The One and Only Ivan (DIS)
09/18: The King's Man (FOX)
10/09: Death on the Nile (FOX)
11/06: The Eternals (DIS)
11/25: Raya and the Last Dragon (DIS)
12/18: West Side Story (FOX)
12/25: The Last Duel (FOX) (Limited)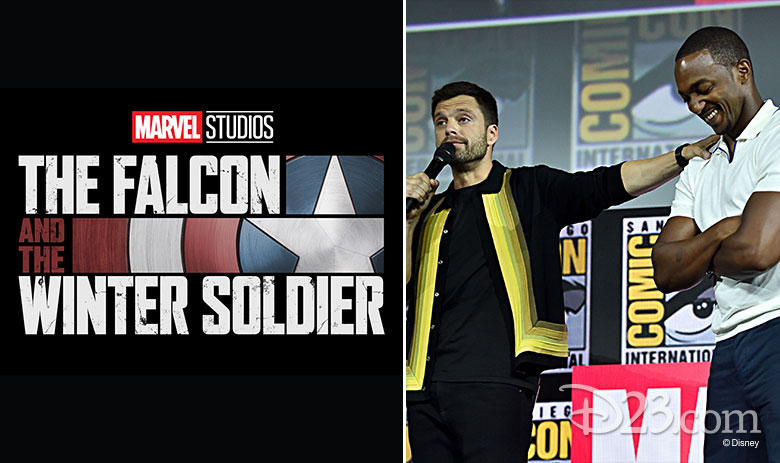 What's Coming to Disney+
With must-watch originals that include The Mandalorian, Lady and the Tramp, and Togo, we've been glued to Disney+ since its November 13 debut, and we're planning to stream our way through 2020. The can't-miss season finale of High School Musical: The Musical: The Series is right around the corner on Friday, January 10, and it's just the start of all that's new for next year, with the new series Diary of a Future President set to debut on January 17.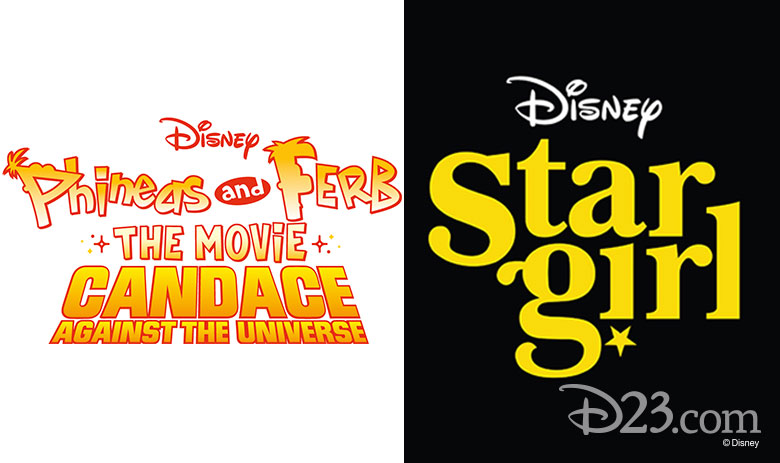 The new year also brings the features Stargirl and Timmy Failure: Mistakes Were Made—both based on bestselling books; the return of Lucasfilm's animated series Star Wars: The Clone Wars; and new adventures in Danville via The Phineas and Ferb Movie: Candace Against the Universe. And the Marvel Cinematic Universe comes to Disney+ in a brand-new way with The Falcon and The Winter Soldier, with Anthony Mackie and Sebastian Stan reprising their fan-favorite roles.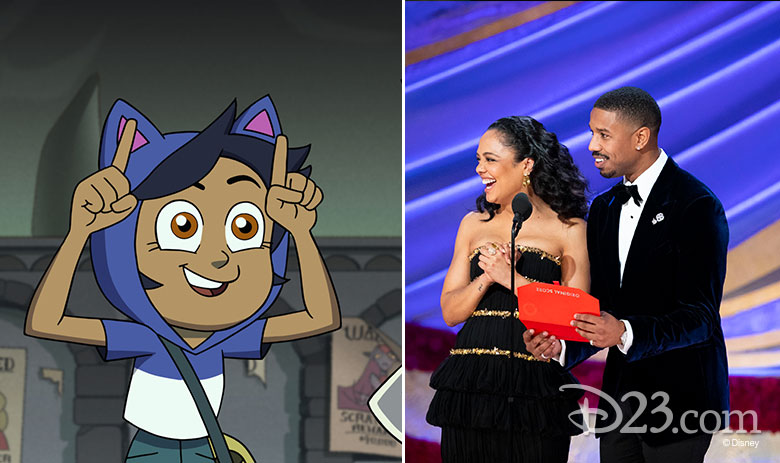 Walt Disney Television
We have several important dates with the couch already planned for 2020, courtesy of our friends at Disney Channel. The new animated series The Owl House premieres on Friday, January 10 (8:45 p.m. EST), on Disney Channel and DisneyNOW. The fantasy-comedy series follows Luz, a self-assured teenage girl, who finds herself transported to a mysterious world where she pursues her own magic-making dreams by serving as apprentice to the rebellious witch Eda.
There's a big red circle on our calendar around Sunday, February 9, when the 92nd Oscars® are broadcast live on ABC. And we'll be spending Valentine's Day among zombies and cheerleaders: ZOMBIES 2, the follow-up to the top-rated Disney Channel Original Movie ZOMBIES, premieres February 14 at 8 p.m. EST on Disney Channel and Disney NOW. Meg Donnelly and Milo Manheim reprise their roles of Addison and Zed, respectively, in the DCOM.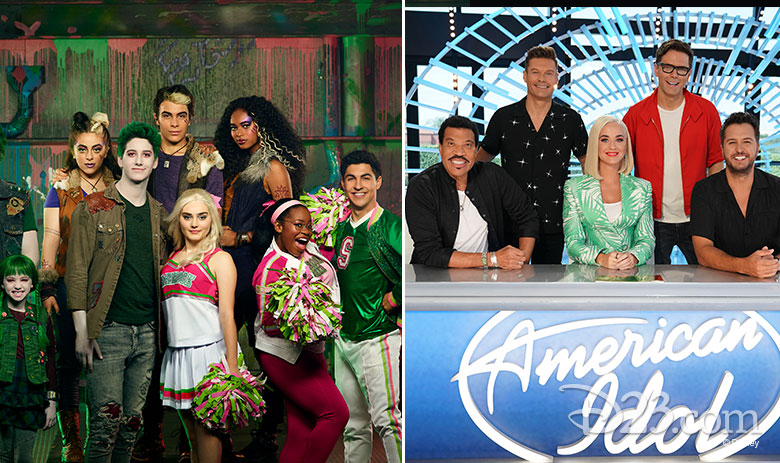 On February 16, American Idol returns to ABC (8–10 p.m. EST), with all-star judges Luke Bryan, Katy Perry, and Lionel Richie back behind the judges' table and Ryan Seacrest presiding over the iconic singing competition as host.
What We're Looking Forward To at Disney Parks in 2020!
If you're heading to Disney Parks and Resorts around the world in 2020, you can look forward to some incredible new entertainment, thrilling new attractions, and even brand-new lands sure to delight every Disney fan! D23 Expo 2019 attendees were surprised with some sneak peeks at what's to come next year (and beyond)—including the new Avengers Campus at Disney California Adventure park; Star Wars: Rise of the Resistance opening inside Star Wars: Galaxy's Edge at Disneyland; "New Fantasyland" debuting at Tokyo Disneyland; and Mickey & Minnie's Runaway Railway opening at Disney's Hollywood Studios at Walt Disney World Resort. And the good news is, so many of these highly anticipated adventures are now just over the horizon!
Mark your '20 calendars for the following Disney Parks fun: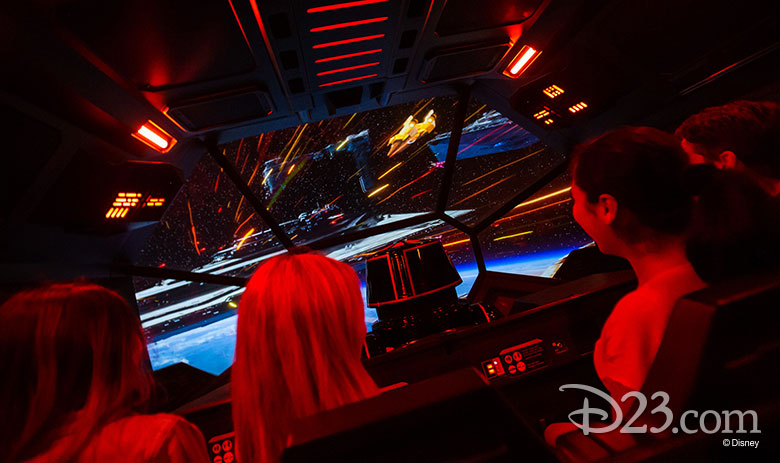 Star Wars: Rise of the Resistance at Disneyland Park
Opening January 17, 2020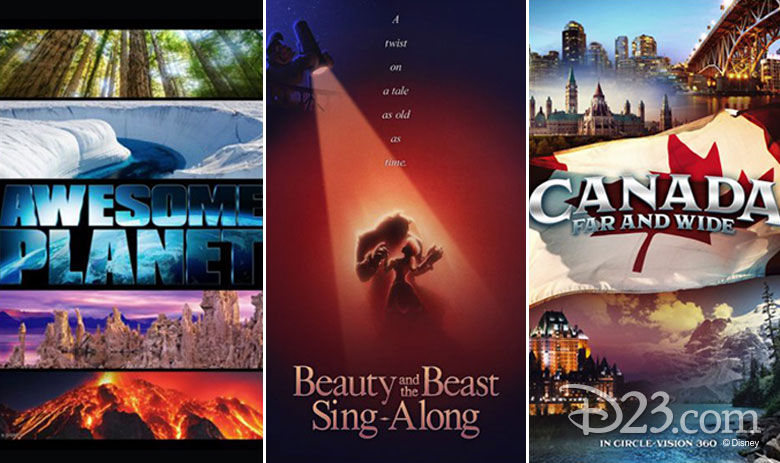 Awesome Planet at Epcot at Walt Disney World Resort
Beauty and the Beast Sing-Along at Epcot
Canada Far and Wide in Circle-Vision 360 at Epcot
New films coming to The Land Pavilion, the France Pavilion, and the Canada Pavilion (respectively) beginning January 17, 2020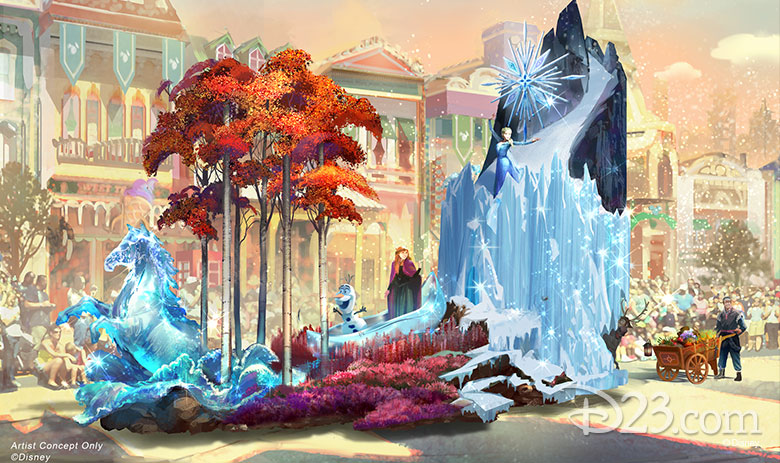 Magic Happens at Disneyland Park
Brand-new daytime parade debuting February 28, 2020
Space 220 Restaurant at Epcot
Opening this winter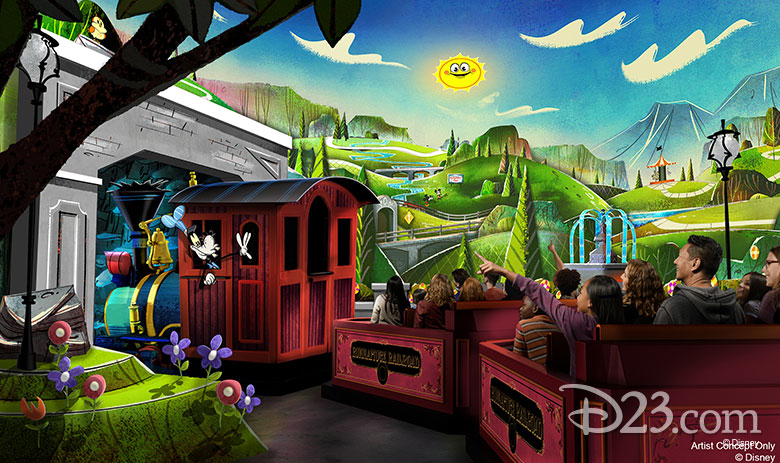 Mickey & Minnie's Runaway Railway at Disney's Hollywood Studios
First-ever ride-through attraction featuring Mickey Mouse and Minnie Mouse opening March 4, 2020
Drawn to Life Presented by Cirque du Soleil & Disney at Disney Springs at Walt Disney World Resort
Brand-new show begins previews on March 20, 2020, with its official premiere on April 17—tickets available now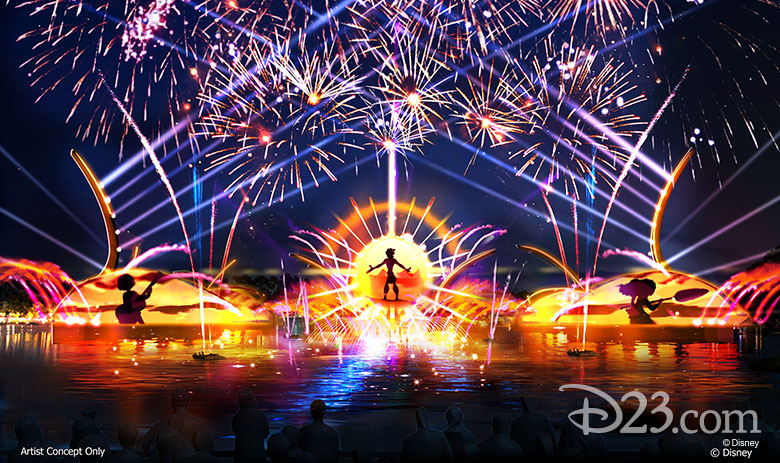 Harmonious at Epcot
New nighttime spectacular follows the limited-time run of Epcot Forever in 2020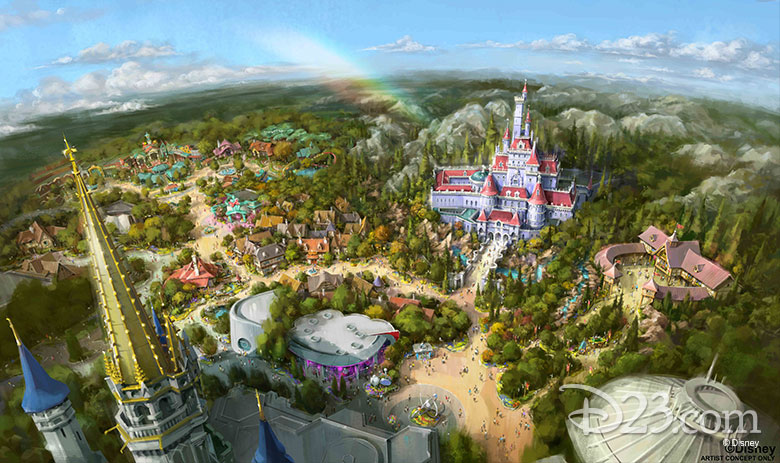 "New Fantasyland" Opens at Tokyo Disneyland
New area featuring the Enchanted Tale of Beauty and the Best attraction and indoor Fantasyland Forest Theatre, debuting April 15, 2020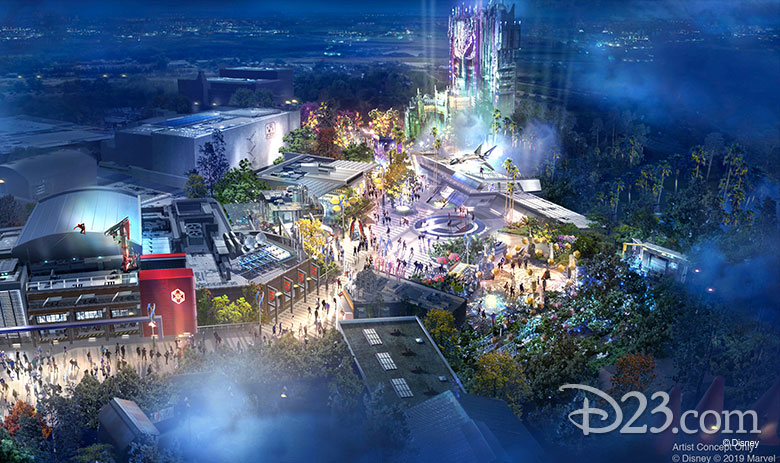 Avengers Campus at Disney California Adventure Park
Opening Summer 2020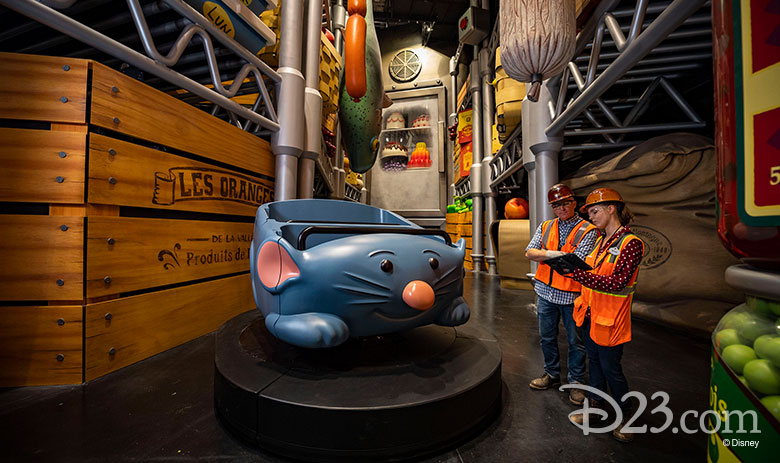 Remy's Ratatouille Adventure at Epcot
Based on the popular attraction at Disneyland Paris and the hit Disney and Pixar film, opening in the France pavilion in Summer 2020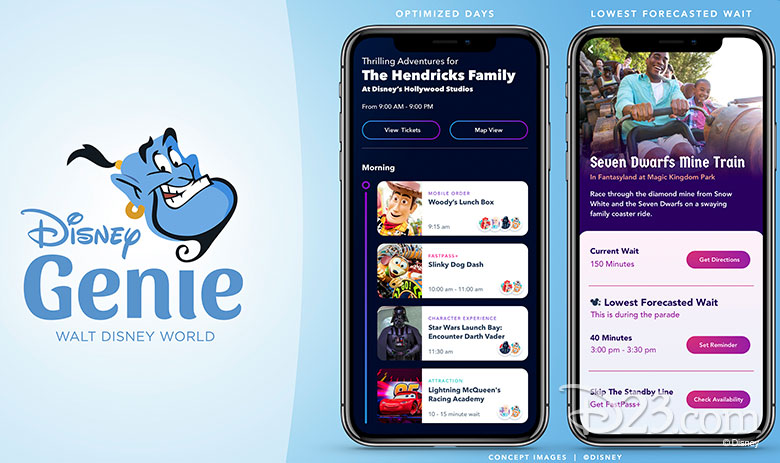 Disney Genie at Walt Disney World Resort
The revolutionary new digital offering debuts late 2020
D23 Events in 2020
It's hard to top D23's spectacular events of 2019—from screenings of beloved films, to groovin' with Mickey and Minnie at San Diego Comic-Con, to the epic 10th anniversary edition of D23 Expo—but 2020 is already shaping up to be a year chock full of events and experiences to thrill every member of your family. So check your map, pack your bags, and get ready to chart a course for these D23 events in 2020 celebrating all the extraordinary worlds of Disney. From the sun-soaked beaches of Aulani, A Disney Resort & Spa, to the storied stages of The Walt Disney Studios backlot, to a brand-new exhibit commemorating half a century of the Walt Disney Archives, D23's experiences in 2020 will transport members like never before. Here are just a few highlights to circle on your calendar.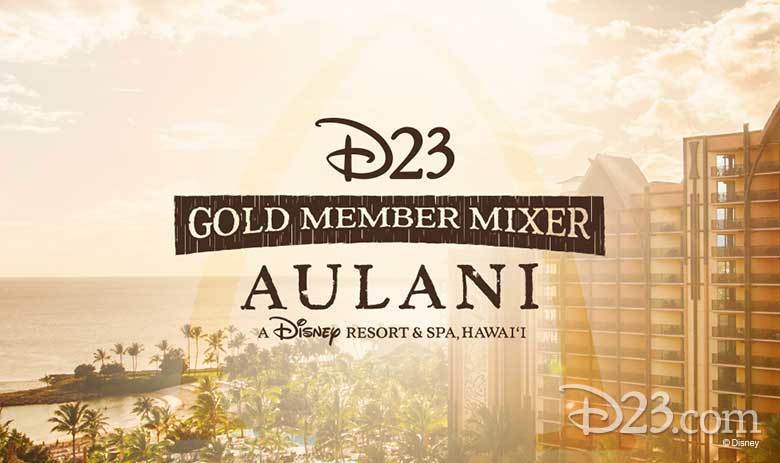 January 8: Member Mixer at Aulani, A Disney Resort & Spa
What better way to start 2020 than at the D23 Gold Member Mixer at Aulani, A Disney Resort & Spa, located in Kapolei, Hawai'i? We couldn't be more excited to meet everyone there to kick off D23's exciting 2020 adventure in tropical style!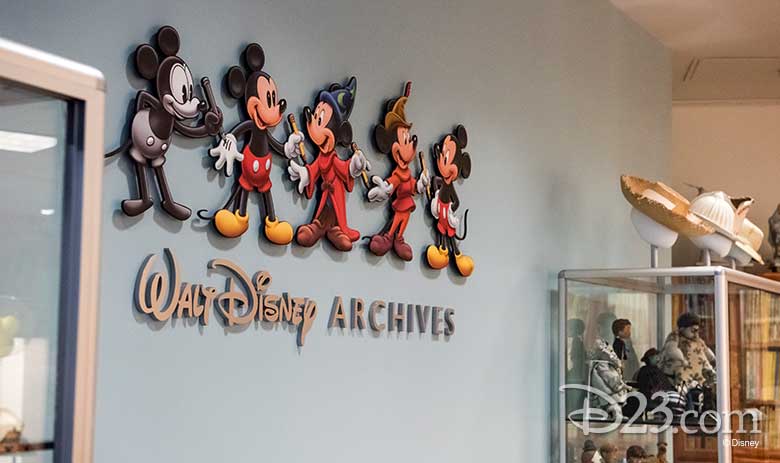 March: D23 Celebrates 50 Years of The Walt Disney Archives
Fifty years ago, Disney Legend Dave Smith began what has become a cultural institution—the Walt Disney Archives—and this year the Bowers Museum in Santa Ana, California, will host Inside the Walt Disney Archives: 50 Years of Preserving the Magic, offering a rare look at some of the treasures from the Archives. The 10,000-square-foot traveling exhibit opens to the public on March 7, 2020. D23 Gold Members are invited to a special Grand Opening Preview of Inside the Walt Disney Archives: 50 Years of Preserving the Magic at the Bowers Museum on Wednesday, March 4. Then, to celebrate the actual anniversary of the founding of the Archives on June 22, D23 will hold a special "birthday party" at the Bowers Museum.
But there's more: The Archives will partner with the El Capitan Theatre in Hollywood for special El Cap Throwback screenings during the year. Also, D23's Behind the Scenes Experience: A Day at the Studio Lot events in 2020, held exclusively for Gold Members of D23, will offer a rare glimpse into how the Archives preserves the magic of The Walt Disney Company. And all Official Walt Disney Studios Tours in 2020, presented by D23, will include a special gift for guests themed to the 50th anniversary.
Movie Screenings
This year, D23 will host twice as many Magical Screenings in select cities around the country, celebrating the milestone anniversaries of such films as The Three Caballeros, A Goofy Movie, Pocahontas, The Emperor's New Groove, and The Aristocats.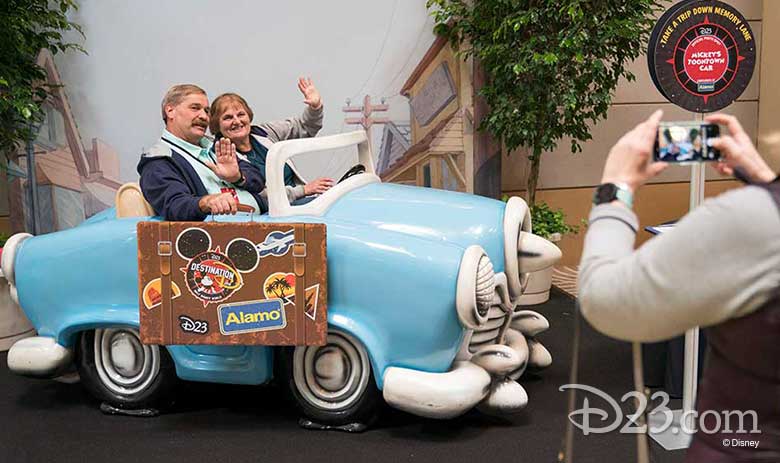 November 20–22: D23 Desination D: Fantastic Worlds
Later in what is already shaping up to be an incredible year of events, Destination D returns to Walt Disney World November 20–22 and will honor Disney's many magical places, from the extraordinary to the fantastical. In addition, the Walt Disney Archives is creating an all-new exhibit that will include 50 iconic treasures, representing the 50 years of the Archives. And Walt Disney Imagineering's store, Mickey's of Glendale, will once again open a pop-up shop featuring exclusive items.
Those are just some of the events that D23 Members can experience in 2020. Read more to find out a full list of upcoming events.