On December 3, we presented exclusive artwork created just for D23 Members by Disney artists Dave Pacheco (Disney Consumer Products), Alex Maher (Disney Design Group), and Brian Crosby (Marvel Themed Entertainment). Today, three more artists present holiday cards to share the spirit of the season in unique Disney fashion.
From all of us to all of you, we hope you enjoy the yuletide charm of these special pieces!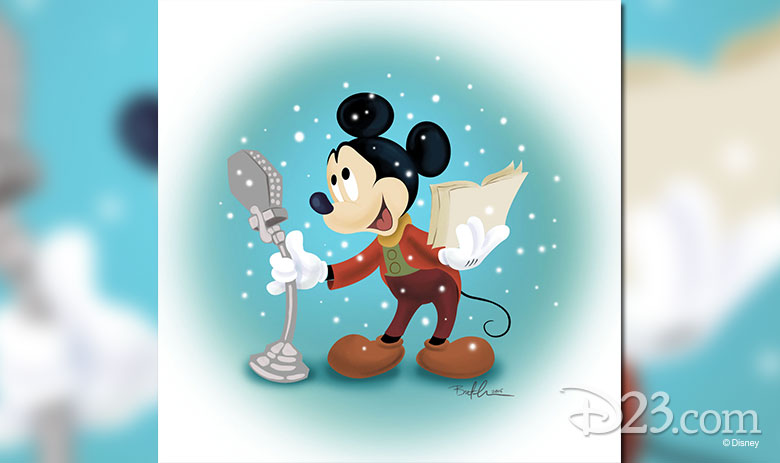 In this piece, artist Bret Iwan, who provides the voice of Mickey Mouse, pays tribute to the legacy of Disney Character Voices and the Academy Award-nominated Mickey's Christmas Carol (1983). Here, Mickey dons his Bob Cratchit wardrobe to deliver lines from the beloved holiday classic, for which Disney Legend Wayne Allwine, the former and longtime voice of Mickey, performed the role.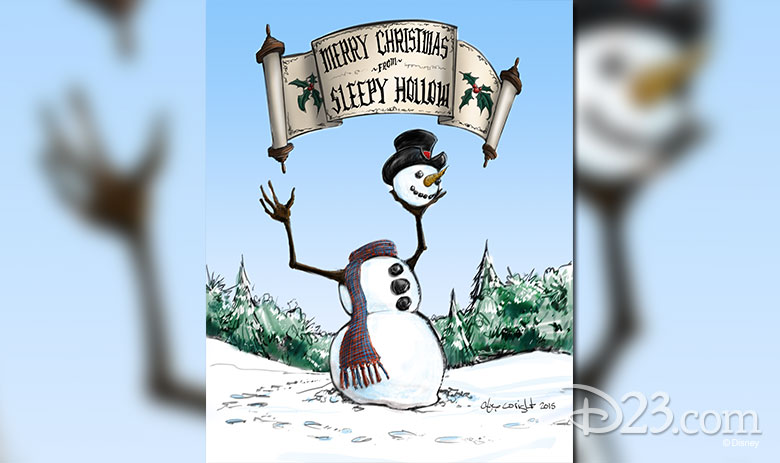 Alex Wright, Creative Director, Walt Disney Imagineering, helps elucidate what goes on at Sleepy Hollow, New York State… When wintry weather spreads 'cross the land, a snowman holds his noggin in his hand! (Let's just say the snowman seems much friendlier than his Halloween counterpart.)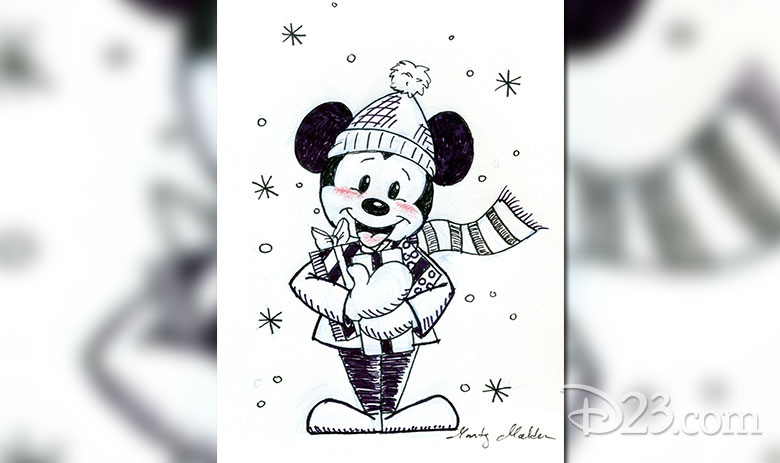 This adorable sketch of Mickey Mouse by Monty Maldovan, Senior Designer, Disney Store, reminds us that Christmas is just around the corner. It looks like Mickey hasn't forgotten to get gifts for a special friend—perhaps they're for you!