By Zach Johnson
In 2009, the groundbreaking comedy series Modern Family debuted on ABC, forever changing the landscape of television—not to mention the lives of its stars. Ahead of the hourlong series finale, airing April 8 at 9|8c, stars Aubrey Anderson-Emmons, Reid Ewing, Nolan Gould, and Jeremy Maguire recall their favorite memories from making the Emmy® Award-winning sitcom and reflect on growing up alongside their characters.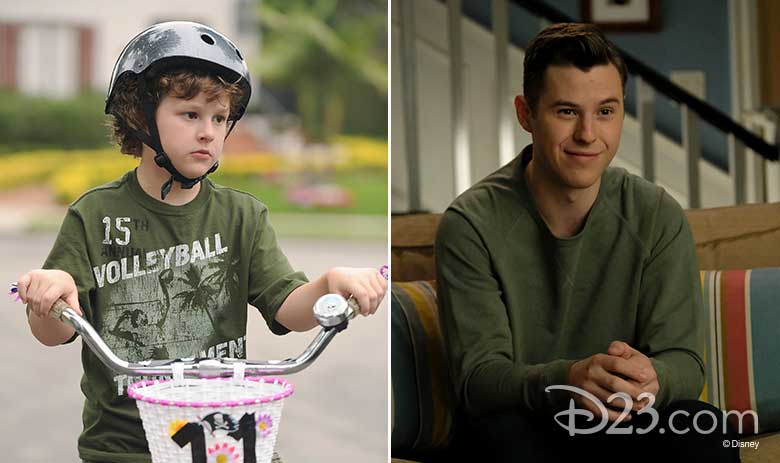 "Eleven years? It just kind of feels like a number; it doesn't mean anything until you think, 'Oh, I was 10 years old. I was 4-foot-4. I wasn't even allowed to ride the big rides at Disneyland!'" says Nolan Gould, who plays Luke Dunphy. "Suddenly I'm 21 years old and I've practically doubled in size. I've changed. I grow facial hair now! Things like that really remind us and give other people an idea of how much has changed in each of our lives throughout that time, and how Modern Family has been a part of it the whole time."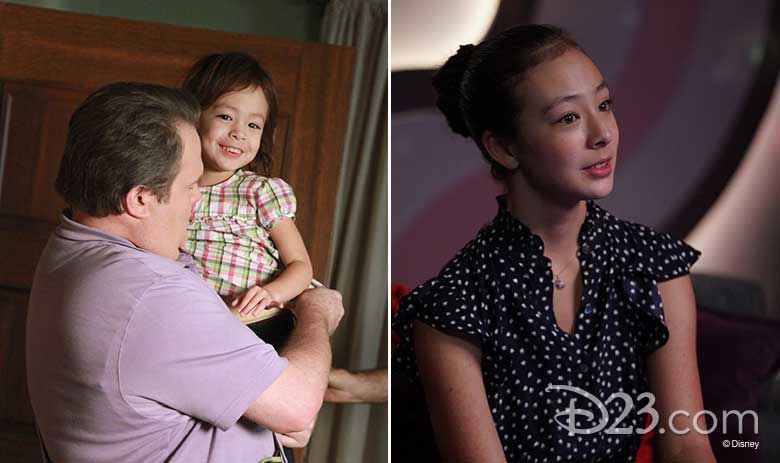 At age 4, Anderson-Emmons joined the series in its third season, playing Lily Tucker-Pritchett, the daughter of Cameron Tucker (Eric Stonestreet) and Mitchell Pritchett (Jesse Tyler Ferguson). "All I've known is this show—nothing else. I can't imagine being 'normal,'" Anderson-Emmons says. "I'm only 12 years old, so I can't retire like Ed O'Neill! But it's interesting having the show end, because I don't know my life without it."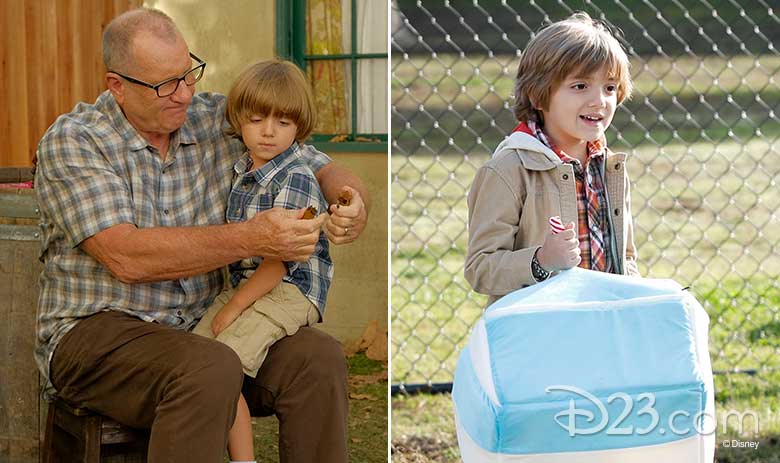 Similar to Anderson-Emmons, Maguire was 4 years old when he joined the Modern Family cast in season seven as Joe Pritchett, the son of Jay Pritchett (O'Neill) and Gloria Pritchett (Sofía Vergara). Although Modern Family is ending, Maguire says the cast's familial bonds will surely continue. "I'm feeling sad and mopey, but I'm also feeling really happy about it ending because all the people on the show are going to move on to other things," he says. "I'm really happy because I'll be able to say, 'Oh, look! I know him or her.' I guess I'm kind of happy and I'm kind of sad. I'm, like… mild."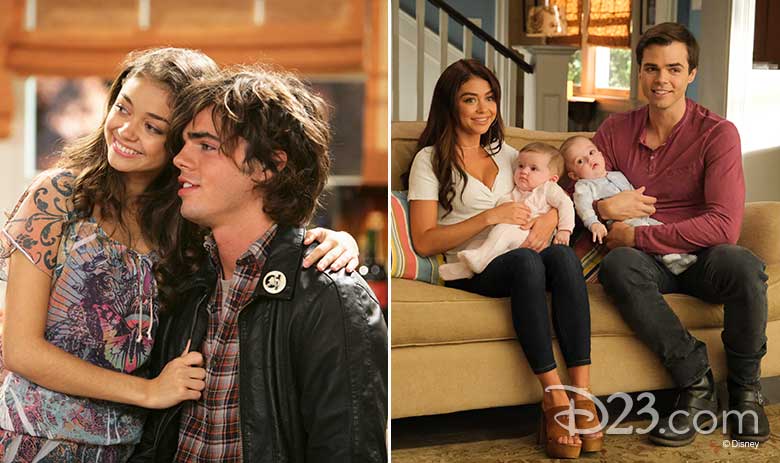 Ewing, meanwhile, began making semi-regular appearances as Dylan Marshall in 2009. He's since become a series regular, and his character married Haley Dunphy (Sarah Hyland), fathered twins, and became a nurse. "This has been the greatest opportunity ever," Ewing admits. "It's also given me a lot of purpose. Pretty much any time they brought me back, it was a total surprise. So, I'm really happy that it turned out this way."
Modern Family became famous for attracting high-profile guest stars, from David Beckham to Nathan Lane. Anderson-Emmons and Maguire pick Rachel Bay Jones and Thomas Lennon, respectively, as two of their favorites, while Gould needs a minute to pick just one. "We had like over 100 really awesome guest stars over the years," Gould says with a laugh. "I guess Adam Devine. I'm a big fan of his, so having him on the show as Andy was pretty incredible. I miss having him around. He was a great addition."
The series also took the cast around the world, from Australia to Europe. One of the more recent episodes, set in Paris, is one of Maguire's favorites. "It was really cool and so fun! All the people were really nice. I liked seeing all the beautiful sites, like the Eiffel Tower and Notre Dame," he shares. "I cried at Notre Dame because it was so beautiful!"
Gould's favorite vacation episode occurred midway through season five. "I love the Australia episode… and not just because it was so fun to shoot and the cast got a free vacation," he jokes. "I just think it's a funny episode—a big family vacation gone wrong!"
Although the series finale was announced last year, it's only now starting to sink in for the cast. "This whole season, I've been focusing on work, work, work. I've been in denial about the show ever ending," Gould says. "It's incredibly surreal to talk about it."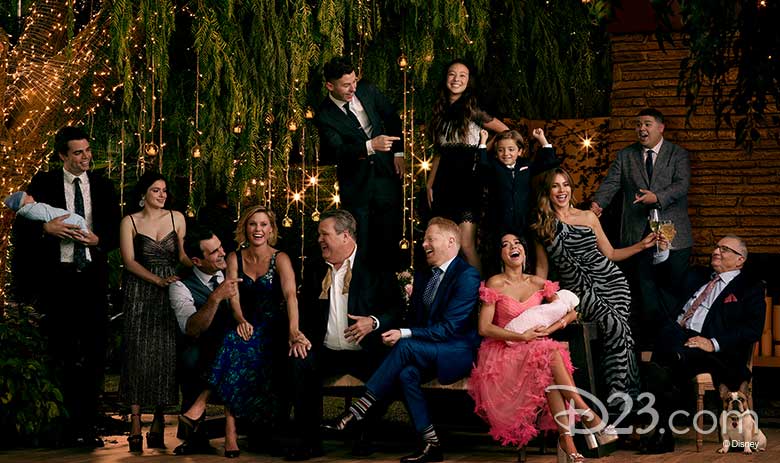 "For the most part, it feels just like another day, because our show is awesome," Gould continues. "I mean, it is work. It's getting up at 5 a.m. and sitting in rush hour traffic and memorizing lines and hitting your mark. But it's easy to get caught up in the fun of being with the people you love, so it's easy to just pretend that it's not happening. But then there are these moments that stick out—like when we wrapped the Christmas episode and we were like, 'Whoa, this is our last holiday episode. That's something we're known for and we're no longer going to be doing this.' We've had these little moments, like, 'Whoa, this is our last Christmas, our last Thanksgiving, our last Halloween…' It won't feel real until we film the last episode and we'll be like, 'Whoa, this is our last everything.'"
Before the series finale of Modern Family, tune in for the one-hour documentary special, A Modern Farewell, at 8|7c. Featuring special appearances from the cast and crew, ABC will give viewers a heartfelt look back at one of television's most culturally defining series. Through exclusive interviews and reflections, the special will chart Modern Family's historic evolution, from the writing and casting of the pilot to the final table read.