By Courtney Potter
She's baaaack! Our friends at Disney Parks Blog just announced a Walt Disney World Resort return we've all been waiting for—Maleficent is appearing once again in Magic Kingdom park's Disney's Festival of Fantasy parade! Take a peek via the brand-new teaser video, below.
While the float still has her signature "Steampunk" style and her dragon-tastic toothy grin, this Maleficent will have a refreshed look and enhanced features to keep her "in check." Also making their return to the parade are Sleeping Beauty's Prince Phillip; the Fairies Flora, Fauna, and Merryweather; and the mischievous "Ravens" who fly around Maleficent just waiting to do her bidding.
Disney's Festival of Fantasy parade is part of a new generation of parades for Disney Parks featuring truly unique, never-before-used technology on eye-popping floats—all adorned with Disney characters from more than a dozen fairy tales. Set to an all-new musical score, the dazzling parade floats soar up to three stories tall with spirited performers in colorful costumes crafted at an incredible 10 different design houses across the country.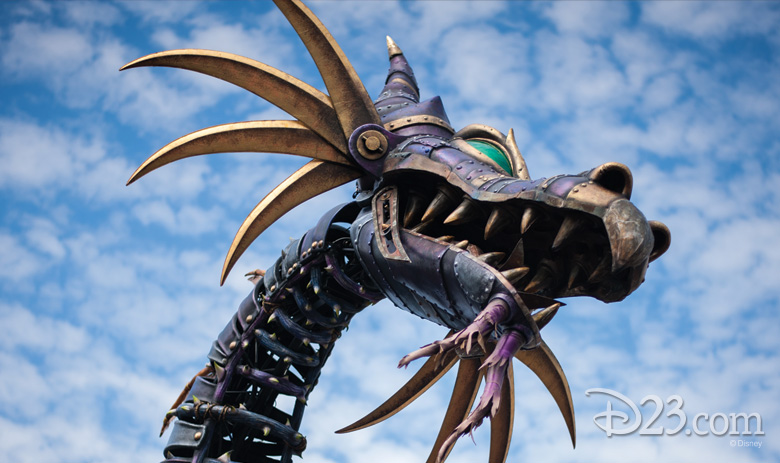 So if you're visiting Walt Disney World Resort soon, do be sure to make your re-acquaintance with Maleficent as she dazzles her way down that legendary Main Street, U.S.A., thoroughfare…