By Beth Deitchman
From Susie, the Little Blue Coupe, and Herbie, the Love Bug, to Lightning McQueen, Disney cars have driven us to distraction in the best possible ways. But you've never quite met a Disney car like VIN before. This tech-enhanced talking car motors onto Disney Channel in the eight-part miniseries Fast Layne on Friday, February 15 (9:32 p.m. EST/PST), right after the premiere of the live-action Disney Channel Original Movie Kim Possible.
The miniseries centers around Layne, a super-organized middle schooler who plans her life down to the minute. There's not a lot of room in Layne's life for surprises, but when she and her free-spirited neighbor Zora discover a souped-up talking car named "VIN" parked beneath an abandoned shed in her backyard, she embarks on the ride of her life. VIN has some secrets hidden under his hood—and a pair of mysterious villains giving chase. Layne and Zora team up with Layne's mechanically inclined classmate Cody to stay out in front of the bad guys while also trying to put the brakes on Layne's cousin Mel and his determination to uncover their secret.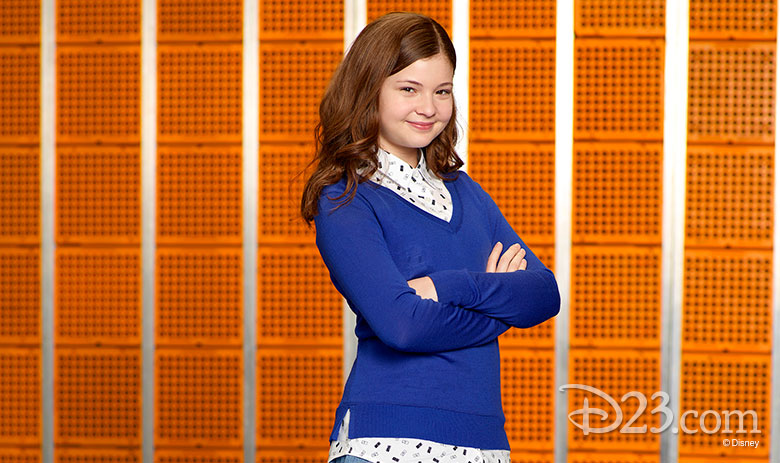 "This is definitely one of the shows where you want to keep watching and unravel the mystery," says Sophie Pollono (The Young and the Restless), who plays the title character. "There are so many twists and turns."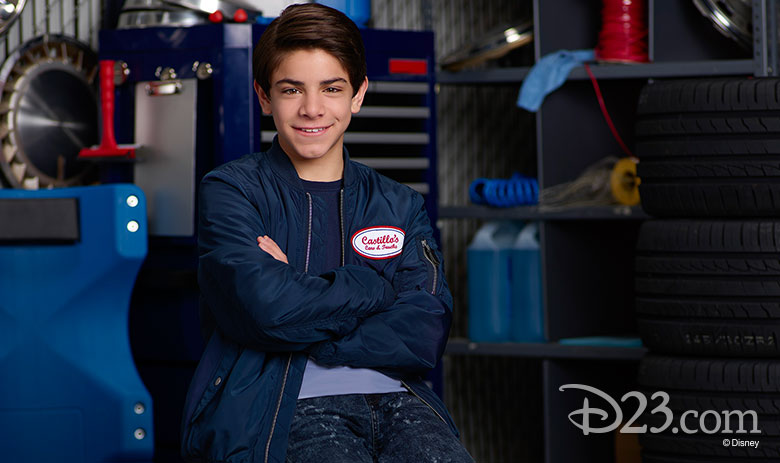 The plot goes in unexpected directions, much like Fast Layne's leading vehicle. VIN jumps bridges and boasts a host of unexpected, high-tech features, but he endeared himself to the miniseries' characters—and its stars—through his personality. The young cast could interact with VIN as a car—being very careful to keep his all-white interior clean—but they were also able to deliver their lines to an on-set actor who read VIN's lines in real time. "When you're working with an inanimate object, it's challenging because you have to work off these emotions and make sure that they are genuine," says Brandon Rossel (The Outsiders Club), who plays Cody. "So you really have to have someone that's energetic like that on set and thankfully we had a reader like that at all times reading for VIN—and he was awesome. He was energetic all the time and he brought that energy out of all of us."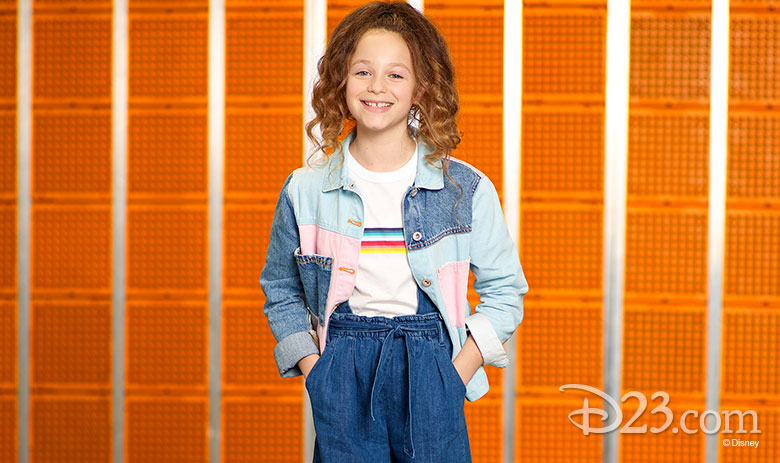 "VIN was like a friend—a shiny, bright orange friend that we had to be very careful to not pull the seatbelts off of," laughs Sofia Rosinsky (The Other Side of the Door), who plays Zora.
It's no coincidence that the cast came to see VIN as more than just a ride. Alongside the high-speed action sequences, and the crazy lengths Layne and Zora go to in order to keep their four-wheeled friend hidden, are themes that resonated with the Fast Layne stars. Pollono hopes that young viewers will come away from the series with the reassurance that, "It's OK to be different. It's OK to have flaws. It's OK to need help."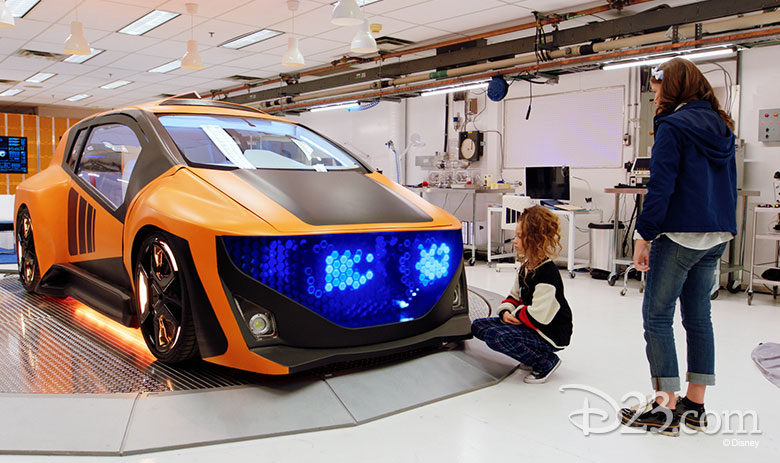 As half of the unlikely duo comprised of the level-headed Layne and the more impulsive Zora, Rosinsky thinks it's important to remember that friends can be very different from each other: "You don't have to be the same or even like the same things, as long as you understand each other."
Over the course of Fast Layne's eight episodes, Layne might just find that she needs to rethink her schedule and cut down on the traffic in her daily life. Rossel observes, "In life it's good to have some organization, but sometimes you've got to take life spontaneously."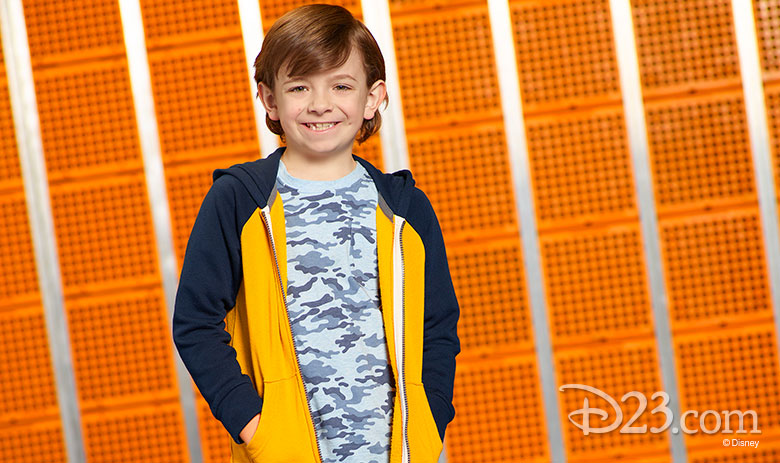 Or, as Winslow Fegley (Teachers), who plays curious cousin Mel puts it, "You've got to wing it."
The adventures of Layne, Zora, Cody, Mel, and VIN are just revving up: Fast Layne moves into its regular timeslot on Sunday, February 17 (7 p.m. EST/PST). Catch the second installment this weekend, and hang on for an exciting ride!