By Zach Johnson
With ABC's animated and live-action blended special Beauty and the Beast: A 30th Celebration, fans will discover there may be something there that wasn't there before. Airing tonight at 8 p.m. ET/PT (and streaming Friday on Disney+), the two-hour presentation from The Wonderful World of Disney stars H.E.R. as Belle, Josh Groban as The Beast, Joshua Henry as Gaston, Martin Short as Lumière, David Alan Grier as Cogsworth, Shania Twain as Mrs. Potts, Leo Abelo Perry as Chip, Rizwan Manji as LeFou, and Jon Jon Briones as Maurice. Rita Moreno serves as the special's narrator.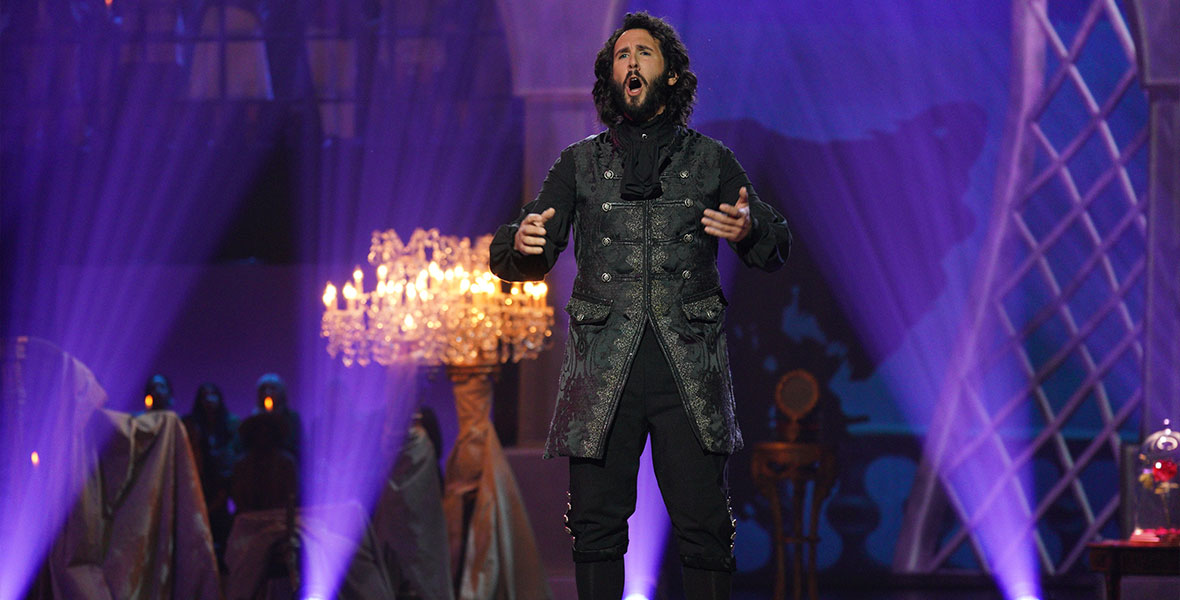 "Who doesn't want to be a Disney Princess?" H.E.R. says of playing one of Disney's most beloved characters. "It's really special to be a part of something like this, because it's so collaborative. There are so many moving pieces and parts, and everybody is so fun to work with. It's a special project unlike anything that anyone's ever seen before."
Groban says the special's "hybrid" format is especially thrilling, saying, "I'm learning new things for the first time in a long time. I'm excited to be scared and challenged."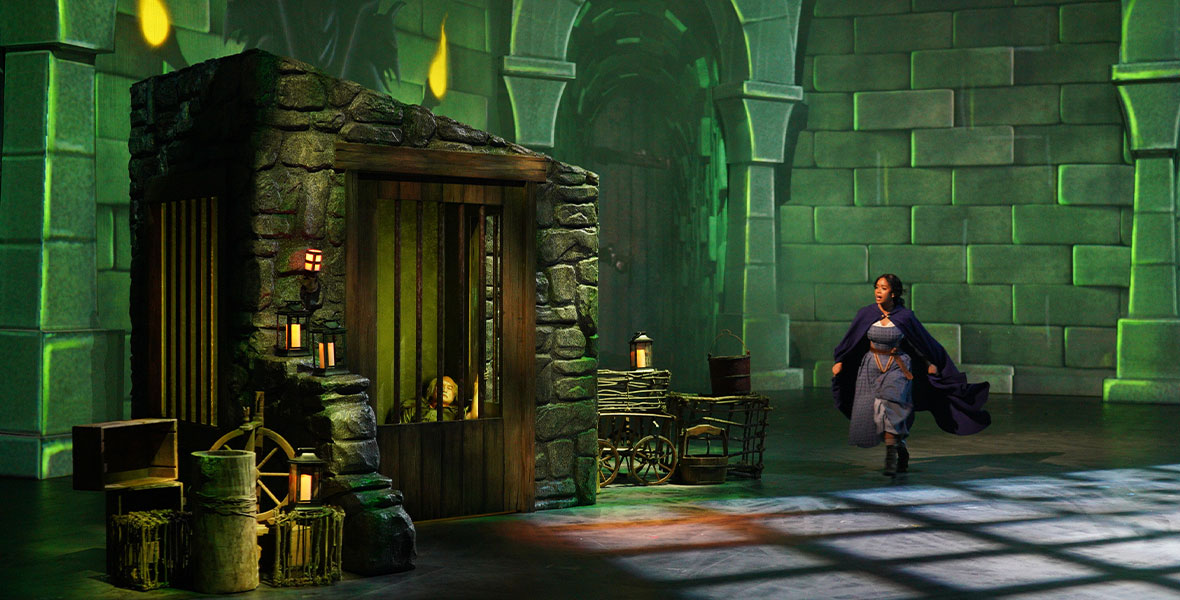 Directed and executive produced by Hamish Hamilton, the special honors the 30th anniversary of when Walt Disney Animation Studios' Beauty and the Beast became the first animated feature film to be nominated for Best Picture at the Academy Awards®. To reimagine this tale as old as time, the producers hired production designer Julio Himede, lead choreographer Jamal Sims, and costume designer Marina Toybina, among other creative talents, to help the actors get into character on set.
"Working with everybody is a dream come true," H.E.R. says. "Some of these people I never thought I'd have the opportunity to work with, like Josh, and David, and Shania. It's amazing! We all come from such different worlds. Seeing the costumes and everything come together, I'm like, 'Oh! It's getting real. It's getting real!" Groban feels the "same way," saying, "Every day we're seeing another element of [the show] start to blossom."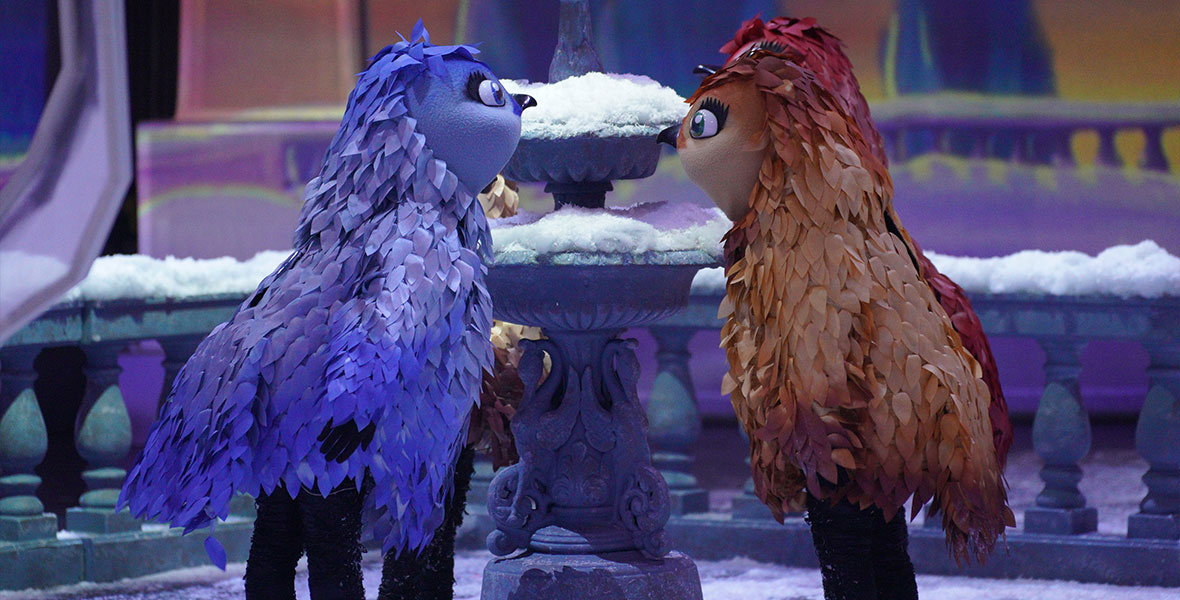 Of all the musical numbers, H.E.R. says "Beauty and the Beast" was "probably the most fun to work on," explaining, "That was the first time [Josh and I] met in person, and we just went in, like, 'OK, what are we going to do?' And we had so much fun. But later, when we were rehearsing, I realized how much I love 'Something There.' It's really, really special."
Groban calls "Something There" a "turning point," saying, "It's the moment where Beast and Belle are kind of seeing things anew, looking at the environment they're in, and getting some sunlight in their lives for the first time. Plus, The Beast is shaking his tailfeather with the little kiddie birds! It's a really cute song."