By Courtney Potter
Be Our Guest to These Exquisite New Beauty and the Beast Images
Beauty and the Beast—and just last week, our "sneak peek" prayers were answered! The Walt Disney Studios released several new images from the film, featuring Emma Watson as Belle and Dan Stevens as Beast.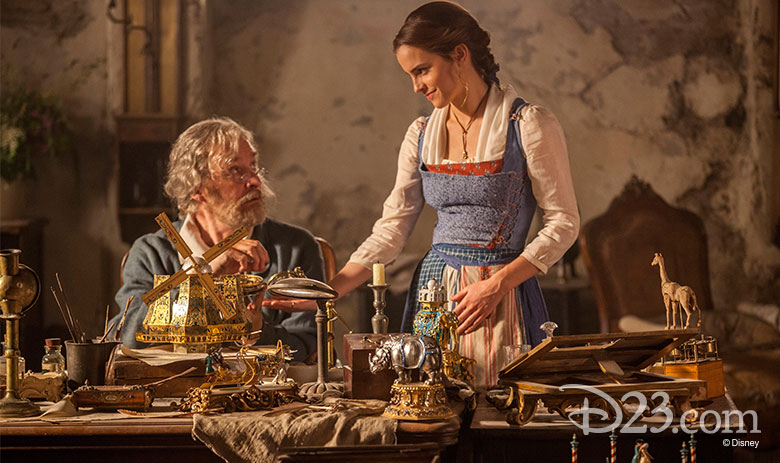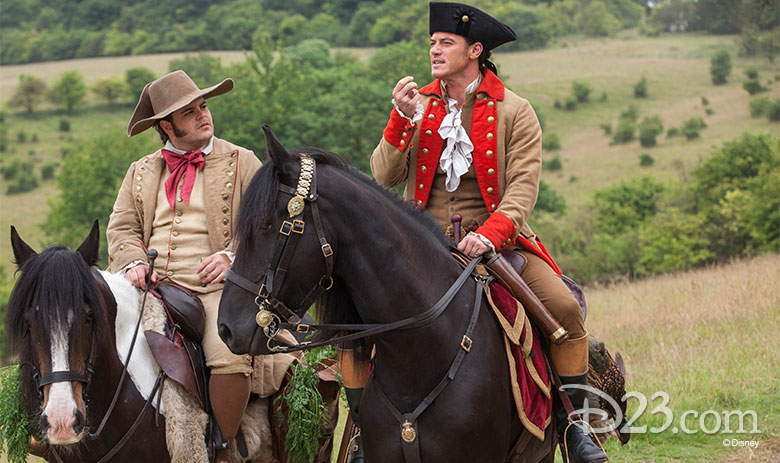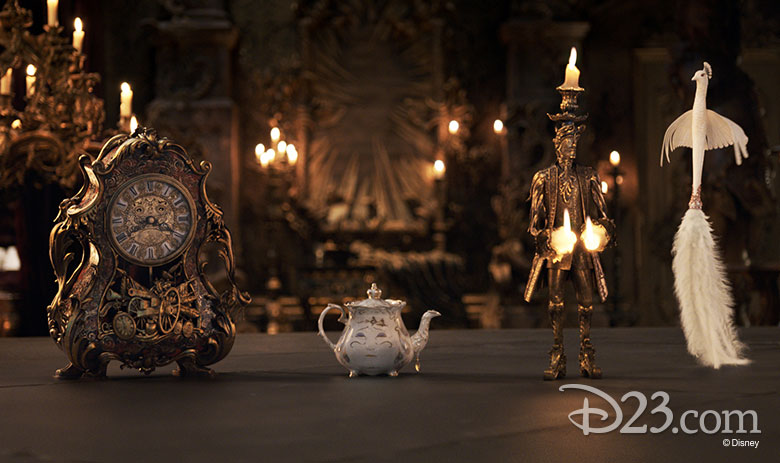 Directed by Bill Condon, the film will bring the story—and its beloved characters—to life in a stunning cinematic event. With an ensemble cast including the likes of Luke Evans, Kevin Kline, Josh Gad, Ewan McGregor, Stanley Tucci, Gugu Mbatha-Raw, Audra McDonald, Ian McKellen, and Emma Thompson, Beauty and the Beast will waltz into cinemas on March 17, 2017.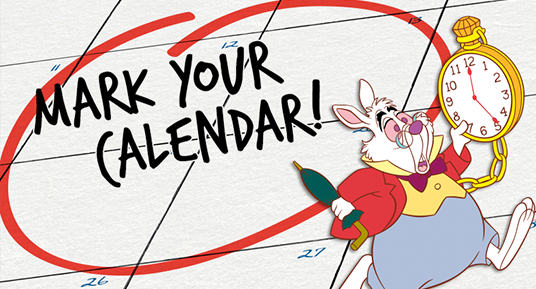 Save the Date!
Be sure to mark these upcoming Disney events on your calendar:
D23 and Walt Disney Archives


November 19–20, 2016


D23 Destination D: Amazing Adventures


December 4, 2016


Light Up the Season with D23


December 11, 2016


Holiday Gingerbread House Workshop at Downtown Disney


December 13, 2016


D23's Disney Springs Holiday Celebration


December 13, 2016


D23's Moonlight and Mistletoe Dinner


July 14-16, 2017


D23 Expo 2017


Studios




November 23, 2016


Moana opens in theaters


December 16, 2016


Rogue One: A Star Wars Story opens in theaters


March 17, 2017


Beauty and the Beast opens in theaters
Parks


September 14–November 14, 2016




Epcot International Food & Wine Festival




November 7, 8, 10, 11, 13, 15, 18, 27, 29; December 1, 2, 4, 6, 8, 9, 11, 13, 15, 16, 18, 22




Mickey's Very Merry Christmas Party at Walt Disney World Resort




November 11–January 8, 2017




Holidays at Disney Springs




November 14, 2016


Jingle Bell, Jingle BAM! debuts at Disney's Hollywood Studios


Television




November 11, 2016


Frozen makes its broadcast debut on ABC at 8 p.m. ET/PT


November 20, 2016


Elena and the Secret of Avalor is simulcast on Disney Junior and Disney Channel at 7 p.m. ET


November 24, 2016


The Wonderful World of Disney: Magical Holiday Celebration, 8–10 p.m. ET on ABC


November 24, 2016


Freeform's Countdown to 25 Days of Christmas begins


November 25, 2016


Disney Parks Presents: A Descendants Magical Holiday Celebration, 8–9 p.m. ET on Disney Channel


December 1-25, 2016


Freeform's 25 Days of Christmas


December 25, 2016


The Disney Parks' Magical Christmas Celebration, 9–11 a.m. on ABC
Countdown to Moana—New Featurette and Song Snippet
In just a few short weeks, we'll meet the newest members of the Disney animation family—a smart, strong, fearless teenager; her demi-god mentor; and their family, their friends, and even their foes. Just this week, we're getting a glimpse into the amazing work that went on behind the scenes of Walt Disney Animation Studios' Moana via their new featurette, above. Meet some of the film's "Oceanic Story Trust"—a group of cultural advisors who collaborated extensively with the film's creative team—and hear from directors Ron Clements and John Musker, as well as Lin-Manuel Miranda (one of the film's composers).
Speaking of Lin, we've got another Moana treat! Check out this clip from "We Know the Way," a song from the film co-written and performed by Lin and fellow Moana composer Opetaia Foa'i.
Look for Moana to navigate into a theater near you on November 23.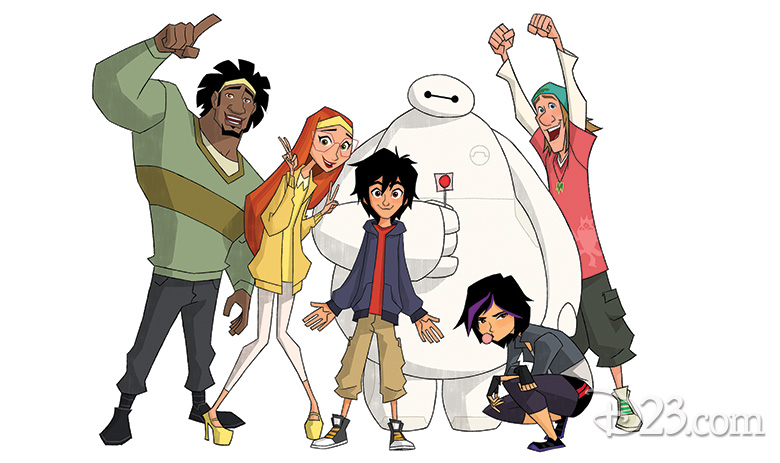 Original Cast Members Join Disney XD's Big Hero 6 TV Series
On a scale from 1 to 10, we'd rate our excitement at an 11! Disney XD's upcoming animated series Big Hero 6—based on Walt Disney Animation Studios' Oscar®-winning film inspired by the Marvel comics of the same name—will reunite a slew of its original cast members for its debut next year. Reprising their roles are Ryan Potter as tech genius Hiro; Maya Rudolph as Aunt Cass; Scott Adsit as huggable robot Baymax; Jamie Chung as no-nonsense, speed genius Go Go; Alan Tudyk as tech guru Alistair Krei; Genesis Rodriguez as quirky scientist Honey Lemon; David Shaughnessy as butler Heathcliff; and Marvel Comics legend Stan Lee as Fred's dad. Joining the main voice cast are Khary Payton (The Lion Guard) as control freak Wasabi and Brooks Wheelan (Saturday Night Live) as fanboy Fred.
The series picks up immediately following the events of the film and continues the adventures (and friendship) of 14-year-old tech genius Hiro and his amazing, adorable robot Baymax. Along with their friends Wasabi, Honey Lemon, Go Go, and Fred, they form the legendary superhero team Big Hero 6—and embark on high-tech adventures as they protect their city from an array of scientifically enhanced villains. And in the meantime, Hiro faces all manner of trials and tribulations as the newest prodigy at San Fransokyo Institute of Technology. Look for Disney XD's Big Hero 6 in 2017!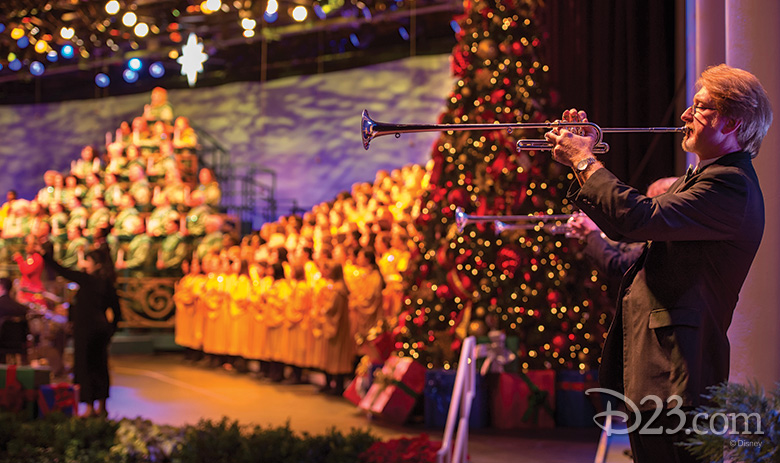 Narrators Set for 2016 Candlelight Processional at Walt Disney World
First presented to Disneyland visitors during the 1958 holiday season, the Candlelight Processional—the telling of the Christmas story through spoken word and song—made its way down to Walt Disney World in 1971. Since then, countless celebrity narrators have joined the annual event; now a part of Epcot's Holiday Around the World celebration, the show includes an amazing 50-piece orchestra and mass choir.
Two new narrators will be joining Epcot's 2016 Candlelight Processional: Baseball legend Cal Ripken Jr. (December 28–30, and Agents of S.H.I.E.L.D. star Ming-Na Wen (December 22–24). This year's star-studded line-up also includes Neil Patrick Harris (November 28–December 1), The View host Whoopi Goldberg (December 2–3), Edward James Olmos (December 4–6), and Jodi Benson (December 25–27). Visitors can catch the performances at 5 p.m., 6:45 p.m., and 8:15 p.m. each night at the American Gardens Theatre.
Heading to Walt Disney World for a holiday vacay? Don't miss your chance to be a part of a longstanding Disney tradition! For more information—including how you can make reservations for a new Candlelight Processional dining package—check out their event page at DisneyWorld.com.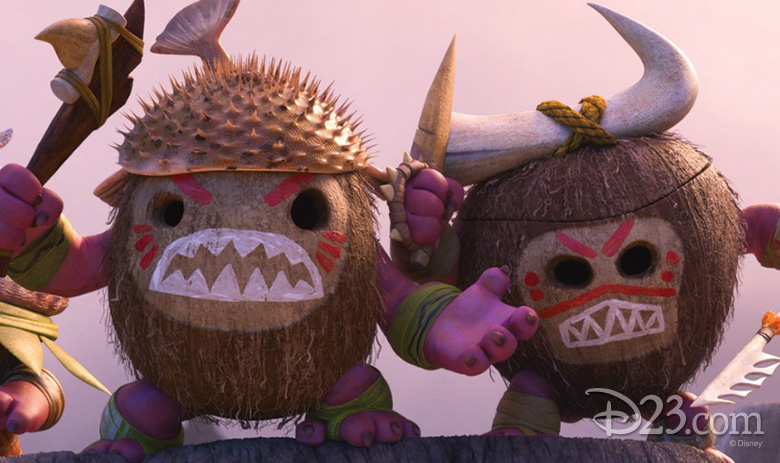 Exclusive Moana Clip in Disney Crossy Road Mobile Game
Mobile game players, take heed! There's a wayfinder sailing over the horizon, and she's headed straight for your favorite Disney game! An exclusive clip from Walt Disney Animation Studios' Moana—featuring Moana, Maui, and the crazy Kakamora (for the uninitiated, those are the film's coconut-armored pirates!)—can only be viewed by Disney Crossy Road players in the mobile game. Look for it until November 12.
The integration continues on Thursday, November 17, when Moana-inspired content will be added to Disney Crossy Road, letting players hop into the 8-bit version of Lalotai and explore the Realm of Monsters with new figurines, such as Moana, Maui, Pua, Heihei, Tamatoa, and more. Players can collect shiny treasures along the road as they dodge giant frogs, mutant plants, and massive monsters!
But that's not all: Disney Crossy Road players will have access to a special in-game promotion with Regal Cinemas that allows them to purchase online pre-sale tickets for Moana through November 22. The perfect way to kick off your Thanksgiving holiday weekend…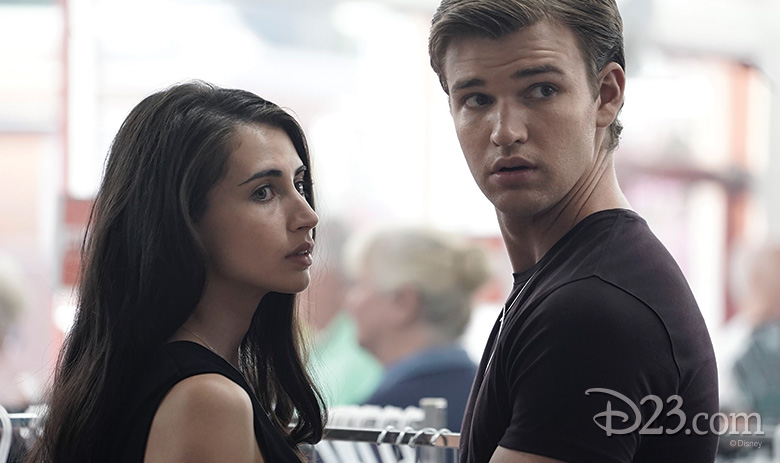 Fans Choose: Where Should Freeform Host Special Sneak Peeks?
Freeform is offering its fans a very unique opportunity—the chance to choose where the network will host some spectacular sneak-peek screenings for two of its most talked-about shows. As of November 4, fans can vote to bring a screening of the Season 2 premiere of Shadowhunters—as well as the first episode of the new original series Beyond—to their hometown, this December! Let your voice be heard, either at ShadowhuntersTV.com, BeyondTVSeries.com, or on Twitter (by tweeting #ShadowhuntersAndBeyond and the city and state of your choice.
Voting concludes on Tuesday, November 15, at 11:59 a.m. PT—and the winning city will be announced the next day. Once a location has been determined, fans can sign up to attend the screening on a first-come, first-served basis; they must be 18 or older, or attend the screening with a parent/guardian.
If it turns out you don't live in the city where Freeform ultimately hosts their shindig, fret not: The second season of Shadowhunters debuts on January 2 at 8 p.m. PT, followed immediately after by the premiere of Beyond. (And for those of you who are super curious, the entire first season of Beyond will be available for immediate "binge watching" on digital platforms also on January 2.) Mark those new calendars now!