By Courtney Potter
The Guardians boogie down in a brand-new music video, and Disney announces two new streaming services… See more, along with other news from around Disney, in this week's news briefs!
Can You Dig It? Marvel Studios' Guardians of the Galaxy Vol. 2 Gets Funky
Fans of Marvel Studios' Guardians of the Galaxy Vol. 2 can now rejoice in the knowledge that they can now own the movie—replete with bonus features galore—to watch in the comfort of their very own living room. Yes, the blockbuster second film in the Guardians franchise just blasted onto digital platforms this week… and it'll be rocketing onto Blu-ray® on August 22 (along with 4K Ultra HD, as well).
To celebrate such an auspicious occasion, director James Gunn and members of the Guardians cast created what might just be the best music video this side of "Thriller." "Guardians Inferno," the film's end-credits song co-written by Gunn, features vocals by pop-culture icon David Hasselhoff—who makes a memorable appearance in the video… alongside Guardians stars Sean Gunn, Pom Klementieff, Michael Rooker, Dave Bautista, Zoe Saldana, Karen Gillan, and (make sure to watch 'til the end!) Chris Pratt. If you haven't seen it yet, we don't want to give too much away—but let's just say it'll leave you pining for a disco ball, some glitter, and a pair of far-out platforms!
Save the Date!
Be sure to mark these upcoming Disney events on your calendar:
D23 and Walt Disney Archives


August 12, 2017


Join D23 and TCM and Celebrate The Great Movie Ride


August 18, 2017


Lunch with a Disney Legend: Wayne Jackson


August 19, 2017


D23's Disney Afternoon on the Lot


August 31, 2017


Stand Out During A Goofy Movie at the El Capitan Theatre


September 9, 2017


The Official Walt Disney Studios Tour—Presented by D23


October 1, 2017


D23's Fanniversary Celebrates 35 Years of Epcot


October 1, 2017


A Progressive Dinner Celebrating 35 Years of Epcot


October 3, 2017


D23's Sip and Stroll
Parks


August 25 and 29, September 1, 7, 10, 12, 15, 17, 19, 22, 24, 26, and 29; October 1, 3, 5, 6, 9, 10, 12, 13, 15, 17, 19, 20, 22, 24, 26, 27, 29, and 31; November 1




Mickey's Not-So-Scary Halloween Party at Magic Kingdom Park




August 31-November 13, 2017




Epcot Food & Wine Festival




September 15–October 31, 2017




Halloween Time at the Disneyland Resort




September 20, 22, 25, 27, 29, October 3, 6, 10, 13, 17, 20, 24, 27, 31




Mickey's Halloween Party at Disneyland Park




2019


Star Wars-Themed Lands Opening at Disneyland and Walt Disney World



Studios




November 3, 2017


Thor: Ragnarok opens in theaters


November 22, 2017


Coco opens in theaters


December 15, 2017


Star Wars: The Last Jedi opens in theaters


Television




August 12, 2017


"Woo-oo!" DuckTales Movie premieres at 12 a.m. and airs for 24 consecutive hours


August 19, 2017


Marvel's Spider-Man debuts on Disney XD (7–8 a.m. ET)


September 23, 2017


DuckTales Series debuts with two new episodes (7 a.m., 11 a.m., 2 p.m., 5 p.m. 8 p.m. and 10:30 p.m. ET/PT)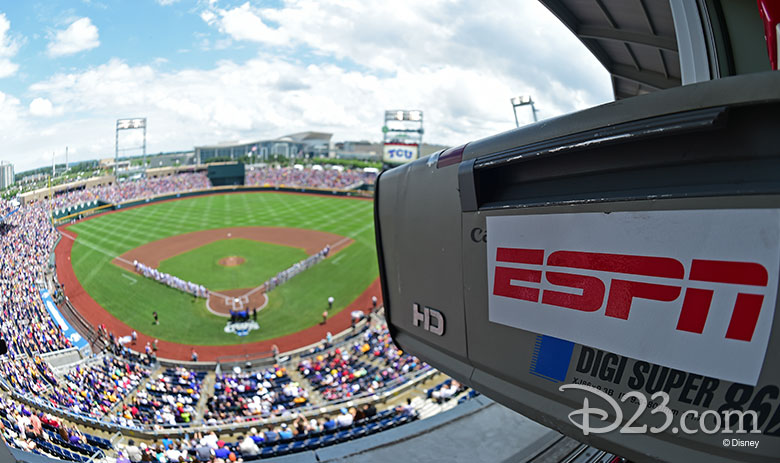 Disney Announces Amazing New Streaming Services
Speaking of "watching your favorites in the comfort of your own living room"—or even while you're out and about on your mobile device—The Walt Disney Company announced some super-cool news on that front just this week. After acquiring majority ownership in a state-of-the-art company called BAMTech, Disney will launch an ESPN-branded multi-sport video streaming service early next year, followed by a new Disney-branded streaming service in 2019.
What does this mean for you, dear readers? More amazing Disney and ESPN content—right at your fingertips—than ever before. The ESPN-branded service will offer approximately 10,000 (!) live regional, national, and international games and events a year—including Major League Baseball, National Hockey League, Major League Soccer, Grand Slam tennis, and more. And the Disney-branded service will begin with the company's huge 2019 slate of films, including Toy Story 4, the sequel to Frozen, and the live-action The Lion King… plus a vast collection of Disney and Pixar films; original movies and TV shows; and tons of exclusive content.
Keep an eye out for more info about both streaming services as it becomes available!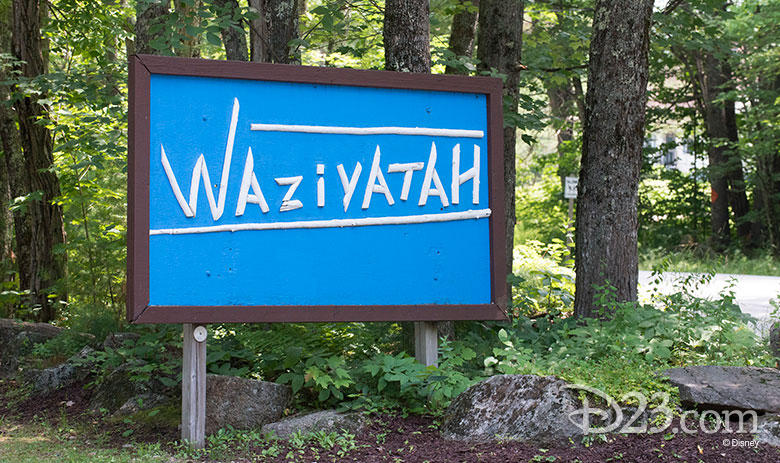 Bug Juice to Bunk with Disney Channel in 2018
Longtime fans of Disney Channel (read: all of us) might remember the channel's very first foray into unscripted television—Bug Juice, a series that ran from 1998 'til 2001, chronicling the hilarious and heartfelt shenanigans of kids aged 10 to 12 as they spent a summer at sleep-away camp. Well, good news: The show is returning! In fact, production is underway as we speak at Camp Waziyatah in Waterford, Maine (the same location as the original series' first season).
Bug Juice is produced by Evolution Media, which also created and produced the original version of the series—and helped bring several other popular unscripted kids' shows to Disney Channel, including Movie Surfers, Totally in Tune, and Totally Hoops. Look for the return of Bug Juice in early 2018.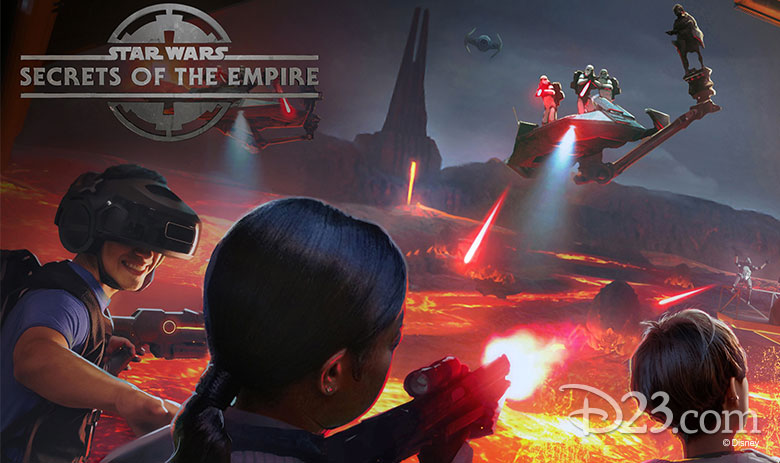 Star Wars: Secrets of the Empire Coming to Disney Springs & Downtown Disney
Feel that disturbance in the Force? Don't worry, it's a good one… there's a brand-new, totally groundbreaking Star Wars hyper-reality experience coming to both Disney Springs at Walt Disney World Resort and Downtown Disney at the Disneyland Resort—and it's all thanks to The VOID, a collaboration between Lucasfilm and ILMxLab that combines magic with advanced technology to create amazingly immersive social experiences.
Beginning this holiday season, The VOID's Star Wars: Secrets of the Empire will transport you to "a galaxy far, far away"—where you'll be able to engage with friends, family, and all manner of Star Wars characters through sight, sound, touch, smell, and motion! It'll even allow environmental effects to be felt using "Haptic" feedback, bringing the physical and digital worlds together like never before.
We'll have more information about Star Wars: Secrets of the Empire—including when tickets go on sale—in the coming months, so stay tuned.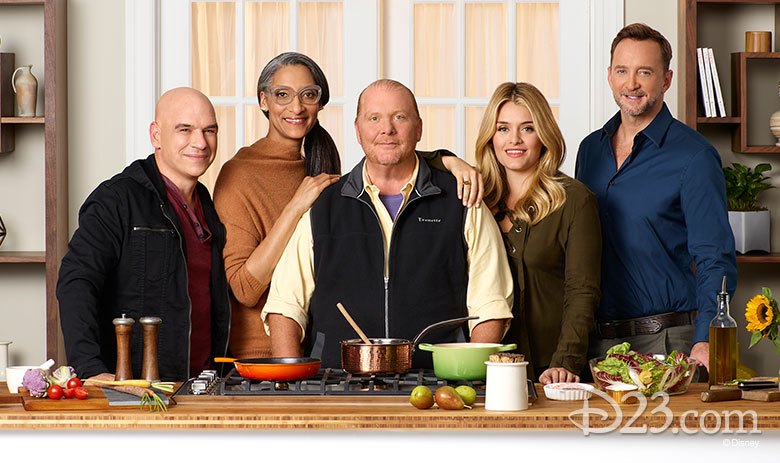 ABC's The Chew Returns to Epcot International Food & Wine Festival
Take ABC's mega-popular The Chew and combine it with Epcot's epic Food & Wine Festival, and you've got a recipe for success! For the third year in a row, The Chew hosts Carla Hall, Mario Batali, Michael Symon, Daphne Oz, and Clinton Kelly will film five episodes—set against the backdrop of Epcot's iconic Spaceship Earth—during the 22nd annual fest of all-things-delicious, from October 4 through 6… with the shows set to air on ABC the following week.
But that's not all: For the entire length of the festival—a whopping 75 days, from August 31 to November 13—The Chew will feature segments highlighting food and beverages from "around the world" of all four Walt Disney World Resort parks, as well as Disney Springs.
Going to the Food & Wine Festival the week of October 4, and want to attend a taping? Visit The Chew's ticketing website for more information. And don't forget to check your local listings for exact October airdates!