By D23 Team
Update: D23 Exclusive Pack Content unlocks are here!
To celebrate the launch of the Disney Collect! by Topps app, D23 members can now redeem a an exclusive in-app pack that contains 23 digital collectibles including 5 limited-release D23 "Mickey & Pals" collectibles, 18 Mickey base set collectibles and an in-app currency boost of 23,000 coins!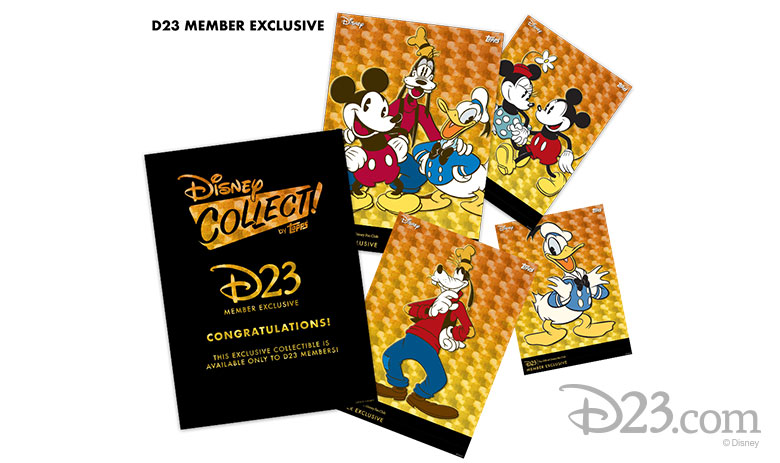 This set is exclusive to D23 members and can be redeemed with membership credentials here.
More about Disney Collect! by Topps
Two brands synonymous with providing entertainment and delight to consumers around the world, Topps and Disney, collaborate once again to launch a brand-new digital collectibles app, Disney Collect! by Topps. The app transforms the classic Topps trading card experience into a virtual community where Disney fans around the world can come together to collect and trade their favorite characters, complete collector-based missions, and customize their profiles with favorite collectibles and character avatars.
Disney Collect!, available worldwide in the iTunes App Store and Google Play Stores, celebrates its launch with the release of a "Mickey and Friends" starter set, Toy Story 4 "Let's Play" set, as well as Lion King Motion Sketch Cards (below).
The app also touts timely content releases like "Woodcut" – a Disney Frozen 2 inspired set releasing on Friday – just in time for the film's premiere.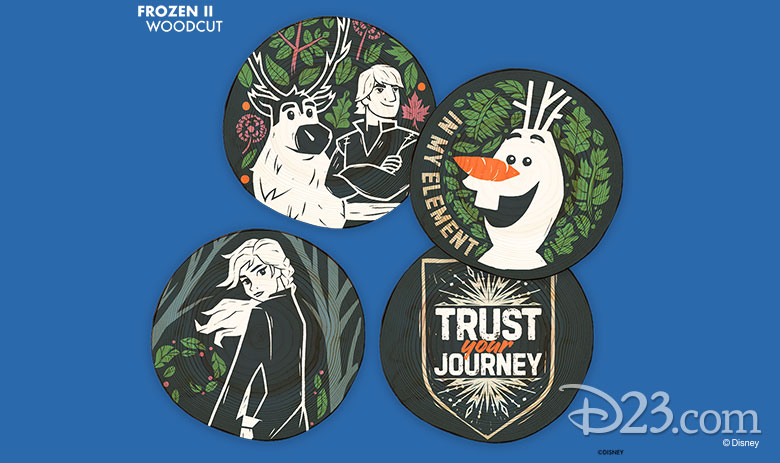 Along with new starter sets, Disney Collect! by Topps will also release never-before digitized content supplied by the Disney Animation Research Library. The set features original animated sketches from each decade, spanning the last 90+ years, From Never Land and 17 Cherry Lane, to New Orleans and under the sea, these digital collectibles are keepsakes that every Disney fan should add to their collection. Here's a first, D23 exclusive look at these brand-new collectibles!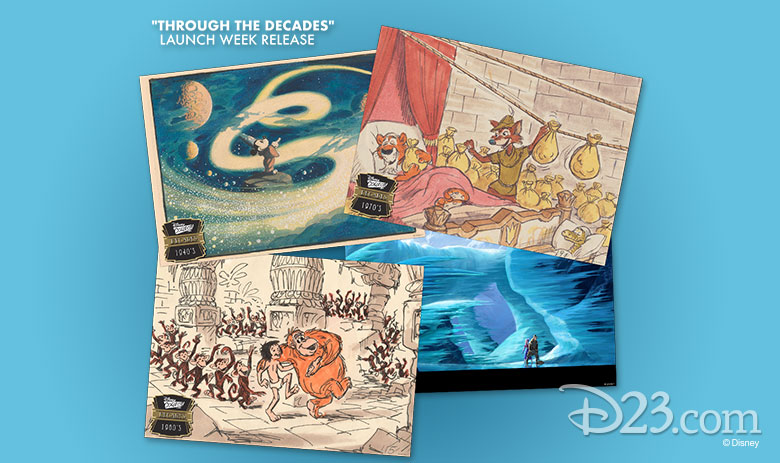 D23 members can also expect to receive instructions on how to redeem a special D23 exclusive pack in the Disney Collect! app. Be on the lookout for more information in the coming weeks!