By Alison Stateman
The wait is over! This week, Star Wars fans from across the globe will head to Anaheim to celebrate and be immersed in the iconic universe that has inspired and entertained multiple generations.
Star Wars Celebration Anaheim 2022 will take place from May 26-29 at the Anaheim Convention Center (800 W. Katella Avenue, Anaheim, CA 92802). If you have your heart set on being there, single-day tickets are still available for Thursday, May 26, as of this writing.
The four-day event will once again allow fans to hear about new movies, TV shows, comics, and books, and celebrate their love of all things Star Wars with captivating exhibits, meet-and-greets, fan-inspired activities, and more. Star Wars Celebration will be open from 10 a.m. to 7 p.m. on Thursday, Friday, and Saturday, and 10 a.m.-5 p.m. on Sunday.
D23 Members will have a chance to kick things off at an out-of-this-world Galactic Disco Night Dance Party on Thursday, May 26, at the House of Blues Anaheim, located next door to the convention center at 400 Disney Way #337. (You can reserve your tickets here.)
For those unable to attend in-person, don't lose hope! Star Wars Celebration LIVE! presented by Geico will not only allow fans at home to get the inside scoop from panel presentations and exclusive interviews with celebrity guests but will also provide a sneak peek at limited edition merch and show floor happenings during the event.
Amy Ratcliffe, author of several Star Wars titles and managing editor of Nerdist, returns as panel host with Dan Zehr, a longtime contributor to StarWars.com and host and brand director of the podcast Coffee With Kenobi. Meanwhile, those at home can join in the festivities at StarWars.com and YouTube.com/StarWars, as hosts Andi Gutierrez, Anthony Carboni, Krystina Arielle, Hector Navarro, Jordan Hembrough, and Kristin Baver livestream event highlights.
STAR WARS CELEBRATION - LIMITED TIME OFFER


Receive $20 off a new D23 Gold Membership


Offer valid through 5/31/22*
Enter promo code D23ENDOR20

The Intel on Panel Reservations, Shopping, and More!
This year's Celebration once again enabled attendees to make Virtual Panel and Exhibitor Shopping selections. (For the safety and comfort of all fans, overnight queuing is not permitted.)
The LIGHTSPEED Lane reservation system is still available for attendees to reserve a time to shop in the Celebration Store — which is a must given the array of limited-edition specialty merch—or to attend panels on the Galaxy and Twin Suns Stages without the need to stand in line. (LIGHTSPEED Lane reservations are not available for the Celebration stage.)
To use the LIGHTSPEED Lane reservation system, you must have a valid badge for Star Wars Celebration, and activate your badge when you receive it. LIGHTSPEED Lane reservations will open daily at 9 a.m. from Thursday through Sunday.
After you have activated your badge, you will need to download the Star Wars Celebration 2022 mobile app via the iOS or Android app stores.
For more information on how to make reservations, including details on entry limitations and requirements per badge type, please visit the panel selection and reservation page on the Star Wars Celebration website.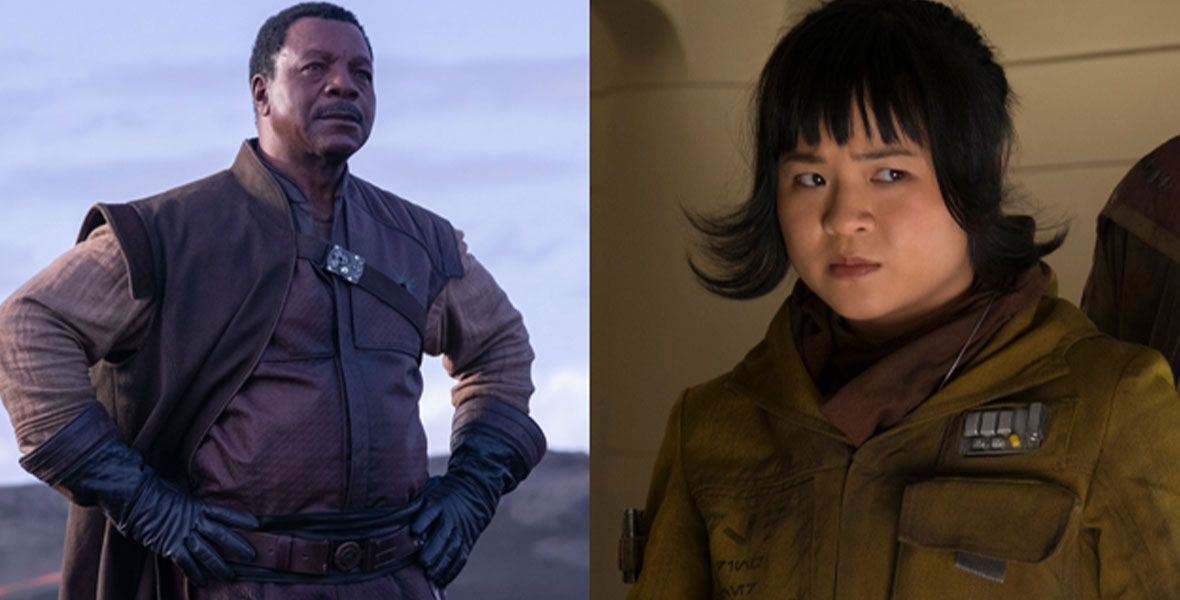 A Very Special Guest List
Want to hear what it was like to work on acclaimed films, books, and animated and live-action TV series dedicated to a galaxy far, far away? We've got you covered. Legendary actors who have brought some of the most iconic Star Wars characters to life will be on deck to fill fans in.
These include Amy Allen (Aayla Secura), Anthony Daniels (C-3PO), Billie Lourd (Lieutenant Connix), Carey Jones (Krrsantan), Carl Weathers (Greef Karga), Daniel Logan (Boba Fett, Star Wars: Episode II), Dickey Beer (Bob Fett, Star Wars: Return of the Jedi), Emily Swallow (Armorer, The Mandalorian), Ewan McGregor (Obi-Wan Kenobi), Giancarlo Esposito (Moff Gideon), Ian McDiarmid (Emperor Palpatine), Jett Lucas (Zett Jukassa), Joonas Suotamo (Chewbacca), Katee Sackhoff (Bo-Katan Kryze), Katy O'Brian (The Mandalorian), Kelly Marie Tran (Rose Tico), Kevin Thompson (Chubbray), Margo Apostolos (Tokkat), Omid Abtahi (Doctor Pershing), Orli Shoshan (Shaak Ti), Rupert Friend (The Grand Inquisitor), Temuera Morrison (Boba Fett), and Tim Rose (Admiral Ackbar).
Participating voice actors who have lent their speaking talents to the animated Star Wars universe include Ashley Eckstein (voice of Ahsoka Tano), Dee Bradley Baker (voice of The Bad Batch), Matt Lanter (voice of Anakin Skywalker), Michelle Ang (voice of Omega), and Sam Witwer (voice of Darth Maul).
New York Times bestselling-authors behind some of the most memorable Star Wars books and comics will also be on hand. These include Cavan Scott, author of Star Wars: The High Republic – The Rising Storm; Charles Soule, Eisner-nominated comics writer and screenwriter behind groundbreaking stories including the mega-bestseller The Rise of Kylo Ren and the primary architect for the Star Wars: The High Republic initiative; Claudia Gray (the pen name of Amy Vincent), author of Lost Stars and Bloodline; Daniel José Older, lead story architect for Star Wars: The High Republic; and Justina Ireland, author of Lando's Luck.
Other notable guests include Doug Chiang, Lucasfilm VP and Executive Creative Director and The Mandalorian Production Designer, and Steve Sansweet, Executive Chairman of Rancho Obi-Wan, a nonprofit museum that houses the Guinness World Records-certified largest collection of Star Wars memorabilia.
We've Got a Panel for That
There is truly a panel for every Star Wars aficionado, from a special commemoration of Star Wars: Attack of the Clones, which is celebrating its 20th anniversary this year, to behind-the-scenes discussions with the creators of legendary titles within the ever-growing Star Wars canon. Not to mention, offerings that allow fans to express their adoration and creativity through a live not-to-be-missed Star Wars Cosplay competition.
Thanks to our friends at StarWars.com, we've assembled a full list of offerings for the Celebration, Galaxy, and Twin Suns stages here so you can start penciling in your must-sees!
Among the highlights:
Thursday, May 26
Lucasfilm's Studio Showcase
11 a.m.–12:30 p.m., Live on the Celebration Stage; streamed to the Galaxy and Twin Suns Stages
Star Wars Celebration returns, launching with a must-see showcase that will kick the weekend's festivities into hyperdrive. Lucasfilm's current crop of live-action filmmakers will be joined by special guests to discuss the many Star Wars adventures coming soon, including Obi-Wan Kenobi, Andor, and The Mandalorian.
Lucasfilm Publishing: Stories from a Galaxy Far, Far Away
1–2 p.m., Live on the Twin Suns Stage
From adult novels to kids' comics, from the time of the High Republic to the rise of the First Order, this is the place to dive deeper into the stories from a galaxy far, far away. Featuring details on new and upcoming titles from Disney Lucasfilm Press, Del Rey, Dark Horse, and more! Including all-new announcements and reveals! Moderated by Lucasfilm's Michael Siglain.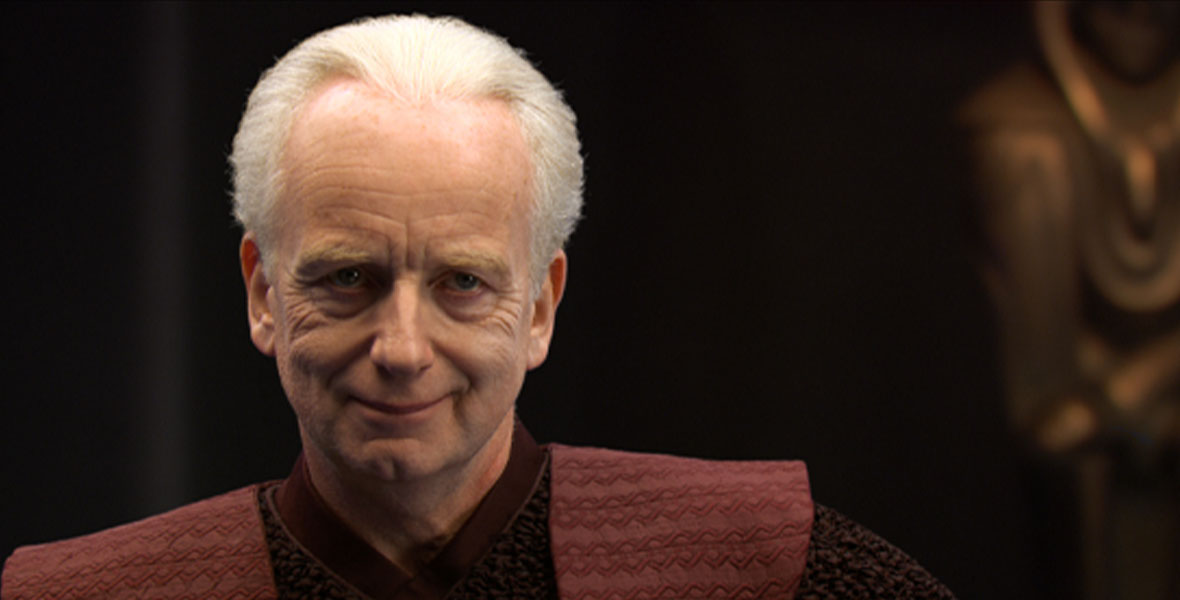 Ian McDiarmid: An Audience with The Emperor 
1:30 p.m.–2:30 p.m., Live on the Celebration Stage
"I am all the Sith." Join Ian McDiarmid, who portrayed Chancellor and then Emperor Palpatine in all three trilogies of the Skywalker saga, for a discussion that is sure to reveal rare insights and behind-the-scenes stories from the celebrated actor who provided some of the most resonant, bone-chilling performances in all of the Star Wars saga.
The Summer of LEGO Star Wars
12:30 p.m.–1:30 p.m., Live on the Galaxy Stage
Join the LEGO Group and Lucasfilm as we celebrate the Summer of LEGO Star Wars. Panelists from across Consumer Products, Games, and Animation will highlight all the ways fans can enjoy and interact with Star Wars from the unique LEGO lens. Dive into the expansive galaxy within the newly released LEGO Star Wars: The Skywalker Saga video game, discover brand-new construction sets that are sure to keep you busy this year and learn about even more ways to get your LEGO Star Wars fix this summer.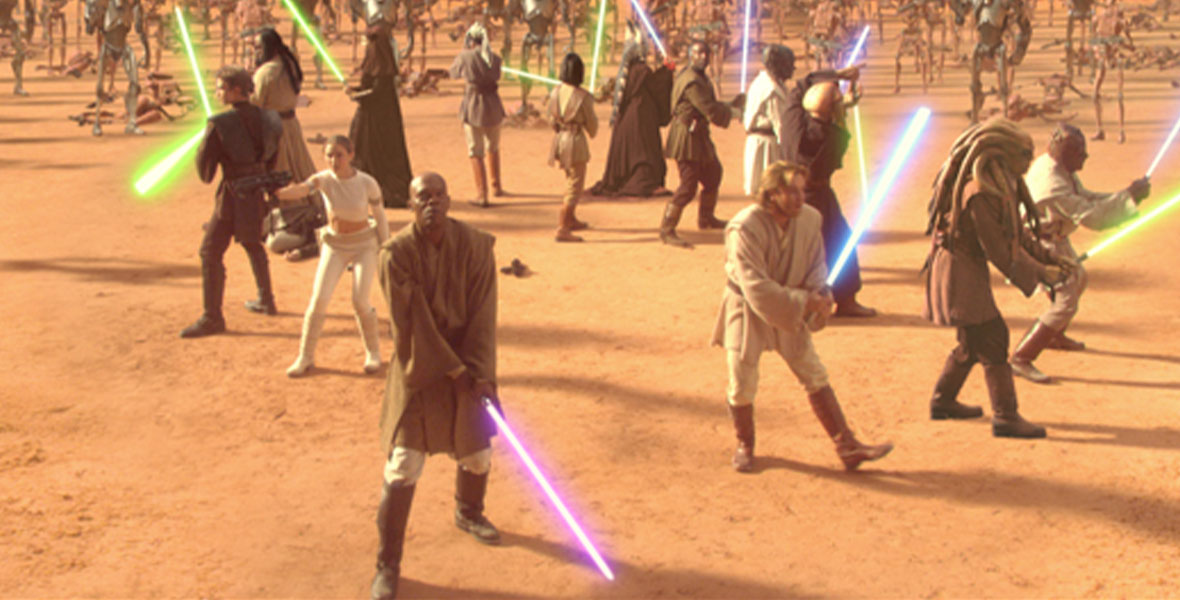 Star Wars: Attack of the Clones 20th Anniversary Celebration
2–3 p.m., Live on the Celebration Stage; streamed to the Galaxy Stage
The shroud of the dark side has fallen! Join us as we celebrate the 20th anniversary of Star Wars: Attack of the Clones, the movie that not only introduced a lightsaber-wielding Yoda, a coming-of-age Anakin Skywalker, and clones, but also ushered in a new era of digital cinema, which two decades later has become an industry standard. Special guests and behind-the-scenes content will be revealed in this can't-miss commemoration of the 2002 epic.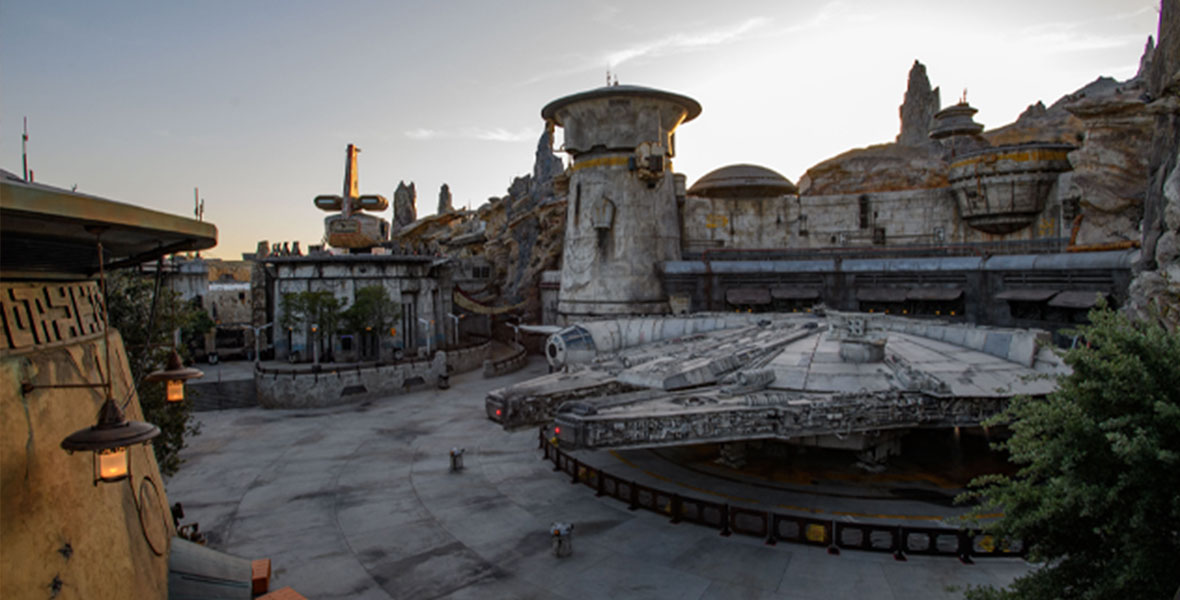 Go Beyond the Spires in Virtual Reality: Making of ILMxLAB's Tales from the Galaxy's Edge
3:30 p.m.–4:30 p.m., Live on the Galaxy Stage
Take a look behind the curtains with the creators of Star Wars: Tales from The Galaxy's Edge, the virtual reality experience that transports you to the outskirts of Black Spire Outpost, lets you visit Seezelslak's Cantina, and explore the wilds of Batuu.
35 Years of Star Tours Adventures with D23
5–6 p.m., Live on the Galaxy Stage
Lightspeed to Endor! Join D23: The Official Disney Fan Club as we celebrate Disney's original Star Wars attraction—Star Tours! From the misadventures of Captain Rex (RX-24) to the unexpected new destinations of today, we trace the 35-year journey of this iconic and innovative ride with some of the talented Imagineers and filmmakers who have brought the Star Wars universe to life in Disney Parks!
Mando+: A Conversation with Jon Favreau & Dave Filoni
11 a.m.–12 p.m., Live on the Celebration Stage; streamed to the Galaxy and Twin Suns Stages
In their first appearance at Star Wars Celebration since the premiere of The Mandalorian, join Disney Legend Jon Favreau and Dave Filoni with special guests for a look back and a look ahead at what's to come.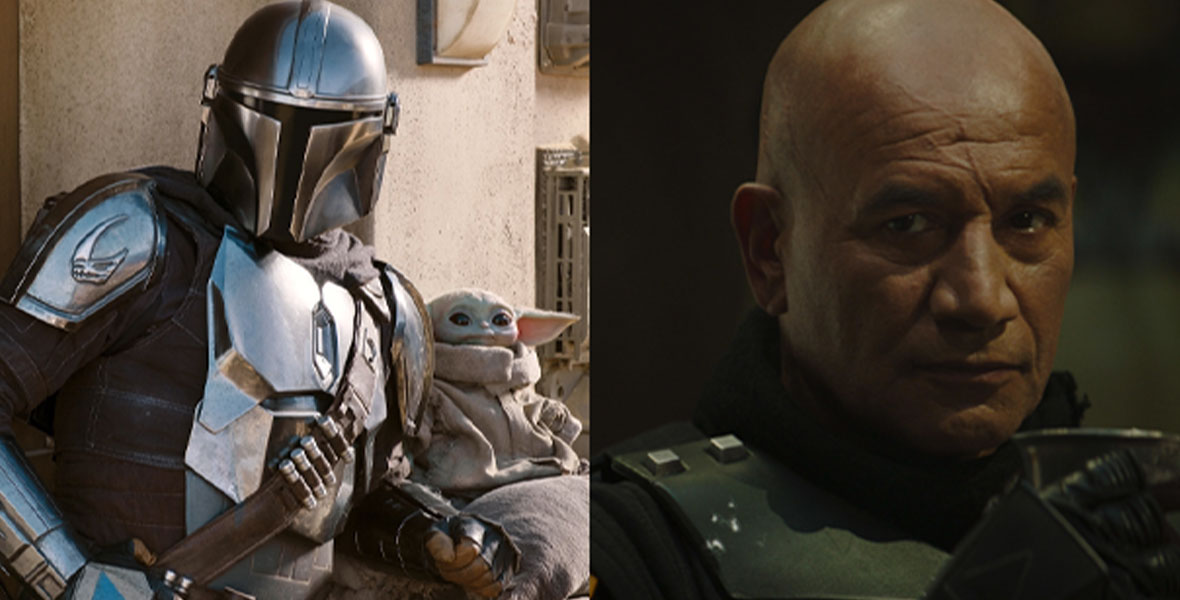 Behind the Scenes of The Mandalorian & The Book of Boba Fett
1–2 p.m., Live on the Celebration Stage
Return to the sands of Tatooine as members of the visual effects, creature effects, and sound teams pull back the curtain on their work for The Mandalorian and The Book of Boba Fett to meet the creative challenges put forth by showrunners Jon Favreau, Dave Filoni, and Robert Rodriguez. The team will share how practical puppets, advanced animatronics, CG animation, and cutting-edge sound combine to bring the creatures to life. The filmmakers will also illustrate how miniatures continue to play a role in visual effects and explain the latest advancements in virtual production from the Industrial Light & Magic StageCraft team that helped pioneer the technology.
Star Wars Cosplay Competition
1–2 p.m., Live on the Galaxy Stage
Both veteran and amateur cosplayers alike will join the most exciting Cosplay Competition in the galaxy at Star Wars Celebration Anaheim! More than just a competition—it's a fun-filled celebration of the very best Star Wars cosplayers that want to share their talent, skill, and determination with the universe.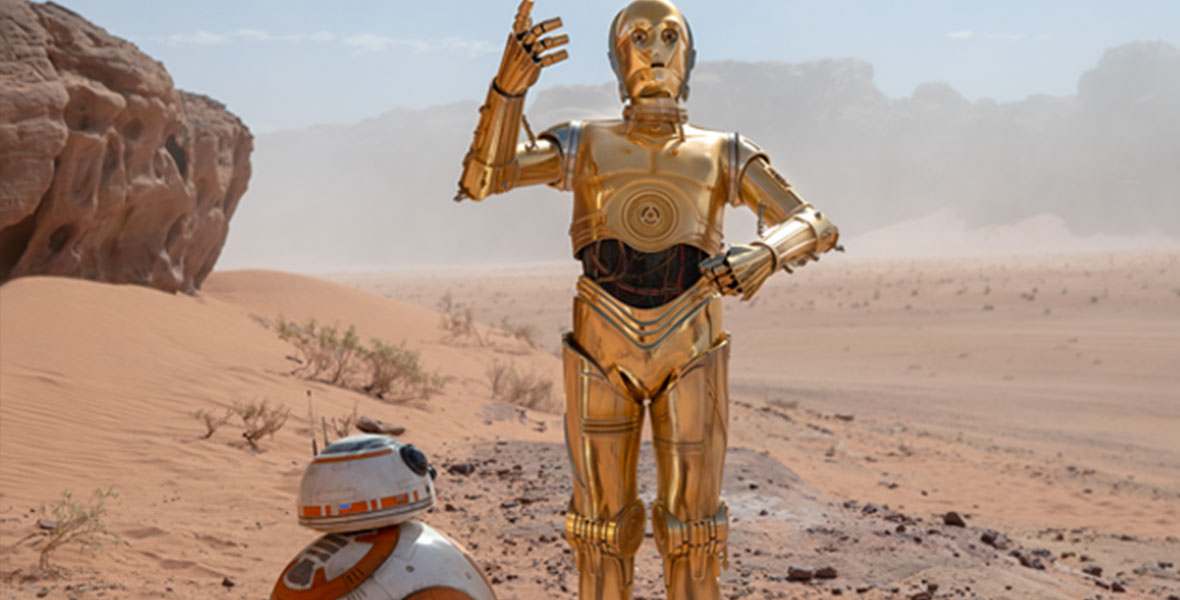 I Am C-3PO With Anthony Daniels
5:30–6:30 p.m., Live on the Galaxy Stage
Go behind the mask with Anthony Daniels as he recounts his years bringing your favorite protocol droid to life.  Watch as he chronicles iconic moments, fan-favorite stories, and perhaps some things you have never seen or heard before!
Sunday, May 29
Star Wars: The Bad Batch Season 2
11 a.m.–12 p.m., Live on the Celebration Stage; streamed to the Galaxy and Twin Suns Stages
"Strap in kid, you're not gonna want to miss this view." Join host David Collins as he invites Star Wars: The Bad Batch executive producer and supervising director Brad Rau, executive producer and head writer Jen Corbett, story editor Matt Michnovetz, actors Dee Bradley Baker and Michelle Ang to discuss highlights from the first season of the acclaimed series as well as some exciting hints of what's to come in season two!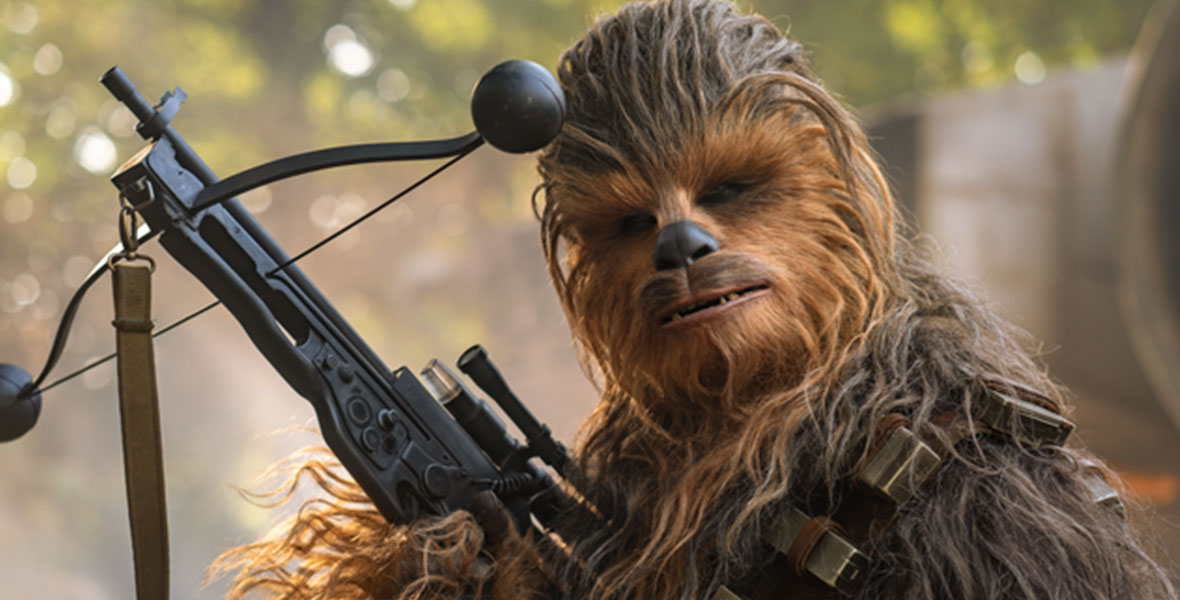 Wonderful World of Wookiees
1–2 p.m., Live on the Galaxy Stage
Loyal allies, gifted pilots, skilled mechanics, and fierce warriors, Wookiees have come to be many things in the Star Wars galaxy. Join host Amy Ratcliffe and special guests Joonas Suotamo (Chewbacca in Episodes VII, VIII, IX, and Solo: A Star Wars Story), Carey Jones (Krrsantan in The Book of Boba Fett), and Charles Soule (author behind The High Republic's Burryaga Agaburry) for a Wookiee-focused discussion that will include a tribute to the iconic Peter Mayhew.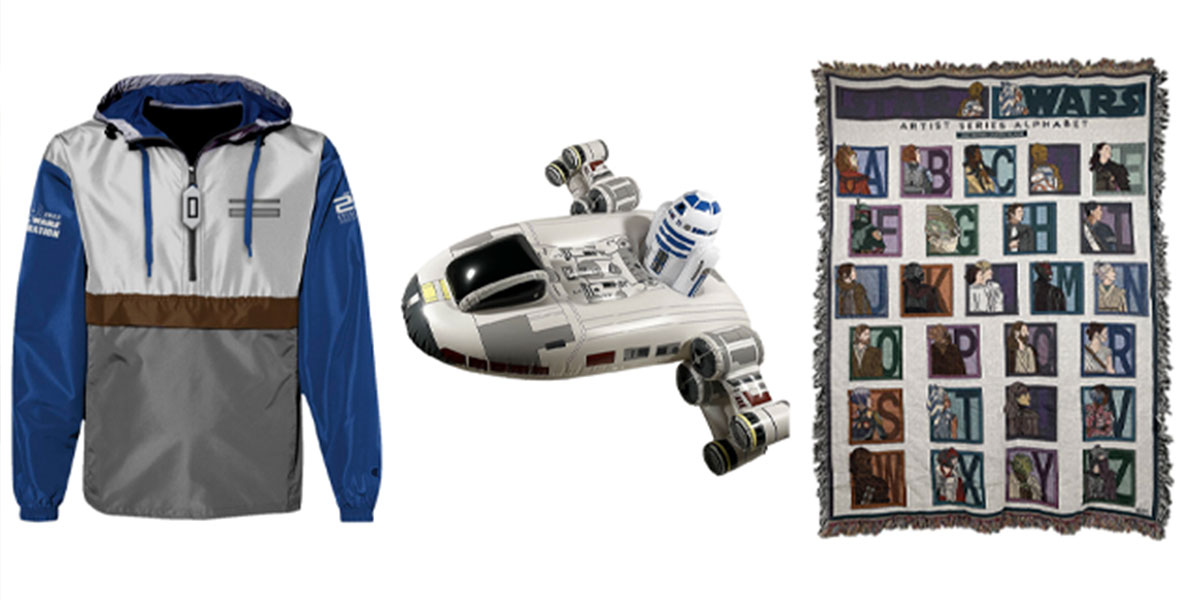 The Goods
Attendees eager to add to their personal Star Wars collection will get an advanced look at must-haves coming soon to Disney Parks and shopDisney. From LEGO sets sure to entertain kids and adults alike, to exclusive merch from Disney and Lucasfilm, and specialty Star Wars Celebration Store items to take home, there's sure to be something that catches your eye.
Must-have specialty items from the Star Wars Celebration Store include an array of attire perfect for honoring the 20th anniversary of Star Wars: Attack of the Clones. From a Clone Pattern button-up to a more casual Jango Fett Windbreaker and Jedi Youngling Training Beanie, there is something sure to satisfy fans' sartorial longings. Not to mention summertime items that will make fans the envy of onlookers at the pool, beach, and picnic, including an X-Wing Pool Float with Removable R2-D2 and Camtono Cooler Bag.
For fans looking to adorn their abodes in limited edition Star Wars wares, options include a stunning ABC Woven Throw Blanket by Karen Hallion with matching ABC Throw Pillow, Beskar Metal Coaster set, and Dex's Diner Neon Sign.
You can find a preview of many of the exclusive Star Wars Celebration Store items that will be available on the Star Wars Celebration website.
Health & Safety
Given the ongoing pandemic, Star Wars Celebration Anaheim requires all attendees, exhibitors, media, guests, and show management staff to provide proof of full vaccination against COVID-19 or proof of a negative antigen or PCR COVID-19 test to enter Celebration.
The vaccination or negative test requirement applies to all participants, including children. For the full FDA/WHO approved/authorized vaccine list, as well as other entry requirements, please check out the event FAQs.
For more on health protocols, vaccine and negative test check locations, and event access, please refer to the show information page.
Be sure to visit the Star Wars Celebration website, sign up for the Celebration newsletter, and follow on social at #StarWarsCelebration to hear about merch drops and updates. Connect with #StarWarsCelebration on Facebook, Twitter, and Instagram for the latest on one of the greatest Star Wars fan events!
*Offer must be redeemed by 11:59 pm EST on May 31, 2022. Savings based on the current non-discounted price of a new D23 Gold Membership. Limited number of D23 Gold Memberships available for this offer. Must purchase online and use promotional code above at checkout to qualify. Offer does not apply to taxes or shipping & handling charges. Offer not valid for gift memberships, membership renewals or upgrades from Gold to Gold Duo. Offer is not transferable and not redeemable for cash. Offer subject to change or termination without notice. Cannot be combined with other discounts or promotions. D23 Memberships will automatically renew at the non-discounted retail price every year until canceled. Purchases and memberships subject to D23's Terms and Conditions. Offer available to U.S. Residents Only.