By Zach Johnson
First up is Star Wars: The Bad Batch, premiering with two episodes on Wednesday, January 4. Months have passed since the events on Kamino, and the Bad Batch continue their journey navigating the Empire after the fall of the Republic. They will cross paths with friends and foes, both new and familiar, as they take on a variety of thrilling mercenary missions that bring them to unexpected and dangerous new places.
A week later, all episodes of Chasing Waves will debut. In the wake of surfing's Olympic debut in Tokyo, Chasing Waves spotlights the people and places defining Japan's reach in the global surf culture. This character-driven documentary series follows multicultural athletes in pursuit of their dreams, paints a captivating picture of Japanese life, and showcases what it takes to succeed in the international surf industry. Also premiering that day with all episodes is Gina Yei. Cheerful and creative, Gina Yei is a songwriter at heart. Thanks to her lyric-writing abilities, she gets the chance of a lifetime when she wins a scholarship to the prestigious Caribbean Music Institute in Puerto Rico—the birthplace of reggaeton and the very best place to study Latin music.
On Wednesday, January 18, the Disney+ Original King Shakir Recycle will debut on the streaming service. In it, scientists trying to solve the environmental crisis of pollution devise a way to send the collected garbage into space via rocket ships. When this garbage starts to land on alien planets, the outraged aliens head to Earth for revenge—and King Shakir and his family must protect the world from alien destruction.
The Disney+ Original Mila in the Multiverse will premiere on Wednesday, January 25. Mila is 16 years old and experiencing the adventure of a lifetime as she travels through the multiverse in search of her mother, Elis. But during her travels, she will come face to face with The Operators, a mysterious and dangerous group that wants to exterminate all universes. She will have to face them in order to save the multiverse.
Each Wednesday throughout the month, a new episode of the Disney+ Original series National Treasure: Edge of History and Willow will debut. Other additions to the ever-growing Disney+ library in January include American Blackout, Bride & Prejudice (Season 1), Lost Treasures of Egypt (Season 4), Hacking the System (Season 1), Magic of Disney's Animal Kingdom (Season 2), and Riding Britain's Railways (Season 1).
All the titles coming to Disney+ in January are listed below:
Wednesday, January 4
The Boonies (Season 1)
Locked Up Abroad (Season 12)
Lost Treasures of Egypt (Season 4)
Magic of Disney's Animal Kingdom (Season 2)
National Treasure: Edge of History (Episode 5: "Bad Romance")
Primal Survivor: Over the Andes (Season 1)
Star Wars: The Bad Batch (Season 2) (Episode 201: "Spoils of War," Episode 202: "Ruins of War") (Premiere)
Underworld, Inc. (Seasons 1–2)
Willow (Episode 7)
Friday, January 6
Strangest Bird Alive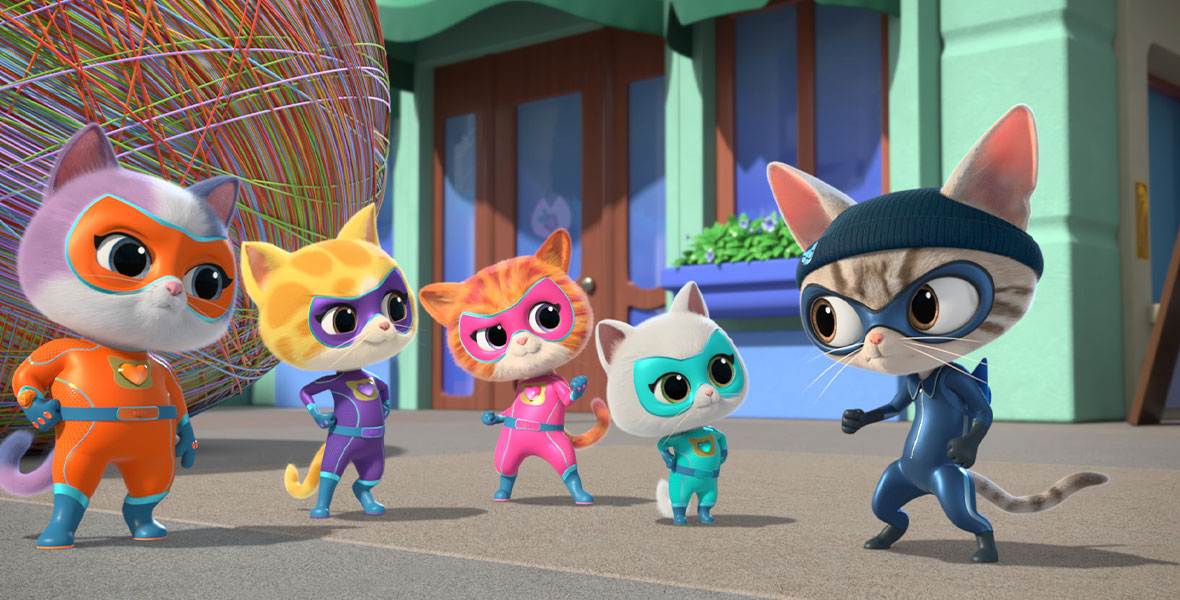 Wednesday, January 11
Airport Security (Seasons 4–8)
Best in Bridal (Season 1)
Bride & Prejudice (Season 1)
Celebrity Ghost Stories (Seasons 5–6)
Chasing Waves (All Episodes Streaming)
Evil Genius (Season 1)
Gina Yei (All Episodes Streaming)
My Ghost Story (Season 1)
National Treasure: Edge of History (Episode 6: "Frenemies")
Star Wars: The Bad Batch (Episode 203: "The Solitary Clone")
SuperKitties (Season 1, 11 Episodes)
Willow (Episode 8)
Wednesday, January 18
Chibi Tiny Tales (Shorts) (Season 3, 14 Episodes)
King Shakir Recycle (Premiere)
Mickey Mouse Funhouse (Season 2, 5 Episodes)
Me & Mickey (Shorts) (Season 1, 20 Episodes)
National Treasure: Edge of History (Episode 7: "Point of No Return")
Night Stalkers (Season 1)
Secret Life of Predators (Season 1)
Star Wars: The Bad Batch (Episode 204: "Faster")
Friday, January 20
Ocean's Breath
Sharkatraz
Wednesday, January 25
Bloody Tales of Europe (Season 1)
Dino Ranch (Season 2, 6 Episodes)
Hacking the System (Season 1)
Mila in the Multiverse (Premiere)
National Treasure: Edge of History (Episode 8: "Family Tree")
Riding Britain's Railways (Season 1)
Star Wars: The Bad Batch (Episode 205: "Entombed")
Friday, January 27
American Blackout
Challenger Disaster: Lost Tapes
T. Rex Autopsy