By Zach Johnson
Disney+ has something for everyone this holiday season! The streamer just unveiled a new slate of titles coming in December, from new Originals to beloved films and series.
Diary of a Wimpy Kid: Rodrick Rules, an all-new animated movie based on the second book in Jeff Kinney's book series, premieres Friday, December 2, and follows the riotous antics of angst-ridden, disaster prone middle school student Greg Heffley (voiced by Brady Noon). In it, Greg takes on one of his biggest challenges yet: surviving a weekend alone with Rodrick (voiced by Hunter Dillon) and following his growing list of rules. That same day, Pentatonix: Around the World for the Holidays will premiere on Disney+. The a cappella group Pentatonix is struggling to find inspiration for their annual holiday album—and the clock is ticking! To make matters worse, their well-intentioned but misguided manager mistakenly locks them in a magic mailroom. With a little Disney magic, they embark upon a whirlwind tour around the world, discovering holiday traditions and inspiration from Pentatonix fans. The journey leads the group to realize that the holidays offer people the perfect opportunity to discover how much we have in common—and that it really is a small world, after all!
On Thursday, December 8, Solo Amor Y Mil Canciones will premiere on Disney+. In celebration of the 10th anniversary of Violetta's release, Tini gets together with her former castmates to celebrate, giving her fans an intimate, unique, and unforgettable show. Plus, Tini, Jorge Blanco, Candelaria Molfese, and Mercedes Lambre give the audience a night to remember with brand-new versions of five of the hit series' songs.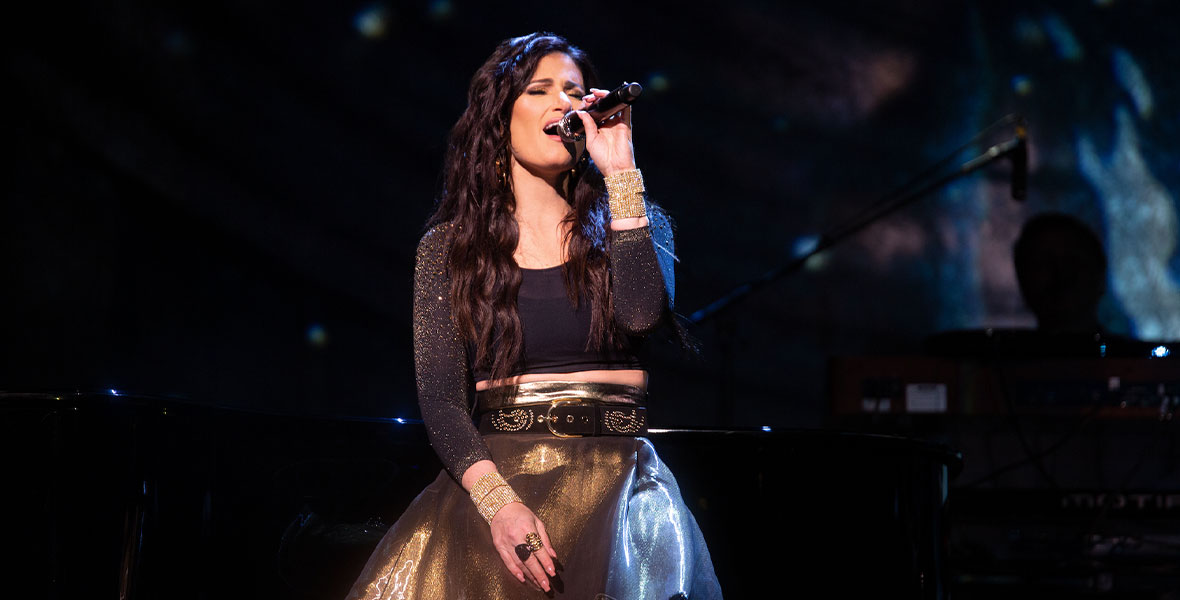 The following night, Idina Menzel: Which Way to the Stage? will debut. Disney Legend Idina Menzel's many triumphs include Broadway roles in Rent and Wicked, as well as the voice of Elsa in Disney's Frozen. Yet one dream goal has evaded her grasp: to headline a concert at Madison Square Garden in her hometown of New York City. Filmmaker Anne McCabe follows Menzel on a national tour over the course of 16 shows as she juggles the challenges of being a working mom with a grueling travel schedule, all preparing to finally realize her dream. Also debuting on Friday, December 9, is Night at the Museum: Kahmunrah Rises Again! In the animated feature film, Nick Daley follows in his father's footsteps as night watchman at the American Museum of Natural History—i.e., he knows what happens when the sun goes down! When the maniacal ruler Kahmunrah escapes, it's up to Nick to save the museum once and for all.
National Treasure: Edge of History will premiere with two episodes on Wednesday, December 14. When an enigmatic stranger gives Jess Valenzuela (Lisette Olivera) a clue to a centuries-old treasure that might be connected to her late father, her life is turned upside down. Jess has a knack for solving puzzles, and her skills are put to the test as she and her friends follow a series of clues hidden in American artifacts and landmarks. Can Jess outsmart a black-market antiquities dealer (Catherine Zeta-Jones) in a race to find a lost treasure, ultimately unburying the truth about her family's past?
For more than 90 years, Abbey Road Studios has been at the heart of the music industry. Fans journey every year to have their photo taken at the world-famous zebra crossing, and artists strive to follow in the footsteps of their heroes. In If These Walls Could Talk—premiering Friday, December 16—Mary McCartney guides us through nine decades to see and experience the creative magic that makes it the most famous and longest-running studio in the world. From classical to pop, film scores to hip-hop, the documentary explores the breadth, diversity, and ingenuity of Abbey Road. Also premiering that day is the live-action short Le Pupille, a tale of innocence, greed, and fantasy from writer and director Alice Rohrwacher and producer Alfonso Cuarón.
On Wednesday, December 28, Disney+ subscribers are invited to step into Casa Madrigal for an unprecedented concert spectacular as the original voice cast of Walt Disney Animation Studios' Academy Award®-winning Encanto reunites for Encanto at the Hollywood Bowl. Starring Stephanie Beatriz, Adassa, Carolina Gaitán, Jessica Darrow, Diane Guerrero, Mauro Castillo, Angie Cepeda, and Olga Merediz, along with special guests including Carlos Vives, Encanto at the Hollywood Bowl transforms a historic venue into the world of the animated film that became a worldwide phenomenon. This live-to-film concert experience gives viewers a front-row seat to the extraordinary musical extravaganza celebrating the film's world, characters, and songs.
All the titles coming to Disney+ in December are listed below: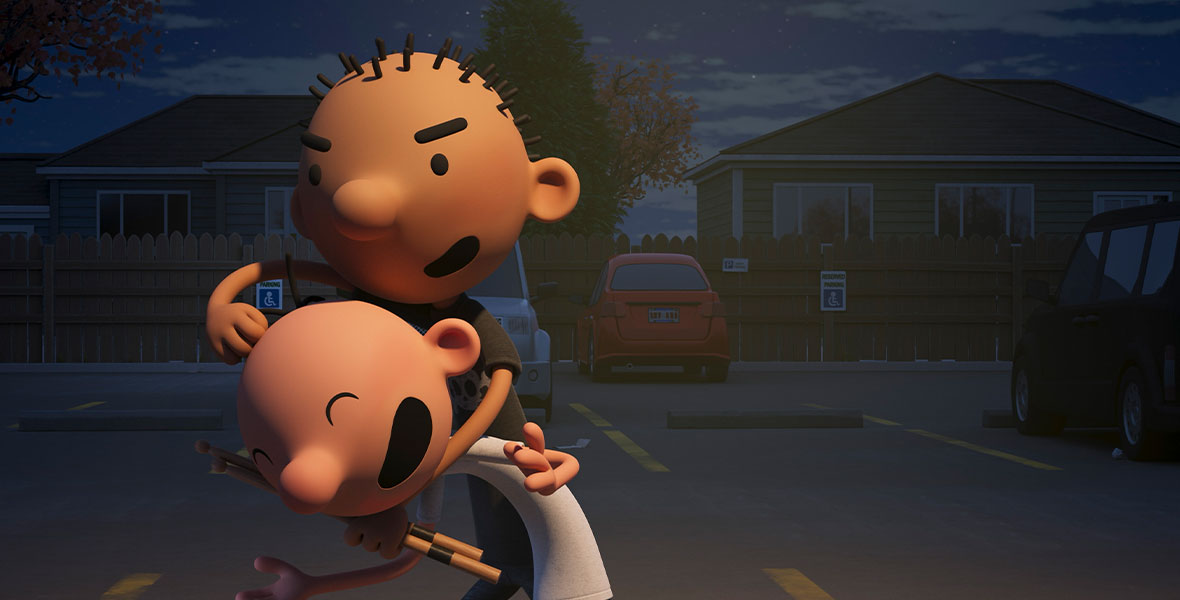 Friday, December 2
Akashinga: The Brave Ones
Diary of a Wimpy Kid: Rodrick Rules (Premiere)
Heroes of the Mediterranean
Patagonia Wings
Pentatonix: Around the World for the Holidays (Premiere)
The Territory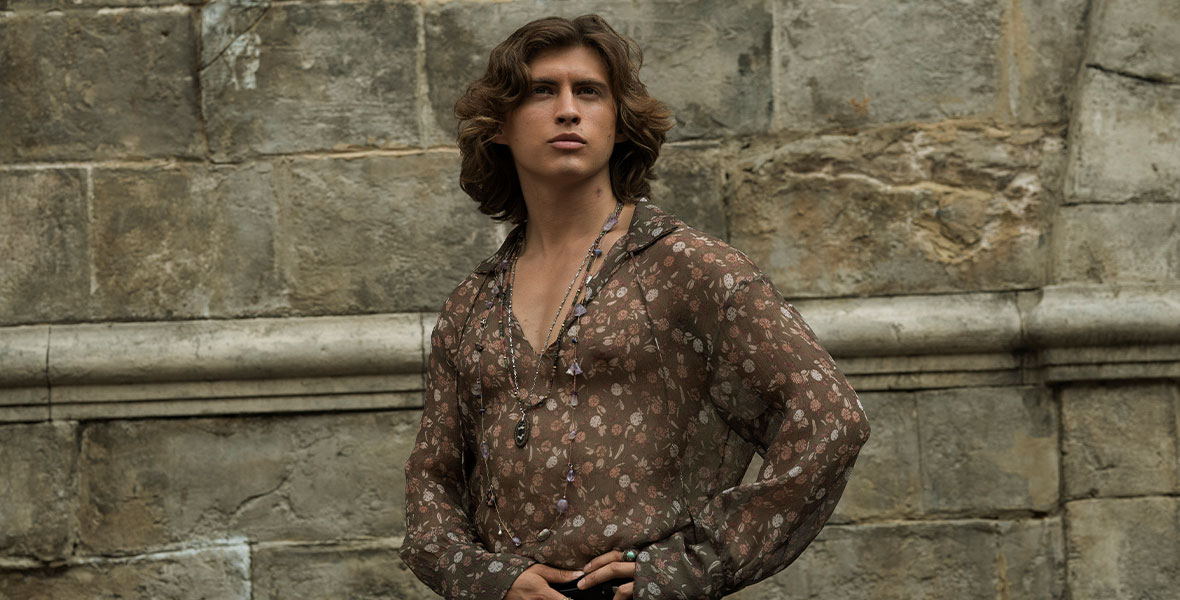 Wednesday, December 7
Alice's Wonderland Bakery (Season 1, 5 Episodes)
Animal Fight Night (Seasons 1–6)
Beyond Magic with DMC (Season 1)
Botswana (Season 1)
Gigantosaurus (Season 3, 8 Episodes)
The Mysterious Benedict Society (Episode 208 "A Two-Way Street") (Season Finale)
Raven's Home (Season 5, 2 Episodes)
The Santa Clauses (Episode 5: "Chapter Five: Across the Yule-Verse")
Sumo Do, Sumo Don't! (Episode 8)
The Villains of Valley View (Season 1, 1 Episode)
Willow (Episode 3)
Thursday, December 8
Solo Amor Y Mil Canciones (Premiere)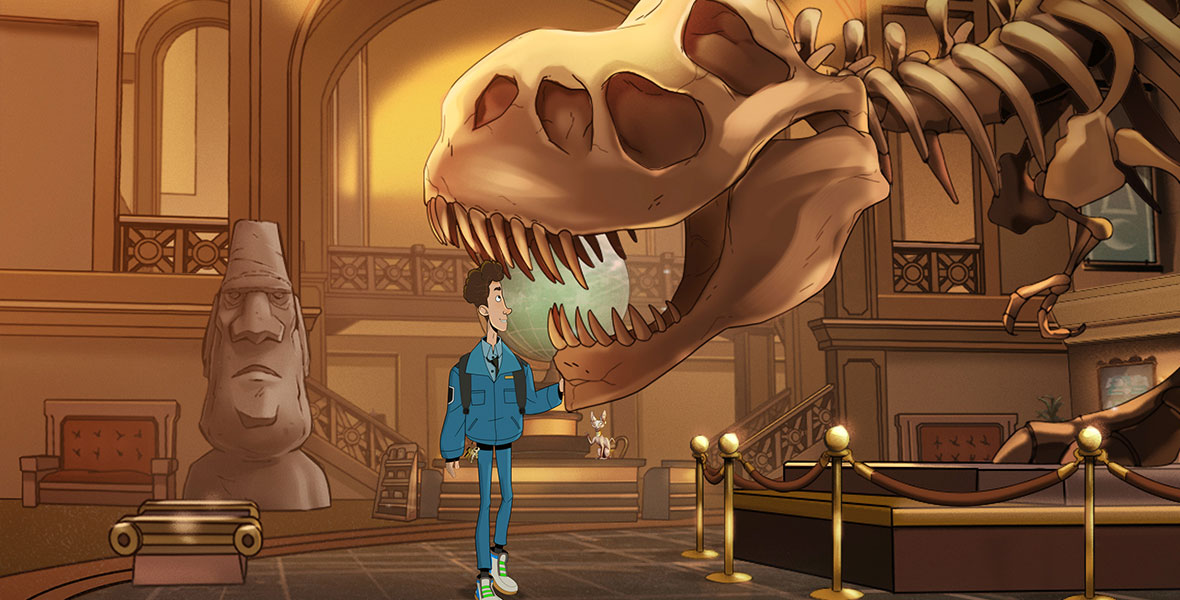 Friday, December 9
Area 51: The CIA's Secret
CMA Country Christmas
Idina Menzel: Which Way to the Stage? (Premiere)
Night at the Museum: Kahmunrah Rises Again (Premiere)
Ocean's Breath
Shark vs. Tuna
Retrograde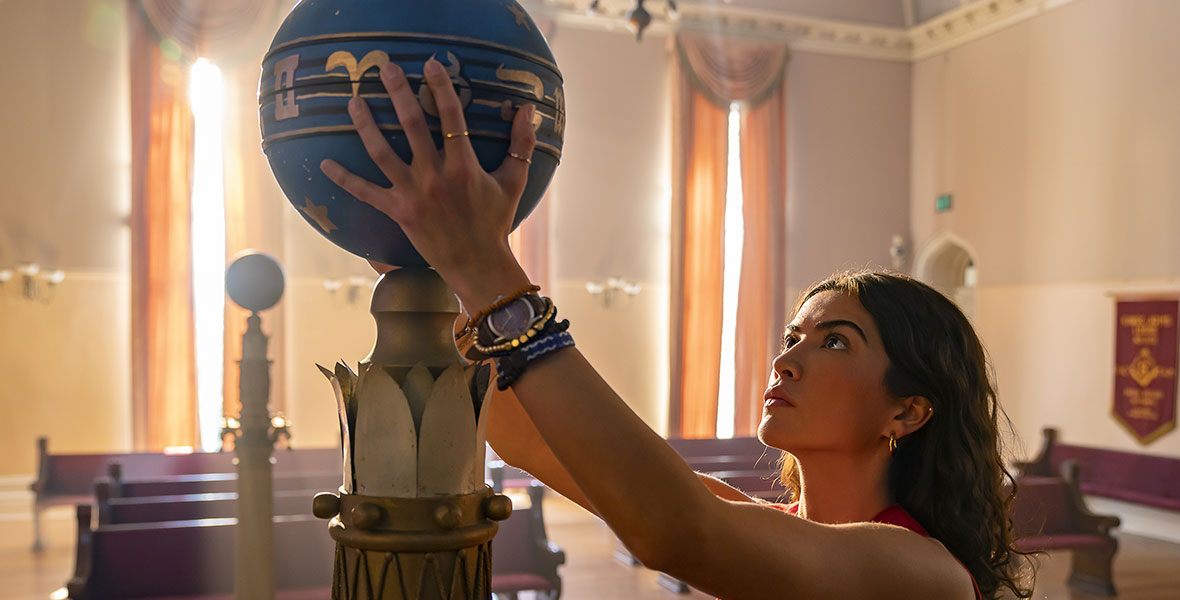 Wednesday, December 14
Alaska's Deadliest (Season 1)
Broken Karaoke (Shorts) (Season 1, 1 Episode)
Drain the Oceans (Season 5)
The Great Christmas Light Fight (Season 10)
National Treasure: Edge of History (Episode 1: "I'm a Ghost") (Episode 2: "The Treasure Map") (2-Episode Premiere)
The Owl House (Season 3, 1 Episode)
Positive Energy (Season 1)
The Santa Clauses (Episode 6: "Chapter Six: A Christmas to Remember")
Sumo Do, Sumo Don't! (Episode 9)
Willow (Episode 4)
Thursday, December 15
A Very Backstreet Holiday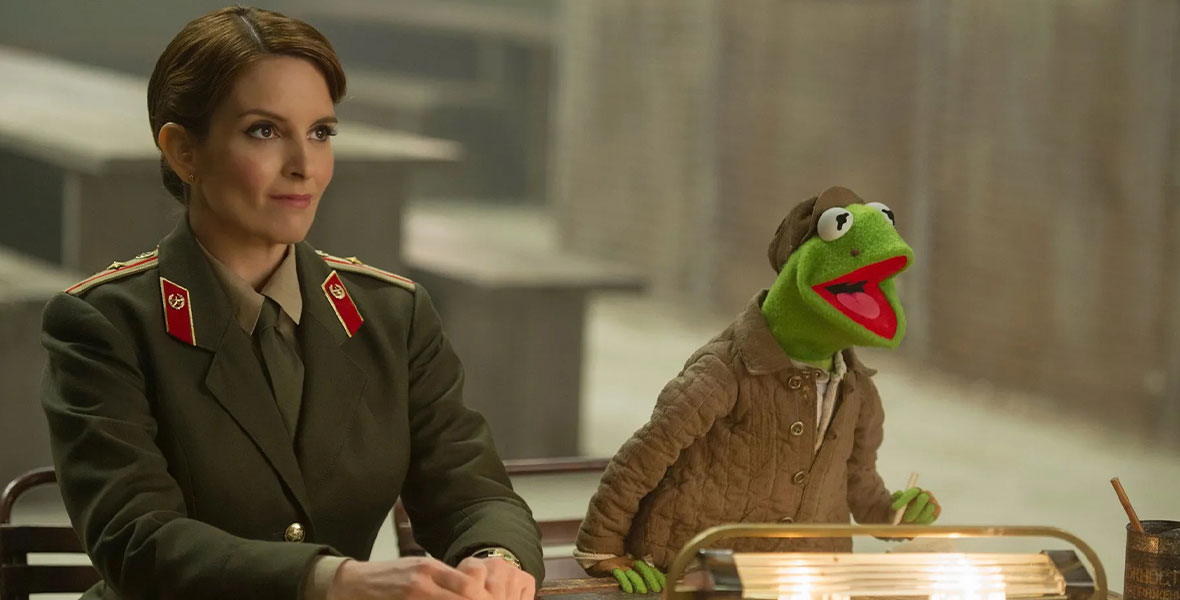 Friday, December 16
Beauty and the Beast: A 30th Celebration
Heroes of the Long Road Home with Martha Raddatz
If These Walls Could Sing (Premiere)
Mafia Confidential
Muppets Most Wanted (Sing-Along Version)
Le Pupille (Premiere)
Where Oceans Collide
Wednesday, December 21
Ancient X Files (Season 2, 5 Episodes)
Born in Africa (Season 1)
Danger Decoded (Season 1)
The Flagmakers
Port Protection Alaska (Seasons 1–5)
National Treasure: Edge of History (Episode 3: "Graceland Gambit")
Sumo Do, Sumo Don't! (Episode 10)
Willow (Episode 5)
Friday, December 23
From the Ashes
Jaguar Beach Battle
Little Giant
Wednesday, December 28
Encanto at the Hollywood Bowl (Premiere)
Generation X (Season 1)
National Treasure: Edge of History (Episode 4: "Charlotte")
Savage Kingdom (Seasons 1–4)
Street Genius (Seasons 1–2)
Wicked Tuna: Outer Banks Showdown (Season 1)
Willow (Episode 6)
Friday, December 30
Black Pharaohs: Sunken Treasures
Generation Youtube