By Zach Johnson
Walt Disney Animation Studios wowed the Annecy crowd in France Friday by offering a first look at Frozen 2, presented by the film's Head of Animation Becky Bresee and Head of Effects Animation Marlon West, and also by unveiling three new shorts from the experimental Short Circuit program, which will stream on Disney+ in Spring 2020. Natalie Nourigat, Brian Menz, and Jerry Huynh premiered the shorts Exchange Student, Just A Thought, and Jing Hua, respectively. Learn more about Frozen 2 (debuting in U.S. theaters November 22, 2019) and the three shorts: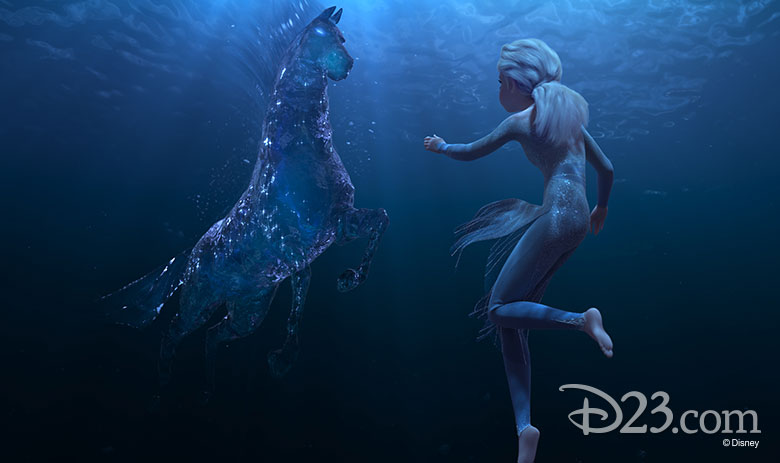 Frozen 2
Why was Elsa (voice of Idina Menzel) born with magical powers? The answer is calling her and threatening her kingdom of Arendelle. With the help of her sister Anna (voice of Kristen Bell), Kristoff (voice of Jonathan Groff), Olaf (voice of Josh Gad), and Sven, Elsa will set out on a risky and extraordinary journey. In Frozen, Elsa feared her powers were too much for the world. In Frozen 2, she must hope they are enough. Frozen 2 was directed by Chris Buck and Jennifer Lee.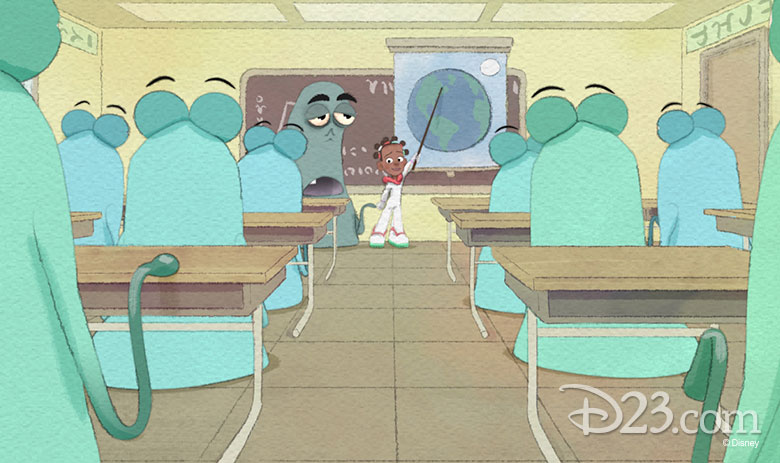 Exchange Student
Life is hard enough for an exchange student at a new school, but as the only Earthling at a school for Aliens, the central character in this fanciful story is the ultimate outsider and must prove her worth to be accepted by her unusual new classmates.
Just a Thought
An awkward 12-year old boy named Ollie experiences "bubble trouble" when his infatuation for a girl is embarrassingly revealed as his innermost thoughts take the form of a physical thought bubble. When the bubble takes on a life of its own, Ollie struggles to keep his thoughts under control and hidden from his seventh grade crush.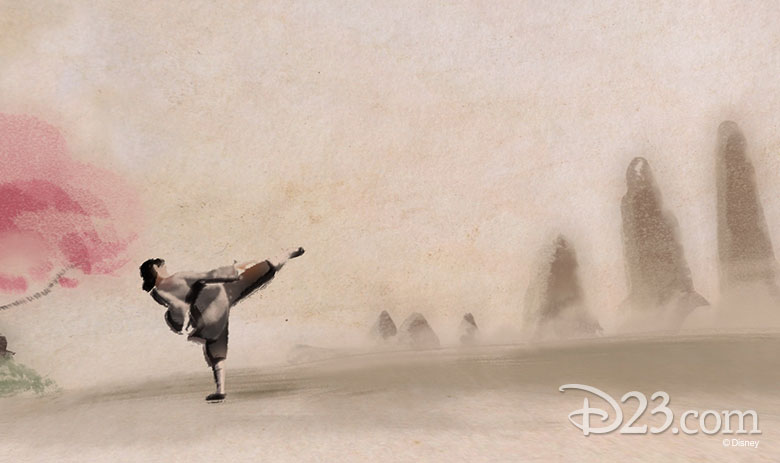 Jing Hua (Flower in the Mirror)
Using Chinese-style landscape paintings as a visual inspiration, this film follows the story of a grieving woman who pays tribute to her recently departed teacher by creating a painted world using a magical form of kung fu.