By Beth Deitchman
In Freaky Friday, "The Hunt" is an epic scavenger quest that sees high school students team up and search the city for a carefully curated list of off-the-beaten-path items and experiences. It's as competitive as it gets, and 16-year-old Ellie Blake is determined to join in the fun this year. It turns out, however, that there's another Freaky Friday hunt that viewers can enjoy—and you don't even have to leave the comfort of your couch to participate. We've uncovered some of the Easter eggs that the filmmakers have hidden within the brand-new "DCOM." Take a look at our list, then head over to DisneyNOW to re-watch Freaky Friday and see how many you can find.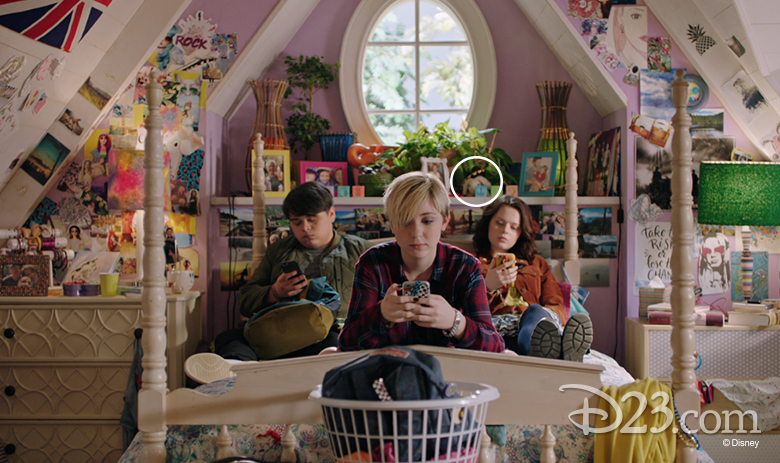 Every-bunny loves a rabbit
A magician needs a rabbit, especially while he or she is still polishing their tricks, so of course younger brother Fletcher has Presto for a pet. But Freaky Friday set decorator Terry Joseph revealed that there are a few additional bunnies-of-note in the film: "We put a big, floppy stuffed one in Fletcher's room, and then we decided that Ellie should have one, as well," she says. Look for a small plush sombrero-wearing bunny in Ellie's room on the shelf behind her bed.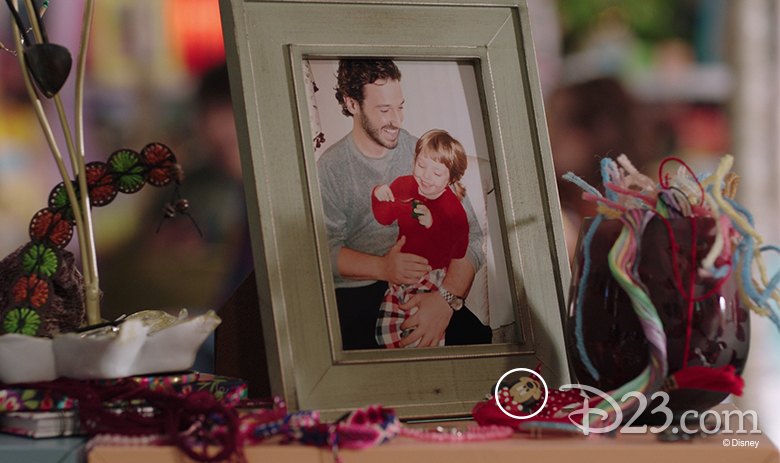 A Hidden Minnie
Disney fans are accustomed to looking for Hidden Mickeys, but Freaky Friday gives us something more elusive: a Hidden Minnie. Ellie keeps a framed photo of her late dad and herself in her room and if you look very closely, you'll see a familiar red bow on the shelf just in front of the picture. Plus, this Easter egg comes with another fun find: The little girl in the picture isn't Cozi Zuehlsdorff, who plays Ellie—it's actually her older sister, Lacey Zuehlsdorff.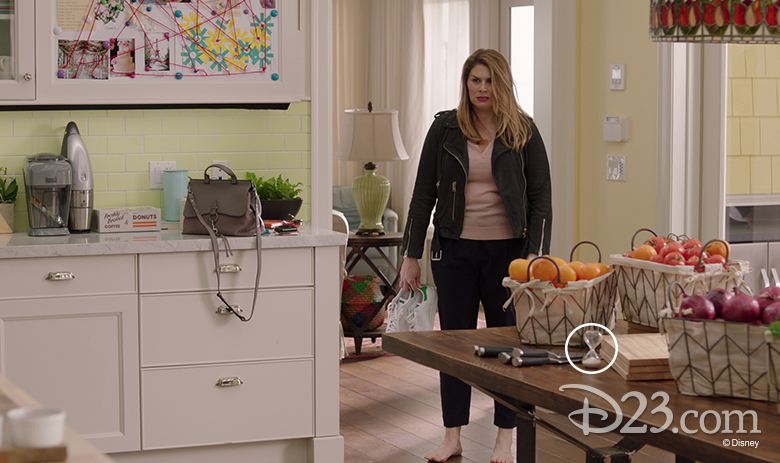 Hours and hours of hourglass fun
The body-swap between mom Katherine and her daughter, Ellie, is set in motion by a magical hourglass—a special keepsake that was given to Ellie by her late father. This special prop was designed especially for Freaky Friday, and it should come as no surprise that the creative team looked at a LOT of hourglasses as they researched how this important item should look. "We had a lot of hourglasses in our possession at some point," recalls Joseph, so the team decided to use as many as they could in a fun way.
There are hourglass Easter eggs hidden throughout Freaky Friday. You can spot one on the Blake family kitchen table and on a shelf in younger brother Fletcher's room. There are two in Ellie's room—on the nightstand and near her record turntable—and, according to Joseph, a number of them in Mrs. Time's antique clock shop. We've personally counted more than 20 hourglasses, but take your time and you may discover even more. To echo both Katherine and Ellie in Freaky Friday, you got this.