By D23 Team
On Friday, November 17, a group of D23 Gold and Gold Family Members gathered at The Walt Disney Studios for a legendary lunch with the one-and-only Russi Taylor. Since 1986, Russi has been the official voice of Minnie Mouse in hundreds of TV episodes, theme park experiences, animated shorts, and theatrical films.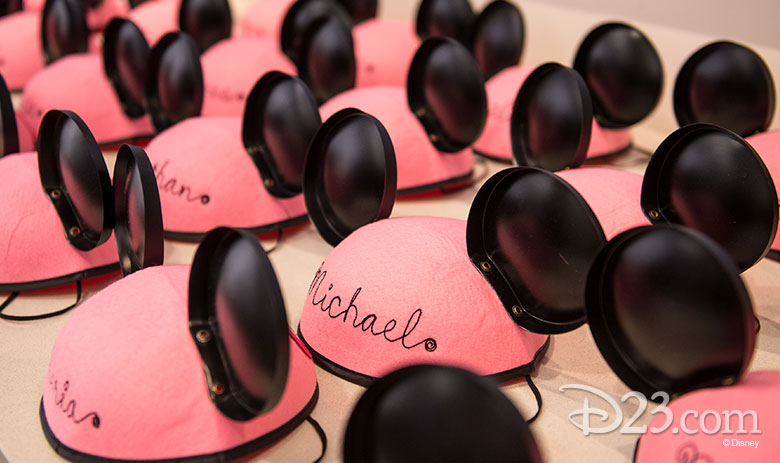 Attendees gathered in a private Buena Vista Commissary dining room and were greeted with personally embroidered Minnie Ears to celebrate both Minnie and Mickey's birthday (November 18)! Russi was also accompanied and introduced by Ben Hoppe—Creative Director for Disney Character Voices. Throughout the delicious three-course meal, Russi shared extraordinary stories about her more than 30-year career voicing the forever fabulous Minnie Mouse and her 20-year marriage with her real-life sweetheart, Disney Legend Wayne Allwine—the voice of Mickey Mouse.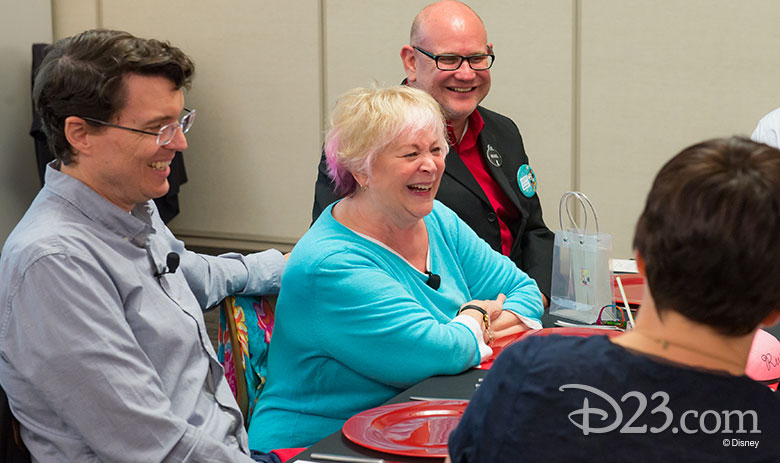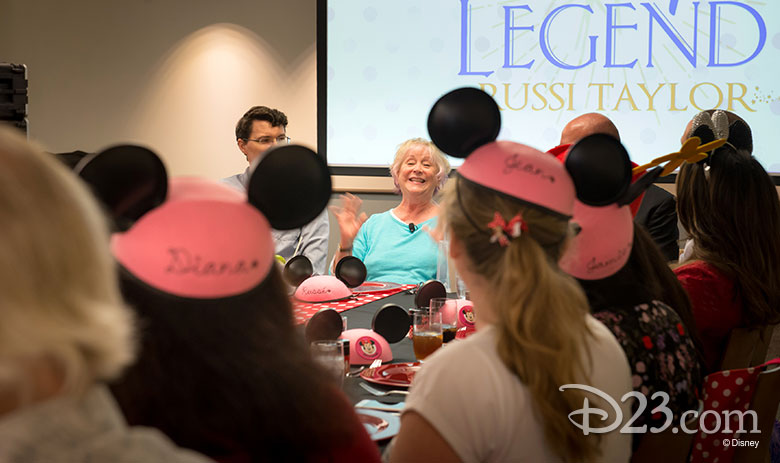 Russi talked, sang, and laughed her way through our one-of-a-kind afternoon. D23 Members heard additional stories of her experience not only voicing Minnie, but also Nurse Mouse in The Rescuers Down Under; as well as Huey, Dewey, and Louie; and Webbigail Vanderquack in DuckTales (1987). She has also provided voices for characters in the television series TaleSpin, The Little Mermaid, Buzz Lightyear of Star Command, Kim Possible, Muppet Babies, and Jake and the Never Land Pirates.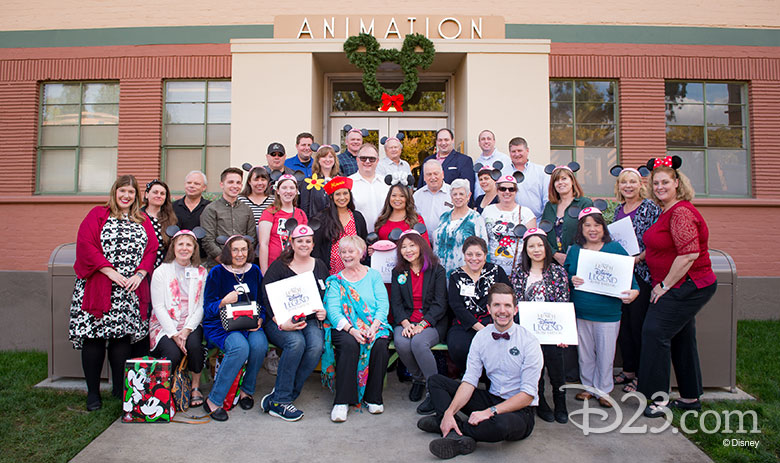 At the conclusion of the meal, the group was escorted to Legends Plaza where each guest had the opportunity to take a photo with Russi—of course, the meet-and-greet would not have been complete without a warm hug from the Legend herself.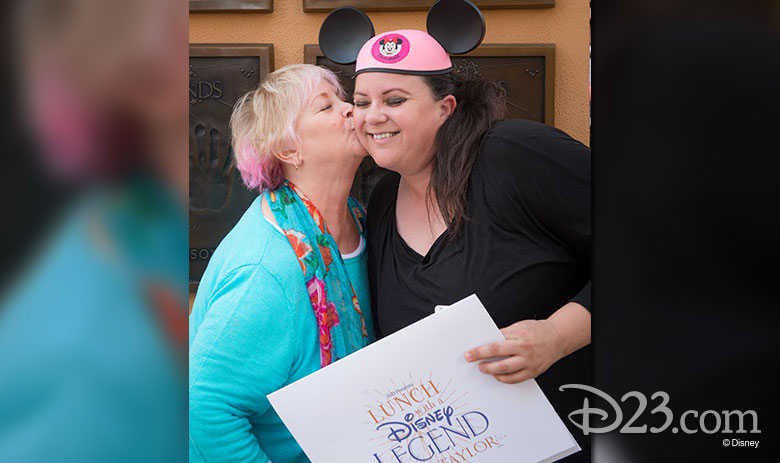 As a commemorative gift, each guest received a D23-exclusive portrait of Russi seated in Legends Plaza, surrounded by some of the most beloved characters she has voiced.