By Emma Zomerman
D23 Members got in the Muppet-ational holiday spirit on Sunday, November 13, by celebrating 30 years of The Muppet Christmas Carol at Museum of the Moving Image in New York.
The evening began as guests arrived to get an exclusive after-hours viewing of The Jim Henson Exhibit, one of the museum's signature experiences. Guests got to explore and learn about how Henson and his team of builders, performers, and writers brought to life amazing worlds, from The Muppets to Sesame Street, Labyrinth, The Dark Crystal, and beyond. With nearly 300 objects on display, guests could find their favorite reason they love Jim Henson's creations so much. Guests even got to see some of The Muppet Christmas Carol's starring characters, such as Kermit the Frog, Rowlf, the Swedish Chef, and Miss Piggy!
Afterward, guests were escorted to the theater, where they were greeted with an exclusive behind-the-scenes presentation of The Muppet Christmas Carol hosted by Craig Shemin (president, the Jim Henson Legacy). Shemin chatted with Fred Buchholz (Muppet stunt coordinator) and Peter MacKennan (Muppet builder), who told stories ranging from working with Jim Henson on Muppet*Vision 3D to how they turned Rizzo into a "rat-cicle" for The Muppet Christmas Carol! Guests then settled in for a big-screen presentation of The Muppet Christmas Carol in the museum's gorgeous theater!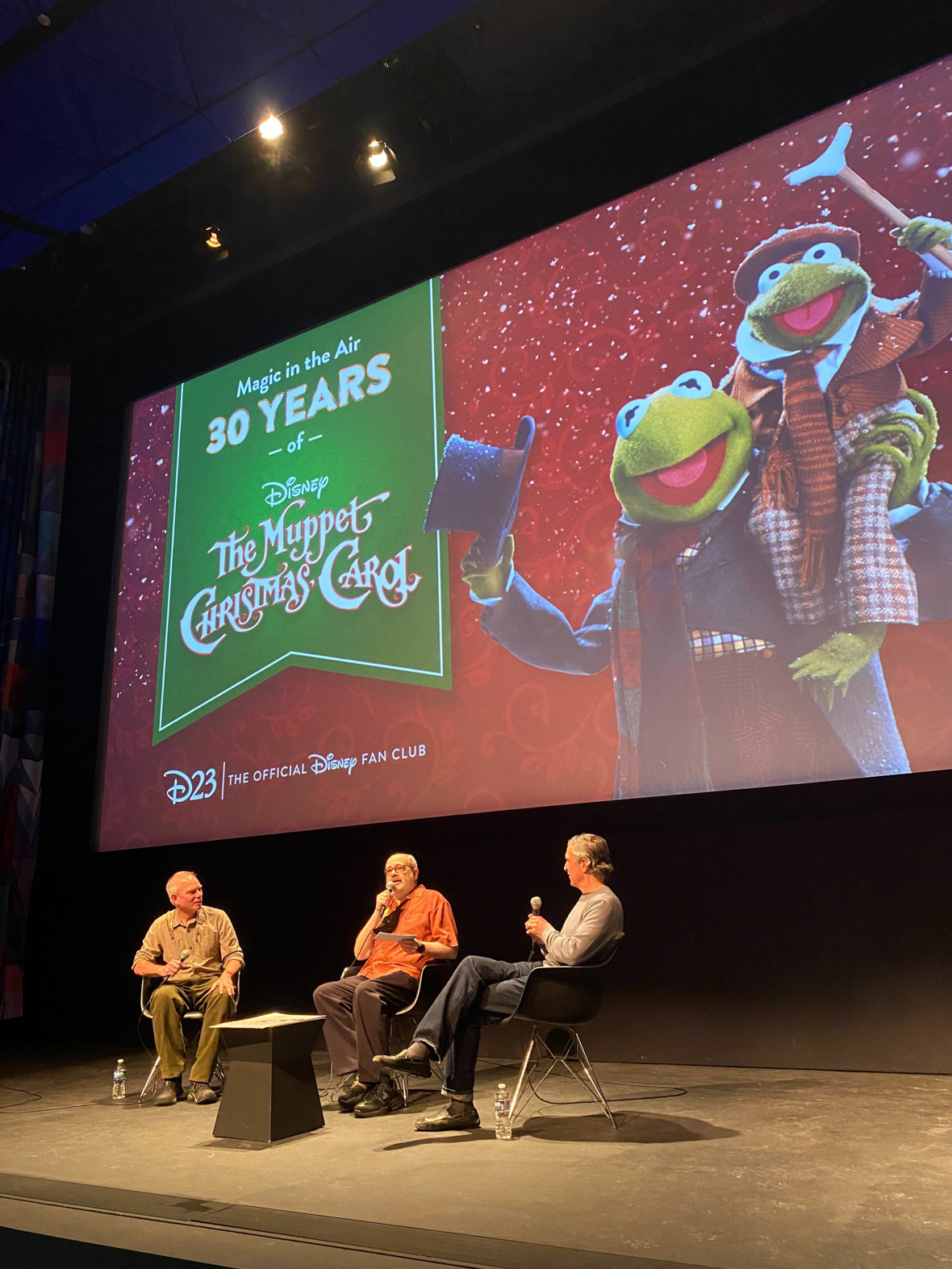 As guests left with hearts full and spirits high, they received a D23 Exclusive print featuring costume designer Polly Smith's gorgeous design for our favorite Charles Dickens representative, The Great Gonzo!
After a night of magnificent Muppet merriment, we were thrilled help celebrate this milestone anniversary with our Members! On behalf of the D23 Team, we hope the memories made that night help you get into the holiday spirit. We know we're in the spirit, based on all the magical Muppet fans we got to celebrate with!