By Courtney Potter
Meet Miguel and Dante in Disney•Pixar's Coco, and get a glimpse at construction for Disney Parks' new Star Wars-themed lands… Read more, along with other news from around Disney, in this week's news briefs!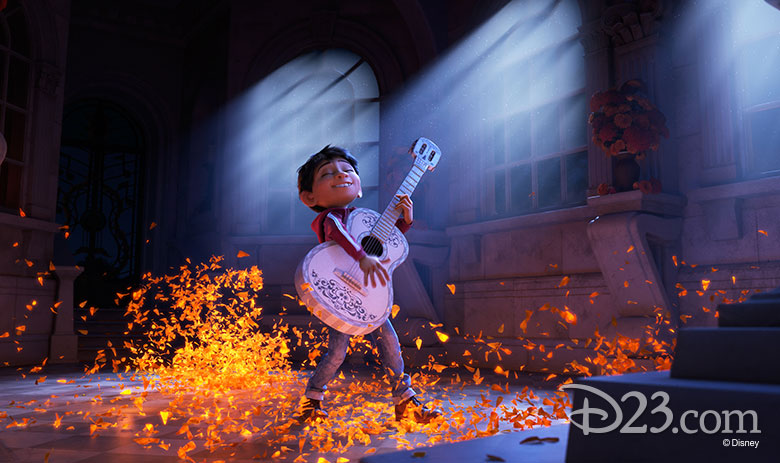 Colorful Coco Teaser Trailer Debuts
Disney•Pixar's next animated film, Coco, doesn't debut 'til later this fall… but just a few days ago, we got a radiant sneak peek via its brand-new teaser trailer! Meet Miguel (voiced by Anthony Gonzalez) and his dog, Dante, and take a trip to the beautiful, kaleidoscopically hued Land of the Dead, by checking out the trailer here.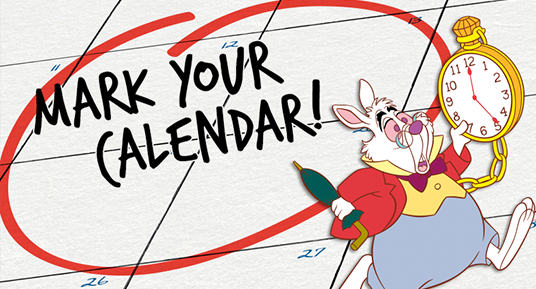 Save the Date!
Be sure to mark these upcoming Disney events on your calendar:
D23 and Walt Disney Archives


April 7, 2017


Lunch with a Disney Legend: Burny Mattinson


April 8, 2017


The Official Walt Disney Studios Tour—Presented by D23


April 10, 2017


D23 Members Invited to "Eat Like Walt" at the Disney California Adventure Food & Wine Festival


April 26, 2017


D23's Behind-the-Scenes Experience: Magic in Manhattan & More


May 12, 2017


Lunch with a Disney Legend: Marty Sklar in Florida


May 13, 2017


D23's Magical Screening Series: Pirates of the Caribbean: The Curse of the Black Pearl On the Lot


May 13, 2017


D23's Magical Screening Series: Pirates of the Caribbean: The Curse of the Black Pearl in Florida


July 14-16, 2017


D23 Expo 2017


Studios




April 21, 2017


Born in China opens in theaters


May 5, 2017


Guardians of the Galaxy Vol. 2 opens in theaters


May 26, 2017


Pirates of the Caribbean: Dead Men Tell No Tales
opens in theaters


June 16, 2017


Cars 3 opens in theaters


November 3, 2017


Thor: Ragnarok opens in theaters


November 22, 2017


Coco opens in theaters


December 15, 2017


Star Wars: The Last Jedi opens in theaters
Parks


March 1–May 29, 2017




Epcot International Flower & Garden Festival




March 10–April 16, 2017




Disney California Adventure Food & Wine Festival




May 27, 2017




Pandora—The World of Avatar opening at Disney's Animal Kingdom




May 27, 2017


Guardians of the Galaxy–Mission: BREAKOUT! opening at Disney California Adventure


August 31-November 13, 2017




Epcot Food & Wine Festival




2019




Star Wars-Themed Lands Opening at Disneyland and Walt Disney World




Television




March 24, 2017


Tangled: The Series premieres on Disney Channel at 7:30 p.m. ET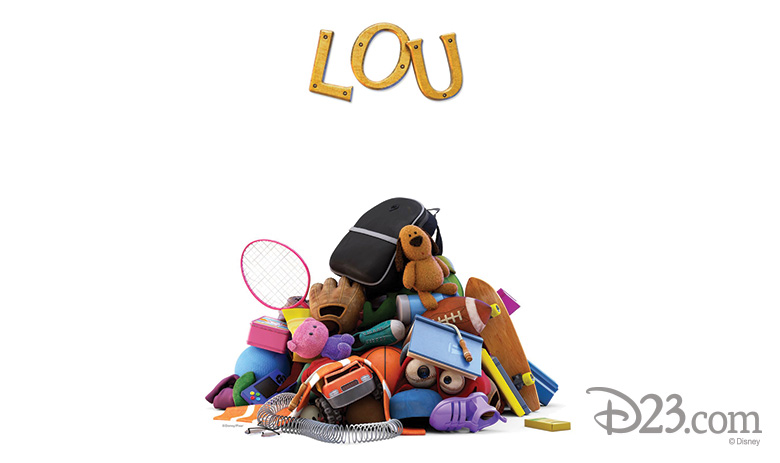 Adorable New Poster for Lou, Pixar's Latest Short
Speaking of Pixar, the latest short from the multi-Oscar®-winning animation studio is set to premiere this summer—playing ahead of Cars 3. Lou, directed by Dave Mullins and executive produced by John Lasseter, follows an adorable red-hoodie-wearing creature who helps teach a schoolyard bully a lesson.
Tiding us over 'til the short's debut is this super-cute new poster, above. Can you spot our hero? Lou gets lost (and found) in theaters on June 16.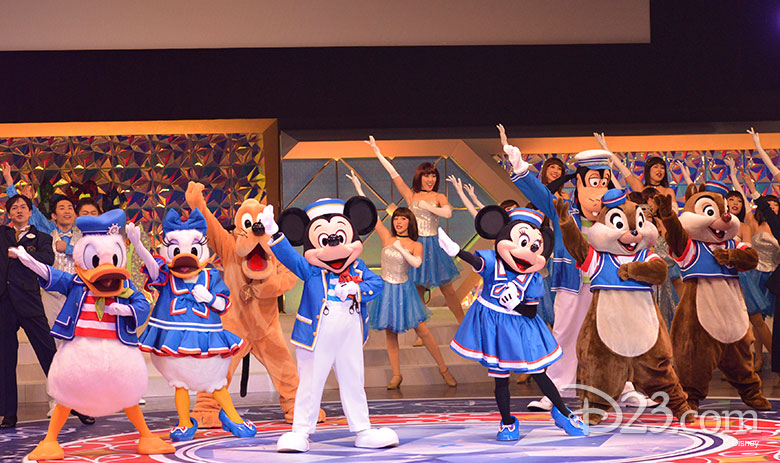 D23 Expo Japan to Return in 2018
Huge news for our D23 friends in Asia… D23 Expo is returning to Japan in 2018! Read the big announcement here, and stay tuned for more info as it becomes available.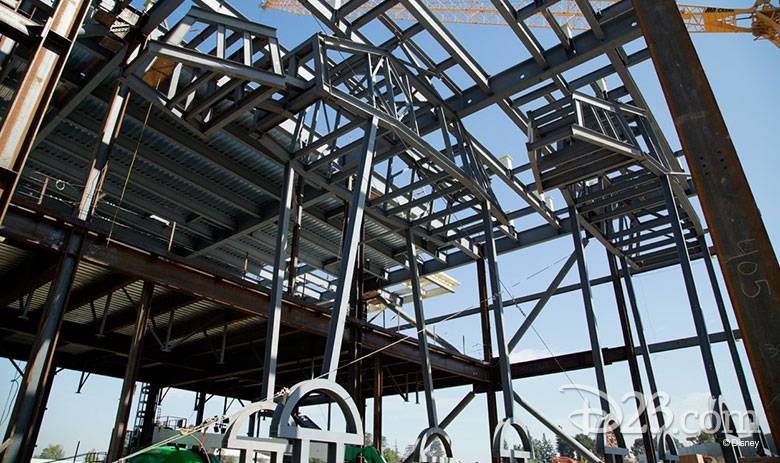 Construction Update on Star Wars-Themed Lands
Sure, the two Star Wars-themed lands coming to both Disneyland Park in California and Disney's Hollywood Studios in Florida don't open 'til 2019—we vacillate between wanting to fast-forward right this minute to then and hoping our gleeful anticipation lasts as long as possible—but that doesn't mean we won't receive some cool updates along the way. Case in point: last week's first look at some of the lands' progress (courtesy our pals at the Disney Parks Blog). Check out the video here.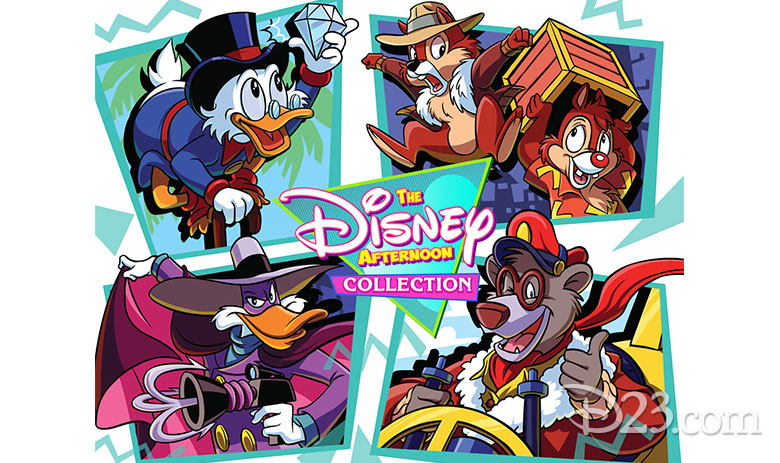 Play Along with Classic "Disney Afternoon" Cartoons
If you're of a certain age, you spent many an afternoon laughing along with the exploits of our favorite chipmunks in Chip 'n' Dale Rescue Rangers; the cuddly, adventurous bears of TaleSpin; and the shenanigans of Scrooge McDuck in DuckTales (soon to be returning to Disney XD). And you probably also spent some time playing the video games based on these classic "Disney Afternoon" series. Well, we've got some awesomely nostalgic news: Capcom has just announced a compilation of these now-fully-restored games, and they'll be available next month! Read more about 'em here.
Star Wars Rebels' Exciting Two-Part Season Finale—This Saturday!
Season Three of Disney XD's Star Wars Rebels is just about to wrap up, and they're doing so in appropriately adventurous fashion! Airing this Saturday at 11 a.m. ET, "Zero Hour: Parts 1 and 2" follow Phoenix Squadron's final preparations for their attack on Lothal. But their big plans are disrupted when Grand Admiral Thrawn discovers their location…
Check out a special preview from "Zero Hour," above… it's seriously epic! Set over a decade after Star Wars: Episode III—Revenge of the Sith and five years before Star Wars: Episode IV—A New Hope, Star Wars Rebels features the voices of Freddie Prinze, Jr., Vanessa Marshall, and Lars Mikkelsen.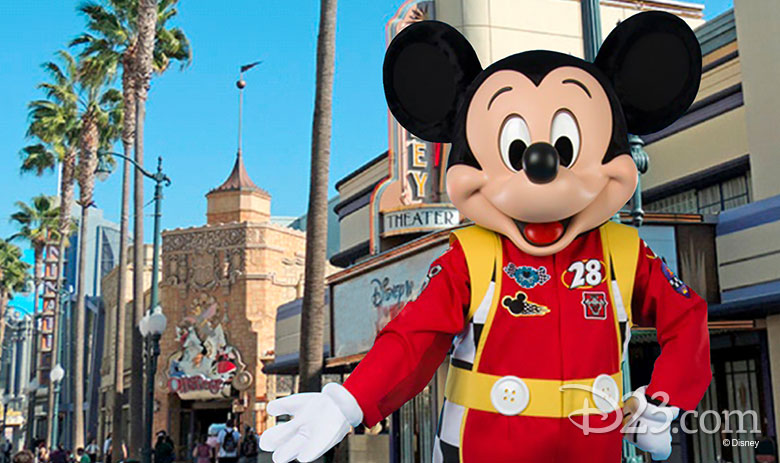 "Disney Junior Dance Party" Twirls into Disneyland Resort This Summer
Calling all fans of Disney Junior: There's a brand-new show coming to Disney California Adventure (DCA) this summer… so break out your dancin' shoes and prepare to join in the fun! "Disney Junior Dance Party" is a live, high-energy show experience that takes its inspiration from some of the most popular Disney Junior shows on TV—including Mickey and the Roadster Racers, Doc McStuffins, Sofia the First, and The Lion Guard. Guests will catch live appearances from favorite characters; jam to all kinds of fun Disney Junior music; and so much more.
"Disney Junior Dance Party"—taking place inside Hollywood Land at DCA—will introduce a cool new interactive concert format that involves guest like never before, and it all begins on May 26. Mark those calendars now!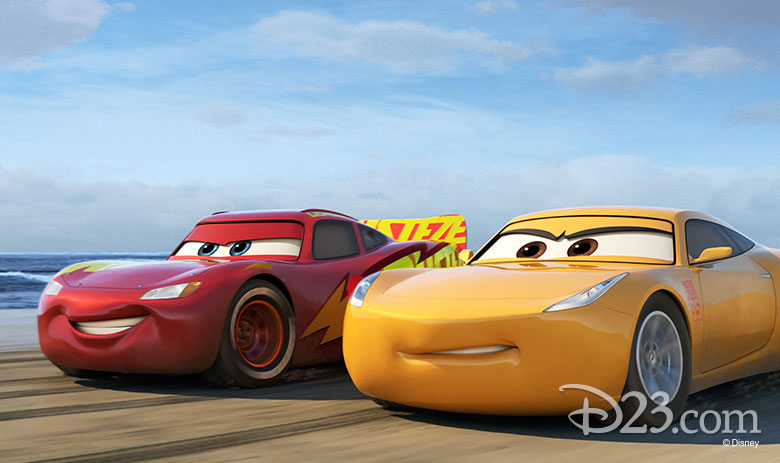 Cars 3 Revs Up the "Road to the Races" Tour at Disney Springs
Steer yourselves down to Disney Springs Marketplace at Walt Disney World Resort during the week of March 23 for a real treat… The "Road to the Races" nationwide tour, celebrating Disney•Pixar's upcoming Cars 3, kicks off with fun activities for the whole family, plus an extended sneak peek at the film!
"Road to the Races" will also feature special Cars merchandise; themed menu items at select food and beverage locations; photo opportunities with some of your fave Cars characters; a look into the history of (and the cool science behind) NASCAR racing; and even a DJ dance party! For more info, including the 20+ other cities the "Road to the Races" will zoom to next, visit Cars3Tour.com.