By Jocelyn Buhlman
The Proud Family, which premiered on Disney Channel on September 21, 2001, marks its 15th anniversary. In honor of that milestone, D23 looks back on the top five things we loved about watching this classic Disney Channel Original Series.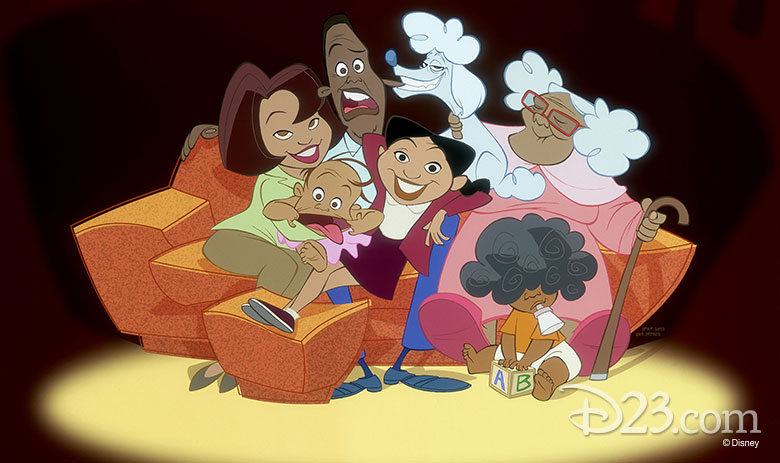 The Theme Song By Destiny's Child
When you think of "Here Comes Penny Proud," the opening theme of The Proud Family, how can you not remember relating to Beyoncé singing "They'll make you scream/and make you wanna sing/It's a family thing"? But Destiny's Child wasn't the only performer on this song—Beyoncé's sister, Solange, sang lead on the song, proving how important family is both on the show and off.
The Fun and Fabulous Guest Stars
The voice cast of The Proud Family was frequently star-studded, whether from a silly cameo, like Steve Harvey voicing Penny's credit card, or a more serious role, like when Samuel L. Jackson, Raven-Symoné, and Vivca A. Fox lent their voices to members of a homeless family who taught the Prouds the meaning of Kwaanza. No matter what the role, there was always an opportunity to say "Hey, I know that voice!" when watching the show.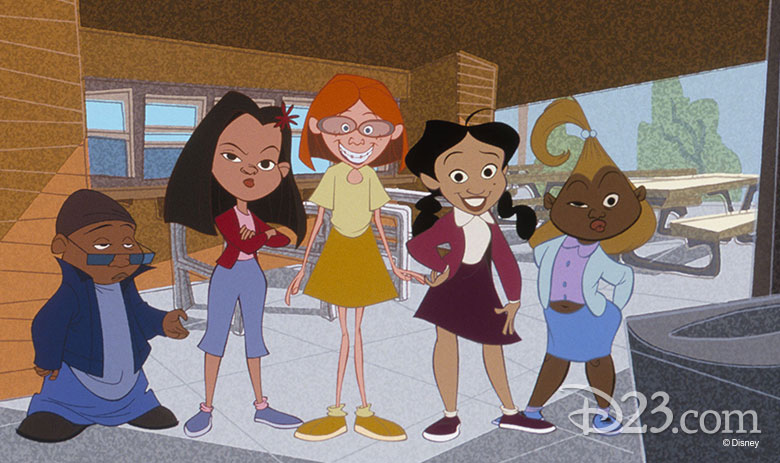 Important Life Lessons About being a High Schooler
Penny Proud may have had a lot of crazy experiences on the show, but she also was a character we could all relate to. Whether she was dealing with gossipy friends, tackling tough classes, or struggling with her dad's "no dating" rule, we could all take comfort in watching Penny grow and learn while making her way through high school.
Crossover Episodes with Your Favorite Cartoons
Sometimes amazing things happen when worlds collide, like when The Proud Family crossed over with Lilo and Stitch: The Animated Series. If you ever wondered what it would be like for Penny to hang out with Lilo and her alien-catching friends, this special episode let you see for yourself.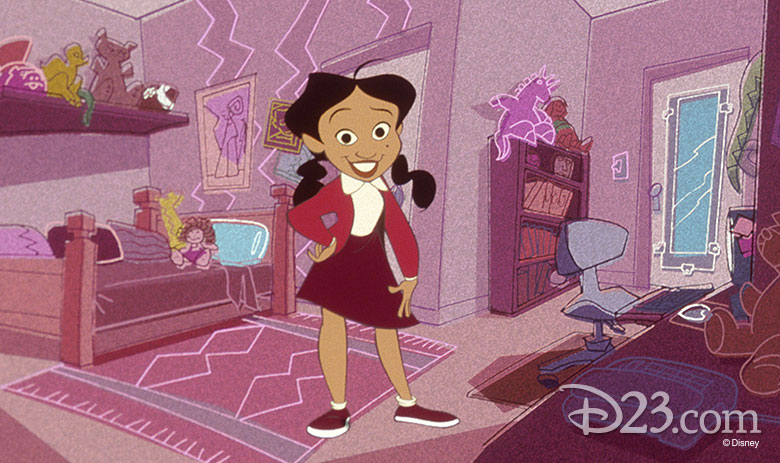 The Second-Ever Animated Disney Channel Original Movie (DCOM)
To bring a fitting end to two great seasons, The Proud Family Movie became an instant classic in the DCOM canon, featuring everything from mysterious tropical islands and crazy scientists to Penny and her friends becoming music superstars! Watching the Proud Family save the world the perfect way to end the run of a Disney Channel classic.