By D23 Team
Disney Legend Tim Conway, who starred in such beloved Disney classics as The Apple Dumpling Gang, The Shaggy D.A., Gus, and The Apple Dumpling Gang Rides Again, passed away today in Los Angeles. He was 85.
Often paired with funnyman Don Knotts, the duo inspired the kind of belly laughs reminiscent of Hollywood's legendary comedy teams, such as Stan Laurel and Oliver Hardy.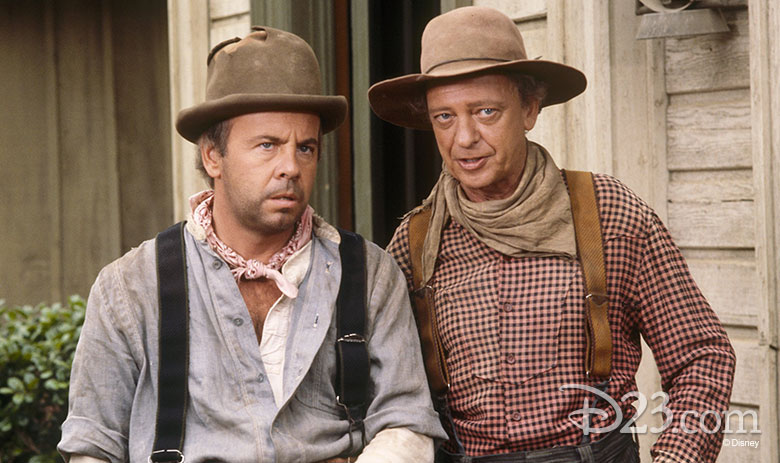 Born Thomas D. Conway on December 15, 1933, in Willoughby, Ohio, he grew up in the curiously named community of Chagrin Falls, which later inspired his unique comedy routines. After majoring in speech and radio at Bowling Green State University in Ohio, he enlisted in the United States Army, serving two years with the Eighth Army Assignment Team. Upon discharge, he took a job answering mail for a Cleveland radio deejay. His clever letter-writing skills motivated a transfer to the promotional department.
Tim then went on to direct a local television show called Ernie's Place and often appeared as the paradoxical character Dag Hereford, a self-proclaimed authority on an array of subjects who, in actuality, revealed himself a blithering simpleton. Comedienne Rose Marie happened to catch the young comic's performance and recommended him to Steve Allen. In 1956, he tweaked the Hereford character for Allen's ABC variety series; audiences quickly took to television's newest prankster.
In 1962, Tim was snagged to play Ensign Charles Parker on the popular wartime sitcom McHale's Navy, which lasted six seasons and sailed Tim to television stardom. Other series included Rango, The Tim Conway Show, and The Tim Conway Comedy Hour.
Probably best remembered as a regular on The Carol Burnett Show, Tim received five Emmys® during his 1970s tenure, often playing opposite comedian Harvey Korman—and always delivering hilarious performances. While on the show, Tim created such unforgettable characters as Mr. Tudball and The Oldest Man, and took pride in cracking up co-stars with his antics.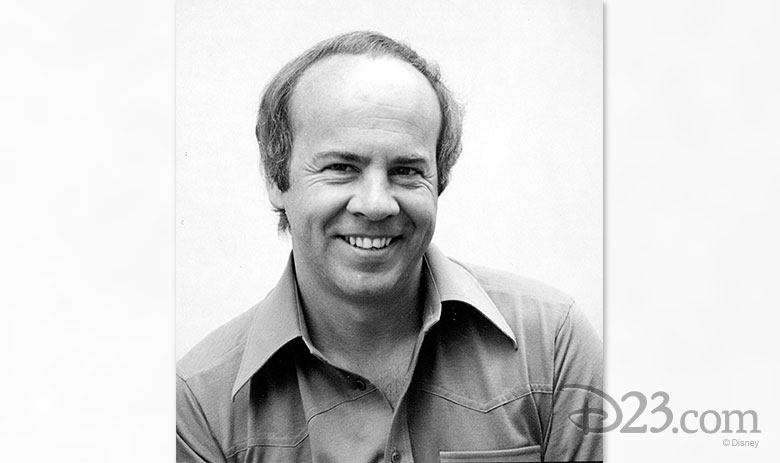 In 1973, Tim first shuffled onto the Disney lot to star in The World's Greatest Athlete, followed by The Apple Dumpling Gang (1975). In the latter, he and Knotts portrayed the bumbling "Hash Knife Outfit," a pair of desperadoes destined to be caught. Conway went on to play opposite a football-kicking mule in Disney's Gus and, later, a football-playing pooch in the studio's Air Bud: Golden Receiver (1998). "I think there's a great demand for family films, and now certain actors are associated with films that the whole family can see. Sure, I'm one, and that's fine with me."
On the small screen, some of Tim's most notable Disney and ABC television credits include Walt Disney World Celebrity Circus, Carol & Company, Coach, The Proud Family, and Wizards of Waverly Place, amongst others.
Over a career spanning six decades, Conway was nominated for 13 Emmys® and won six, and further provided generations of viewers with the gift of timeless laughter. "If I can't surprise myself, I can't surprise an audience," he once said.