By Courtney Potter
ABC announces its huge 2017–18 season, and Cars 3 revs up a new trailer… Read more, along with other news from around Disney, in this week's news briefs!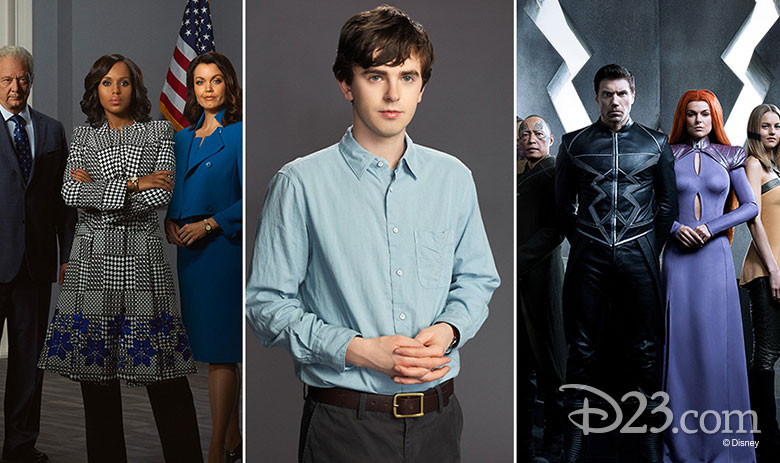 ABC Announces Amazing New Slate of Primetime Shows for 2017–18
It's a big week in the world of television… networks are announcing their new shows for the 2017–18 season, including our pals at ABC. And boy howdy, do they have a fabulous new season planned or what?! From the return of the network's legendary comedy Roseanne (complete with the original cast—including both Beckys!) for an eight-episode reboot; to a brand-new hour from Shonda Rhimes (Scandal), a cool new Marvel series, and shows featuring the likes of Jenna Fischer (The Office), Freddie Highmore (Bates Motel), and Jason Ritter (Gravity Falls, Parenthood)… there's a little something for everyone. Read all about the new series—and your returning favorites—here and here.
Save the Date!
Be sure to mark these upcoming Disney events on your calendar:
D23 and Walt Disney Archives


May 19, 2017


D23's Behind-the-Scenes Experience: An Afternoon Adventure to Pandora with Joe Rohde in Florida


May 20, 2017


D23 Invites Members to be Among the First to Explore Pandora—The World of Avatar


June 3, 2017


D23's Behind-the-Scenes Experience: A Return to Walt's Birthplace in Florida


July 14-16, 2017


D23 Expo 2017


October 1, 2017


D23's Fanniversary Celebrates 35 Years of Epcot


October 1, 2017


A Progressive Dinner Celebrating 35 Years of Epcot


October 3, 2017


D23's Sip and Stroll
Parks


March 1–May 29, 2017




Epcot International Flower & Garden Festival




May 27, 2017




Pandora—The World of Avatar opening at Disney's Animal Kingdom




May 27, 2017


Guardians of the Galaxy–Mission: BREAKOUT! opening at Disney California Adventure


August 31-November 13, 2017




Epcot Food & Wine Festival




2019




Star Wars-Themed Lands Opening at Disneyland and Walt Disney World




Studios




May 26, 2017


Pirates of the Caribbean: Dead Men Tell No Tales opens in theaters


June 16, 2017


Cars 3 opens in theaters


November 3, 2017


Thor: Ragnarok opens in theaters


November 22, 2017


Coco opens in theaters


December 15, 2017


Star Wars: The Last Jedi opens in theaters


Television




July 21, 2017


Disney's Descendants 2 debuts on Disney Channel, Disney XD, Freeform, Lifetime and ABC (8 p.m. ET)


July 21, 2017


Raven's Home debuts on Disney Channel (10 p.m. ET)
Cars 3 Revs its Engines with a New Trailer
Lightning McQueen (voice of Owen Wilson) is back—and he's facing his toughest opponent yet: upstart racer Jackson Storm (voice of Armie Hammer). It's truly a rivalry for the ages… and it's highlighted in the film's brand-new trailer, above.
Initially, this new conflict means Lightning feels like he's getting pushed out of the sport he's cherished his whole life. To get back on track, he'll need the help of an eager race technician named Cruz Ramirez (voice of Cristela Alonzo)—who's got her own ideas about how to win—as well as a little inspiration from his late, great friend, the Fabulous Hudson Hornet. Watch Lightning speed into history when Cars 3 debuts in theaters on June 16.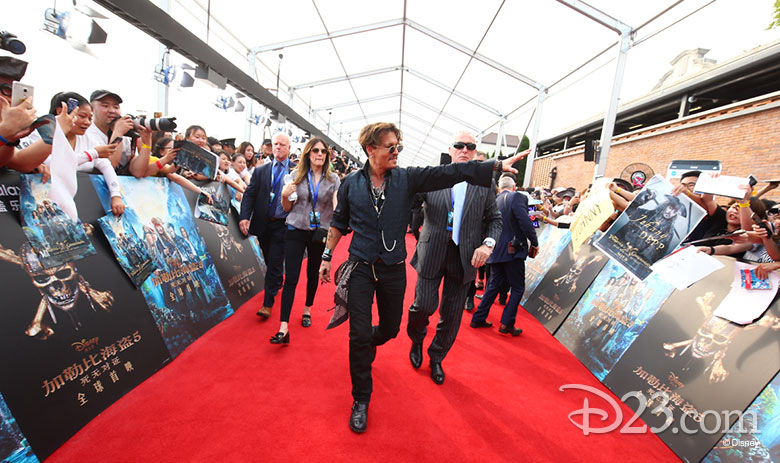 Pirates of the Caribbean: Dead Men Tell No Tales Sails into Shanghai
Arr! Our "mateys" in China had the thrill of a lifetime last week when the stars of Disney's Pirates of the Caribbean: Dead Men Tell No Tales traveled to Shanghai Disneyland Resort to attend the film's massive world premiere.
Actors Johnny Depp, Orlando Bloom, Geoffrey Rush, Javier Bardem, Brenton Thwaites—as well as directors Joachim Rønning and Espen Sandberg and producer Jerry Bruckheimer—were all in attendance, and were greeted by throngs of fans during the red-carpet event… which was followed by a screening of the new film at the Walt Disney Grand Theatre at the resort's Disneytown area.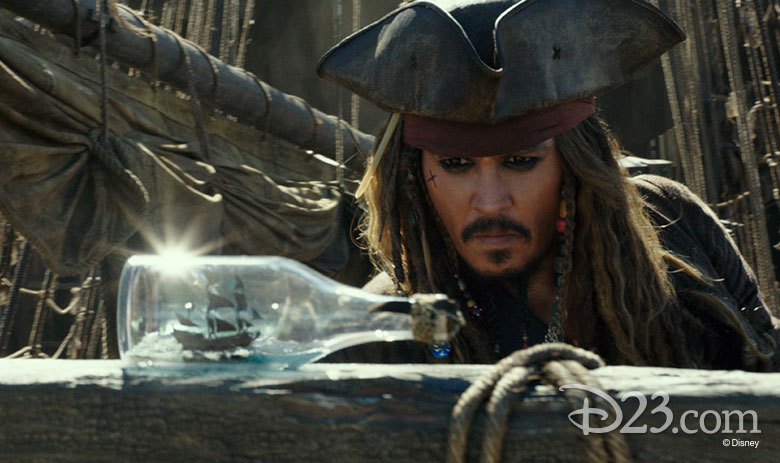 Pirates of the Caribbean: Dead Men Tell No Tales follows a down-on-his-luck Captain Jack (Depp) as he's pursued by deadly ghost sailors, led by the terrifying Captain Salazar (Bardem). His only hope of survival lies in the legendary Trident of Poseidon—but to find it, he must forge an uneasy alliance with Carina Smyth (Kaya Scodelario), a brilliant astronomer, and Henry (Thwaites), a headstrong young sailor in the Royal Navy. At the helm of the Dying Gull, his shabby sidekick of a ship, the good Cap'n seeks not only to reverse his spate of ill fortune, but to save his very life from the most formidable foe he's ever encountered! The film sails into theaters on May 26.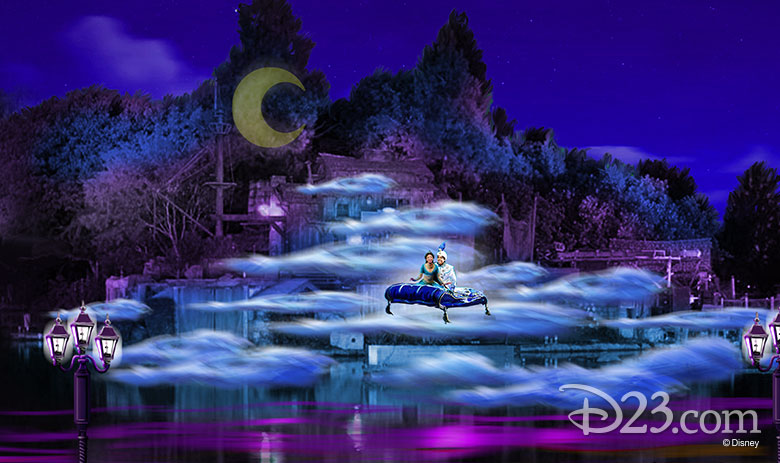 Fantasmic! Returns to Disneyland Park This Summer!
"Some imagination, huh?" Twenty-five years ago (can you believe it?), Disneyland Park's Rivers of America first welcomed the nighttime spectacular Fantasmic!… and lucky for us, after a bit of a break (we all need vacations), it's returning this summer—bigger and better than ever.
Once it's back at the riverfront, Fantasmic! will feature new magic—including new mist screens that'll use state-of-the-art projection technology for brighter, more vibrant visuals—as well as new scenes inspired by Disney animated classics such as Aladdin. One of the truly awesome new scenes will find Aladdin and Jasmine floating over a bed of fog on their flying carpet during "A Whole New World." We cannot wait!
Keep an eye on this space for more info on Fantasmic!'s return—including a firm date for opening—as it becomes available… and make sure to check out the refreshed spectacular this summer at Disneyland.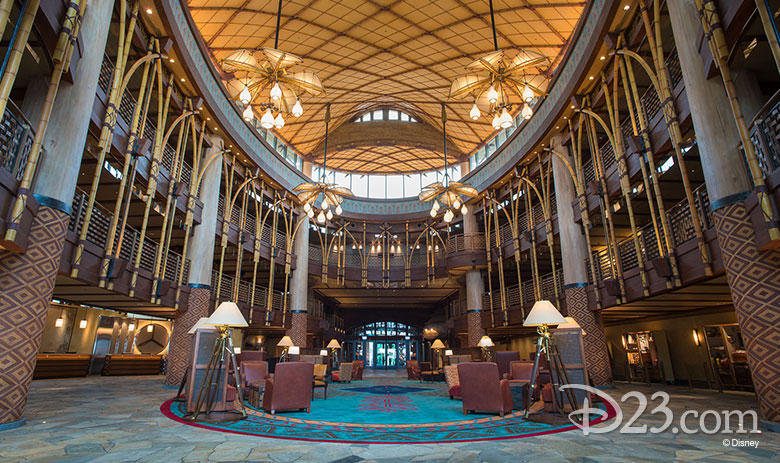 Hong Kong Disneyland Resort's Brand-New Hotel
Disney Explorers Lodge, a unique new 750-room resort, just opened at Hong Kong Disneyland—and D23 has a fantastic rundown on what makes it so special. Read all about it here. (Hints: It has four beautiful, magical gardens; three delicious restaurants; and special merchandise a-plenty!)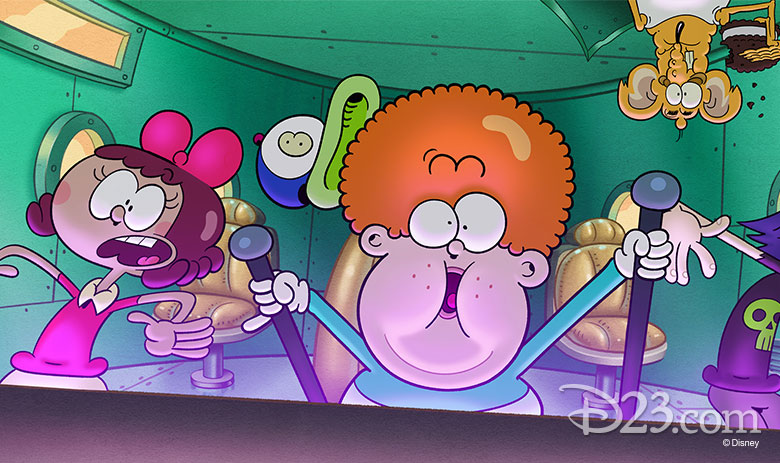 And the Award for Best Title Goes To… Disney XD's Newest Animated Series!
Honestly, we were sold on this new show from Disney XD just from the title alone. Billy Dilley's Super-Duper Subterranean Summer, an animated comedy series from Emmy® Award-winning director Aaron Springer (Disney's Mickey Mouse cartoon shorts), will premiere on the network with multiple airings (we're not kidding—you can see it at 7 a.m., 11 a.m., 2 p.m., 5 p.m., and 8:30 p.m. EDT) on Saturday, June 3. New episodes will continue to roll out daily through Thursday, June 15.
The show follows the adventures of an eccentric science-obsessed seventh grader, Billy Dilley, and his lab partners Zeke and Marsha; their summer break takes an unexpected turn when they get stuck in a bizarre, magical world beneath Earth's surface. Unexpectedly trapped in a new, mysterious world, Billy, Zeke, and Marsha must work together to repair his science fair project, "The Cheeserator," in order to get back to the surface. Do they make it out? You'll have to watch and find out…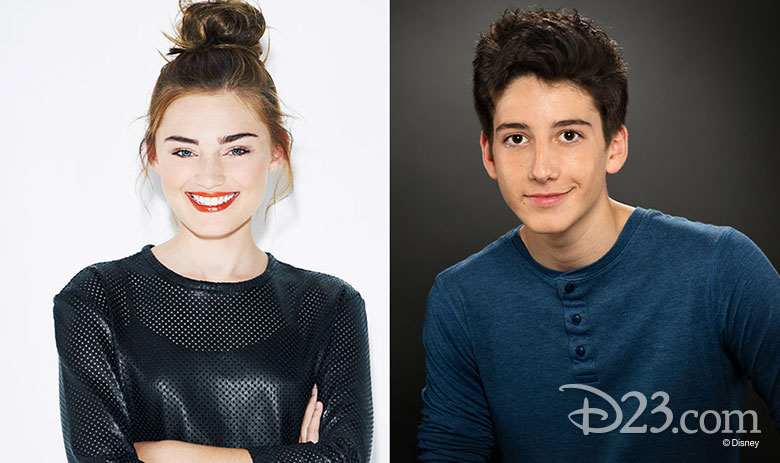 Alert! Alert! Zombies Are on the Loose… on Disney Channel in 2018
Following in the footsteps of Disney's Descendants 2, the next Disney Channel Original Movie is on the horizon. Zombies, directed by renowned choreographer Jeffrey Hornaday (Teen Beach Movie), just began production; get the lowdown on what to expect, and who's who in the cast, right here.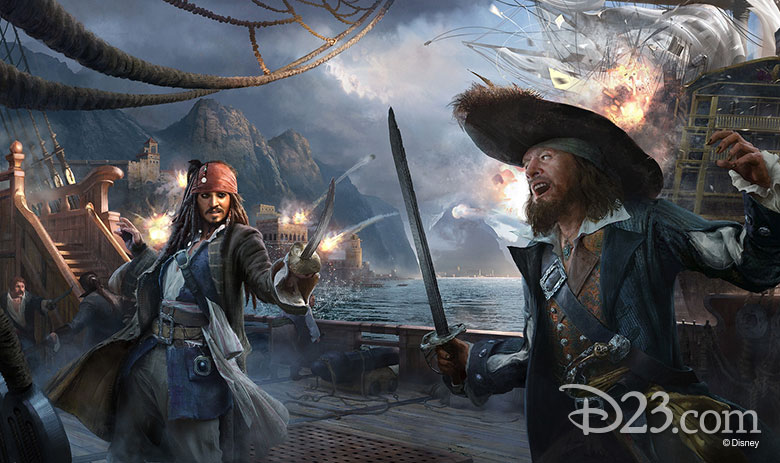 New Pirates of the Caribbean Mobile Game—Available Now
Just in time for Pirates of the Caribbean: Dead Men Tell No Tales comes a cool new way you can take Captain Jack with you, on the go! JOYCITY, a game developer and publisher based in Korea, and Disney just announced the launch of its mobile game, Pirates of the Caribbean: Tides of War. The new strategy game features characters, ships, and storylines based on the hit movie franchise—and it's available for free download (with in-app purchases) on the Apple App Store and Google Play.
In the game, players become pirates in the world of Pirates of the Caribbean and will enjoy a full sea-fight experience—right on their mobile device! As they plan strategies (through building and ship construction, as well as troops training), players can form an alliance to battle against each other, or defeat a common enemy: monsters that dwell in the sea! Players will encounter some familiar faces from Pirates of the Caribbean, including Captain Jack Sparrow, Captain Barbossa, and Will Turner. Now you have something to do while you wait in line to buy your movie tickets…