By Nicole Nalty
At the end of a busy day, is there anything better than sitting down to watch one of your favorite shows? In addition to beloved shows like black-ish, Grey's Anatomy, and Dancing with the Stars, ABC is adding five brand-new shows to your must-watch lineup for fall. Take a look below, and let us know which shows you can't wait to watch!
The Good Doctor–Freddie Highmore plays Sean Murphy, a brilliant young surgeon with autism and savant syndrome. Unable to connect with those around him, Sean touches the lives of many with his medical talents, much to the disbelief of his fellow surgeons.
The Gospel of Kevin–Gravity Falls' Jason Ritter stars as Kevin, a self-serving Wall Street executive down on his luck who moves to live with his estranged sister and niece. An angel (Cars 3's Cristela Alonzo) tasks Kevin with a mission that will save him—and the world.
The Mayor–Courtney Rose (Brandon Micheal Hall), a young rapper hoping for his big break, embarks on the publicity stunt of the century—running for mayor—and wins. Courtney sets out to transform the city he loves with the help of his mother (Yvette Nicole Brown) and friend Valeintina (Lea Michele). Hamilton's Daveed Diggs executive produces.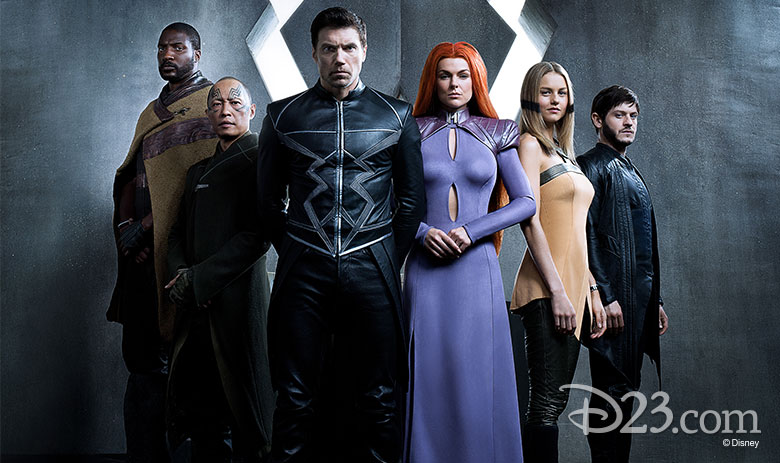 Marvel's Inhumans–When a royal family is betrayed by one of their own, they leave their home planet to settle on the unfamiliar Earth. Marvel's Inhumans will debut on theater screens before its television premiere three weeks later.
Ten Days in the Valley–Kyra Sedgwick stars as Jane Sadler, a producer on a police show, whose daughter mysteriously goes missing. While attempting to reveal the whereabouts of her daughter, some of Jane's secrets are revealed as a result of the investigation.