By Nicole Nalty
Follow your adventurous spirit to Hong Kong Disneyland Resort's newest hotel, Disney Explorers Lodge. The brand-new 750-room resort celebrated its grand opening today with Bill Ernest, president and managing director of Walt Disney Parks and Resorts, APAC; Sam Lau, executive vice president and managing director of Hong Kong Disneyland; leaders from the Hong Kong government; and our pals Minnie, Mickey, Donald, and Goofy (in Disney Explorers Lodge outfits, of course!).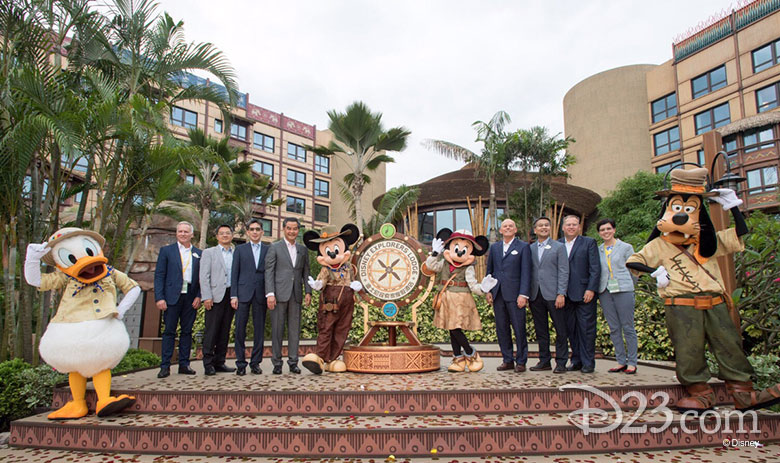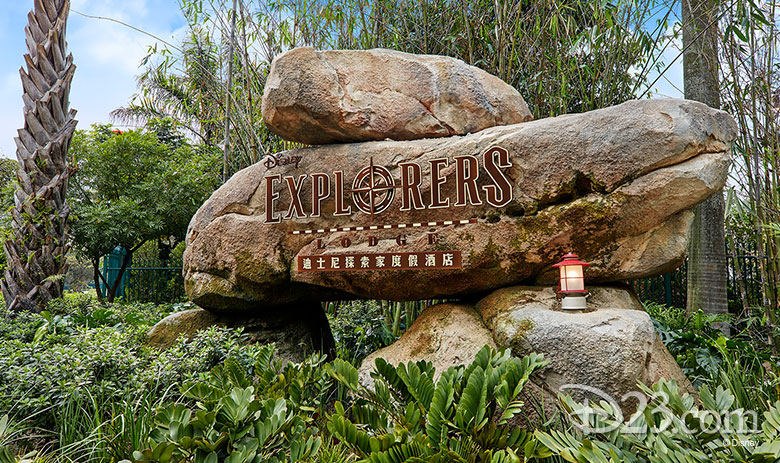 Disney Explorers Lodge captures the sense of adventure of four explorers in the early 1920s who were inspired by their travels to build the lodge, adding artifacts from their journeys around the globe. Guests will discover the magic of four gardens, themed to different areas of the world: an African savanna, a South American rainforest, a Polynesian island paradise, and a celebration of the natural beauty of Asia. Disney Explorers Lodge guests are encouraged to embrace the motto "ad explorandum et somniandum," which means to explore and dream.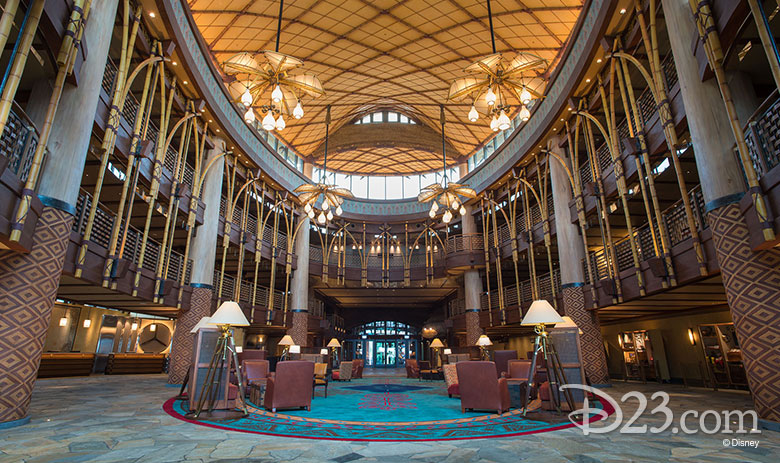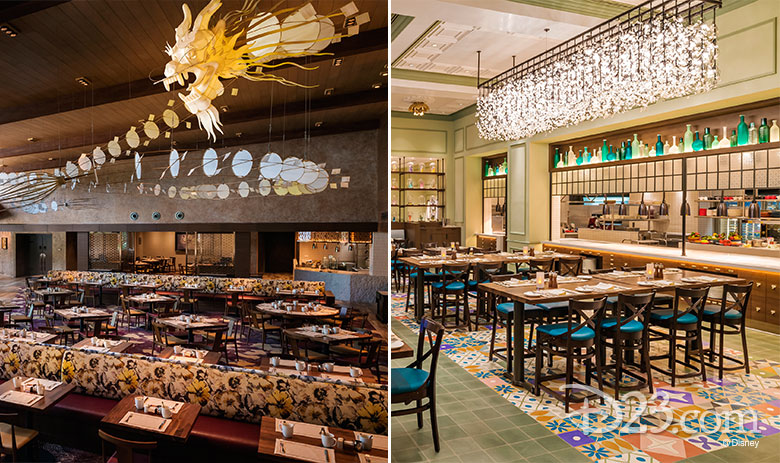 The third hotel at Hong Kong Disneyland Resort features three eateries: Dragon Wind (pictured above left), full of delicious signature Chinese dining, World of Color restaurant (pictured above right), a celebration of international cuisine, and Chart Room Café, featuring casual cuisine and laid-back dining. For souvenir shoppers, explore The Trading Post, where you can find more than 20 exclusive Disney Explorers Lodge items, including adorable Mickey and Minnie plush.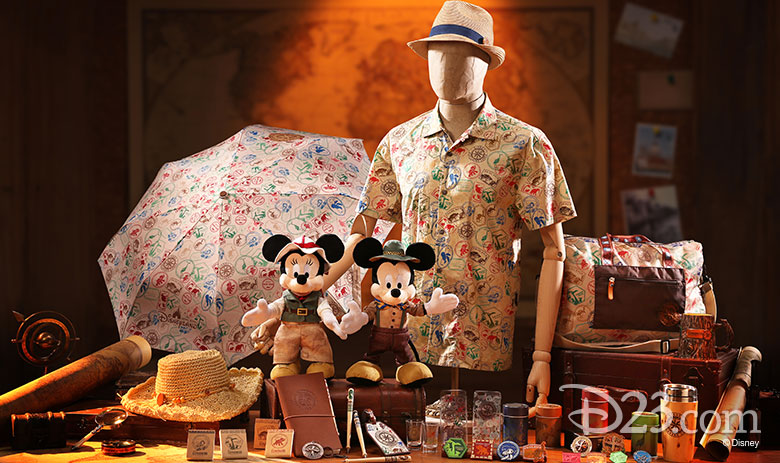 Stay tuned to D23 for more Disney updates from around the world!