By Courtney Potter
D23 celebrates Women's History Month with a look at some of the talented women bringing Disney magic to life at Walt Disney Imagineering.
In 1980, President Jimmy Carter issued a presidential proclamation declaring the week of March 8 as National Women's History Week—celebrating, as he said at the time, the "achievements, leadership, courage, strength, and love of the women who built America… an essential and indispensable heritage from which we can draw pride, comfort, courage, and long-range vision." The week proved so popular that, in 1987, Congress passed Public Law 100-9, designating the entire month of March as Women's History Month.
The story of The Walt Disney Company, like the United States before it, is positively rife with truly extraordinary and unparalleled contributions from women—especially when it comes to Walt Disney Imagineering (WDI). It's not hard to draw a pixie-dusted line from renowned early Imagineers like Harriet Burns (the very first woman hired into WDI), Mary Blair, Alice Davis, Leota Toombs Thomas, and Dorothea Redmond, to all the amazing women shaping Disney magic today including those highlighted below…
As you can imagine, this is but a snapshot of the incredible, history-making work done by female Imagineers for more than half a century.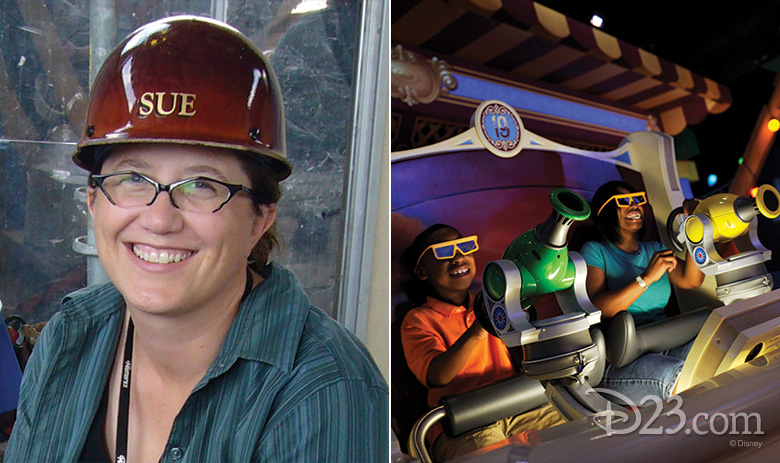 Sue Bryan
Bryan, an executive creative director, leads concept development and production on new attractions in Disney Parks around the world. Specializing in interactive experiences that use cutting-edge tech (read: the insanely cool, "how-do-they-do-that?" attractions that have recently opened—or are soon to open!—around the world), Bryan helps to bring WDI's biggest ideas to life… including early development work on Shanghai Disney Resort. She first joined Disney to do concept design work for DisneyQuest, an indoor interactive theme park at Disney Springs at Walt Disney World Resort; later, she helped lead the final production and installation of Mission: SPACE, overseeing the onboard experience and interactivity of the Walt Disney World attraction. Bryan also served as interactive designer and co-show producer for Toy Story Midway Mania!, a favorite among guests at Disney California Adventure, Disney's Hollywood Studios, and Tokyo DisneySea.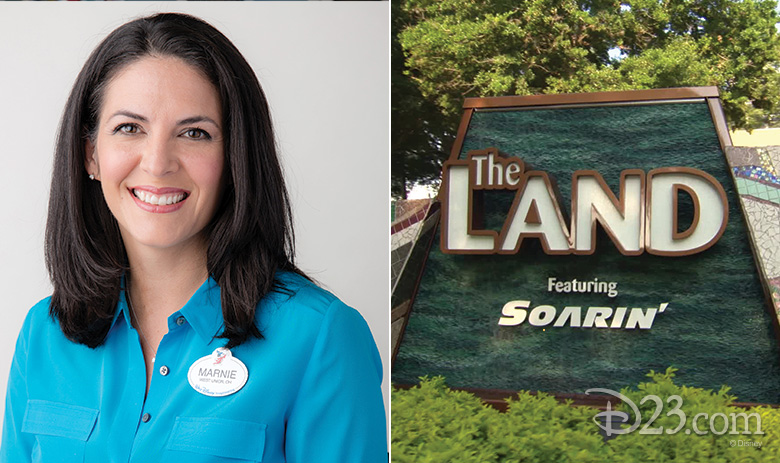 Marnie Burress
Beginning her Disney career as an intern and working on the Construction Management team for Disney's Animal Kingdom, Burress is now an Executive Project Manager – which means she partners with leaders on the planning, production, and execution of projects. Most recently, Burress oversaw the development of projects at Disney California Adventure, including Guardians of the Galaxy—Mission: BREAKOUT!. She has worked in many leadership roles for Walt Disney Parks and Resorts over the years, including as a Development Manager for Hong Kong Disneyland Hotel; as a Project Manager for Soarin' Over California at Walt Disney World Resort; and Executive Project Manager for MyMagic+. Burress is currently leading project development in Asia at Hong Kong Disneyland and Shanghai Disney Resort.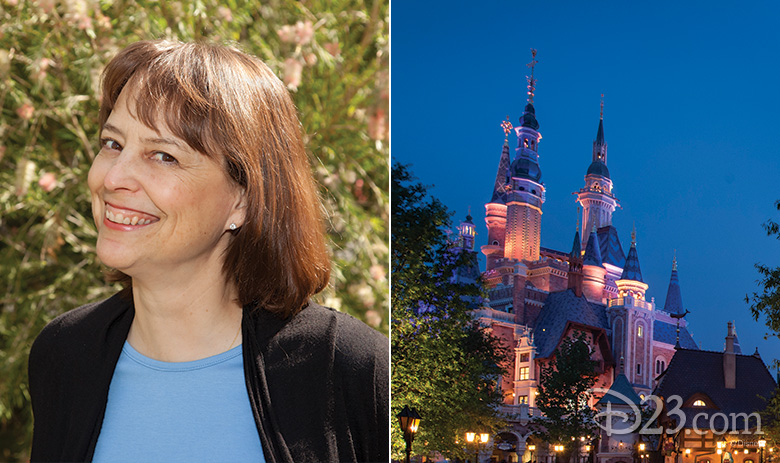 Lori Coltrin
Coltrin, who began her WDI career as the production designer for Conservation Station at Disney's Animal Kingdom, is now executive creative director for Walt Disney Imagineering. She worked on the overall creative direction for Fantasyland at Shanghai Disneyland, and was the creative director for several of the land's attractions including The Many Adventures of Winnie the Pooh, Hunny Pot Spin, Peter Pan's Flight, and the Evergreen Playhouse. Prior to Coltrin's Shanghai-based adventures, she was art director for Fantasyland at Hong Kong Disneyland, Toy Story Midway Mania! at Disney's Hollywood Studios and Disney California Adventure and the Gran Fiesta Tour starring the Three Caballeros at the Mexico Pavilion at Epcot. Coltrin also served as co-art director and production designer for The Many Adventures of Winnie the Pooh at the Magic Kingdom. And here's a bit of WDI trivia for your next cocktail party: Coltrin was once the consulting art director for the New York, New York Casino in Las Vegas!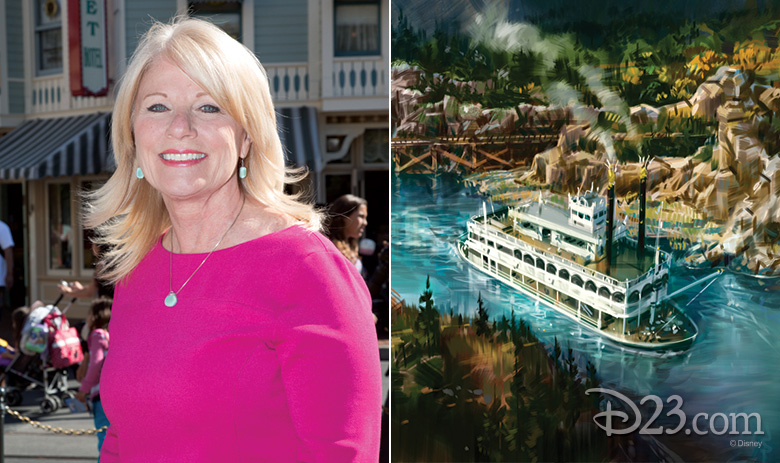 Kim Irvine
Irvine currently oversees the art direction of Disneyland Park. (Dream job, right?!) One of her current projects involves a new look for the north bank of the Rivers of America—opening this summer—featuring an elevated train trestle, enhanced rock work, and nifty new waterfalls and landscaping around the river. Irvine started her career in the WED model shop, working on "it's a small world" for Walt Disney World Resort, and mentoring with John Hench on color design for Disneyland Resort's Fantasyland and Main Street, U.S.A. Some of her projects as Disneyland park art director have included the redesign of Candy Palace and the Penny Arcade, Gibson Girl Ice Cream Parlor, Carnation Café, Rancho Del Zocalo, the Disneyland Dream Suite, and most recently, the remodel and expansion of Club 33. In 2011, Irvine became the first female recipient of the prestigious Buzz Price Thea Award for a Lifetime of Outstanding Achievements from the Themed Entertainment Association.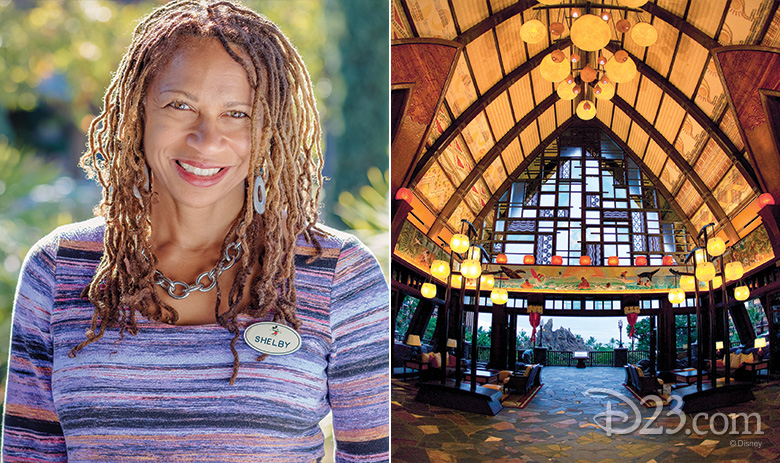 Shelby Jiggetts-Tivony
A published author with a deep background in theater, Jiggetts-Tivony leads creative for WDI Creative Entertainment – which means she leads creative executives who inspire innovation through the organization. As a creative director, she has been responsible for a slew of fantastic, memorable productions for all manner of venues at Walt Disney Parks and Resorts, including Twice Charmed: An Original Twist on the Cinderella Story for Disney Cruise Line; The Golden Mickeys (directed by Tony® Award winner Diane Paulus) for both Disney Cruise Line and Hong Kong Disneyland; Disney California Adventure's long-running Disney's Aladdin—A Musical Spectacular; a version of which also was produced by Disney Cruise Line; and she led the entertainment program for Aulani, A Disney Resort & Spa, in Hawaii.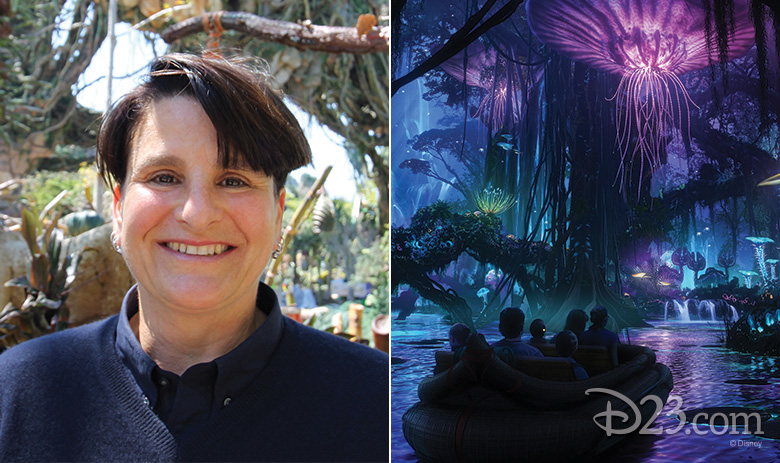 Amy Jupiter
With a broad background in film, animation, and visual FX, Jupiter is currently an executive producer with Walt Disney Imagineering—helping to create the next generation of immersive experiences and attractions for Walt Disney theme parks. Jupiter began her Disney career as an intern, working her way up to executive media producer and visual FX supervisor on attractions in every corner of the Disney globe, including Jim Henson's Muppet Vision 3D at Walt Disney World; The Magic Lamp Theater for Tokyo DisneySea; and Pirates of the Caribbean: Battle for the Sunken Treasure at Shanghai Disneyland. In fact, that amazing new addition to the Pirates tradition won Jupiter and her team the prestigious VES Award from the Visual FX Society for Outstanding Visual FX in a Special Venue. Amy's current big projects include Pandora—The World of Avatar at Disney's Animal Kingdom and Guardians of the Galaxy – Mission: BREAKOUT! at Disney California Adventure, which open to the public on May 27.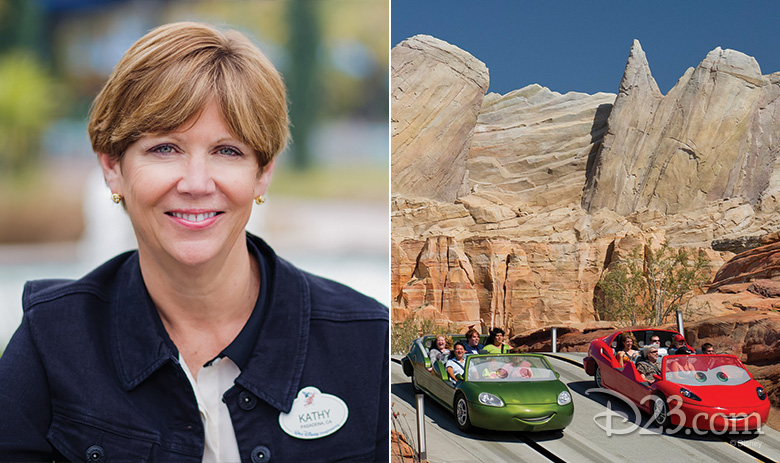 Kathy Mangum
Everybody's gotta start somewhere—and Mangum started her Disney career working at Disneyland park while a student at California State University, Fullerton. And now, she's the Atlantic regional executive for Walt Disney Imagineering! She's responsible for oversight of Walt Disney World Resort, Disney Cruise Line, and Disneyland Paris. Have you visited Cars Land inside Disney California Adventure? You have Kathy to thank for all that Radiator Springs fun; she was the executive producer of the 12-acre land/expansion that first revved its engines for the public in 2012. She's also overseen the enhancements to the Seas with Nemo and Friends pavilion at Epcot, and provided creative direction for Walt Disney World Resort's two exhilarating water parks—Typhoon Lagoon and Blizzard Beach.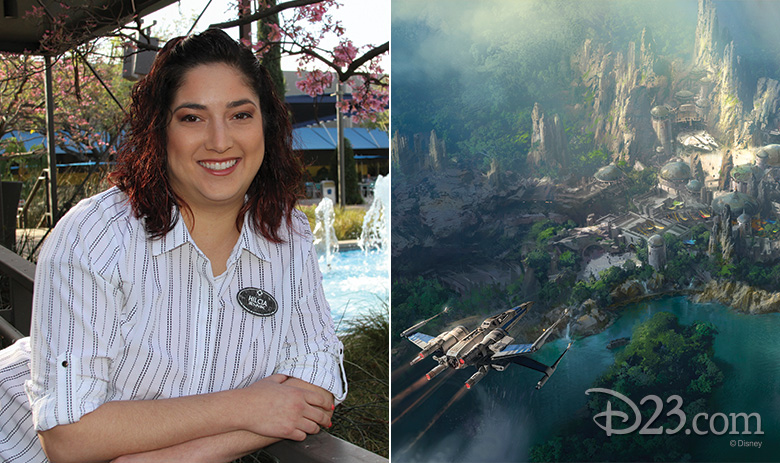 Hilcia Pena
Pena is a senior facility designer, which makes her responsible for creating themed (not to mention functional) environments and buildings for Disney Parks. (As you can imagine, her architecture degree from California Polytechnic University, San Luis Obispo, comes in very handy.) And she's currently working on one of Disney's biggest and coolest projects: Using all manner of awesome 3-D tools, she's contributing to the Star Wars-themed lands scheduled to open at Disneyland Resort and Walt Disney World Resort in 2019. (Oh, to be a fly on the wall in her office!) Over the years, she's worked on numerous projects at Shanghai Disney Resort (including Treasure Cove and Pirates of the Caribbean: Battle for the Sunken Treasure), as well as Hong Kong Disneyland's Grizzly Gulch, Toy Story Land, and Mystic Point.
Chang Xu
Born and raised in Shanghai, China, Xu is a producer and cultural advisor for WDI, helping to foster a deep understanding of what audiences enjoy across Asia. She's been a "go-to" resource for Imagineers creating Shanghai Disney Resort—organizing events that promote cultural awareness as well as ensuring that creative concepts are developed with sensitivity. She joined WDI after earning her graduate school degree at Southern Illinois University at Carbondale.