By D23 Team
Disney fans pride themselves on their knowledge of Disney's legendary films, theme parks, and much more, but even the most knowledgeable Disney fan is bound to have a question or two. From easy to obscure, there's one Disney expert who has almost all the answers––and if he doesn't, he knows where to look for them! Disney Legend, Walt Disney Archives founder, and Chief Archivist Emeritus Dave Smith has offered his incomparable expertise to D23 Members' burning Disney questions for quite some time, and he's ready to take on yours! Take a look at some new Ask Dave answers, and be sure to submit yours here.
Live near or visiting the Orlando area? You can see Dave at two special D23 events: an intimate lunch with the Disney Legend (February 10) and a special presentation on 80 years of Disney animated features before a screening of Tangled (February 11)!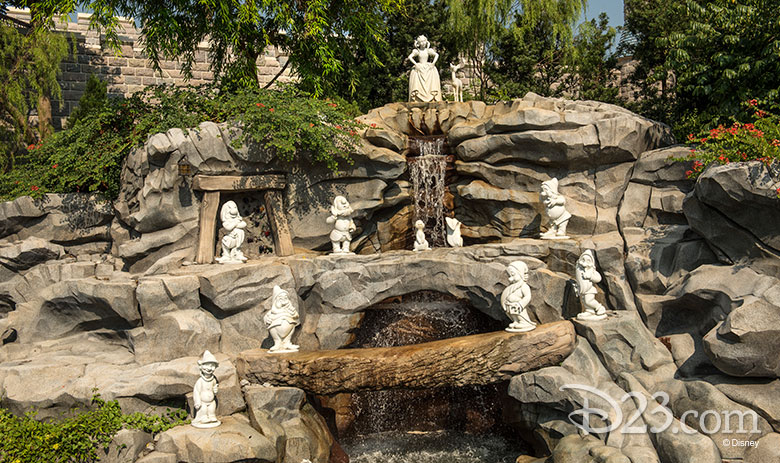 Question: I read in a March 2016 D23 article about the Snow White Grotto that the original marble statues became discolored over the years and were recast from the originals in fiberglass. I was wondering what happened to the original statues?—Barb (Carol Stream, IL)
Answer: The original figures are currently stored in the Sculpture Studio at Walt Disney Imagineering.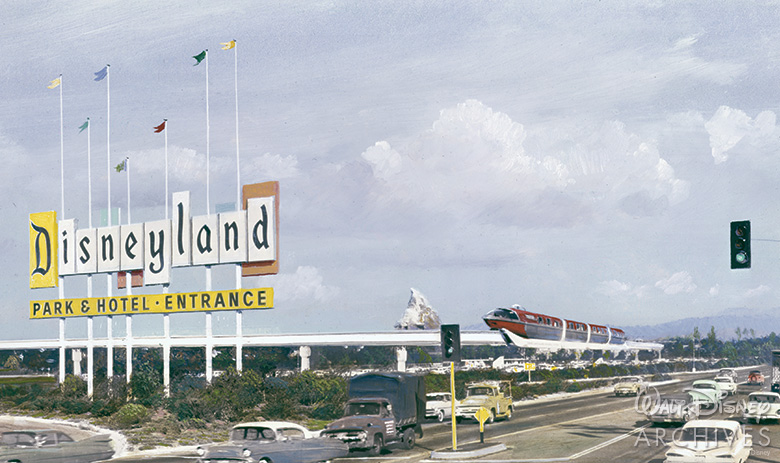 Question: The iconic Disneyland sign of the '60s is well-known. I understand it is not the original sign. I have not been able to find a photo or even a description of the sign that came before that. Is there anything in the Archives?—Chris (Oceanside, CA)
Answer: The marquee you have pictured was first installed in 1958 and remained until 1969. In the mid-1960s, a message board was added. This sign was replaced with one having a replica of Sleeping Beauty Castle and "The Happiest Place on Earth." No one has been able to determine if there was a pre-1958 sign; no photos have ever surfaced.
Question: Two quick questions: 1) Who was the narrator in the classic Goofy short Motor Mania? 2) Who composed that beautiful music in the Silly Symphony Water Babies (and was it ever published)? Thanks in advance for your time and assistance!—Tom (Fairview, TN)
Answer: The narrator for Motor Mania was John McLeish, who also narrated the Goofy "How to…" shorts. The music for Water Babies was by Leigh Harline, with Larry Morey writing the lyrics for an opening and closing theme that was never used. The music has not been published, but Russell Schroeder has arranged the song portion for his upcoming Disney's Lost Chords, vol. 3.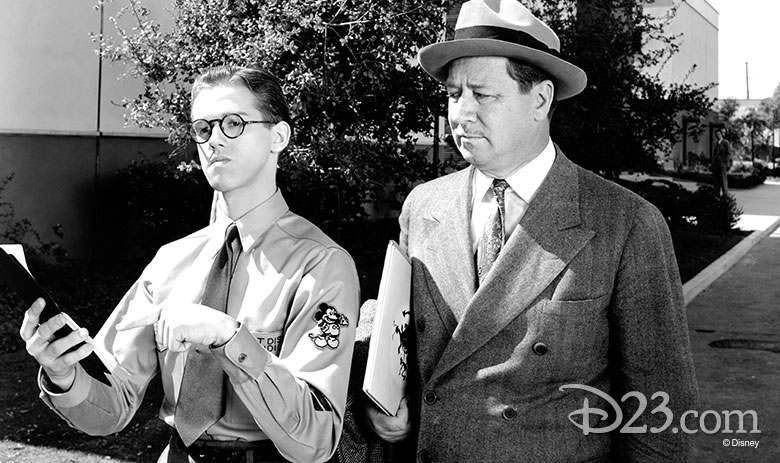 Question: Hi, Dave! Just finished your book Disney Facts Revealed, and I want to say that it is absolutely great and I can't wait to read more books by you. Now for the questions: I was watching The Reluctant Dragon recently and I was wondering if the bust of Robert Benchley is in the Disney Archives or if it is under the care of his estate? I also wish to know who the baby was from the storyboard department section of the film? Was he the son of one of the workers at the studio at the time?—Patrick (Hewlett, NY)
Answer: I am pleased that you enjoyed my book. The bust of Robert Benchley is indeed in the Walt Disney Archives, and was in fact recently put out on display in the lobby of the Disney Studio theater for the D23 Reluctant Dragon 75th anniversary event in August 2016. According to an interview that Jim Korkis conducted with Carol Luske, the daughter of Disney animator and director Ham Luske, the baby was James Luske, Ham's 1-year-old.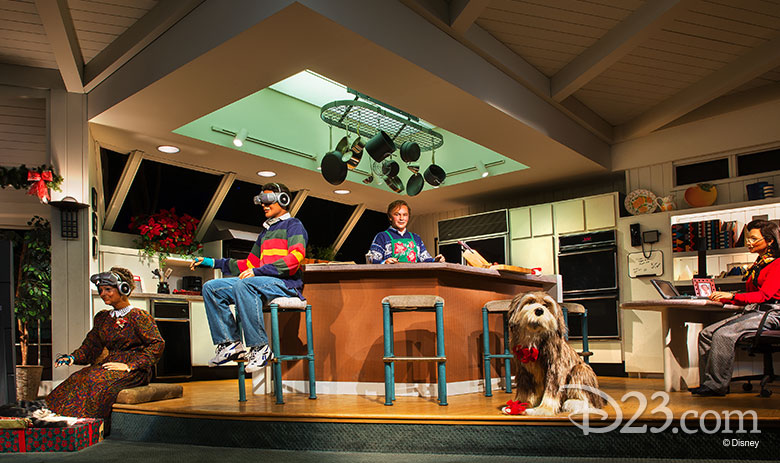 Question: Good afternoon, I have a question regarding the Carousel of Progress. In Act 3 we move to the 1940s and the father is sitting in a booth in a fairly modern kitchen. As he speaks there is a beautiful piece of Jazz playing in the background. Some people say it sounds a bit like "Moonlight Serenade," but it's clearly not. Do we know what that piece of music is called? Can one get a copy of it? It's amazing. At the very least, the music isn't "Moonlight Serenade." I'm guessing it will be something like Jazz-instrumental 7 or something of that nature. Regardless, it's fantastic and the highlight of the attraction for me every time. Thank you so much.—Corey (Celebration, FL)
Answer: To answer your question, I turned to Imagineer Kevin Rafferty, who led the 1993 redo of the attraction, and says the music you asked about was new. According to Kevin: "I worked with [composer] George Wilkins to deliver new musical arrangements/recordings. We made sure they were in the styles of the eras each scene depicted, so the '40s scene, for example, had a Glenn Miller vibe." A couple of other fun facts: When you first see Grandmother and Grandfather watching TV in that scene, you hear the instrumental of Two Silhouettes, from Make Mine Music. Also, the Imagineers cast Jean Shepherd (of Christmas Story fame) to play the part of father. Turns out he could not sing! So they asked Jess Harnell to imitate Jean's voice in singing "There's a Great Big Beautiful Tomorrow." Harnell has done extensive Disney voice work, including Cedric/Sir Gilliam in Sofia the First, Chilly in Doc McStuffins, Don in Wreck-It Ralph, and Marlin in the Finding Nemo Submarine Voyage.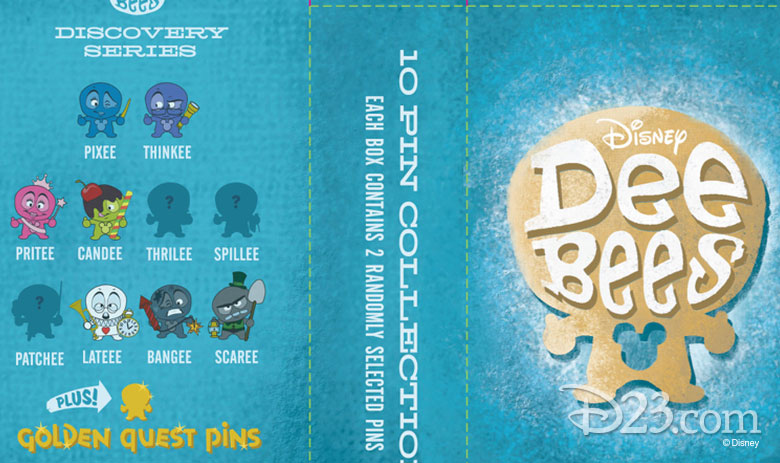 Question: Hi! Thank you for answering all of our questions. I just found two pins of mine that I was hoping you could help me with. One of them is a little character that seems to be dressed up in a figment costume, and the other is a similar character that seems to be dressed in a grey astronaut suit. Can you find out who they are and what their history is? Thanks!—Ryan (La Jolla, CA)
Answer: These little characters are known as Dee Bees. According to legend, these enchanted creatures first visited Disney Parks many years ago, and so enjoyed the sights, sounds, thrills, and magic that they moved into the place where dreams come true. The mysterious characters took pride in dressing like and collecting things from the places in which they dwelled. According to Steven Miller at Walt Disney Parks and Resorts, there were four or five limited releases of the mystery collection of the Dee Bees. Each of the characters was inspired by various Disney theme park attractions, characters, or icons. Steven says the whole thing "was silly but we had fun creating a sense of mystery with these characters."